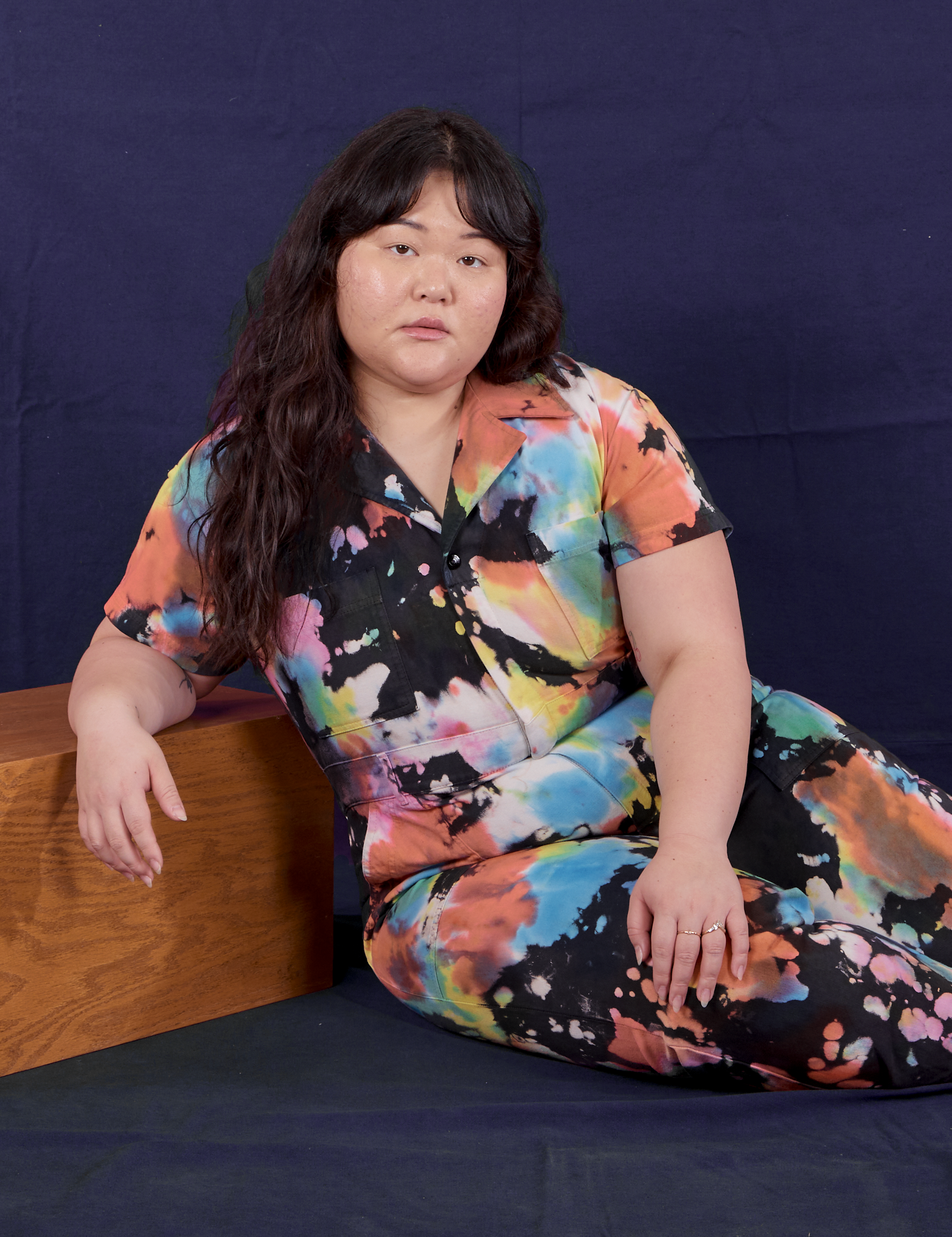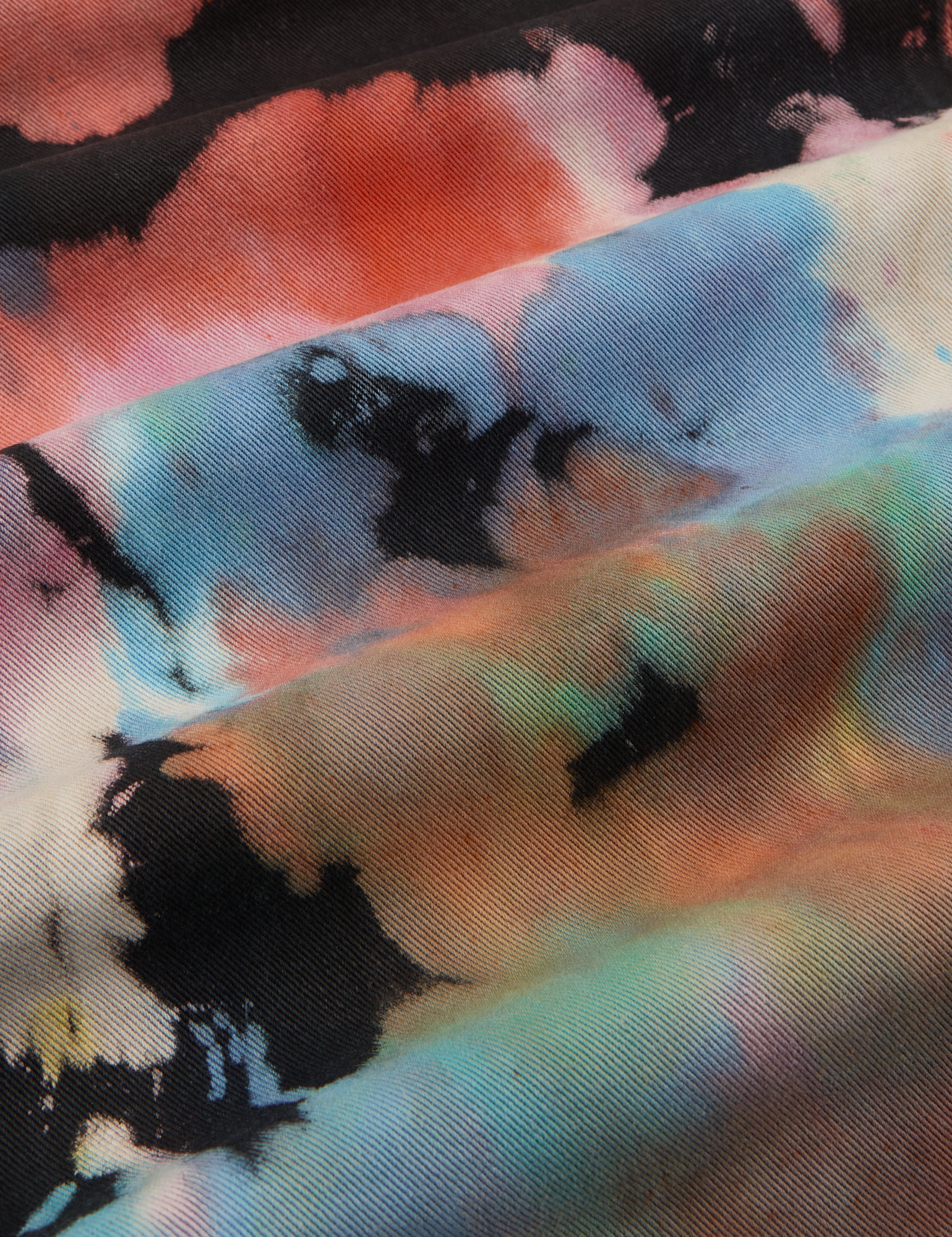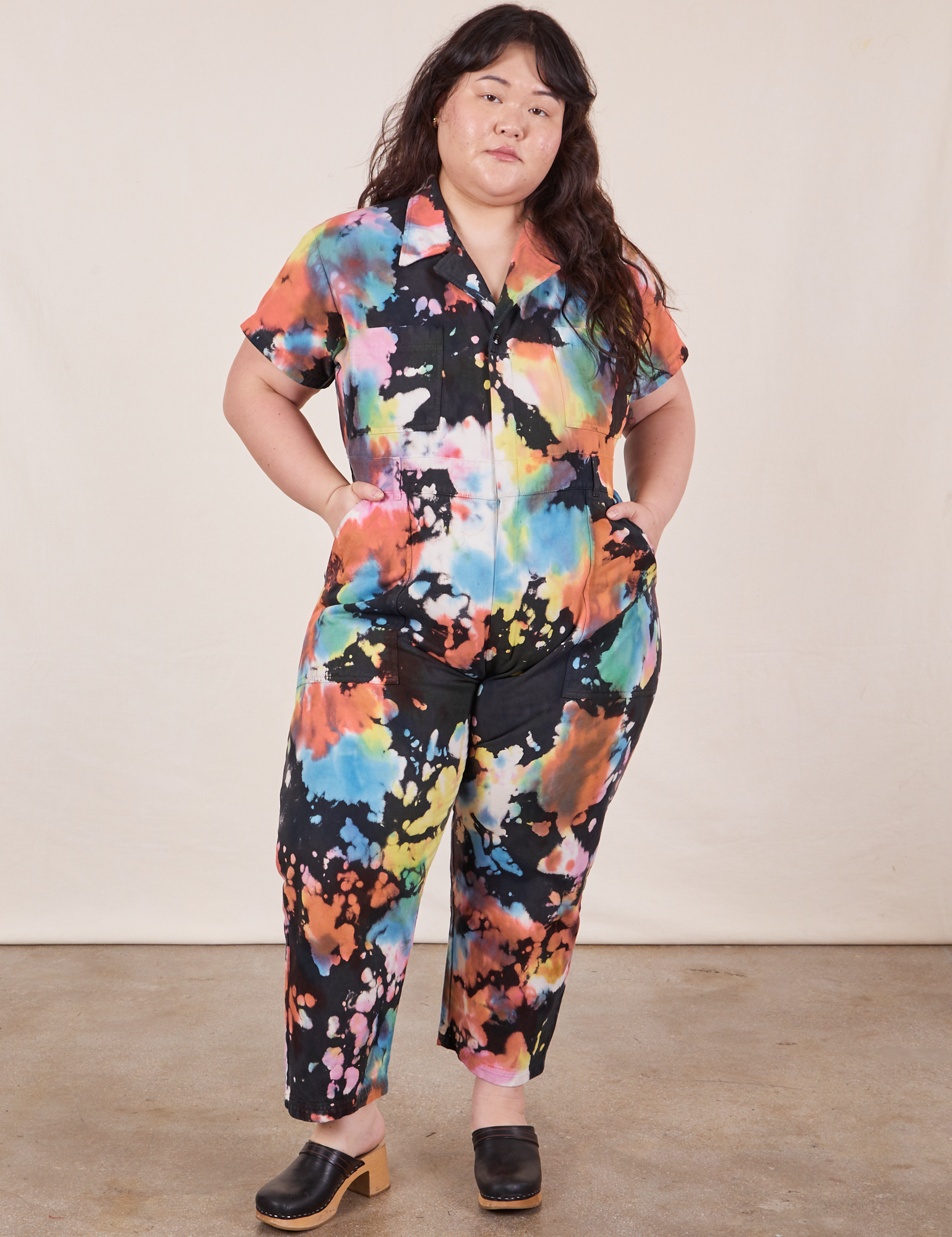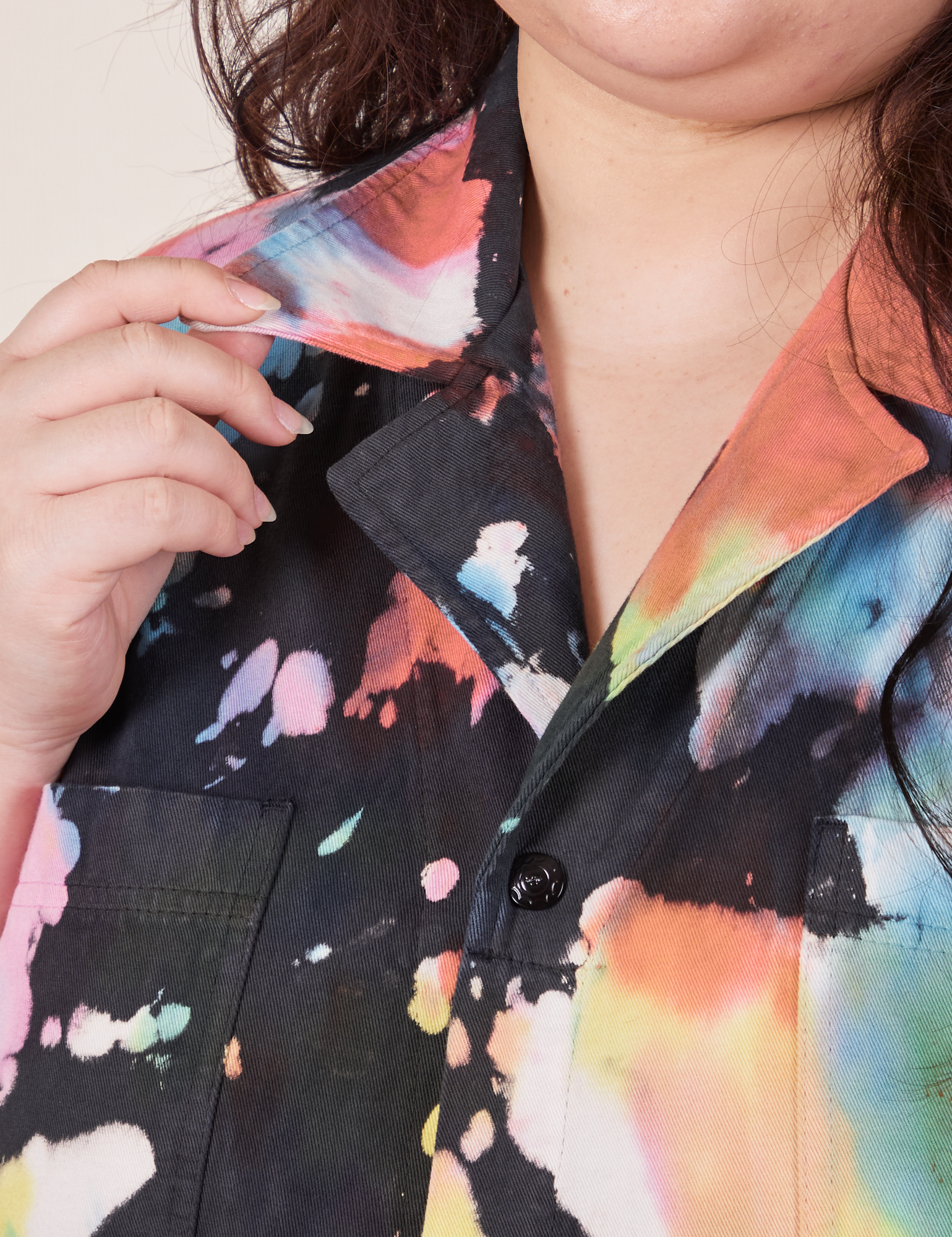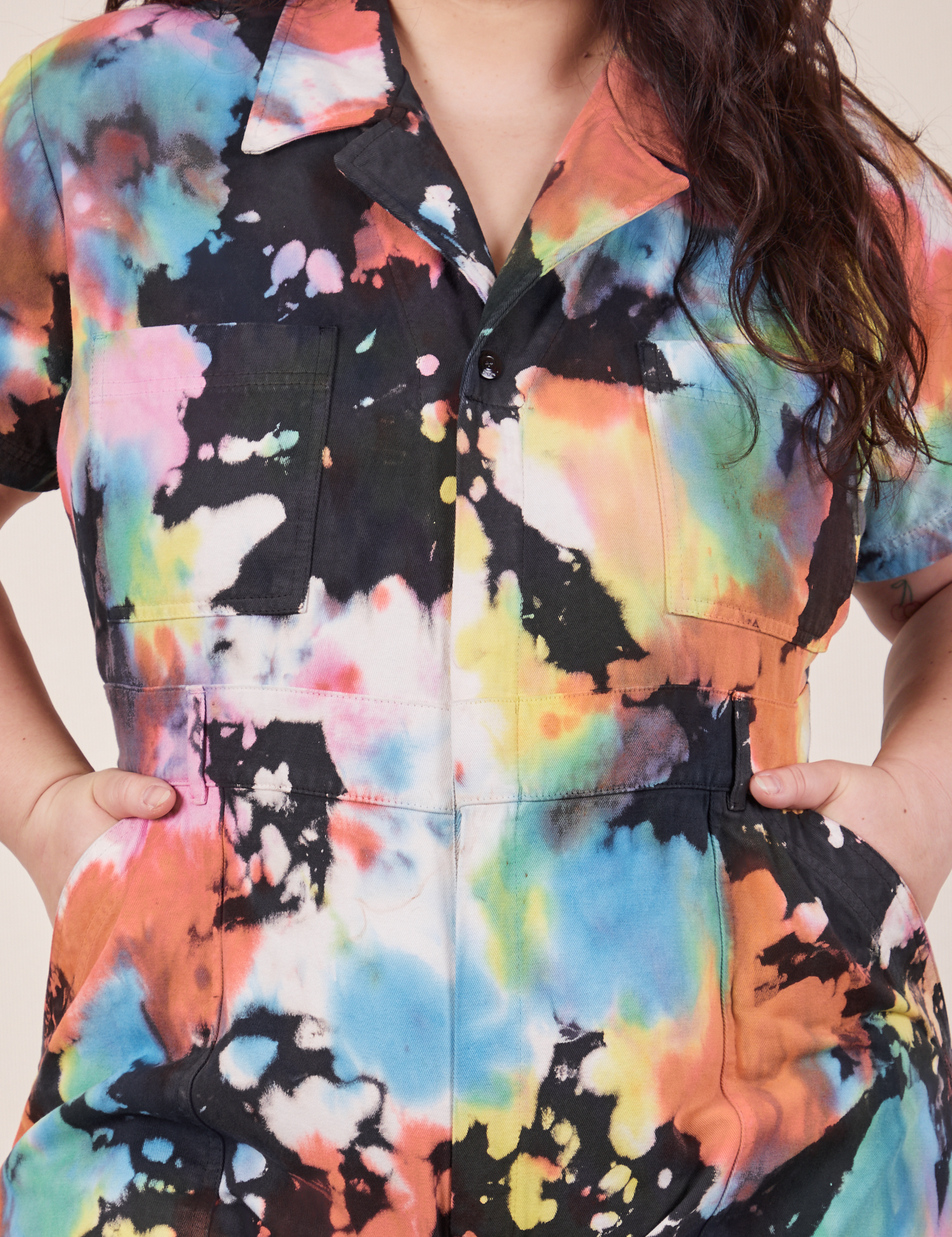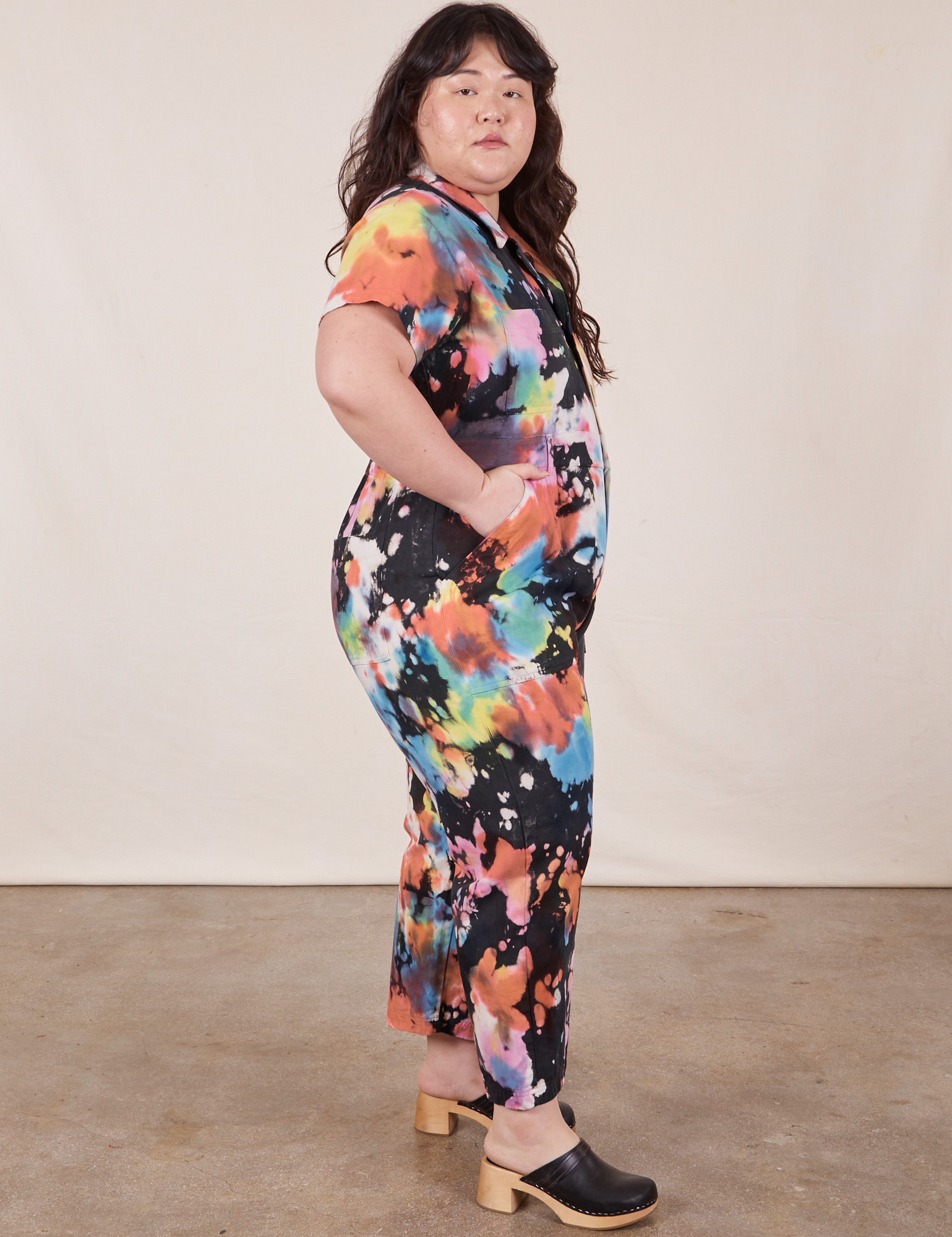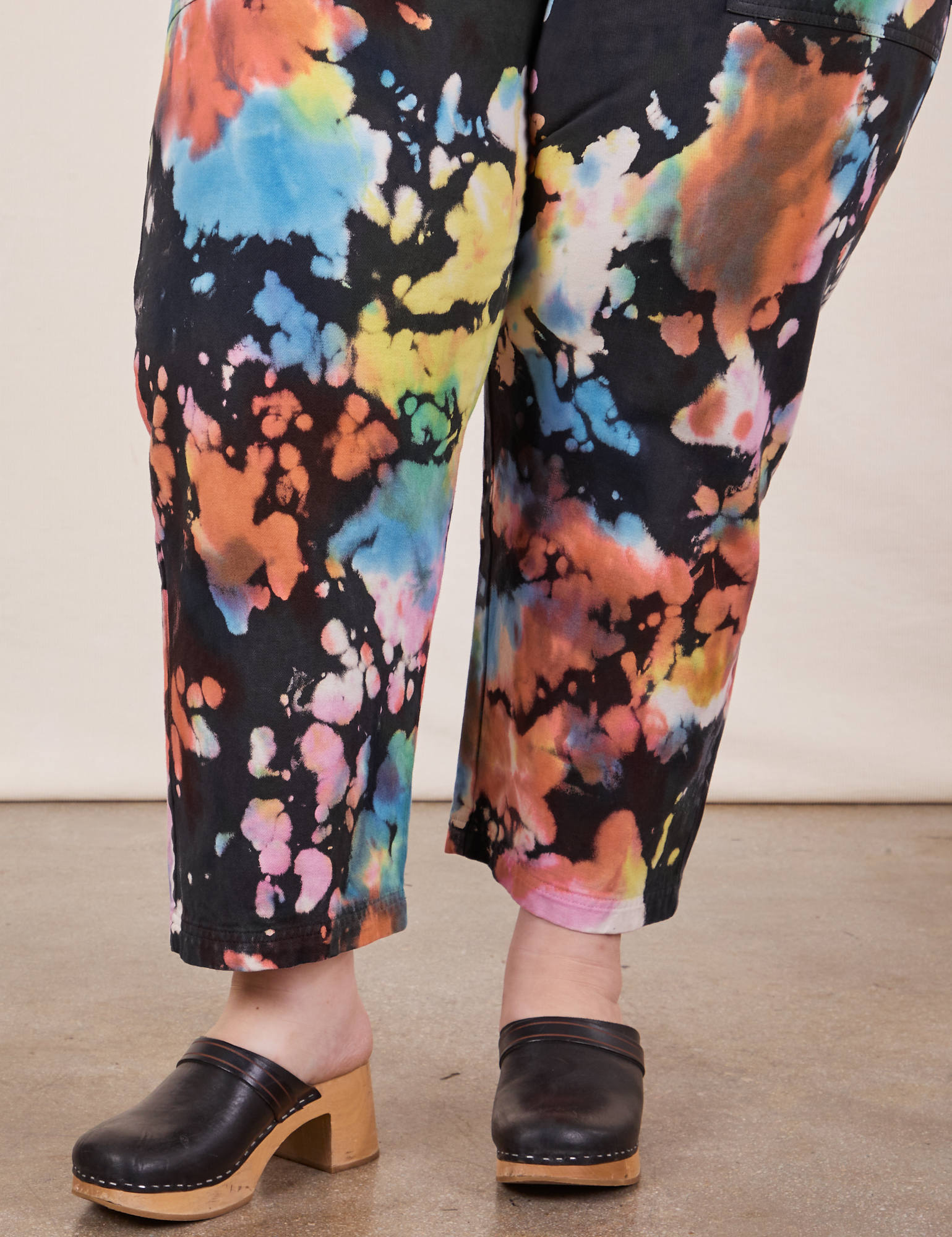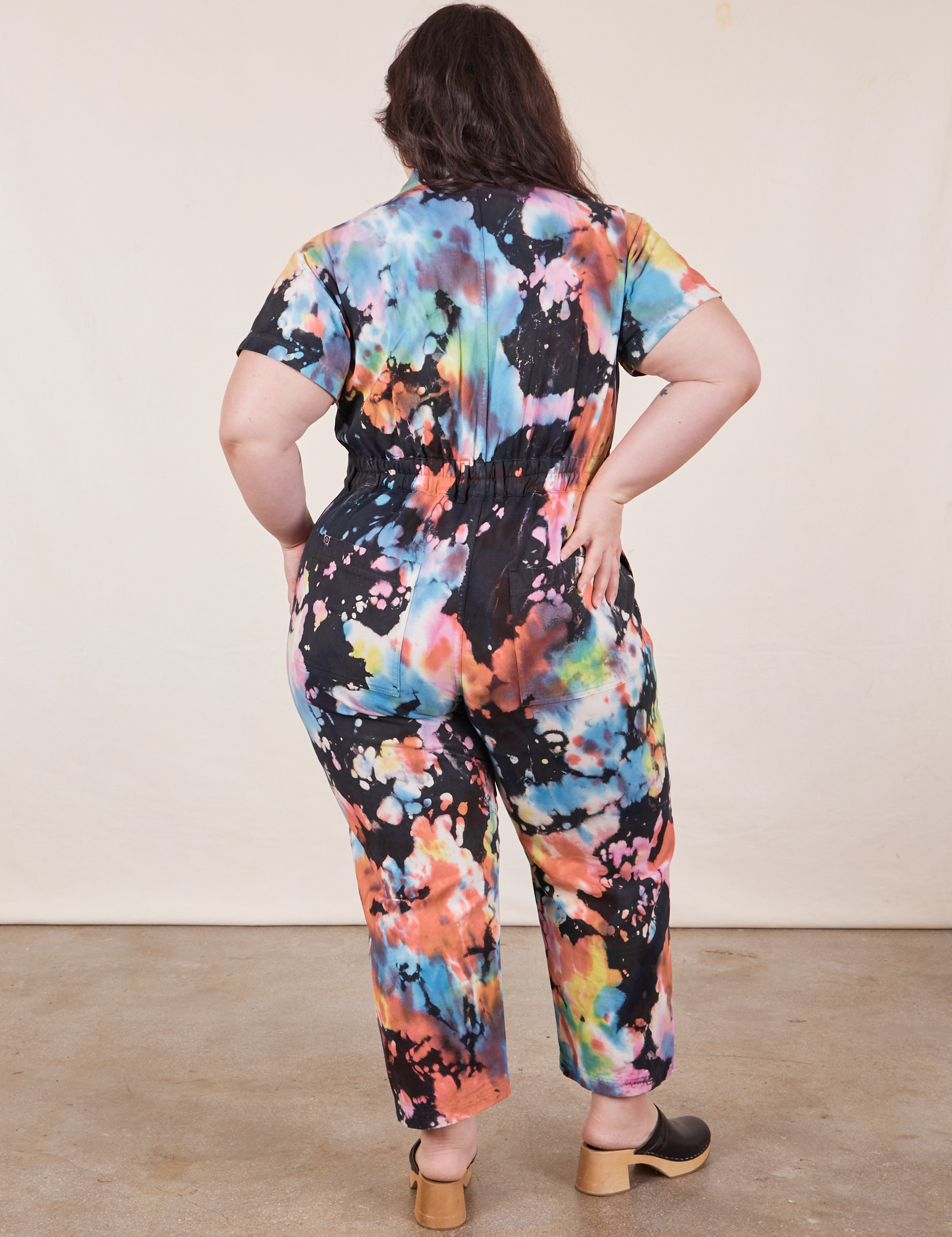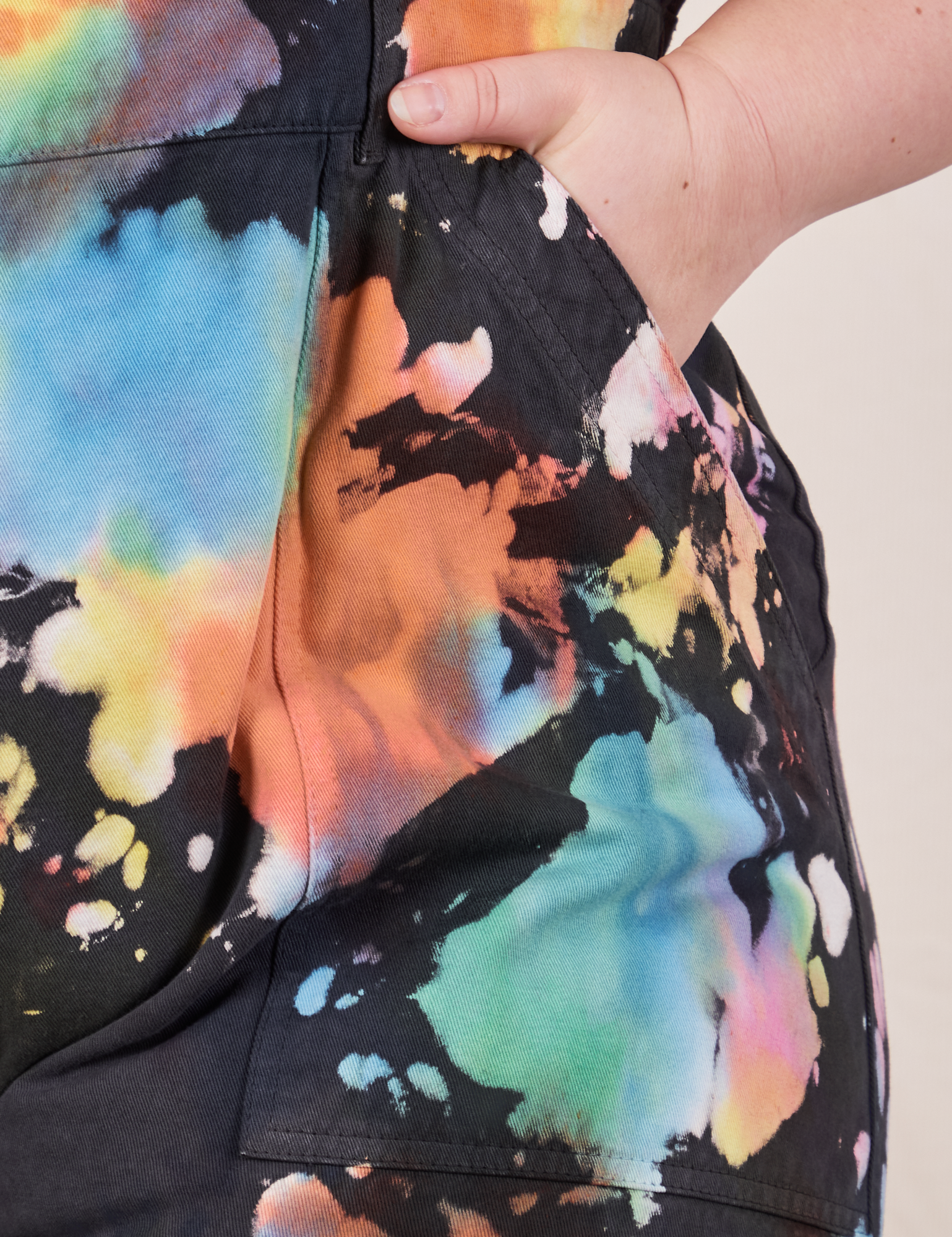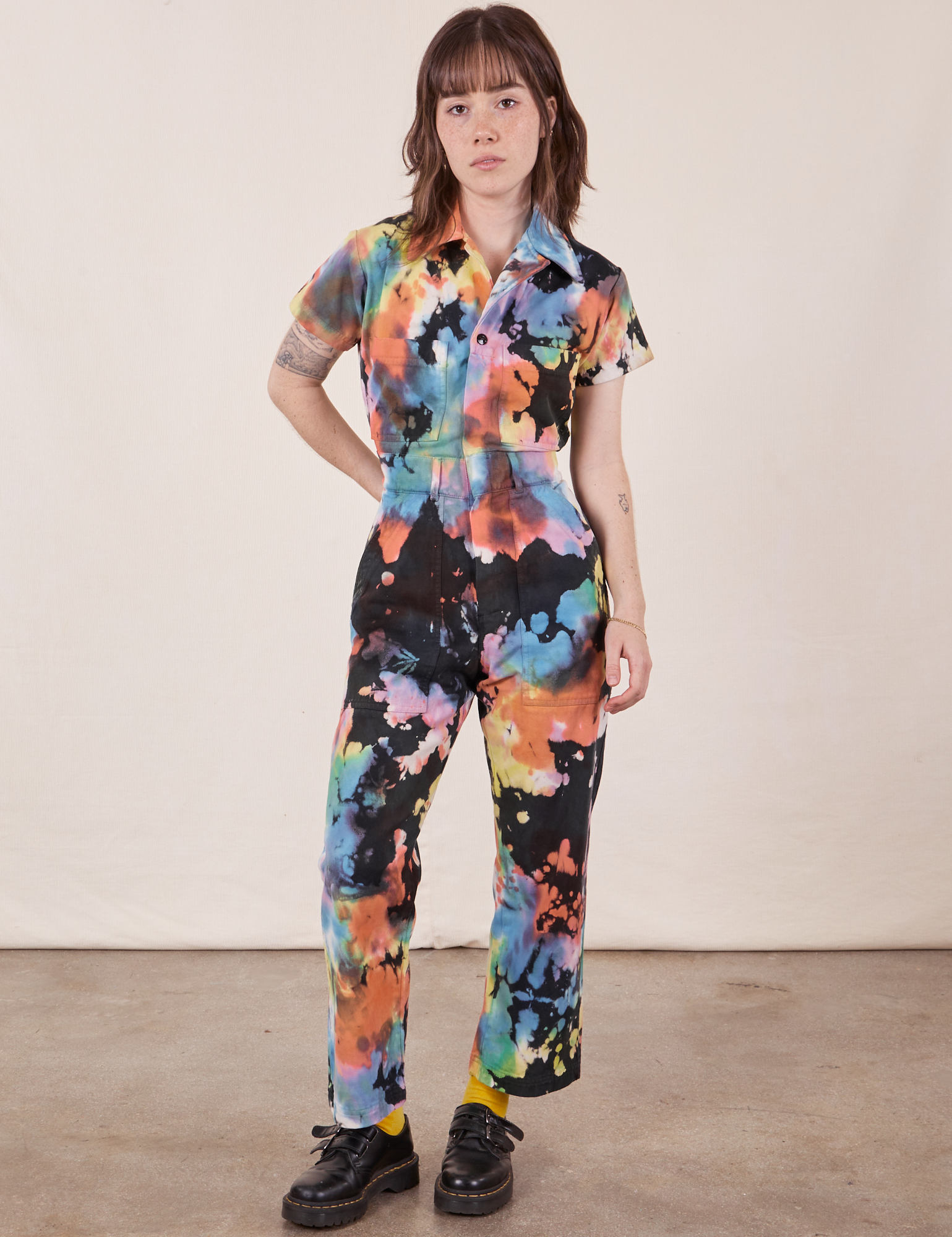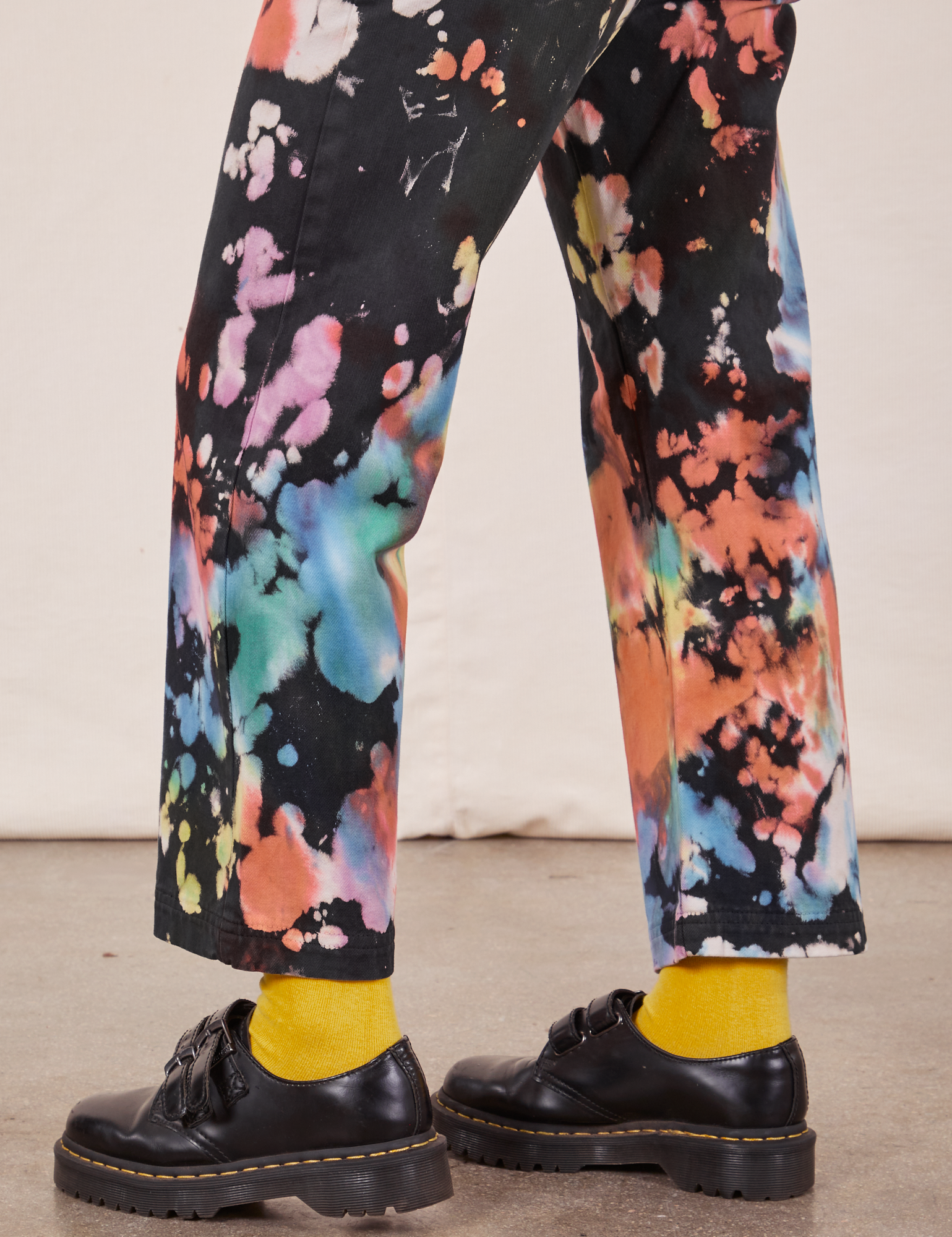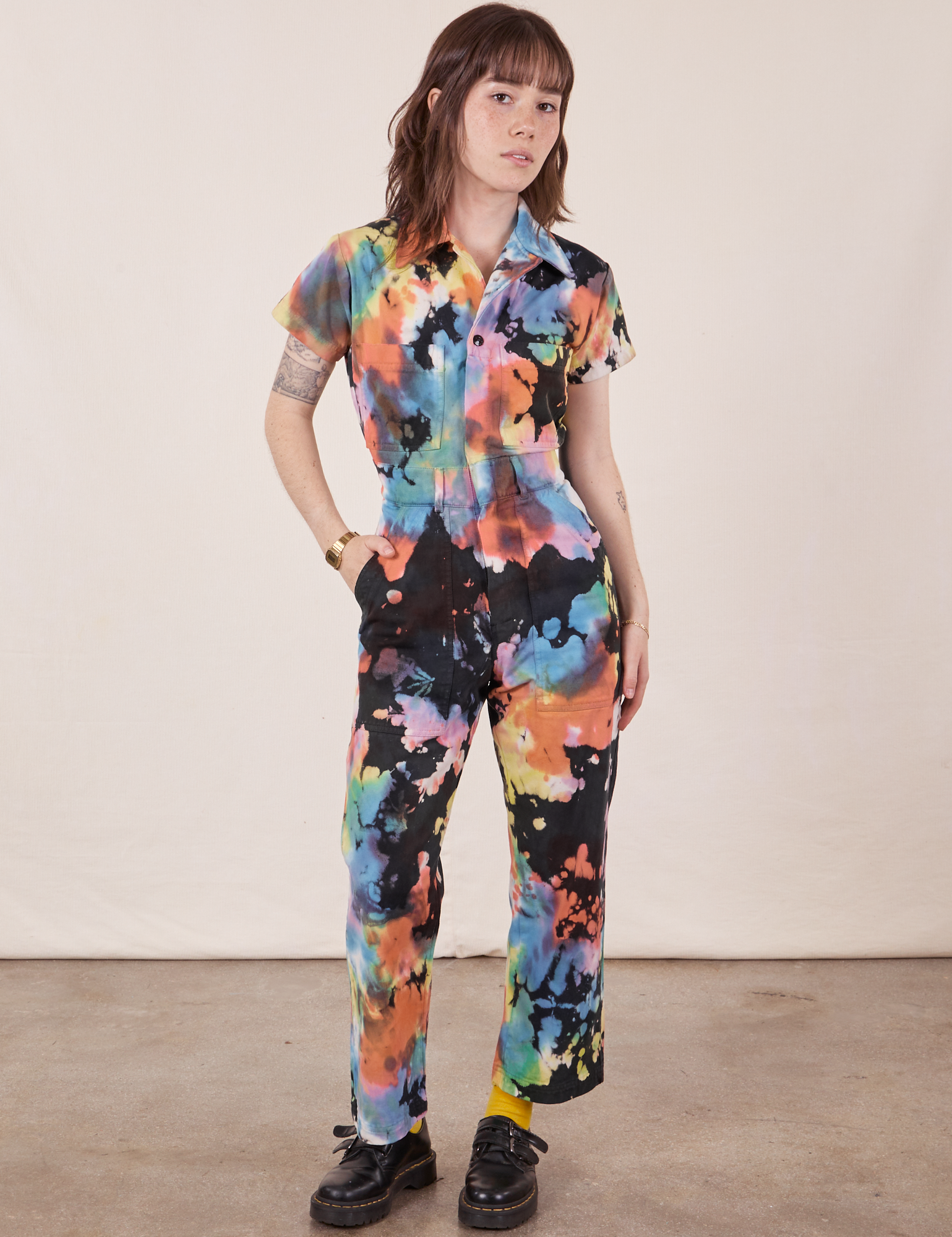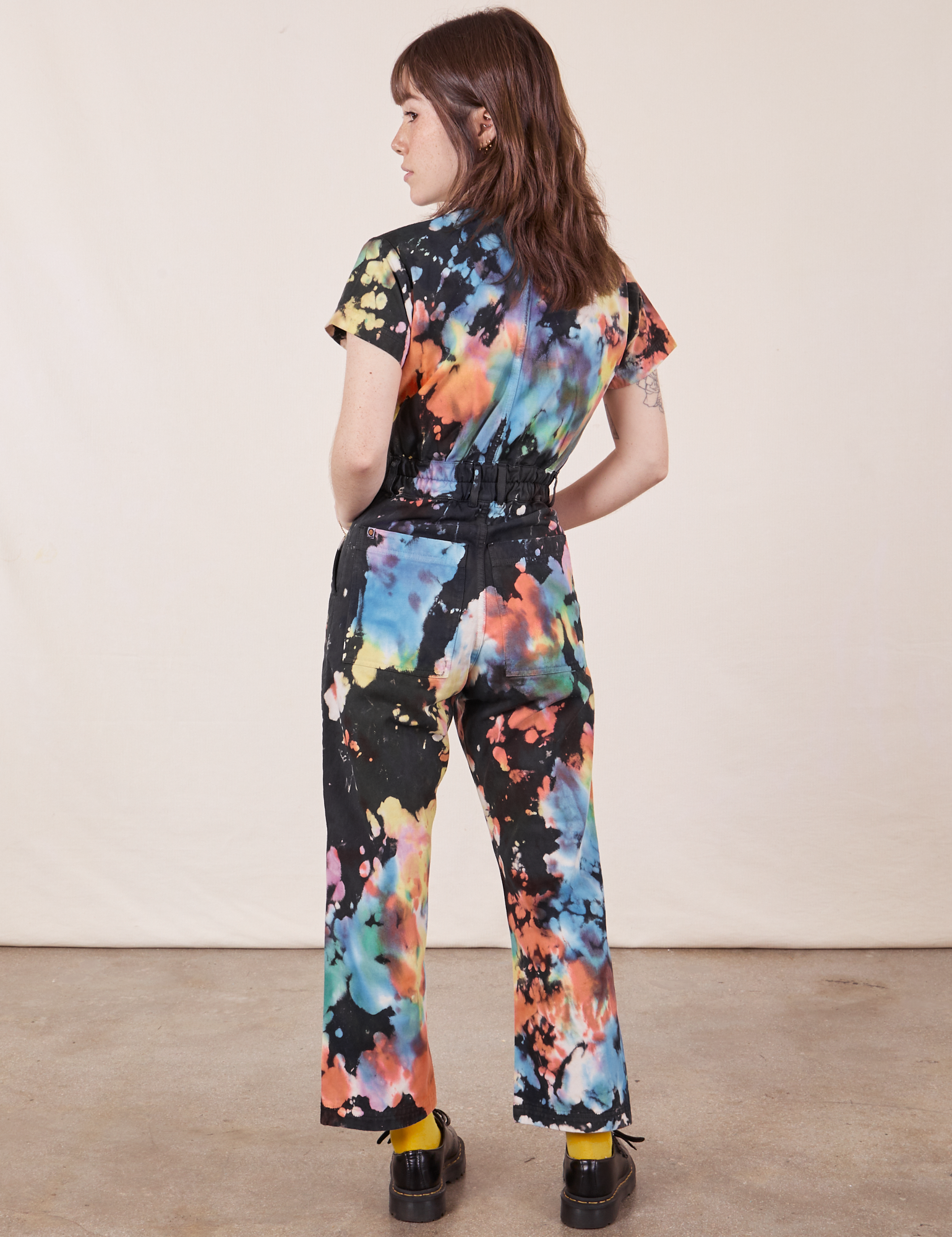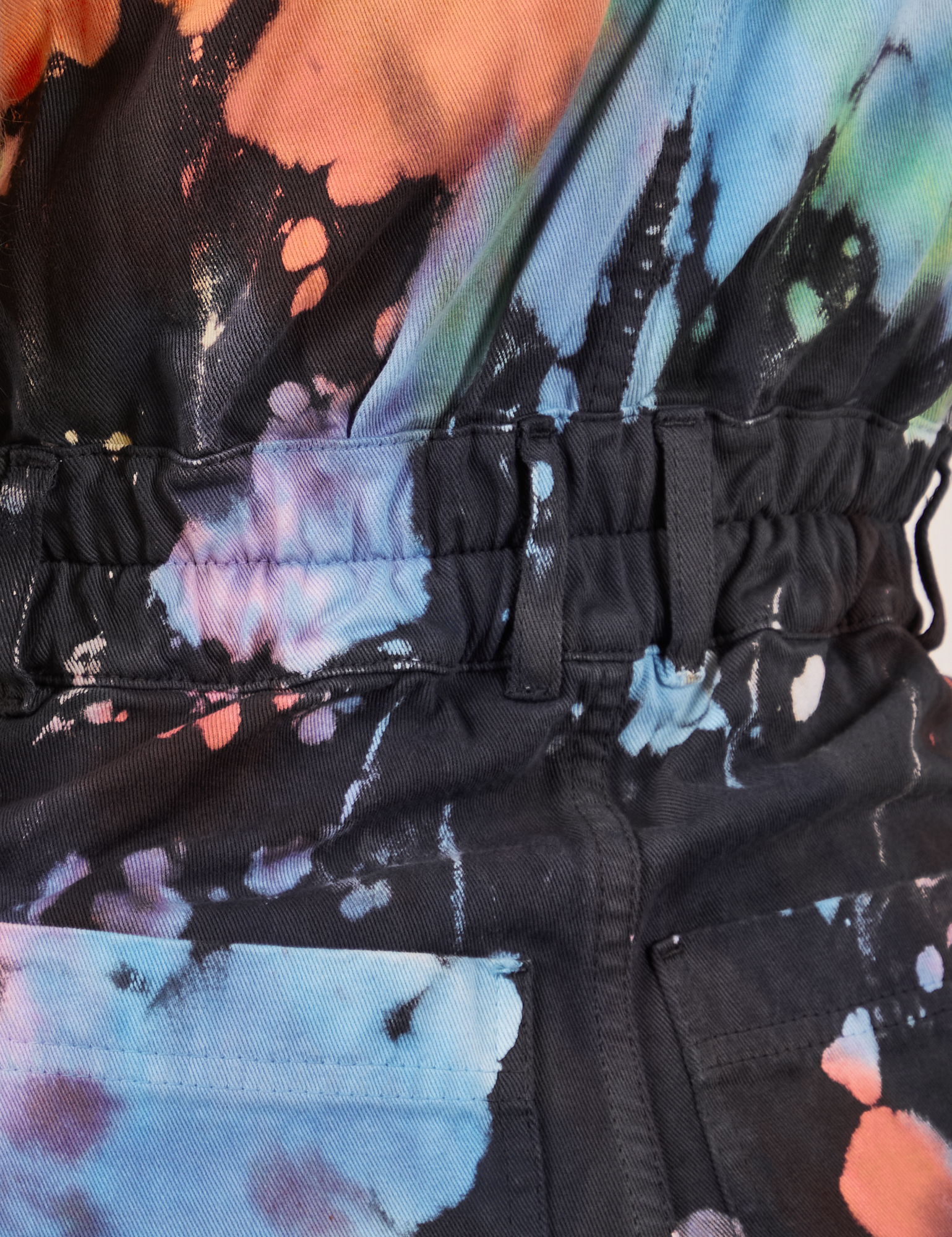 Petite Short Sleeve Jumpsuit - Rainbow Magic Waters
We ask that you please don't buy multiples for the purpose of trying on, thank you.

One jumpsuit to rule them all in our signature Rainbow Magic Waters dye! The perfect statement piece. Vintage workwear inspired. Made with our signature durable 8.5oz 100% cotton twill. Our twill does not have stretch built into the fabric but all of our pieces break in beautifully with wear and conform to your body with time! Custom Sun Baby logo snap enclosure. Heavy duty stitching ensures this piece is workwear quality and made to last! Elastic in back of waist for an updated look on a timeless classic. Tie dyed by hand in Los Angeles. 

Please note-- our petite jumpsuits have a shortened torso length AND shorter inseam. If you're only looking for a short inseam on our jumpsuits, the petite jumpsuit may not be for you! Please consult the size chart!

Please note-- all tie dyes are done by hand and each piece, while similar, are totally unique! No two are alike! You could get one that's nearly identical to the one in the photo, or one that has more or less of each dye color, etc! It's all handmade and part of the excitement of tie dye is that each piece is one-of-a-kind!

-----

Designed, cut, sewn, and garment dyed in Los Angeles on USA made, NAFTA certified fabric. Dyed with non-toxic and low impact dyes.

Durable 8.5oz 100% Cotton Twill
Preshrunk
Non-Stretch
Straight Leg
Large Patch Pockets
Elastic Waist in Back 
Heavy Duty Stitching
YKK Zipper
Sun Baby Logo Woven Tab
Sun Baby Logo Snap Button
The desired fit of our jumpsuit is tight-- there will be difficulties sitting and zipping it up during the initial wears, but it will break in with time. If you want it to be larger from the start, you'll need to size up.

Unisex sizing. Each size can accommodate a range of body types; please consult our size chart before ordering.

Ashley is 5'7" and wearing 1XL Petite
Hana is 5'3" and wearing XXS Petite

Petite Short Sleeve Jumpsuit Size Chart