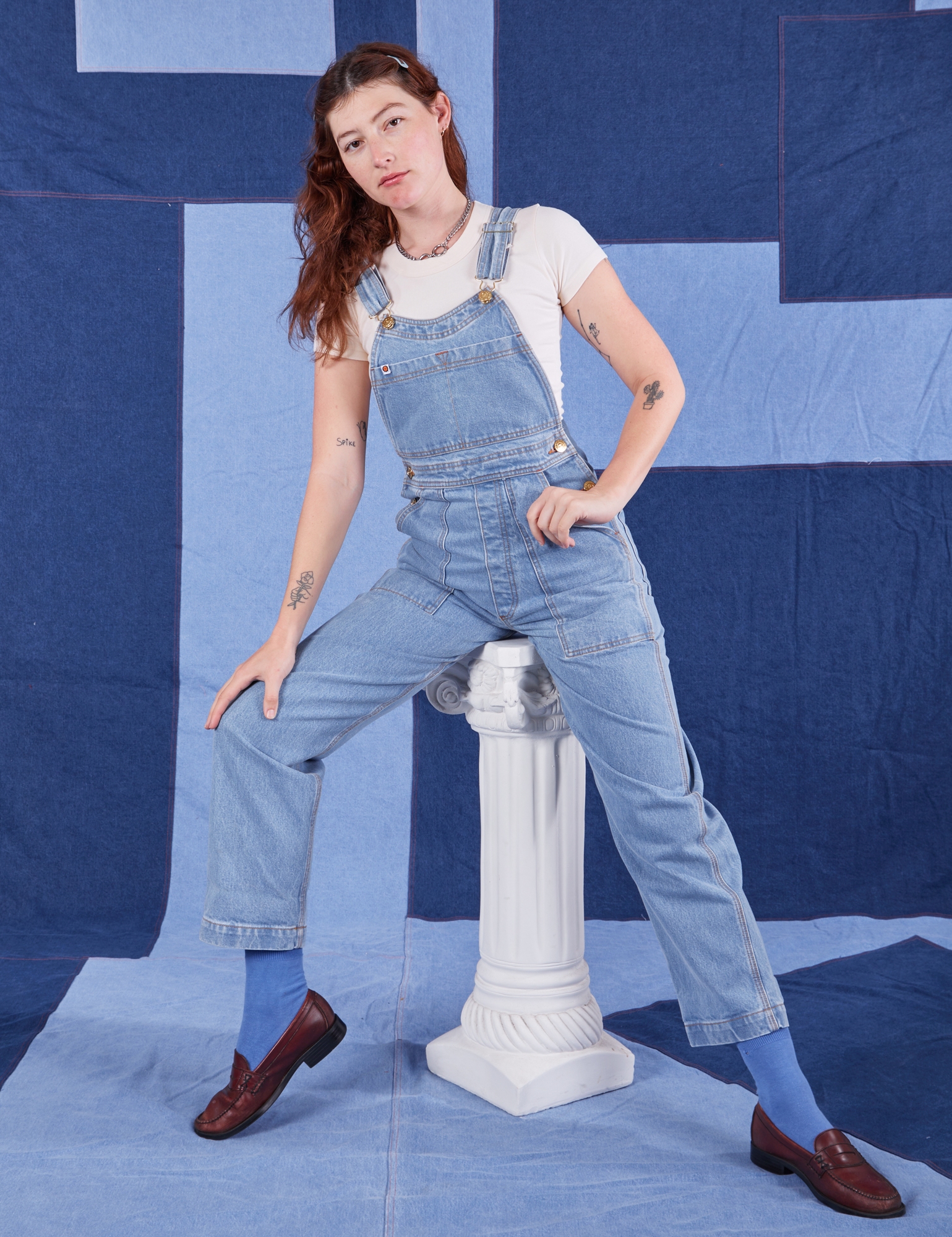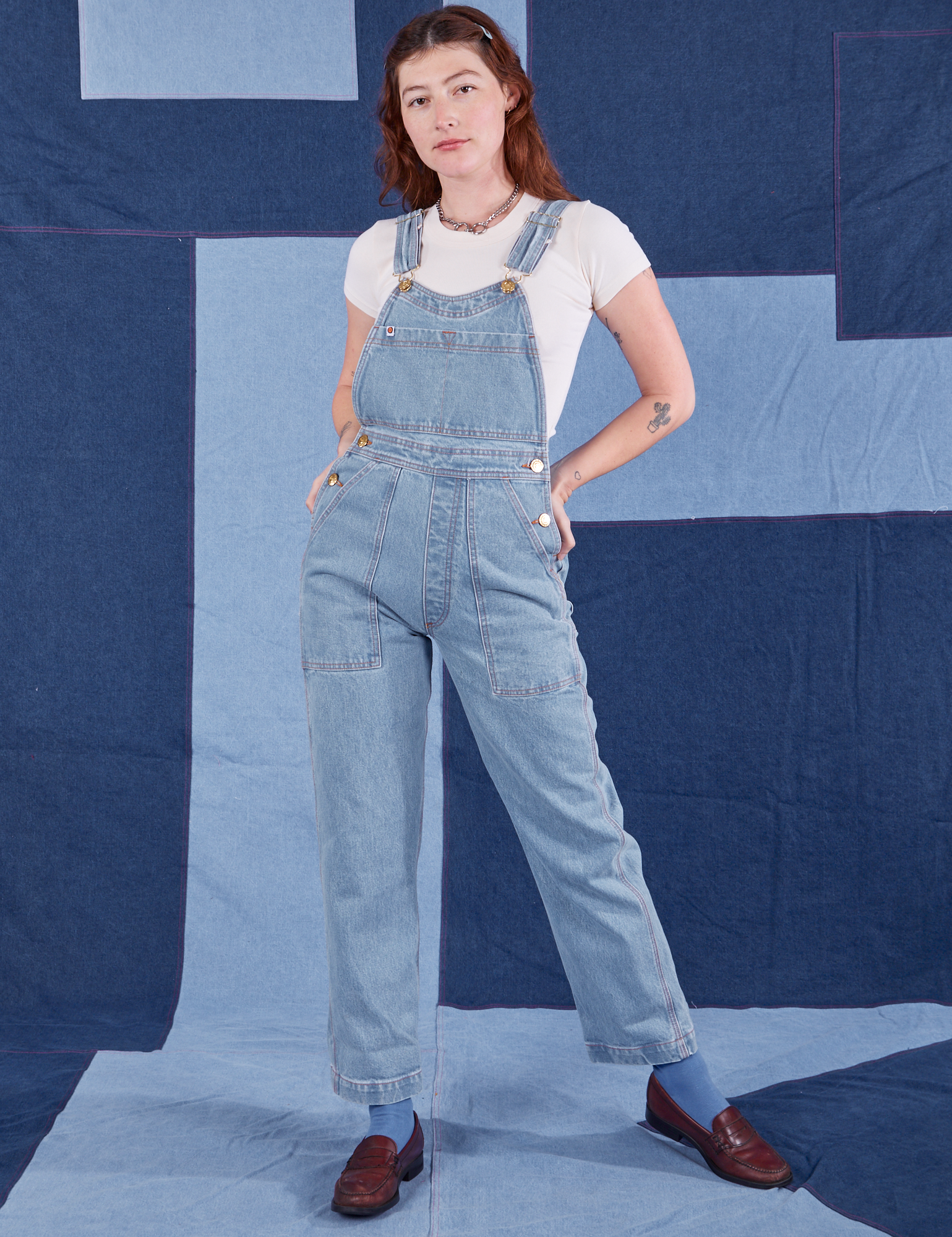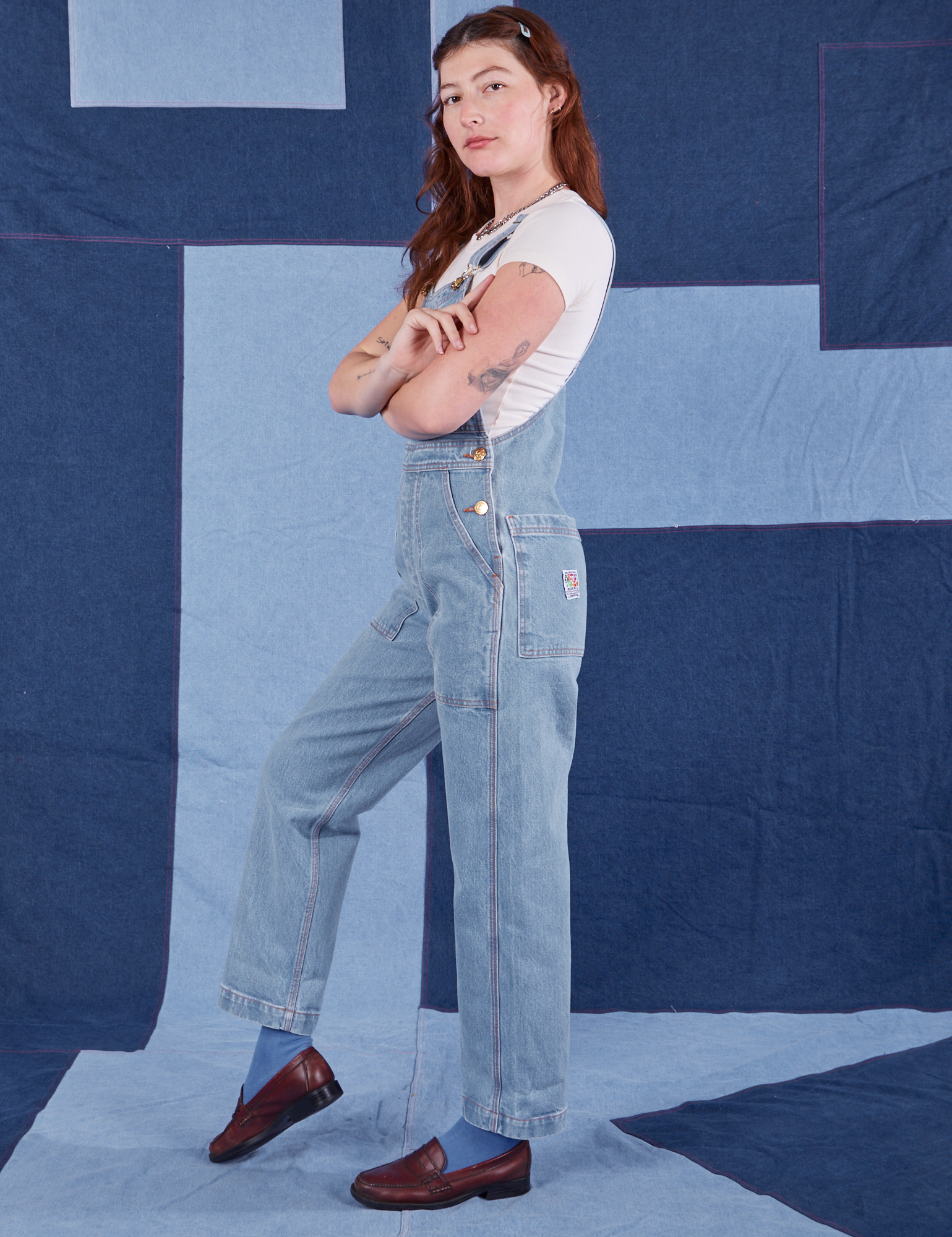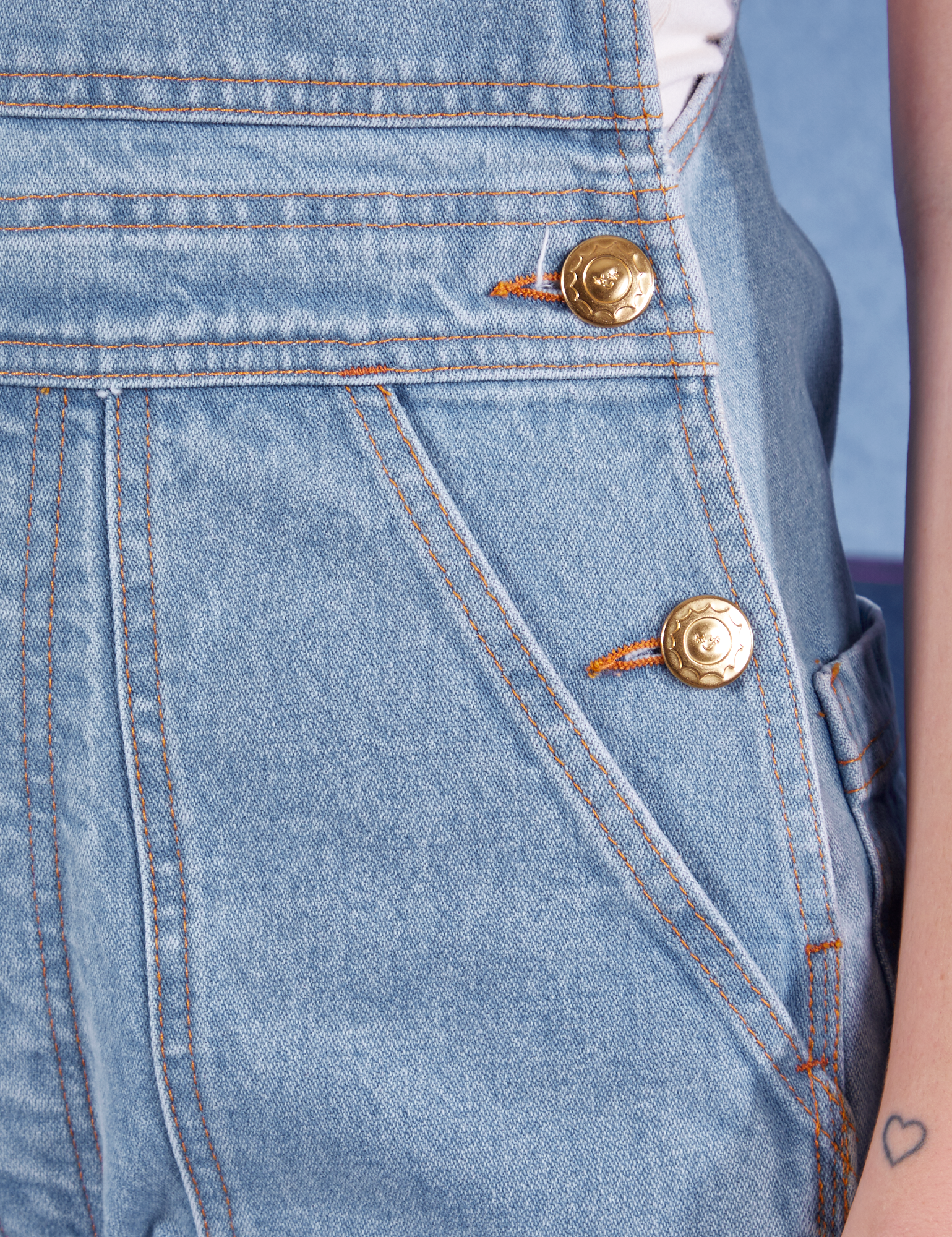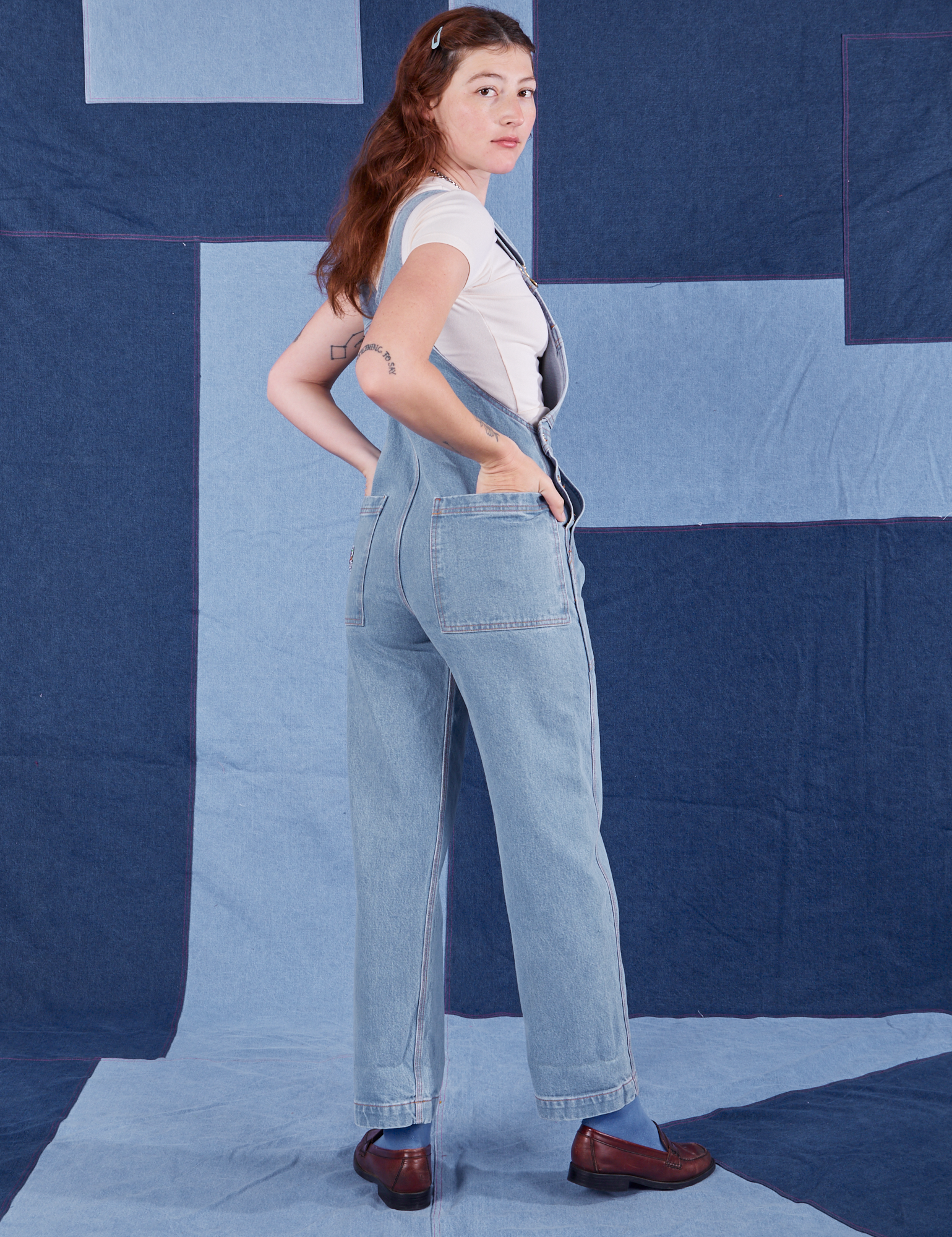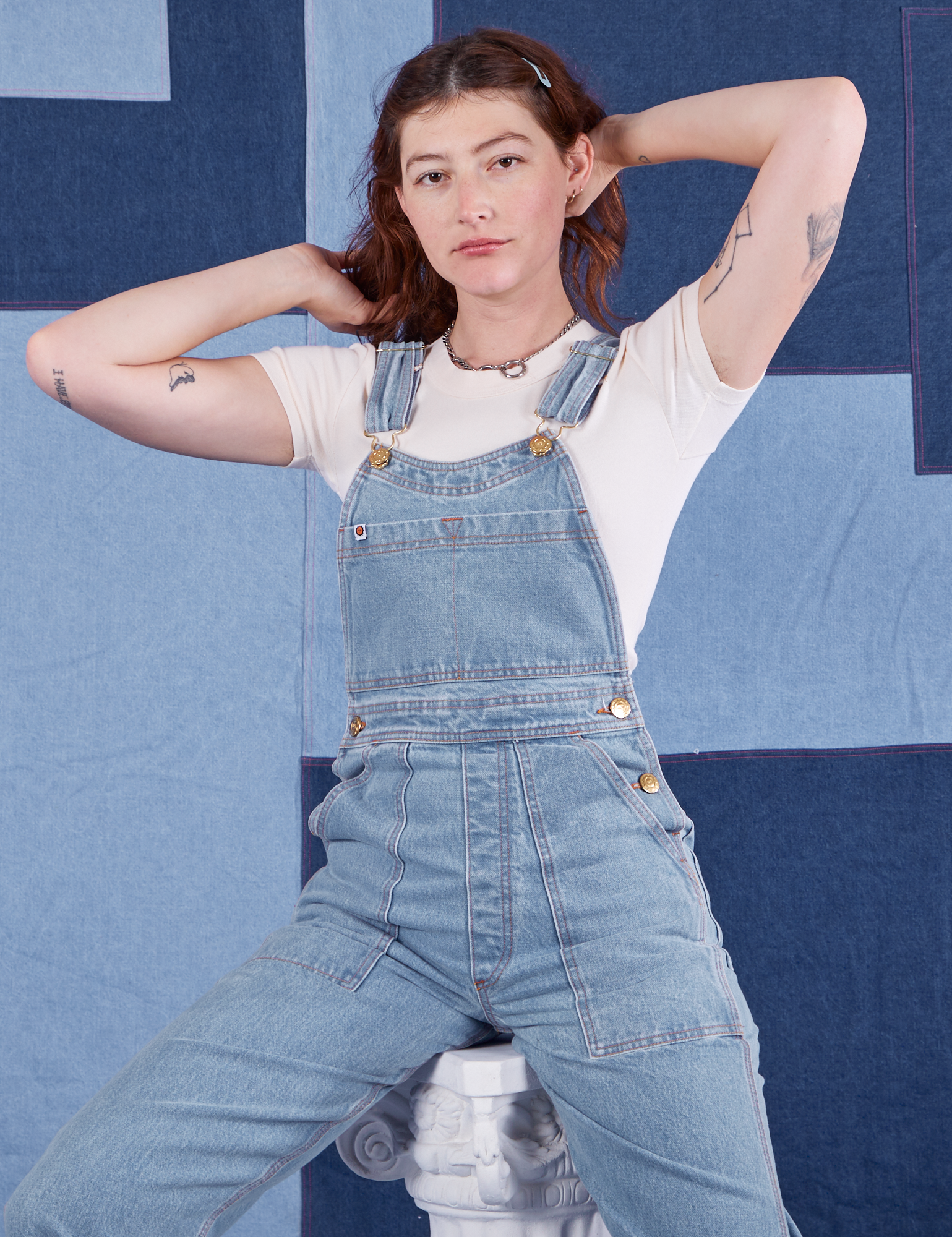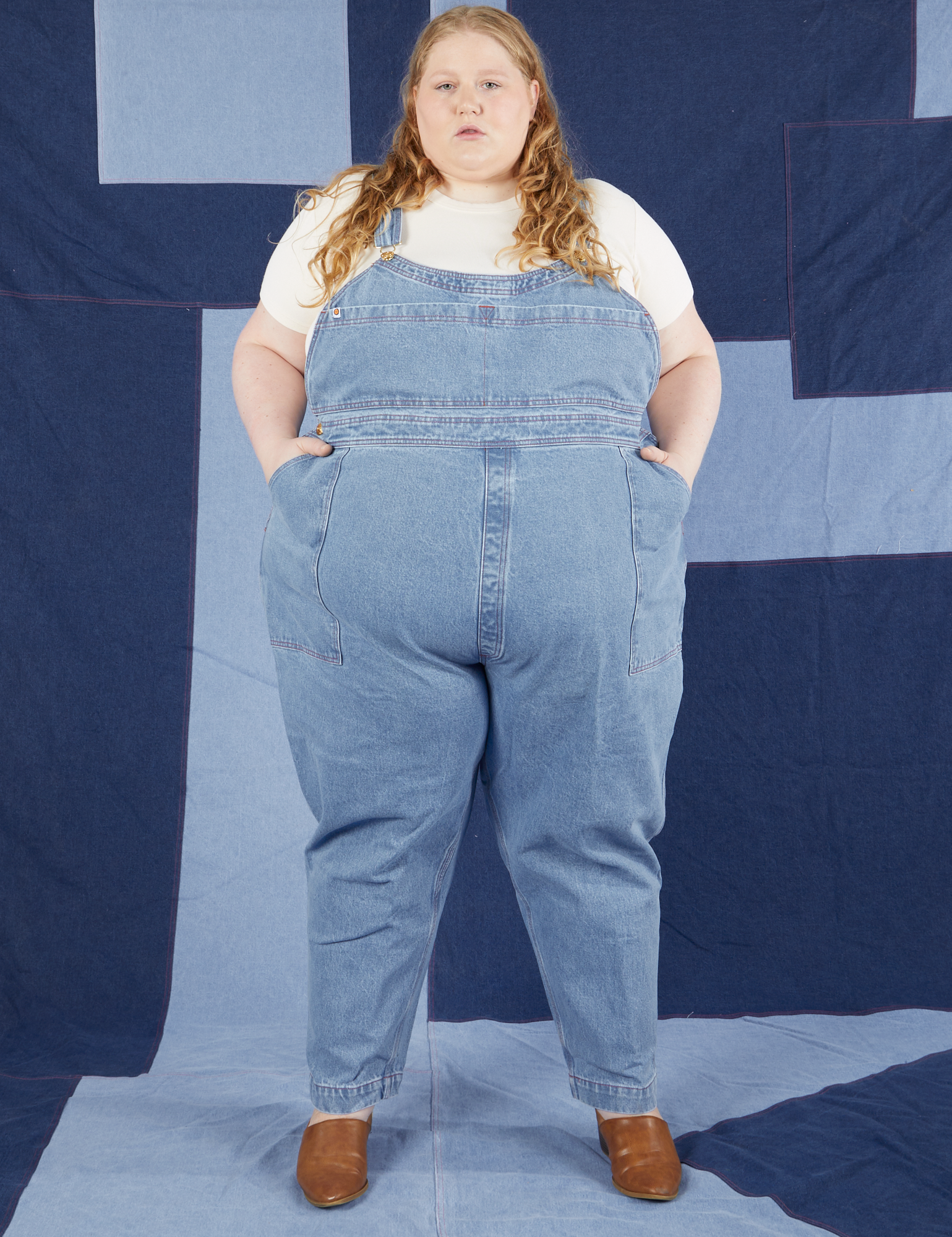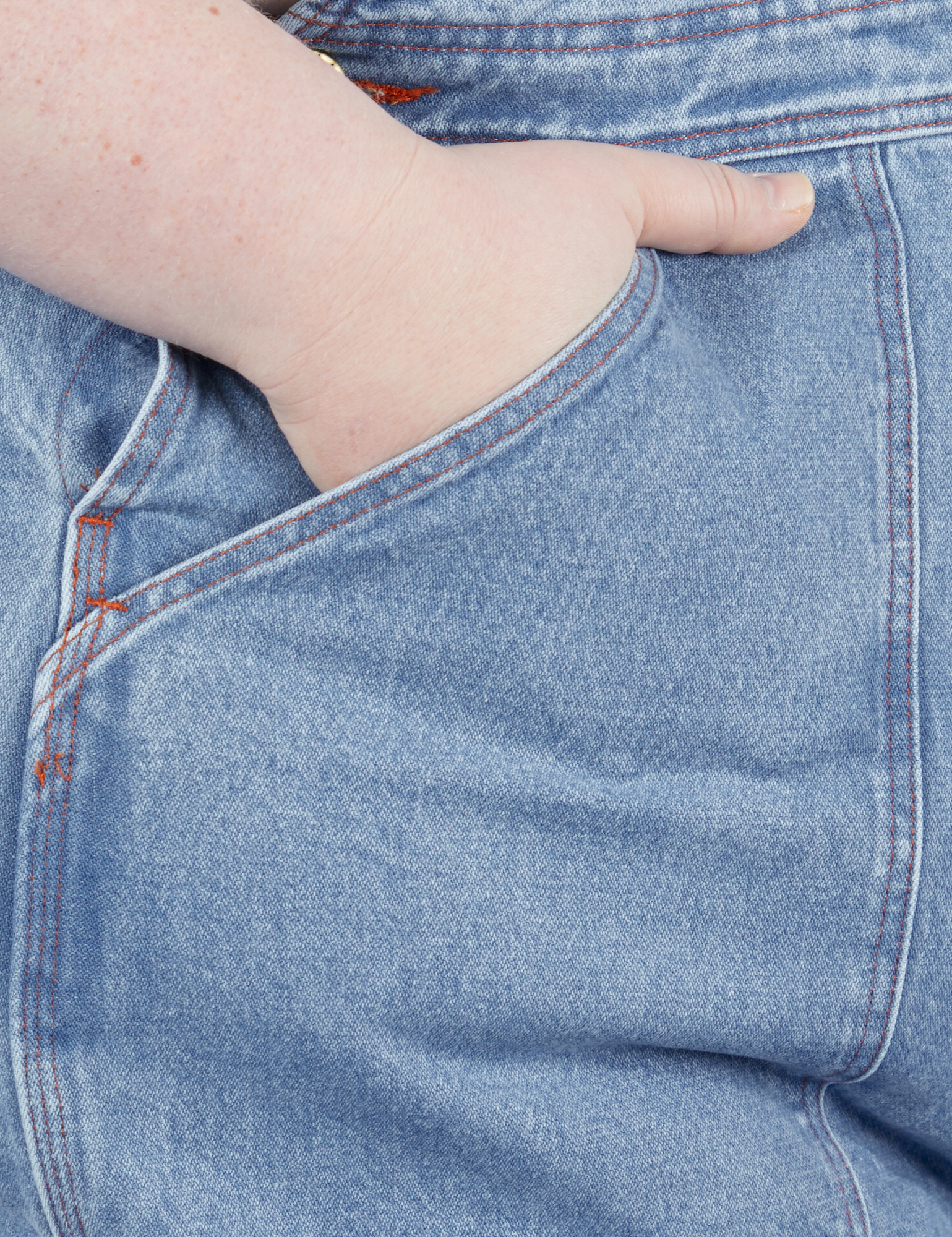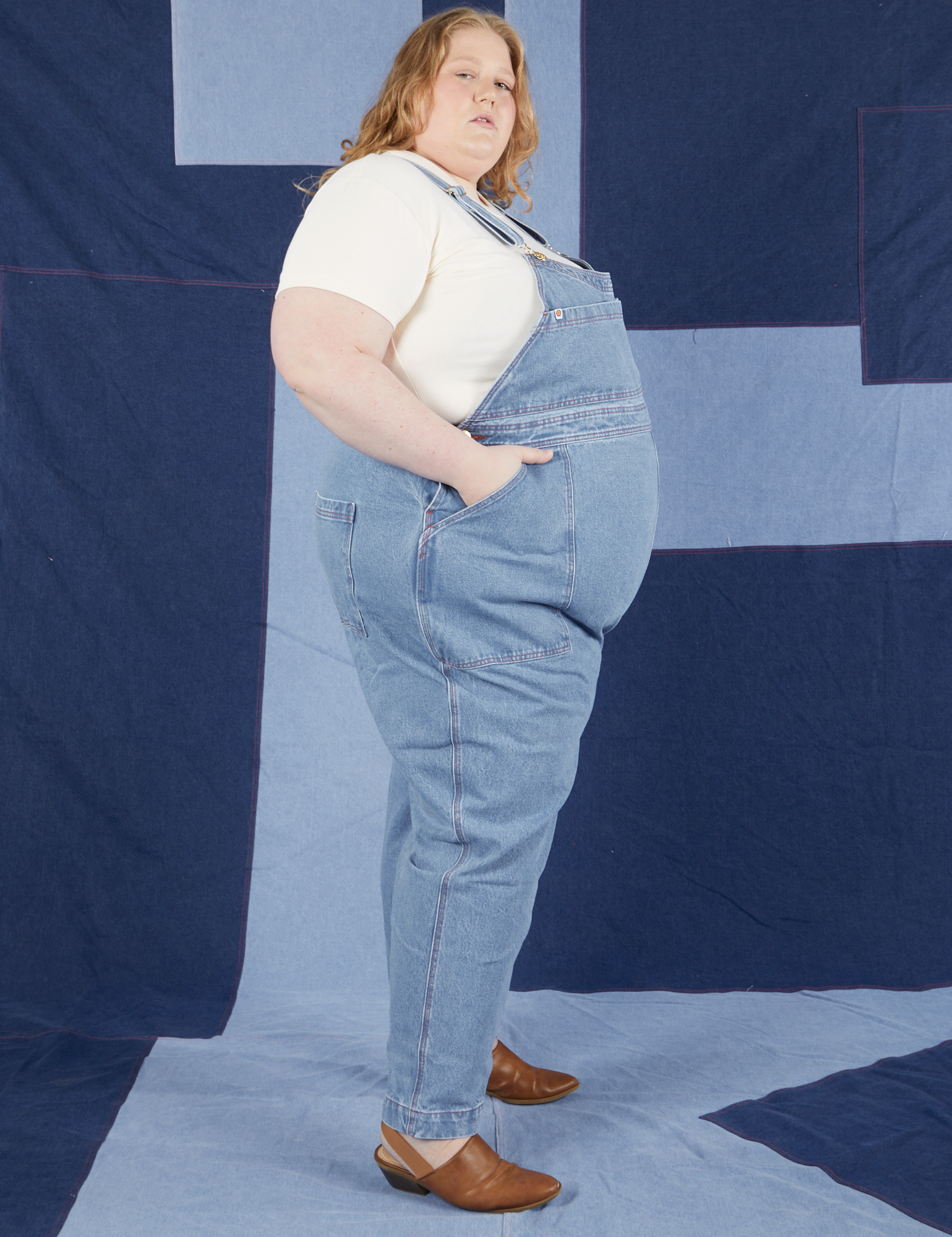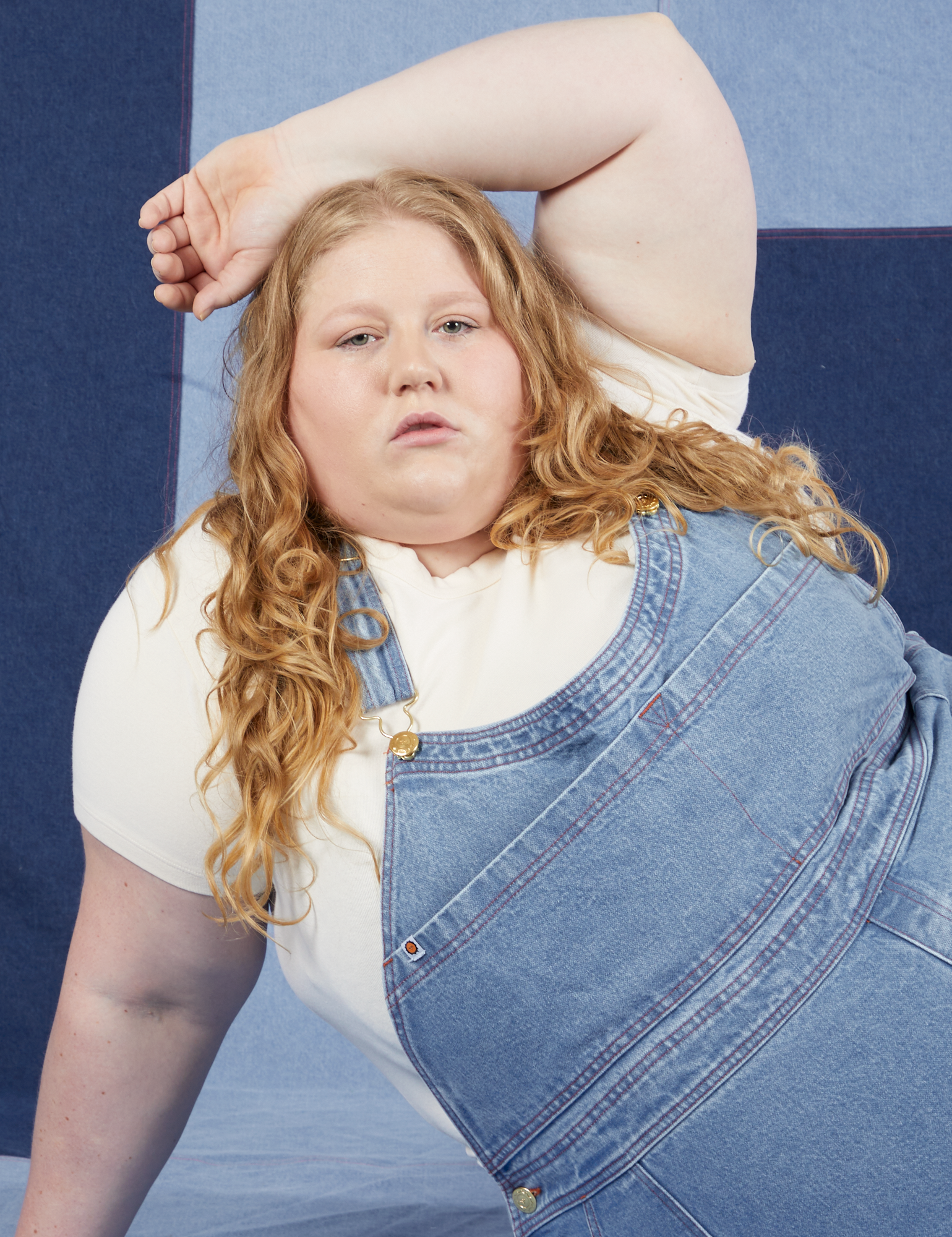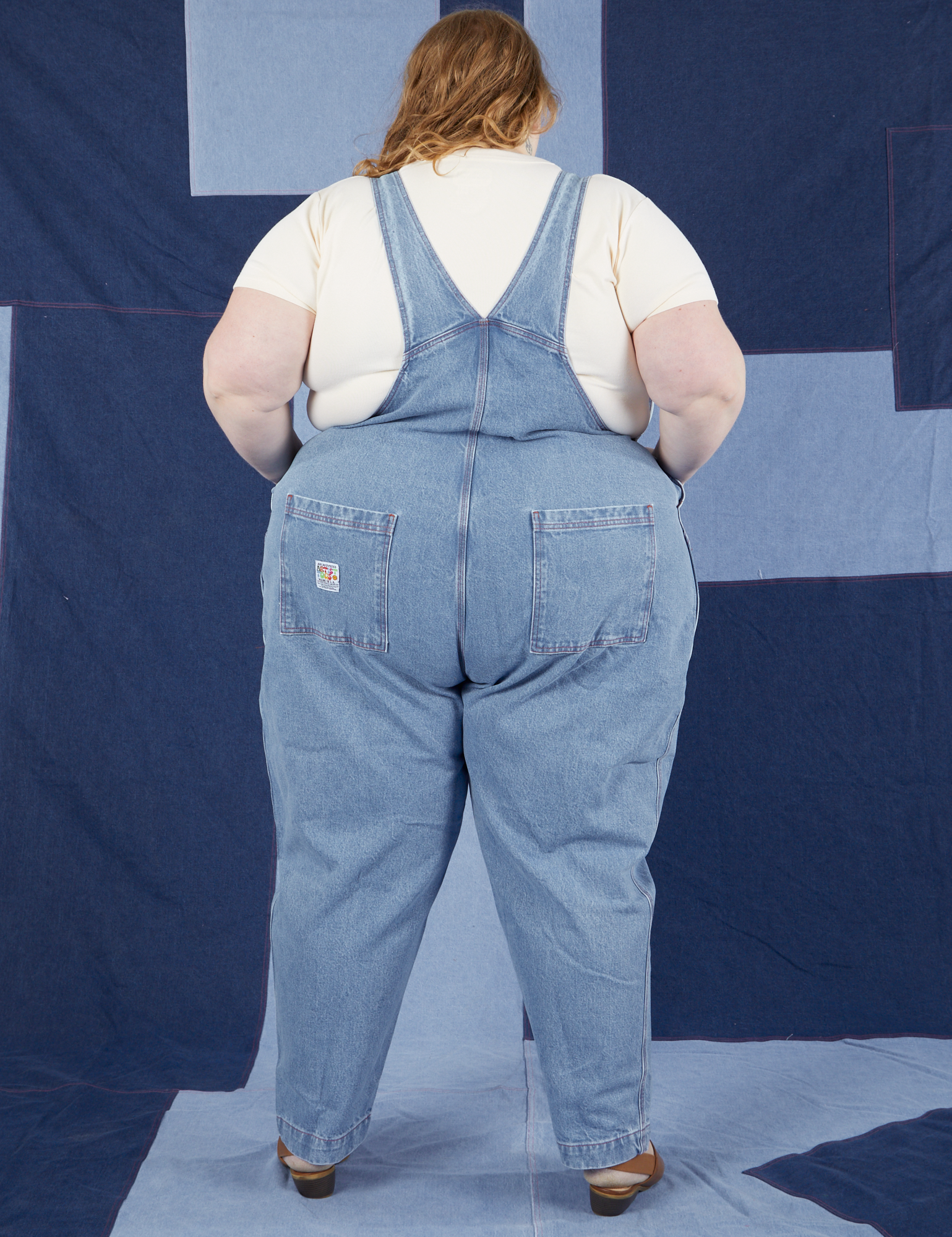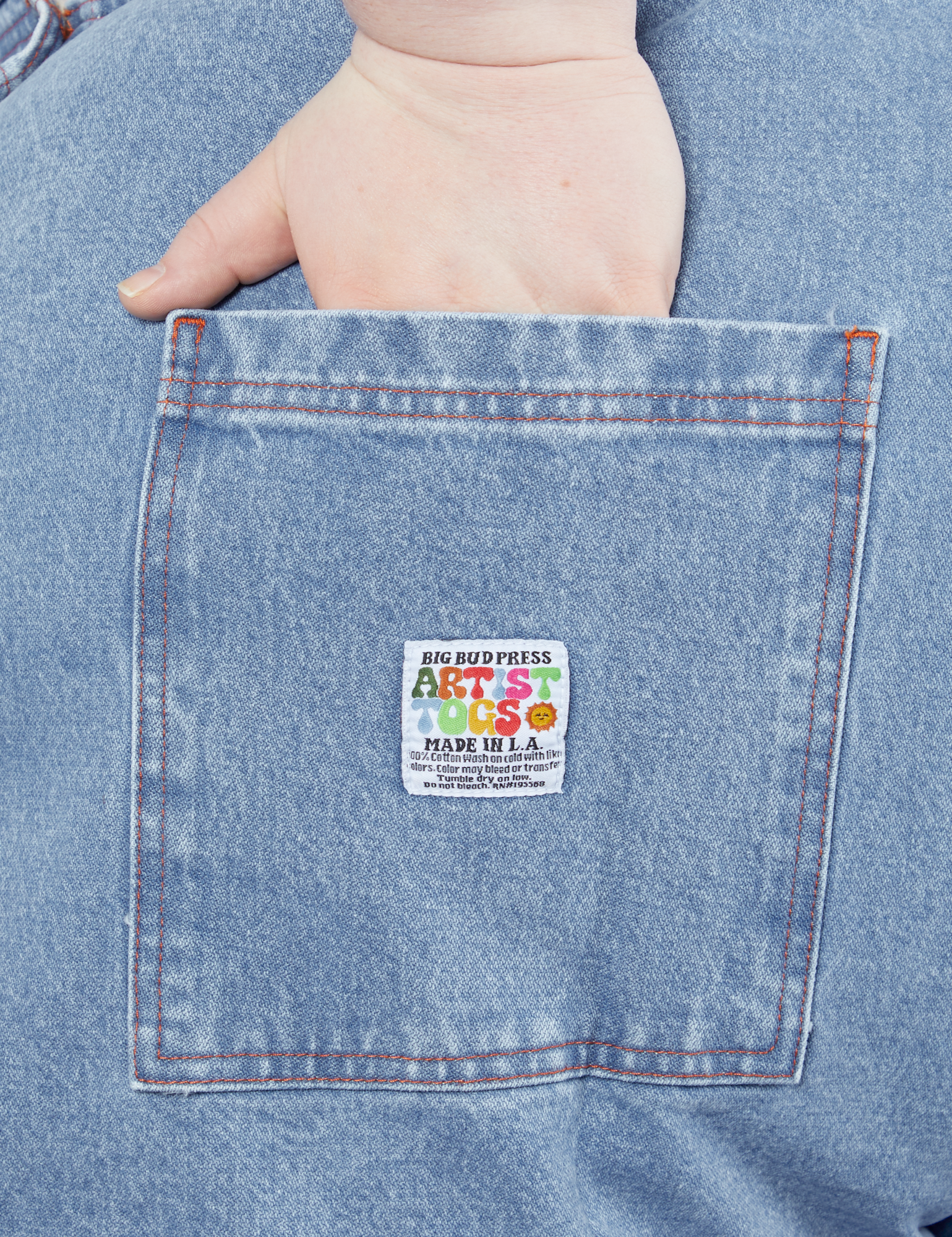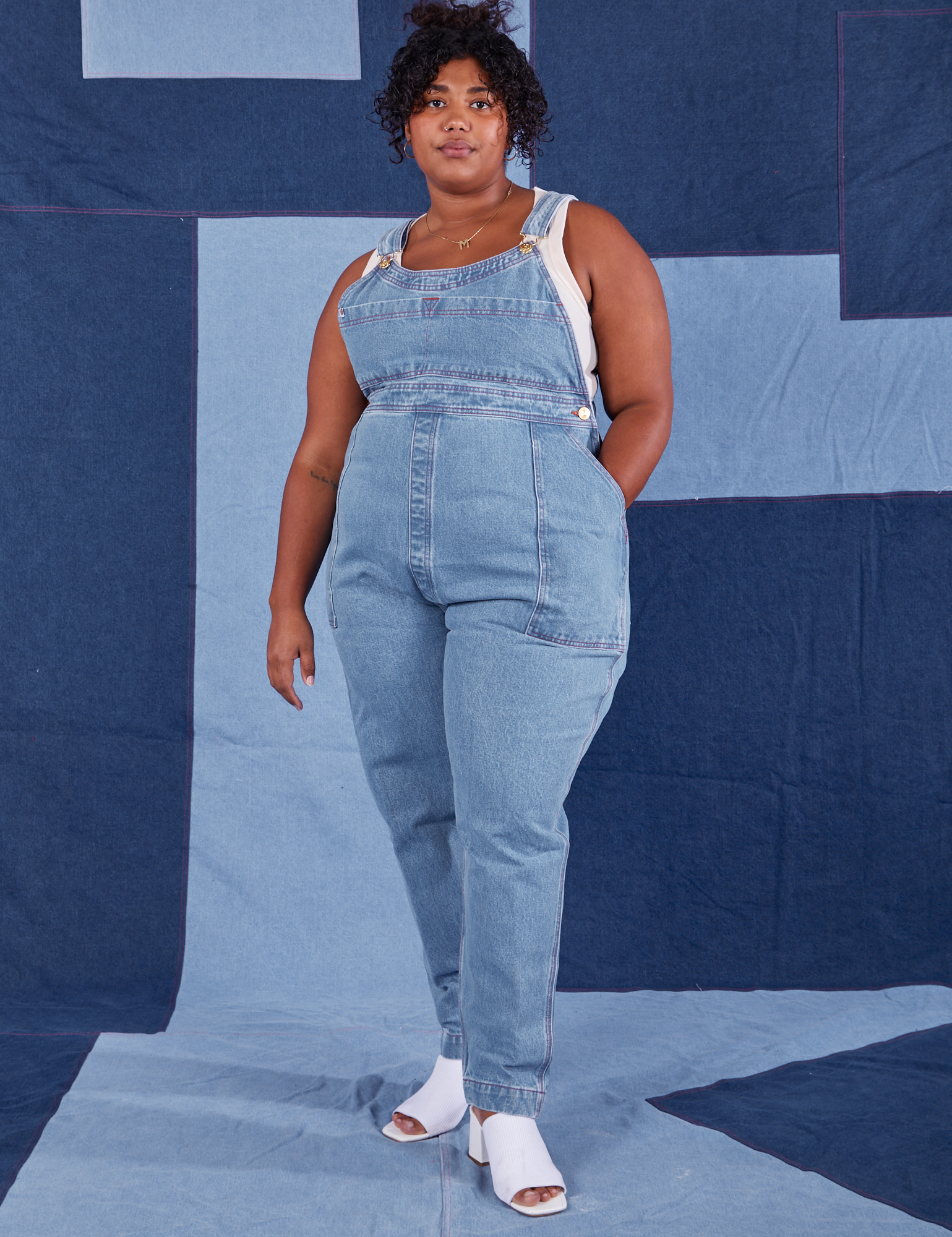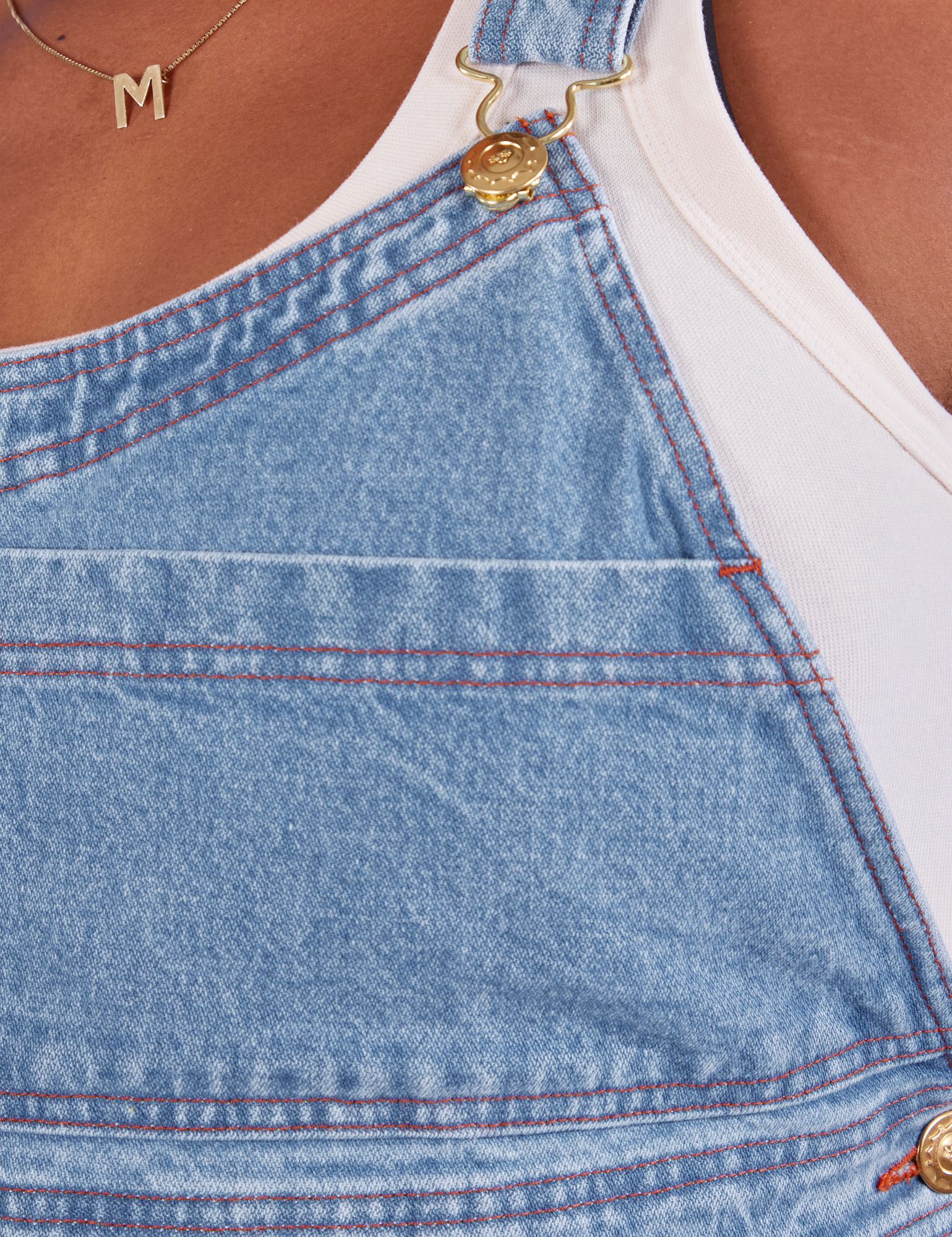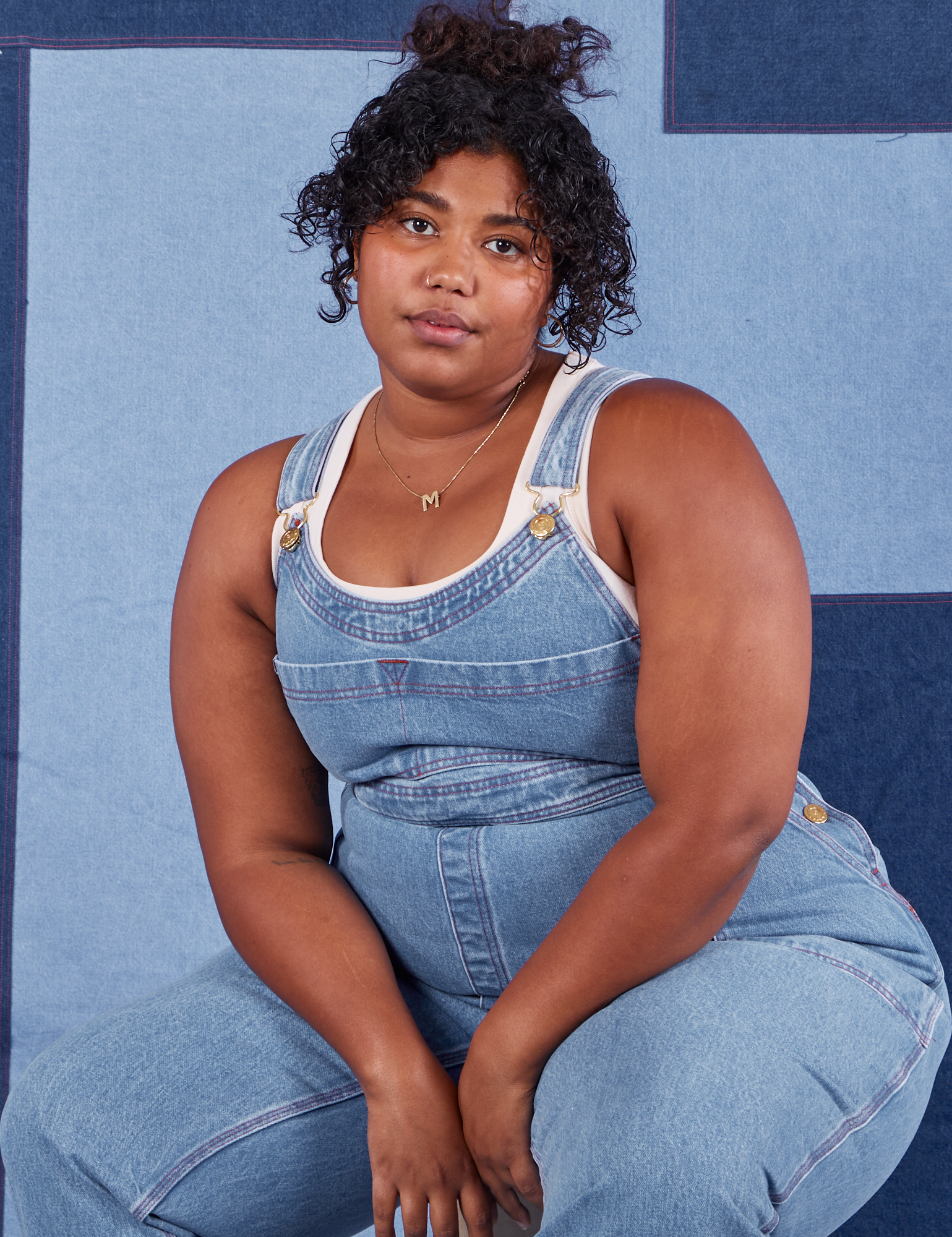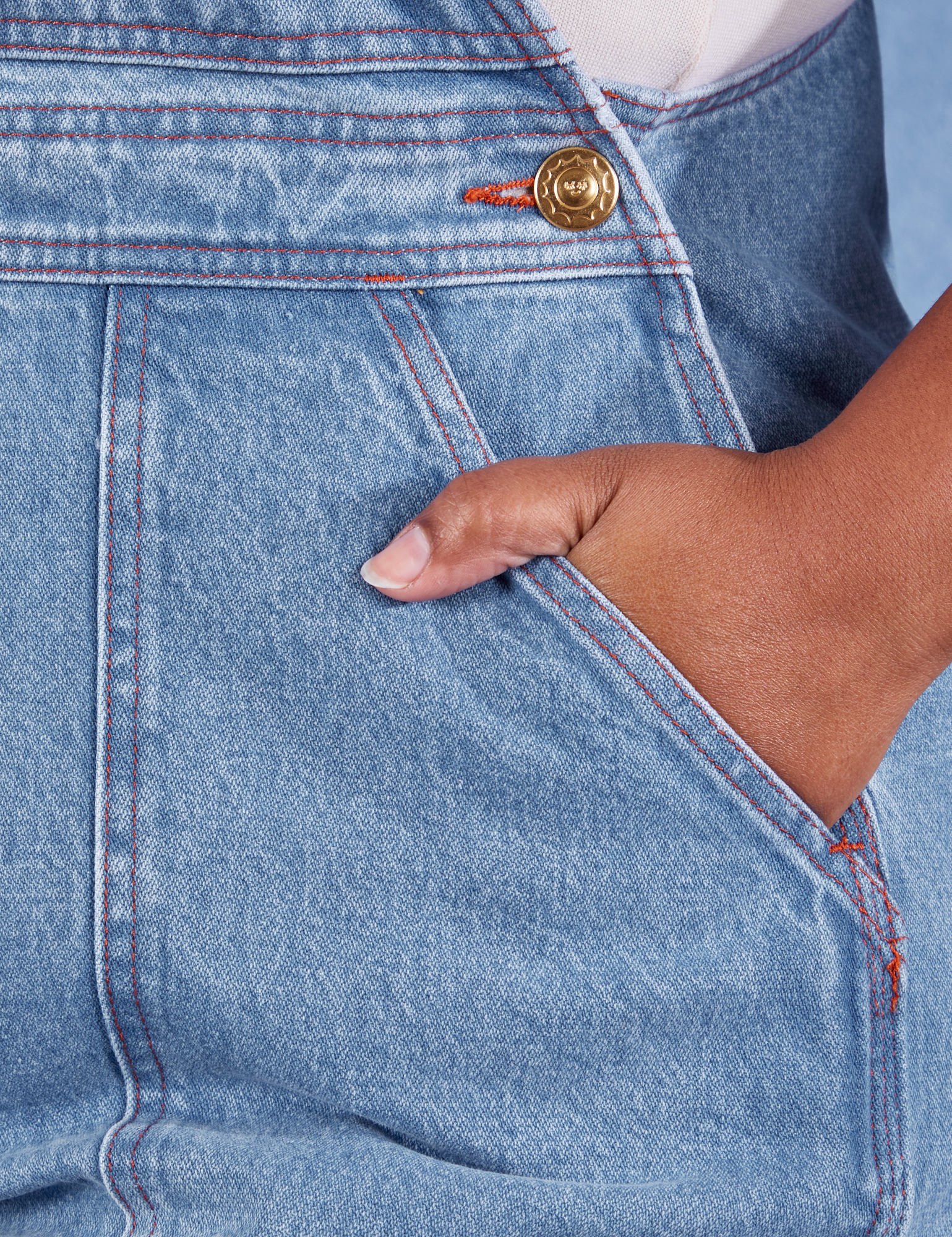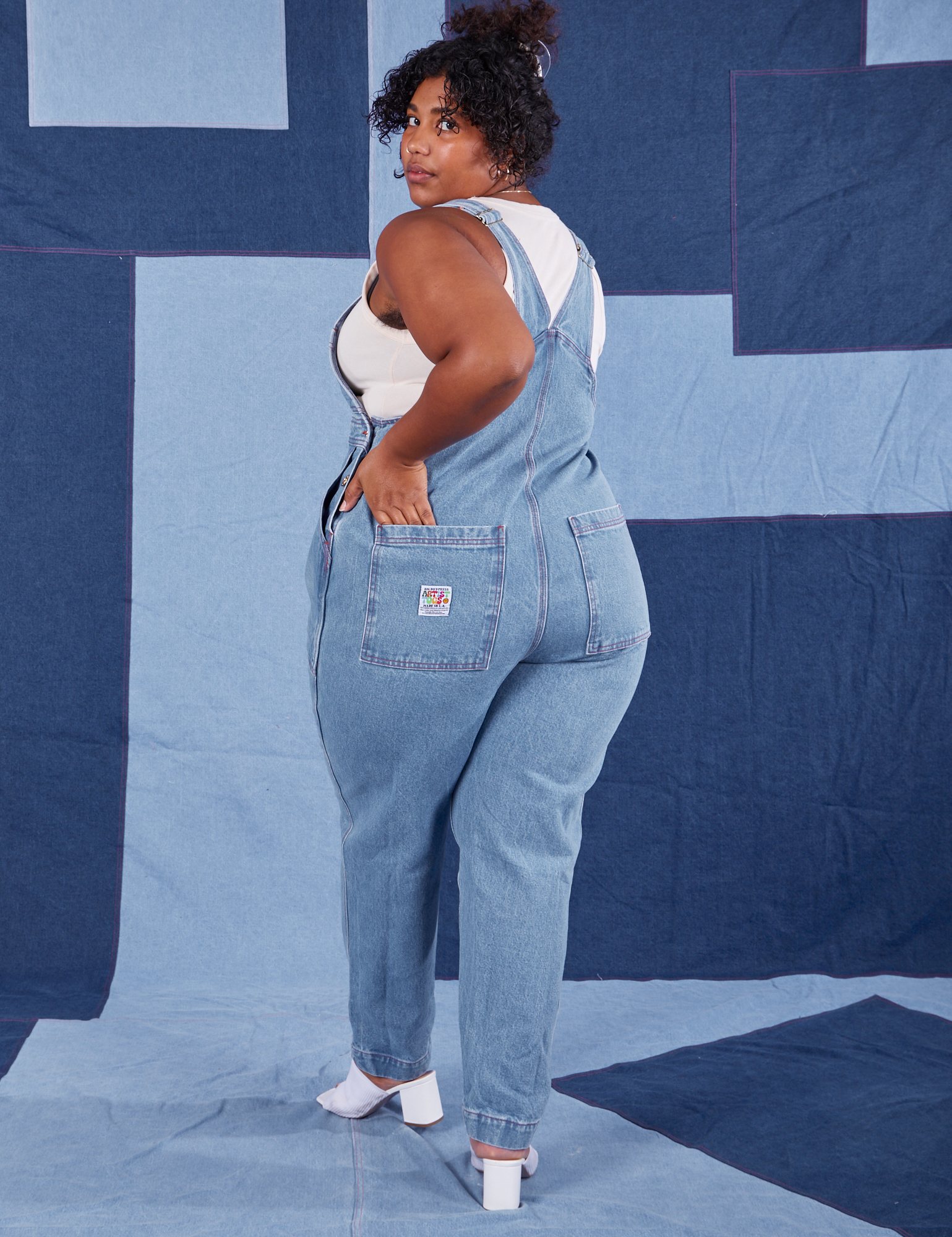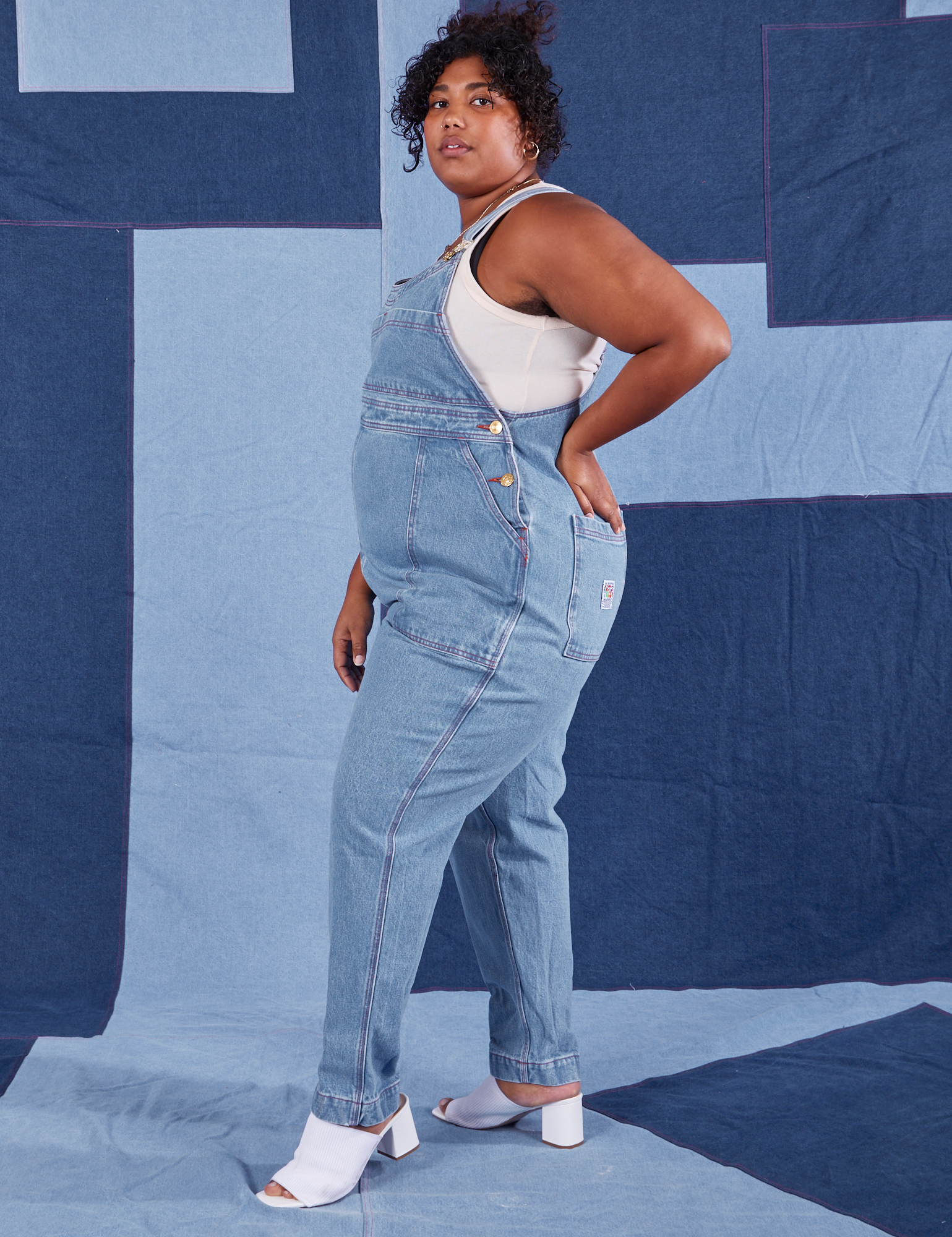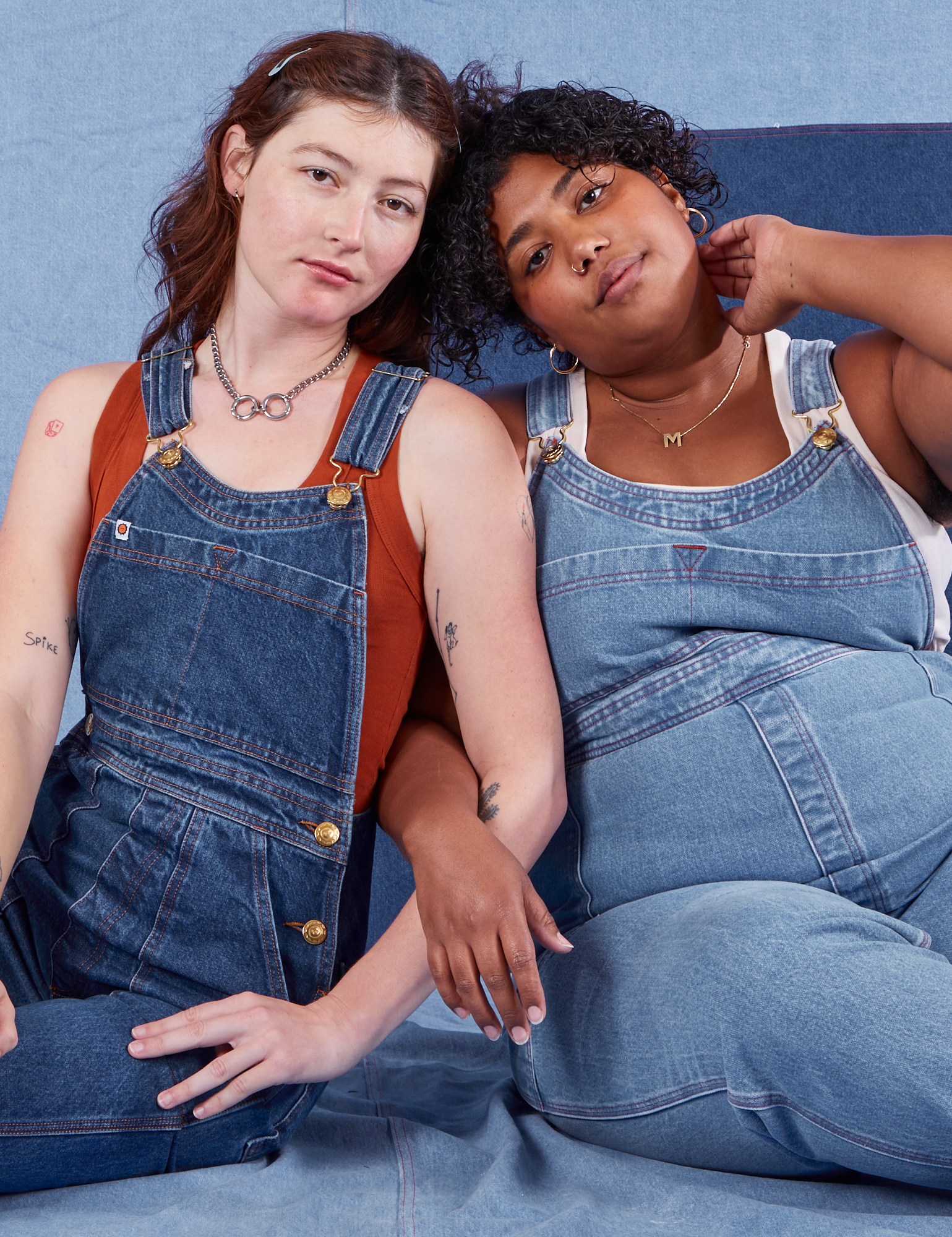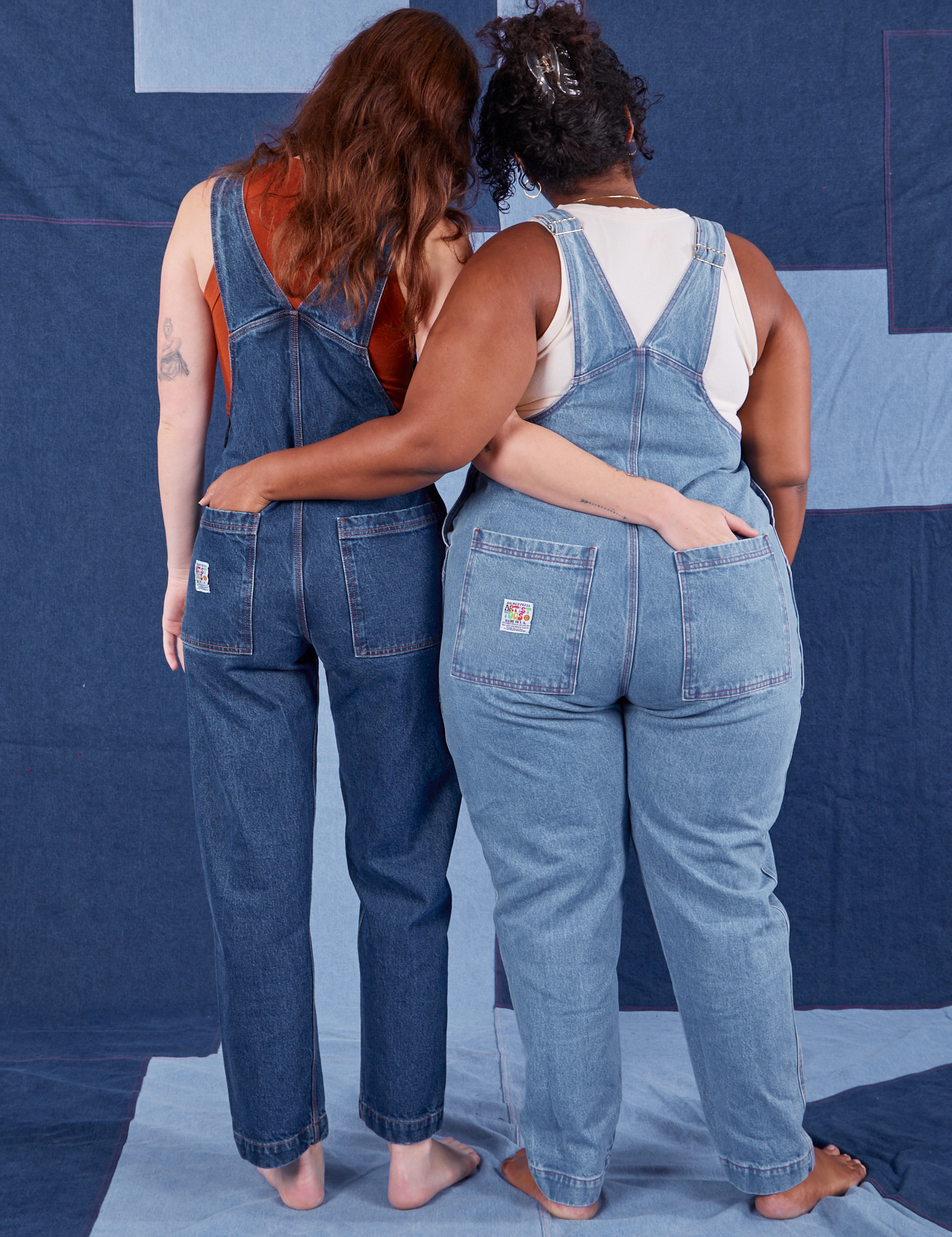 Indigo Denim Original Overalls - Light Wash
Unisex. Vintage workwear inspired with our signature curved top bib. Made from custom developed 14.5oz 100% cotton broken twill denim made at one of America's oldest operating denim mill. You can feel the vast quality difference in most fabrics made today. Workwear strong with heavy duty stitching. Brass Sun Baby logo tack buttons. Softened using eco-friendly abrasives meant to mimic stonewashing-- This process saves water, electricity, time, and creates almost zero waste compared to traditional stonewashing. These overalls are a timeless wardrobe staple and are built to work with you for years to come. 

Please note-- These overalls are made from a 100% cotton non-stretch denim. Although they have been softened, they are still unbroken-in denim and will be a little stiff to begin with. They will break-in with time and will slowly become softer and more comfortable after each wear.

When washing your overalls, please make sure that the straps are buckled. This will prevent the strap and brass fasteners from being tossed around the inside of your washer and dryer.
------------

Designed, cut, sewn, and pre-shrunk in Los Angeles on American milled 14.5oz denim. Softened using eco-friendly abrasives. Adorned with custom American made brass tack buttons.

American milled 100% cotton denim
Preshrunk
Softened using eco-friendly abrasives
Non-Stretch
Straight Leg
Large Patch Pockets
Curved top bib
Heavy Duty Contrast Stitching
Gold Sun Baby Buttons
Sun Baby Logo Woven Tab
Artist Togs Label
These Overalls are designed to be a touch looser than our regular fits because of the heavyweight, unbroken-in denim and to get that classic Overalls look. You may find these these overalls are a little stiff due to the nature of the heavyweight denim but they'll loosen and break in with time and wear!

We highly, highly recommend going with your typical BBP size in bottoms/jumpsuits despite what you may think with the size chart-- sizing down runs the risk of a very tight and restrictive garment due to the nature of the fabric.

Alex is 5'8" and wearing P
Catie is 5'11" and wearing 5XL
Morgan is 5'5" and wearing 1XL

Original Overalls Size Chart