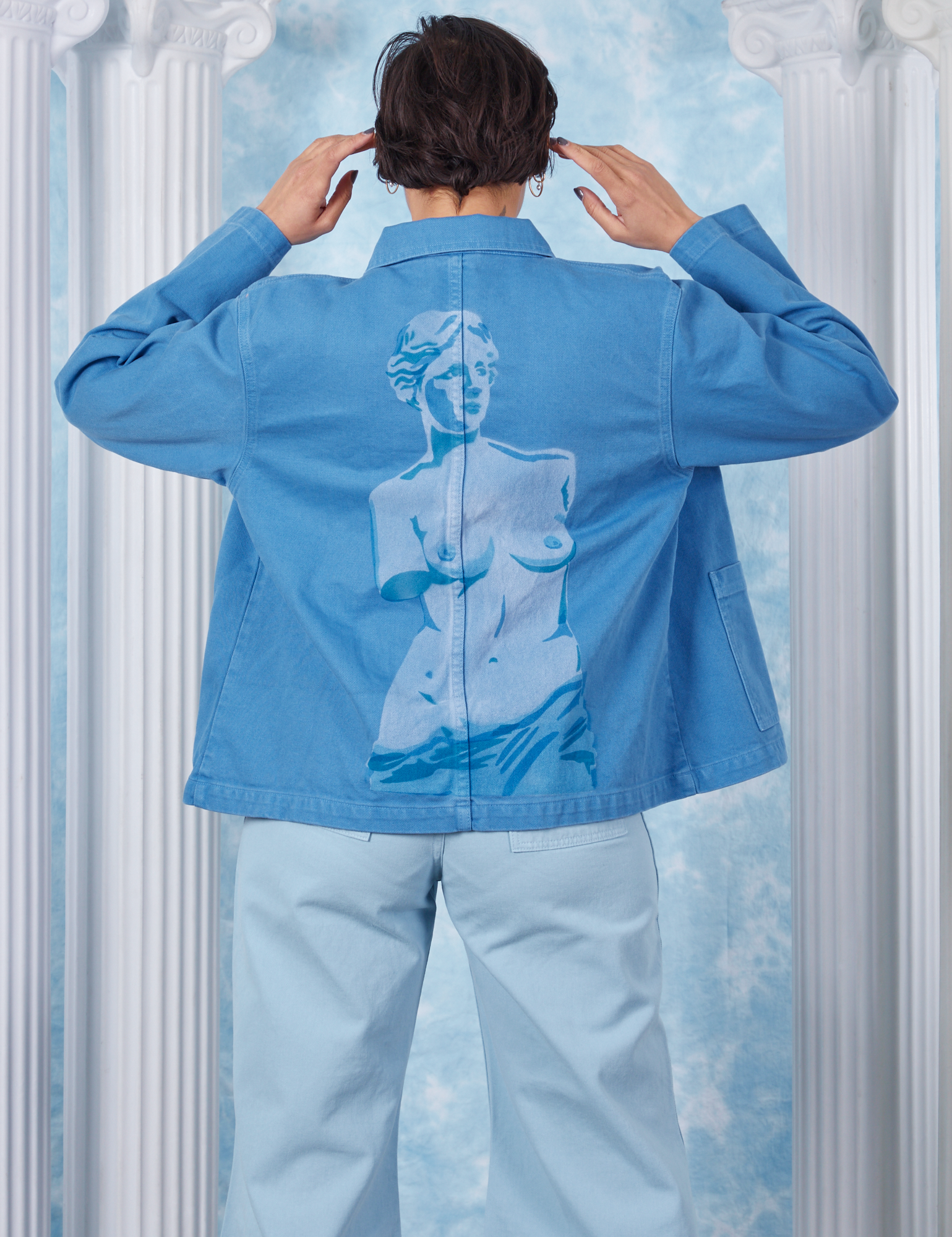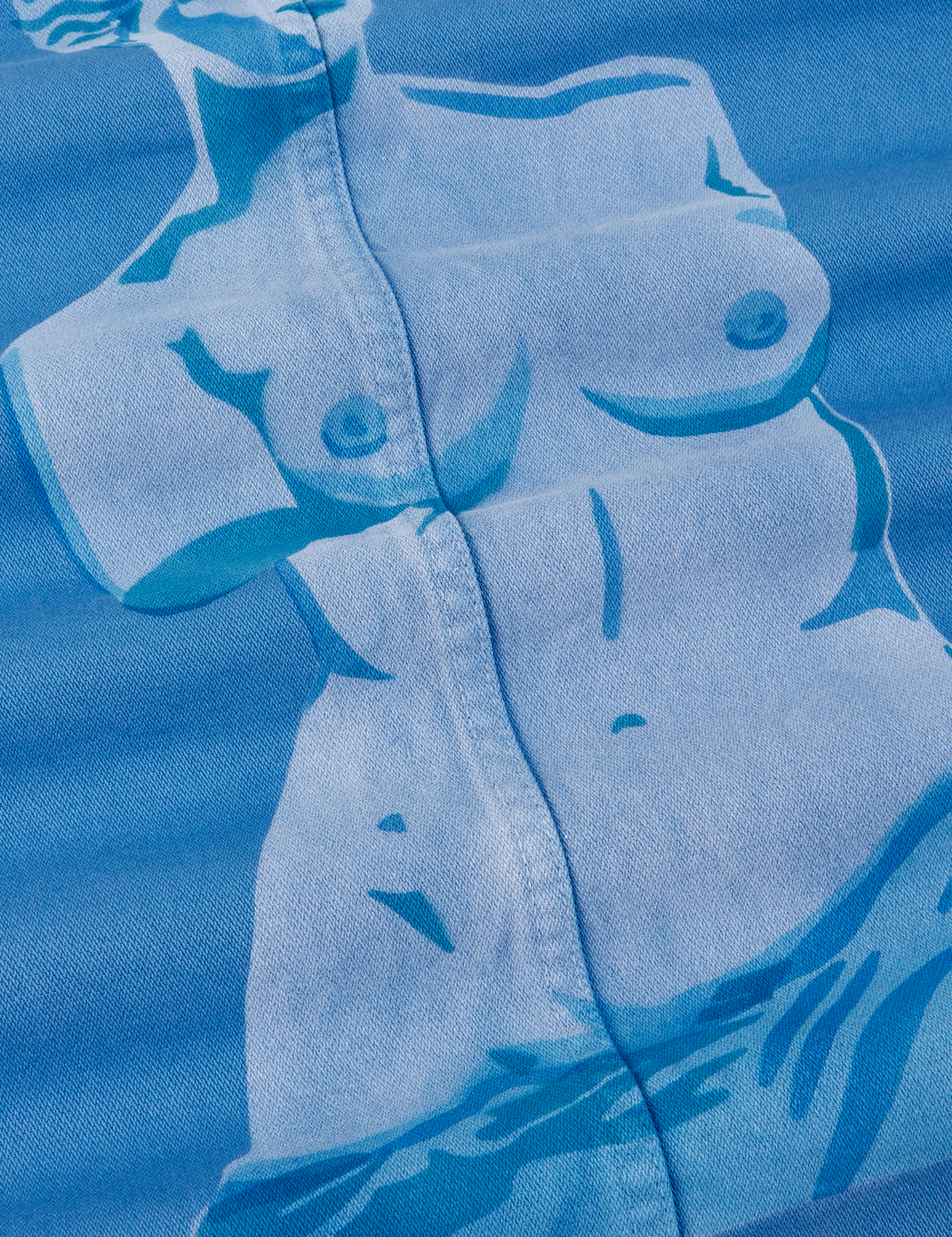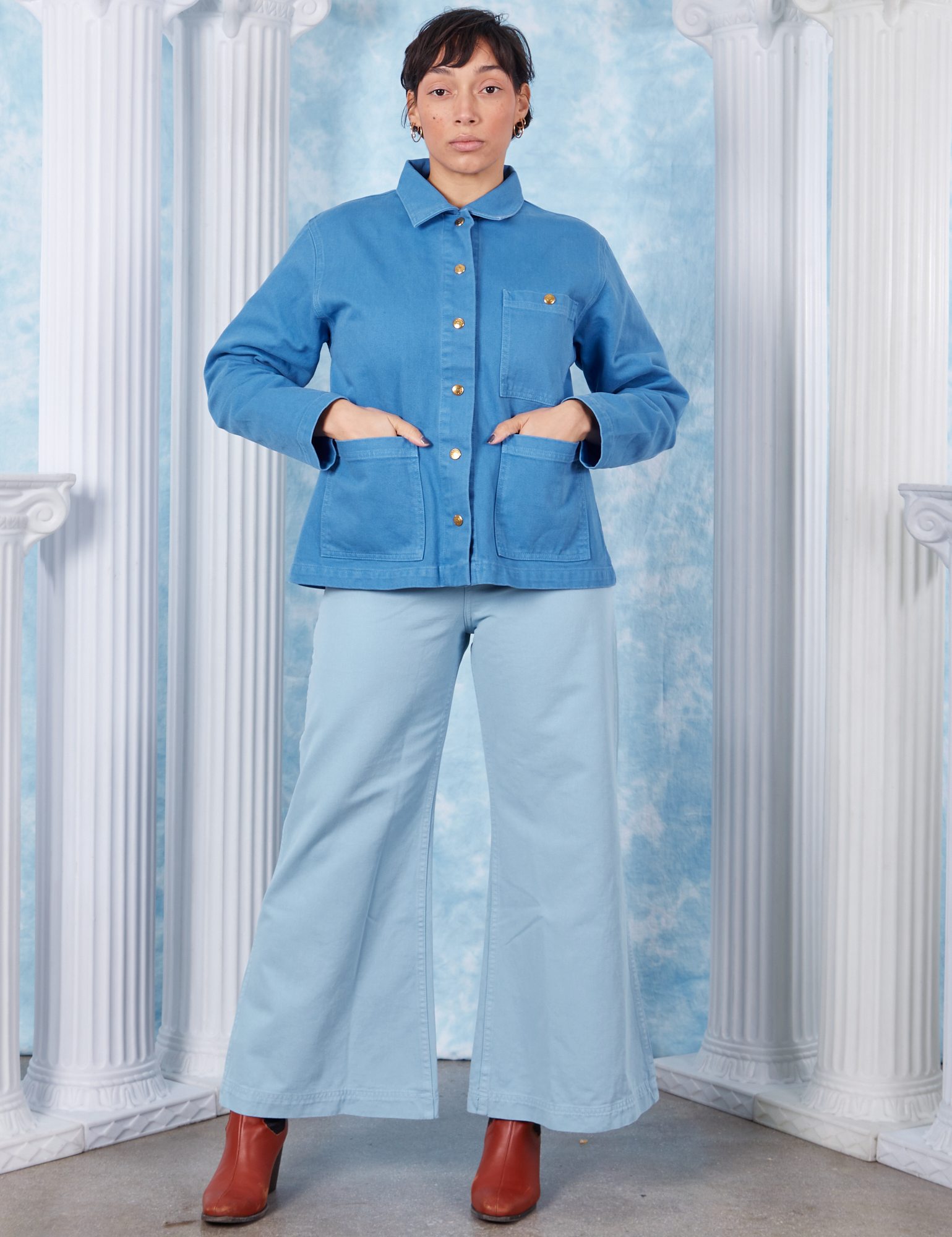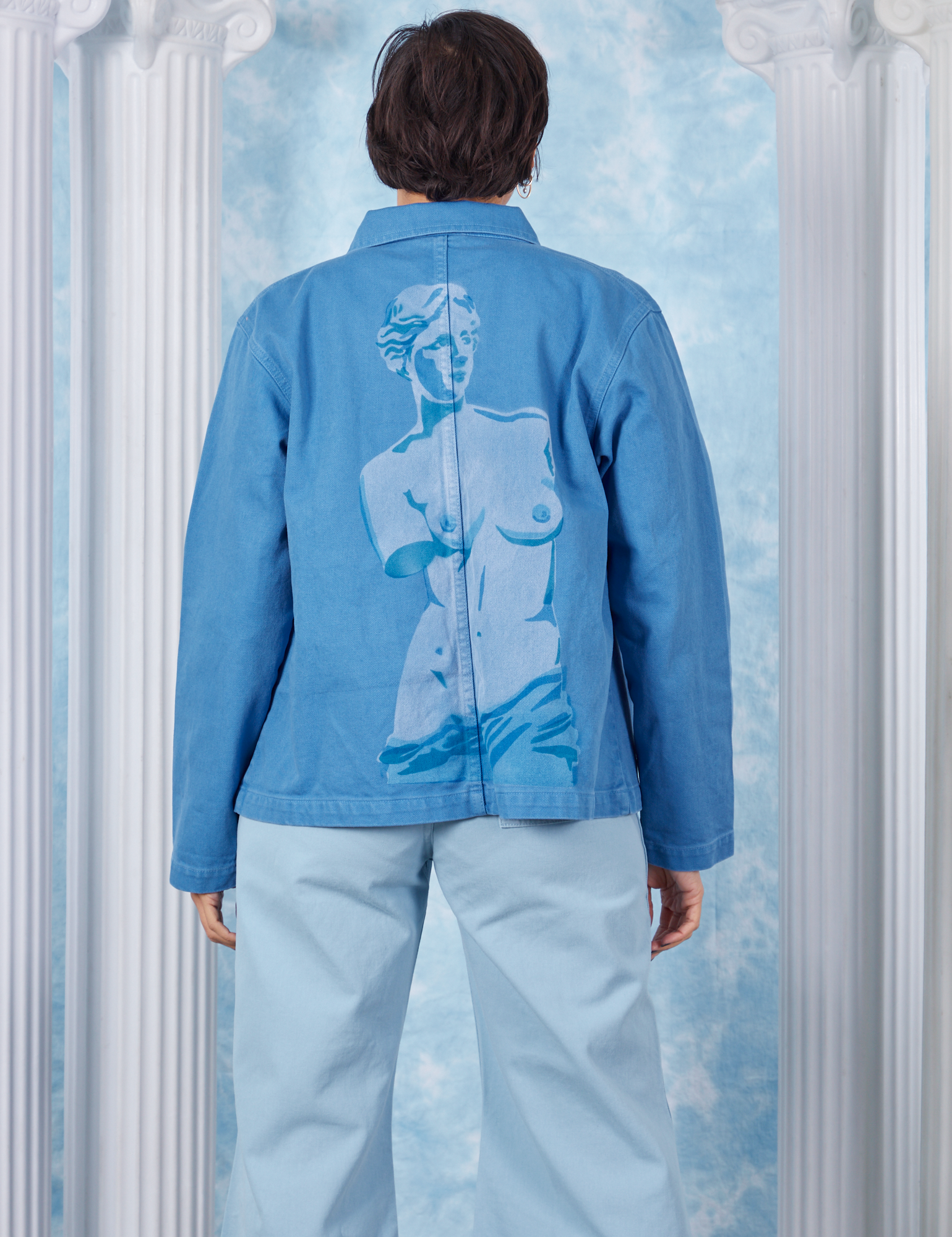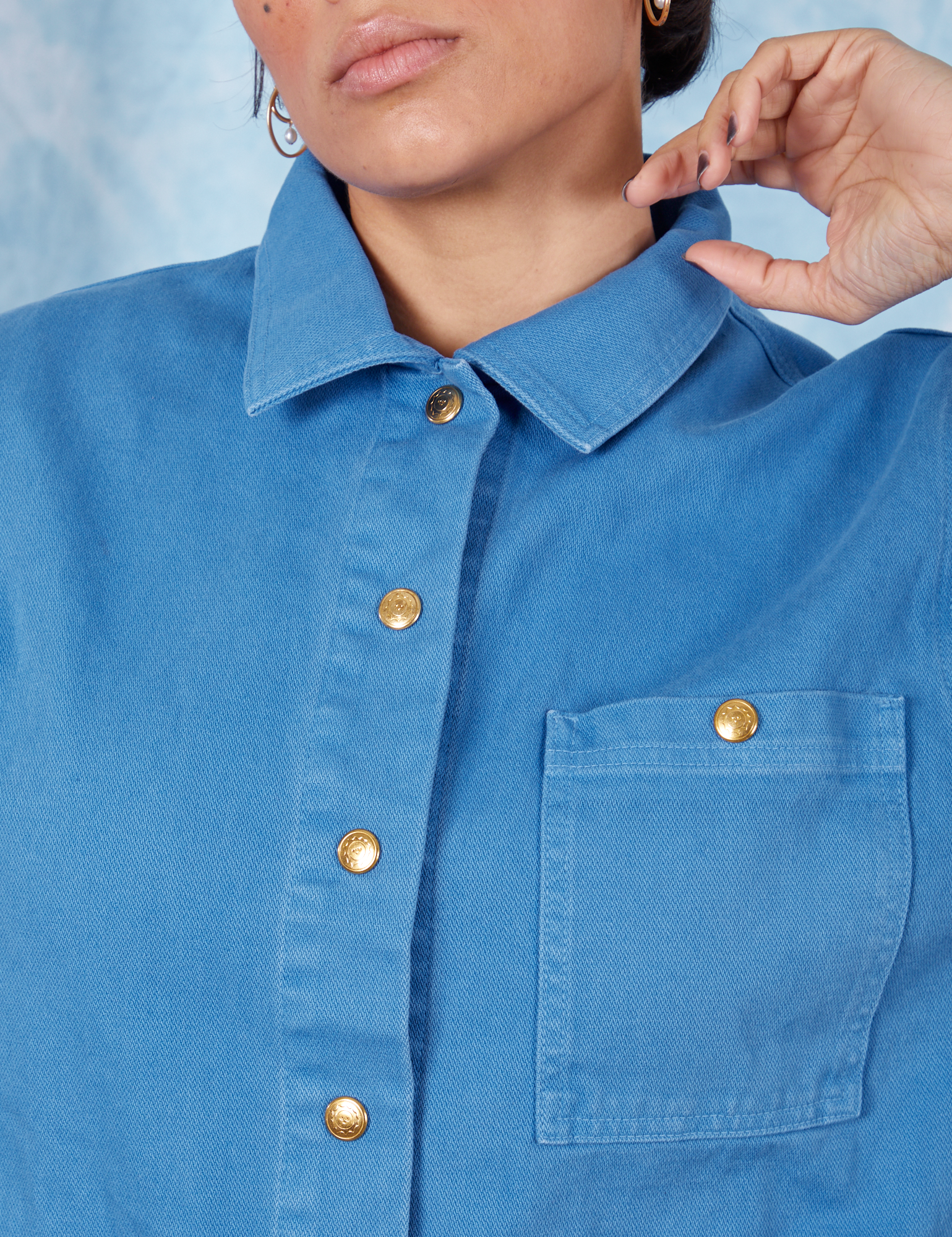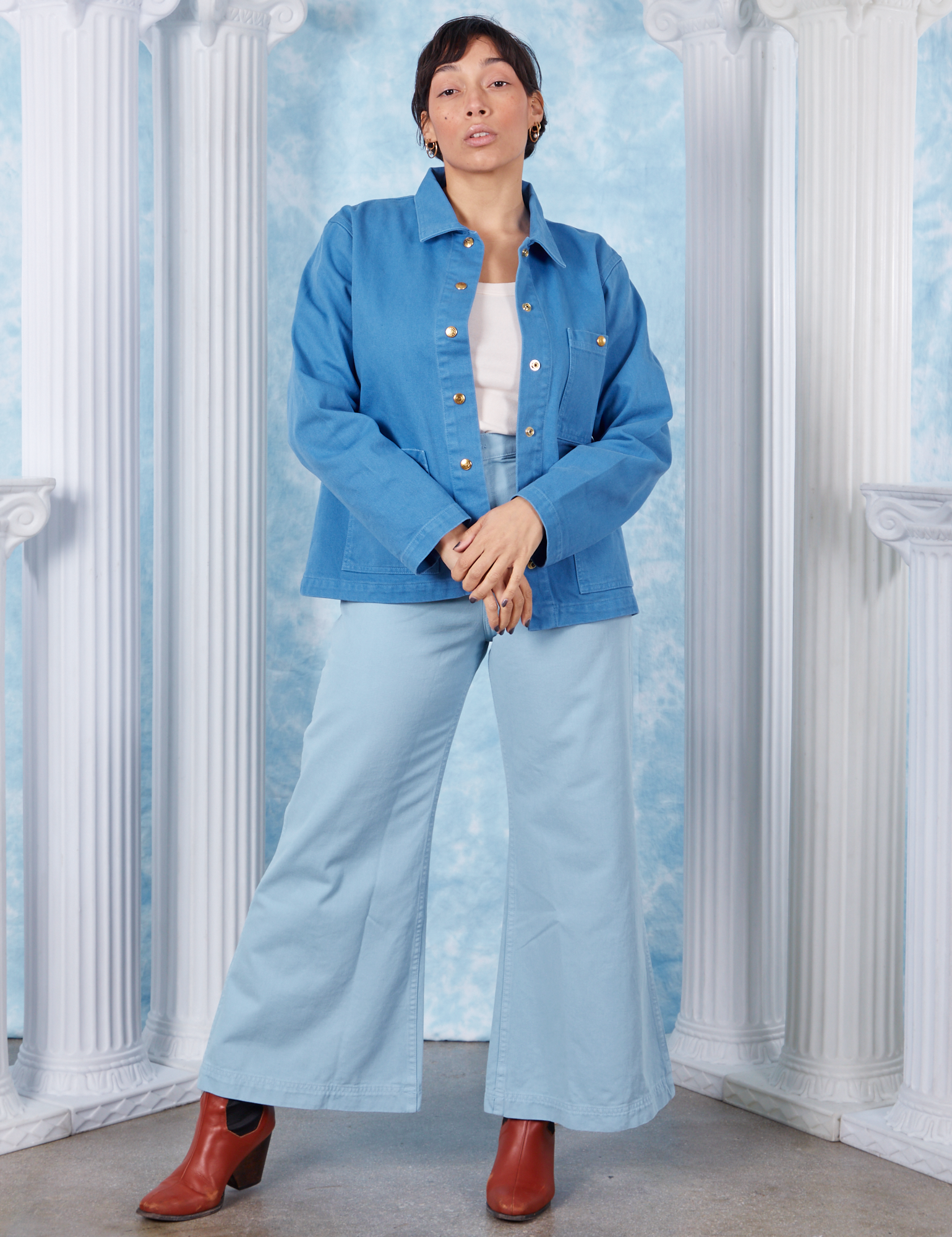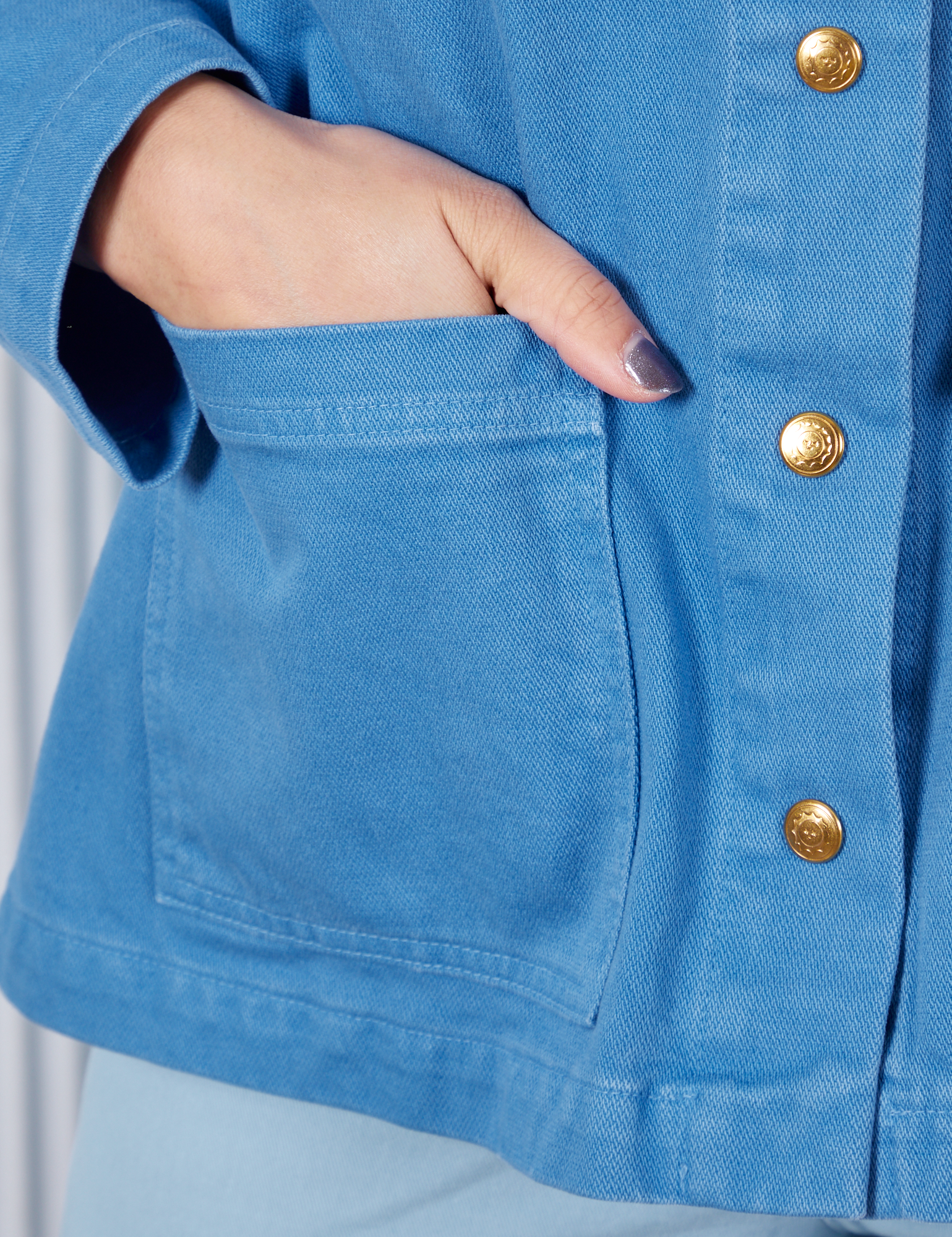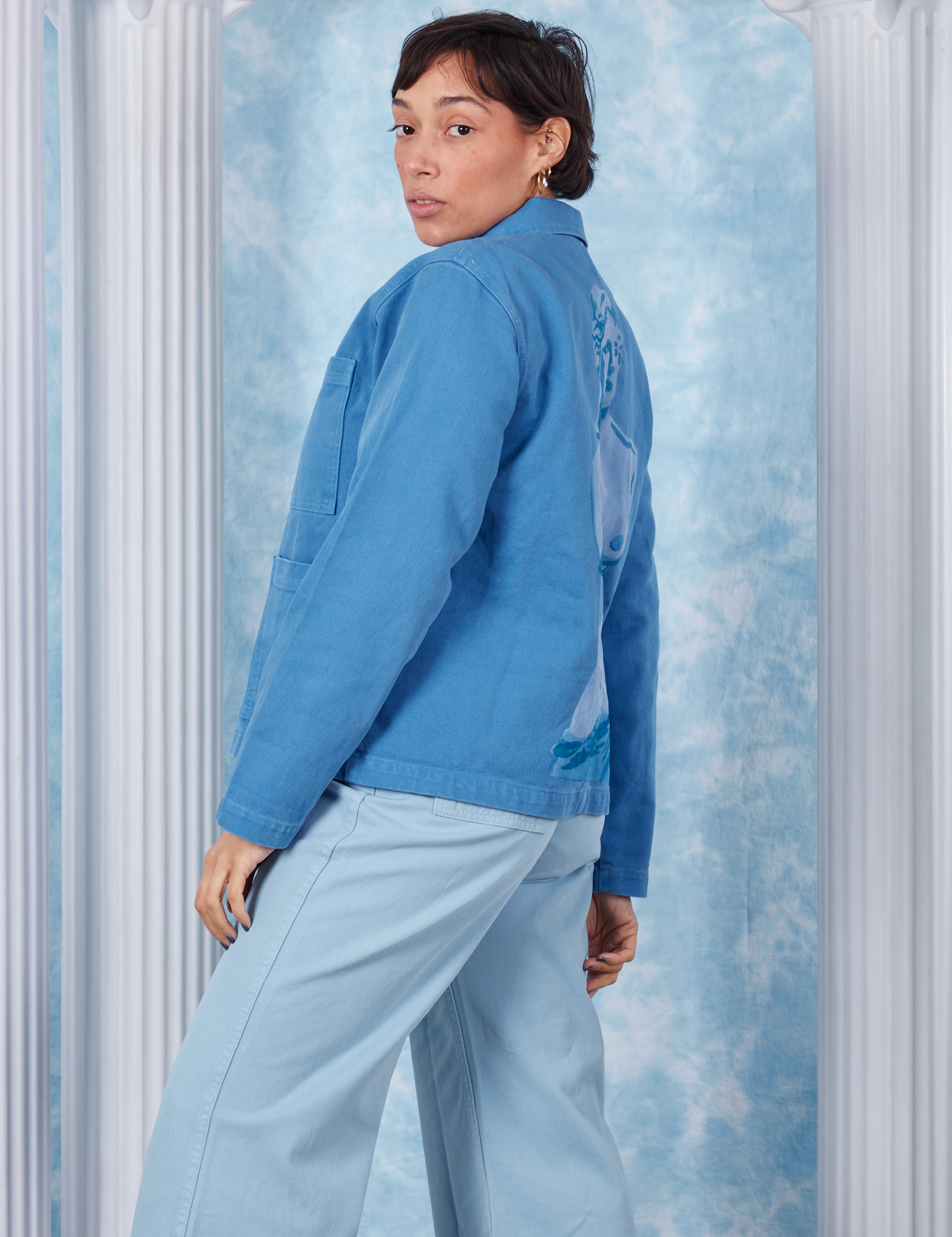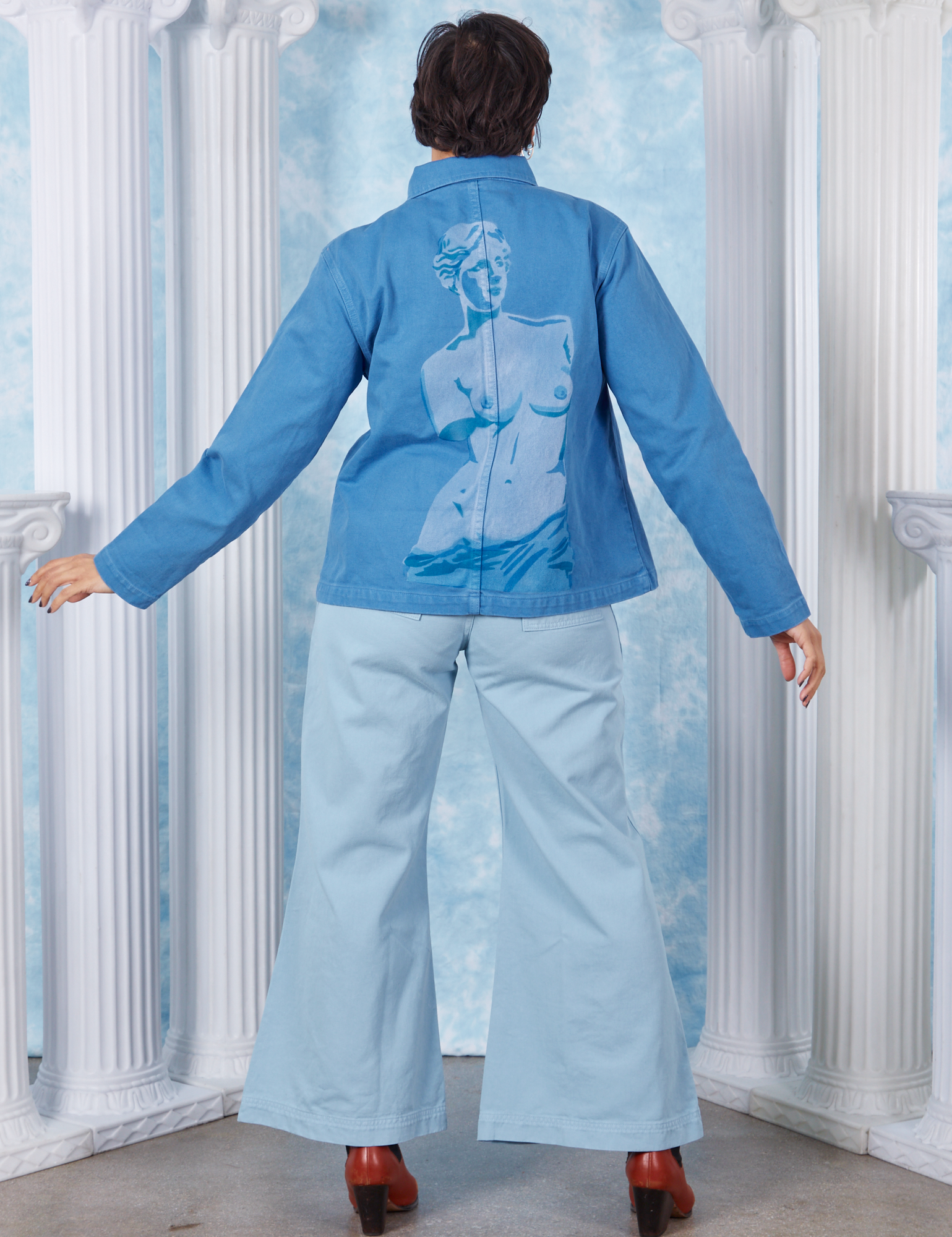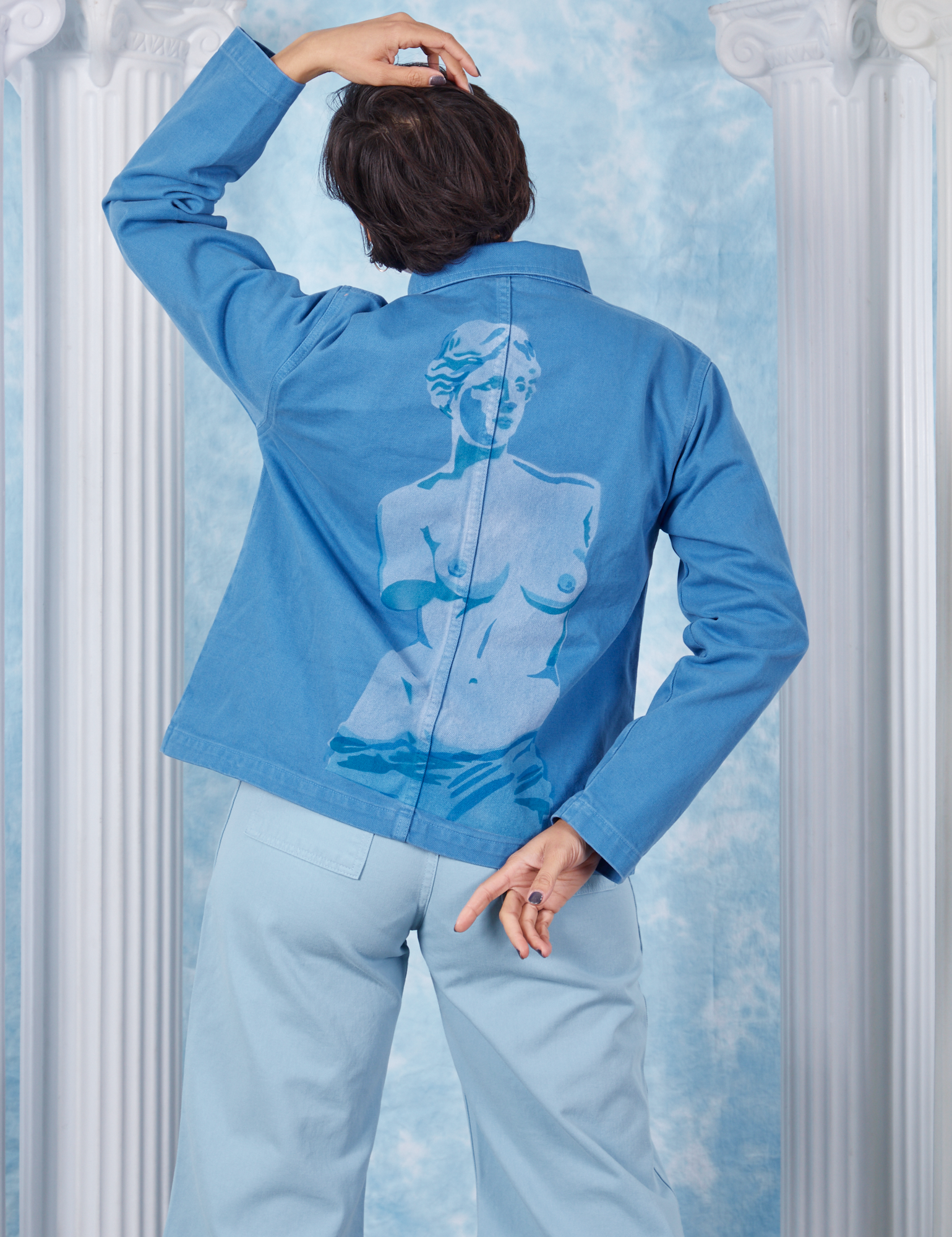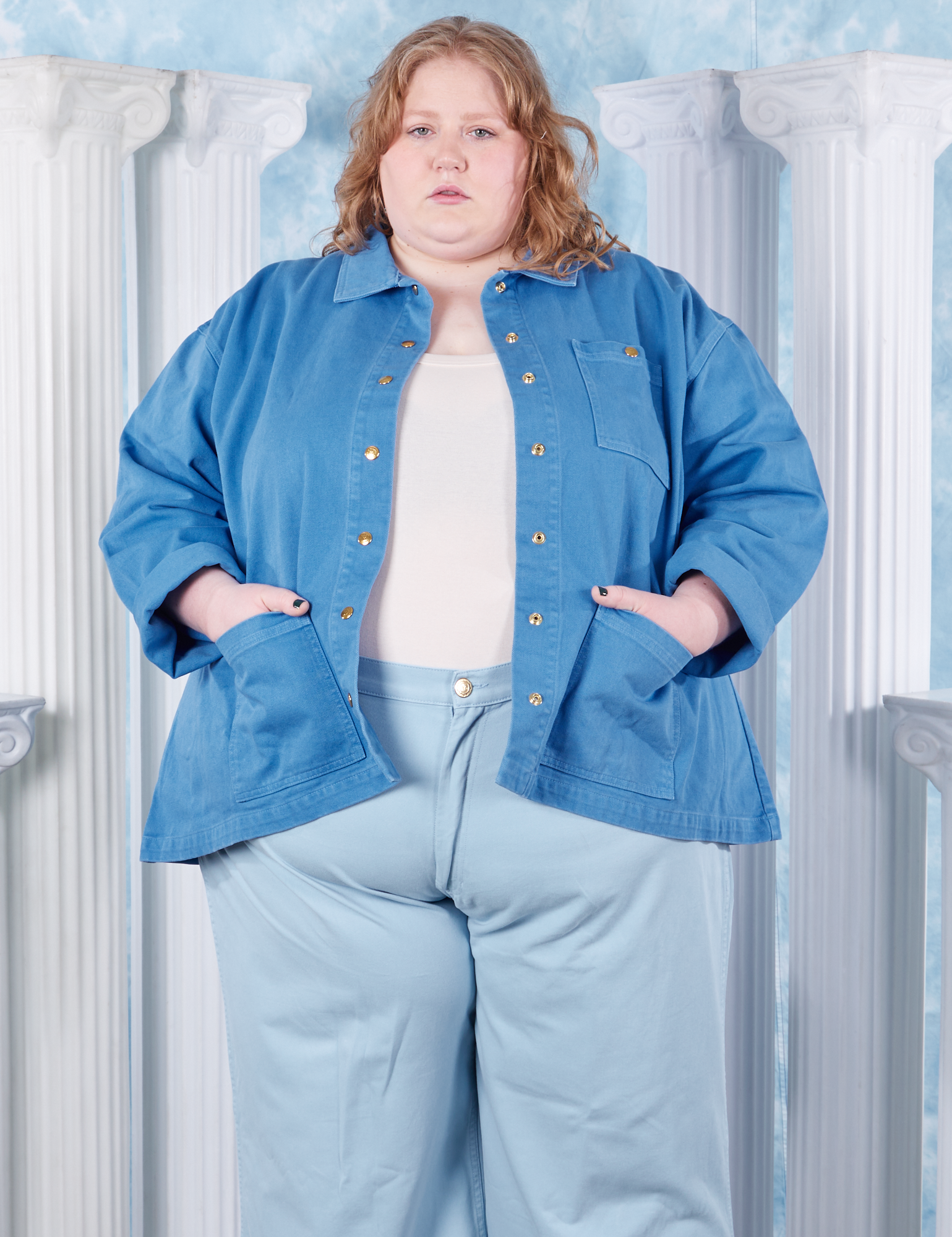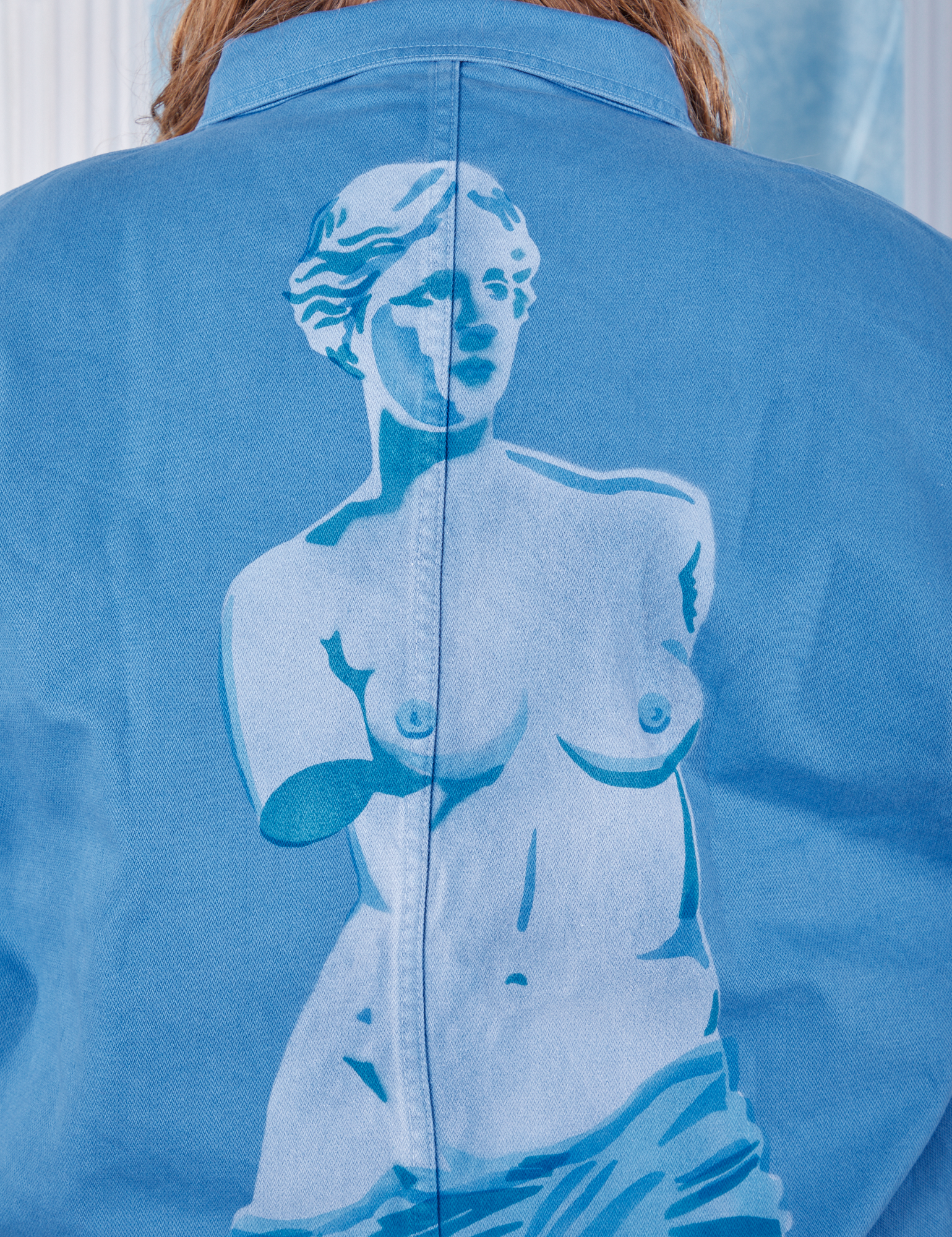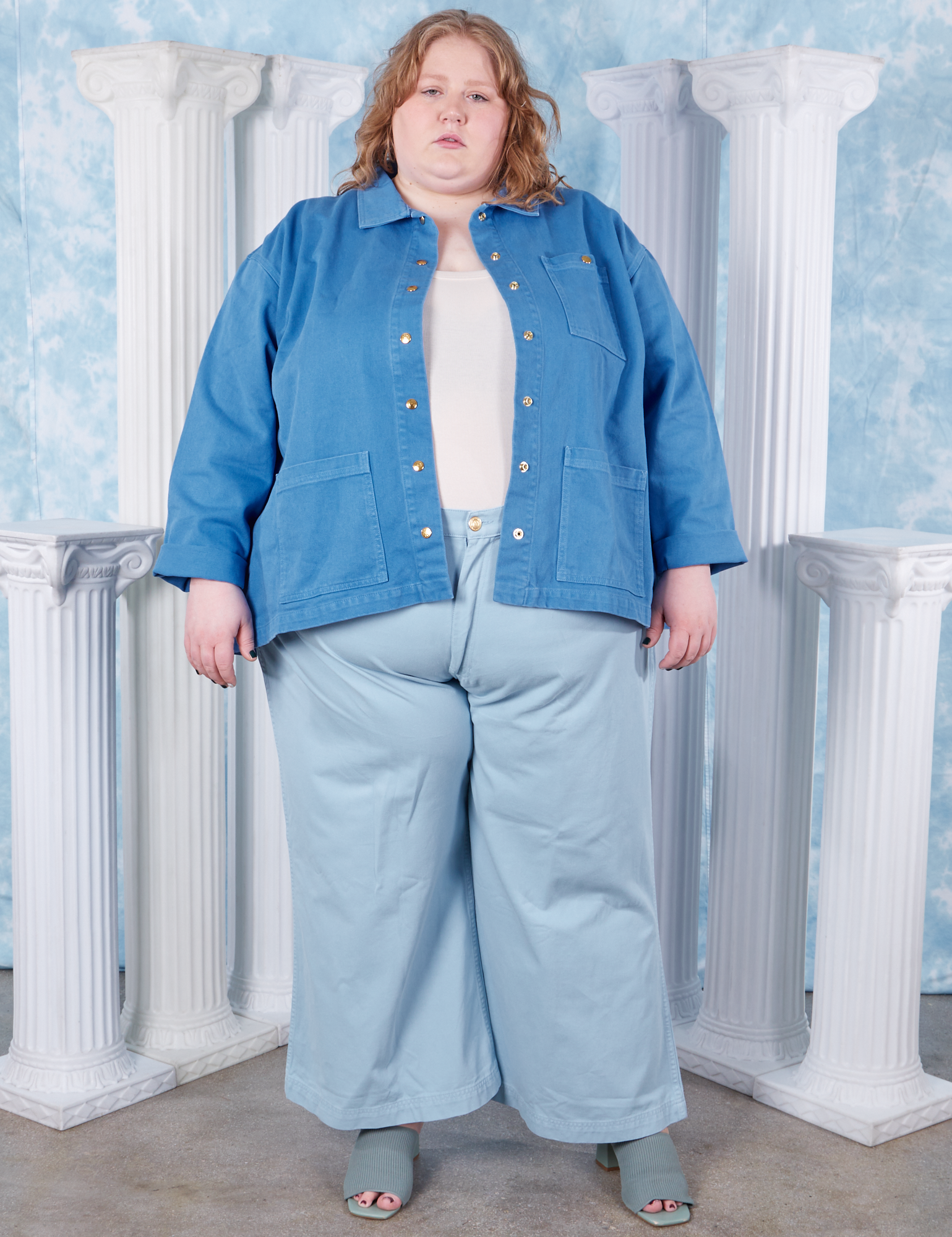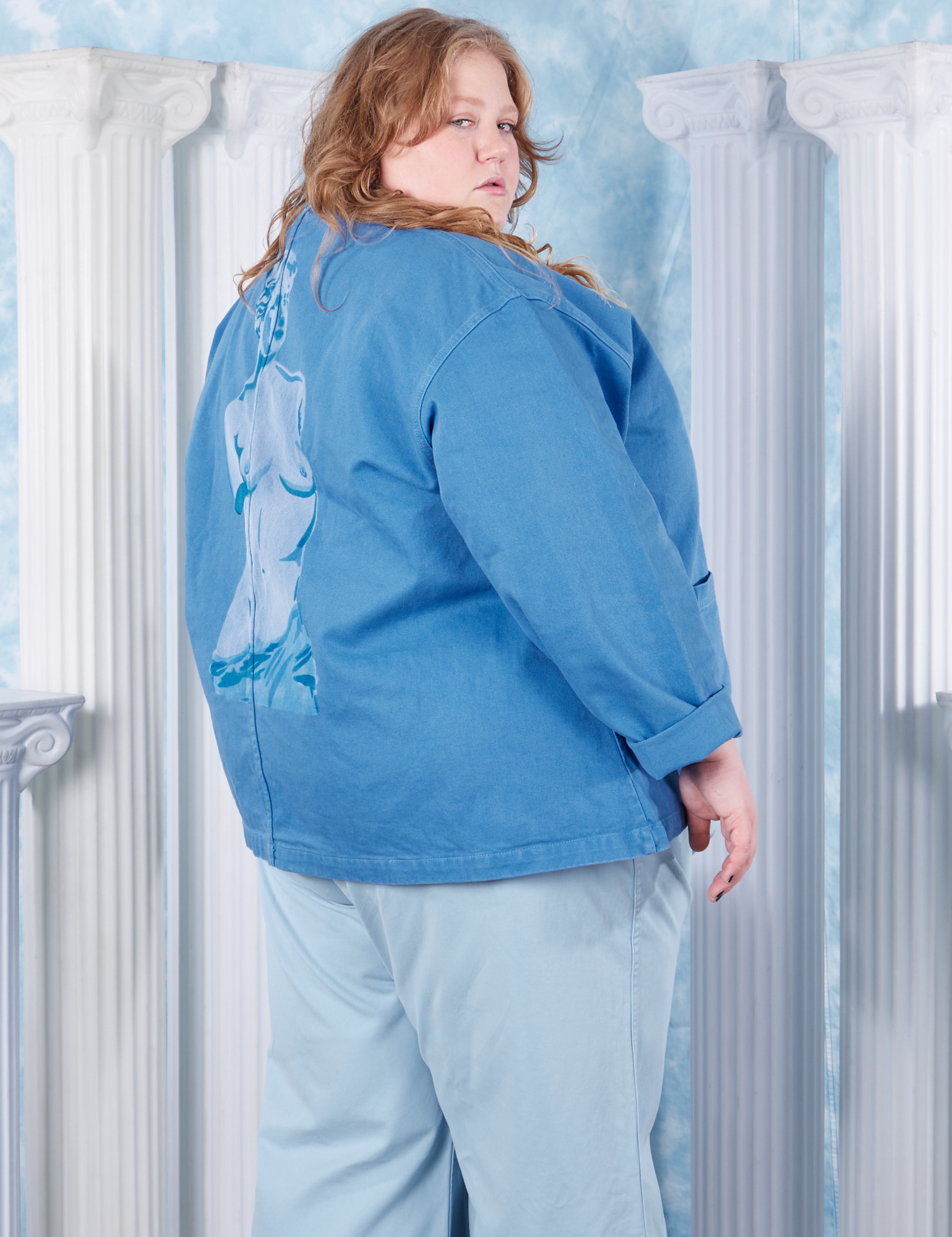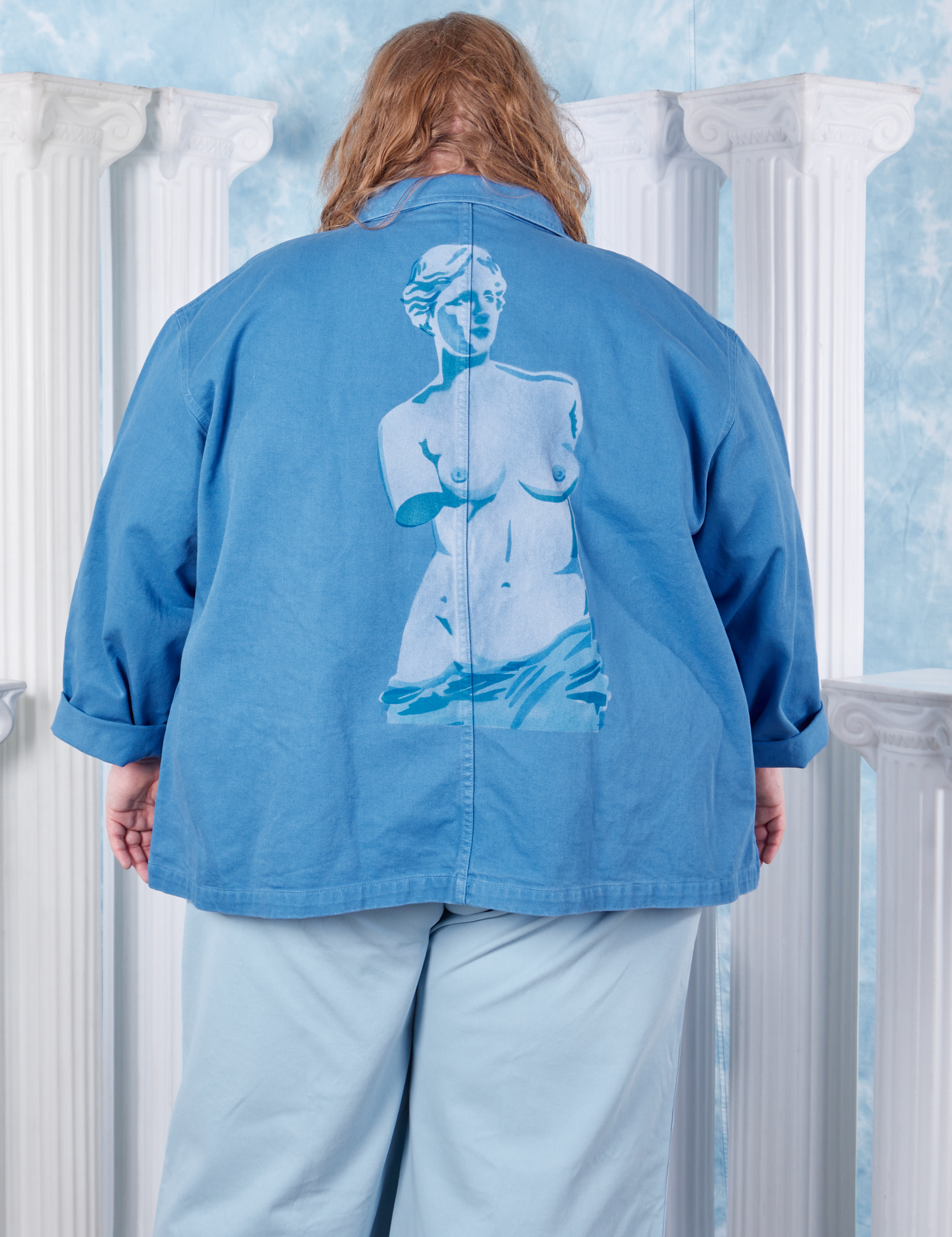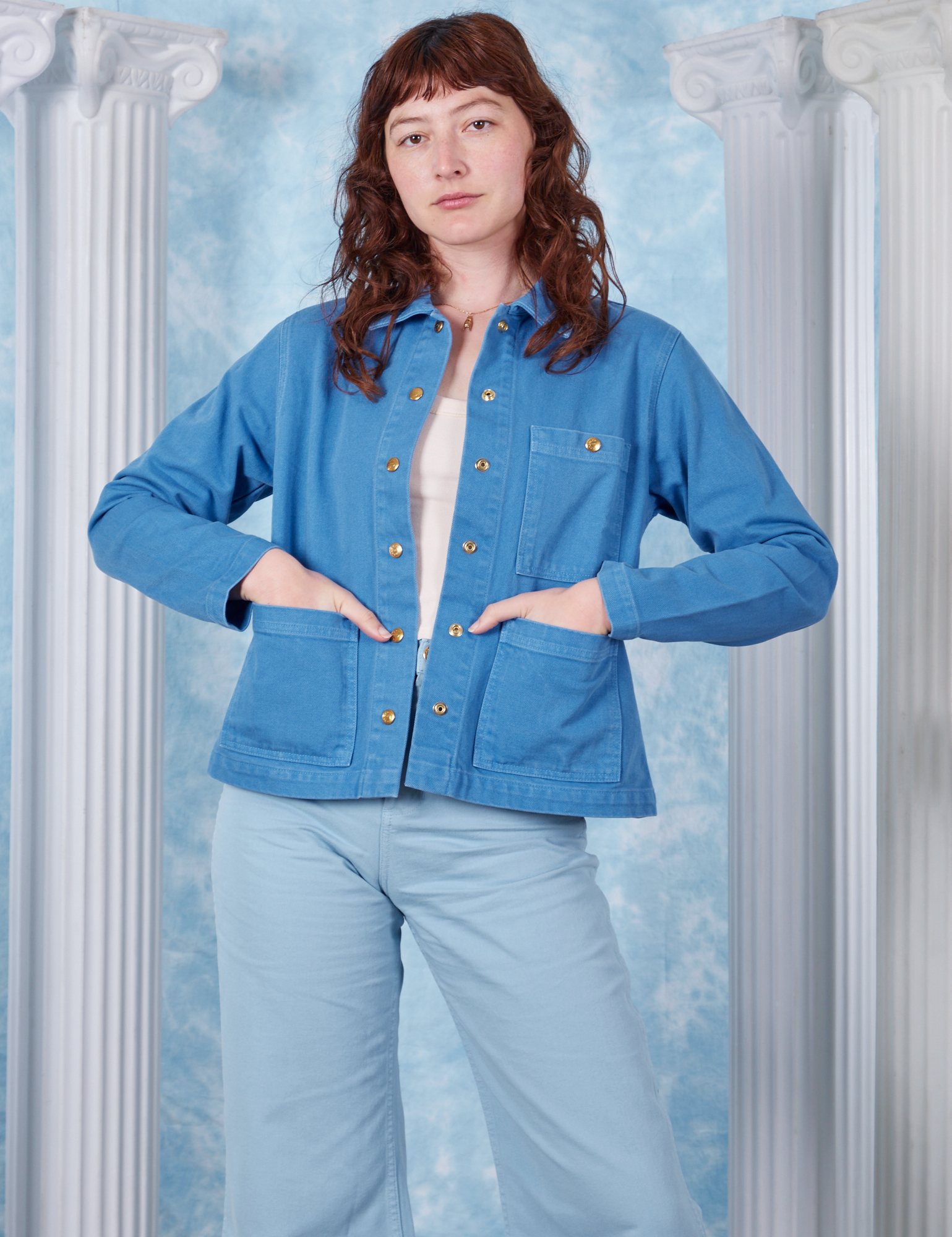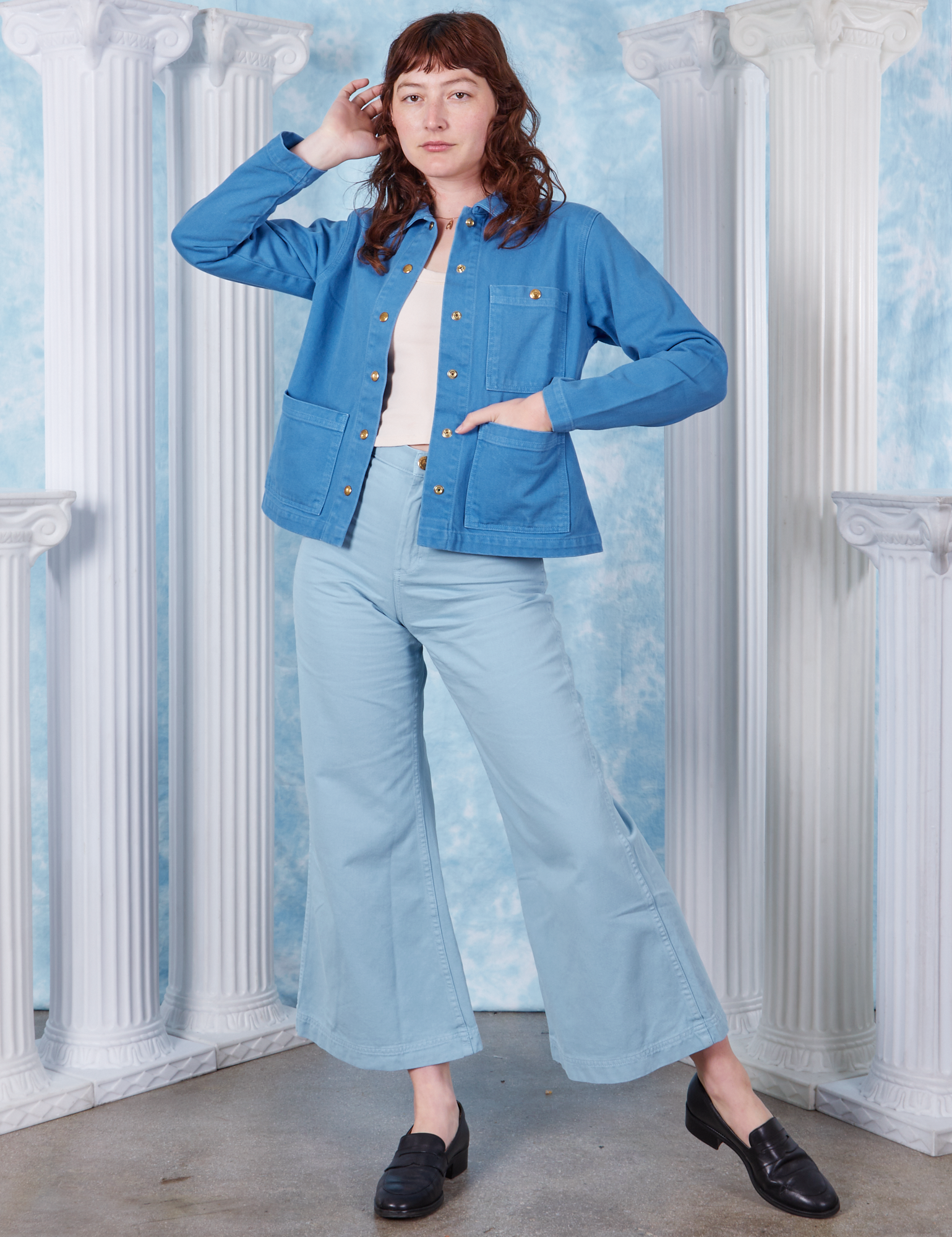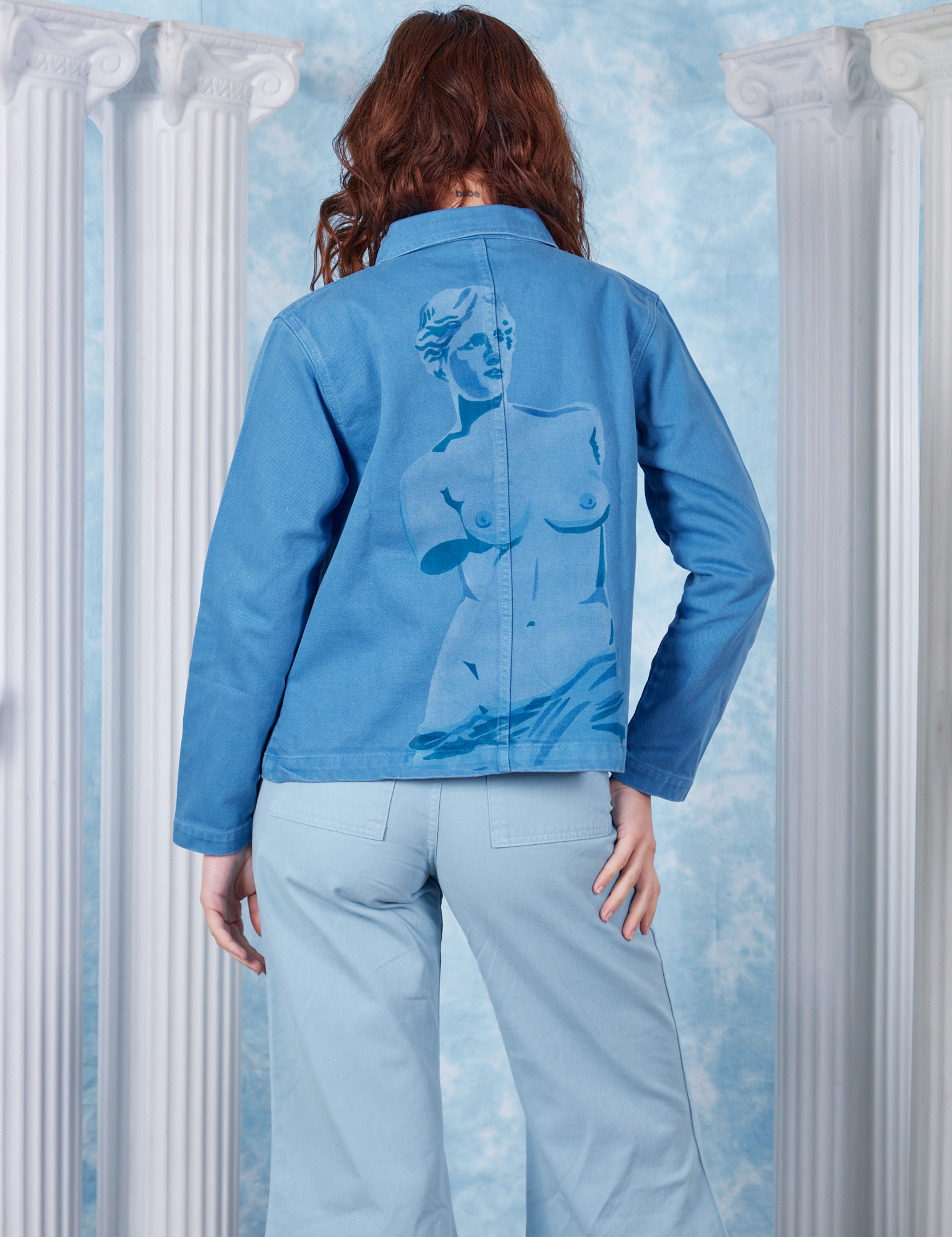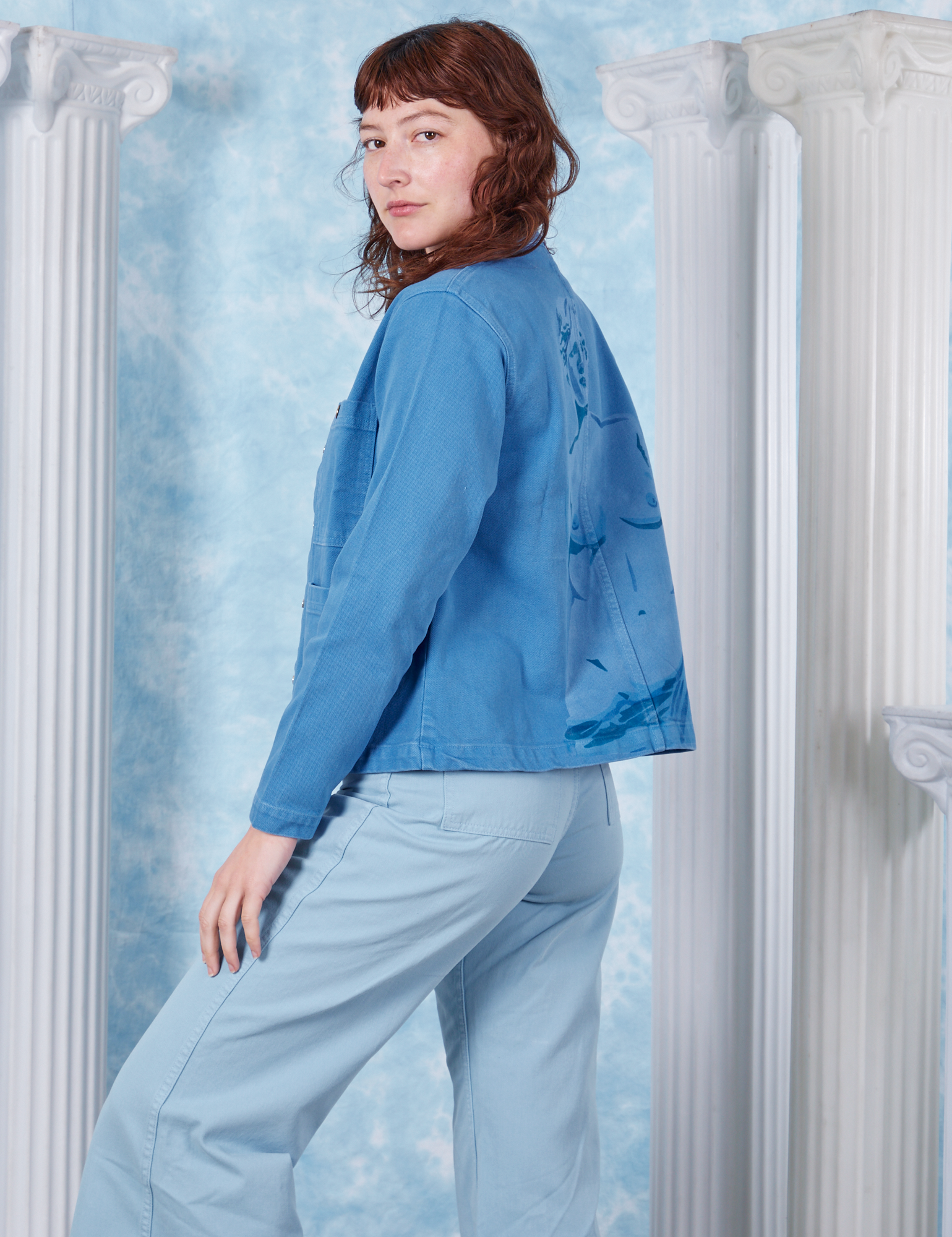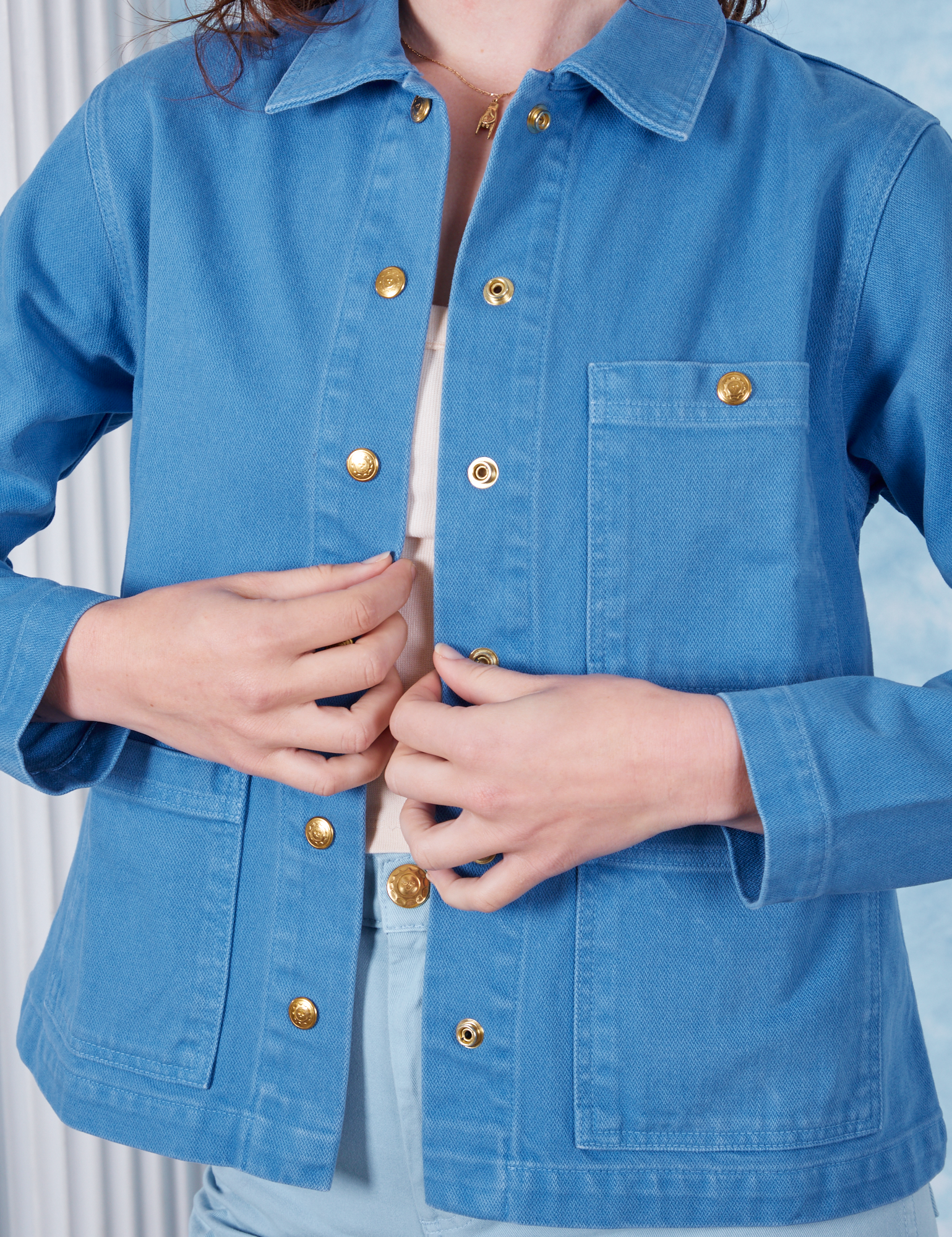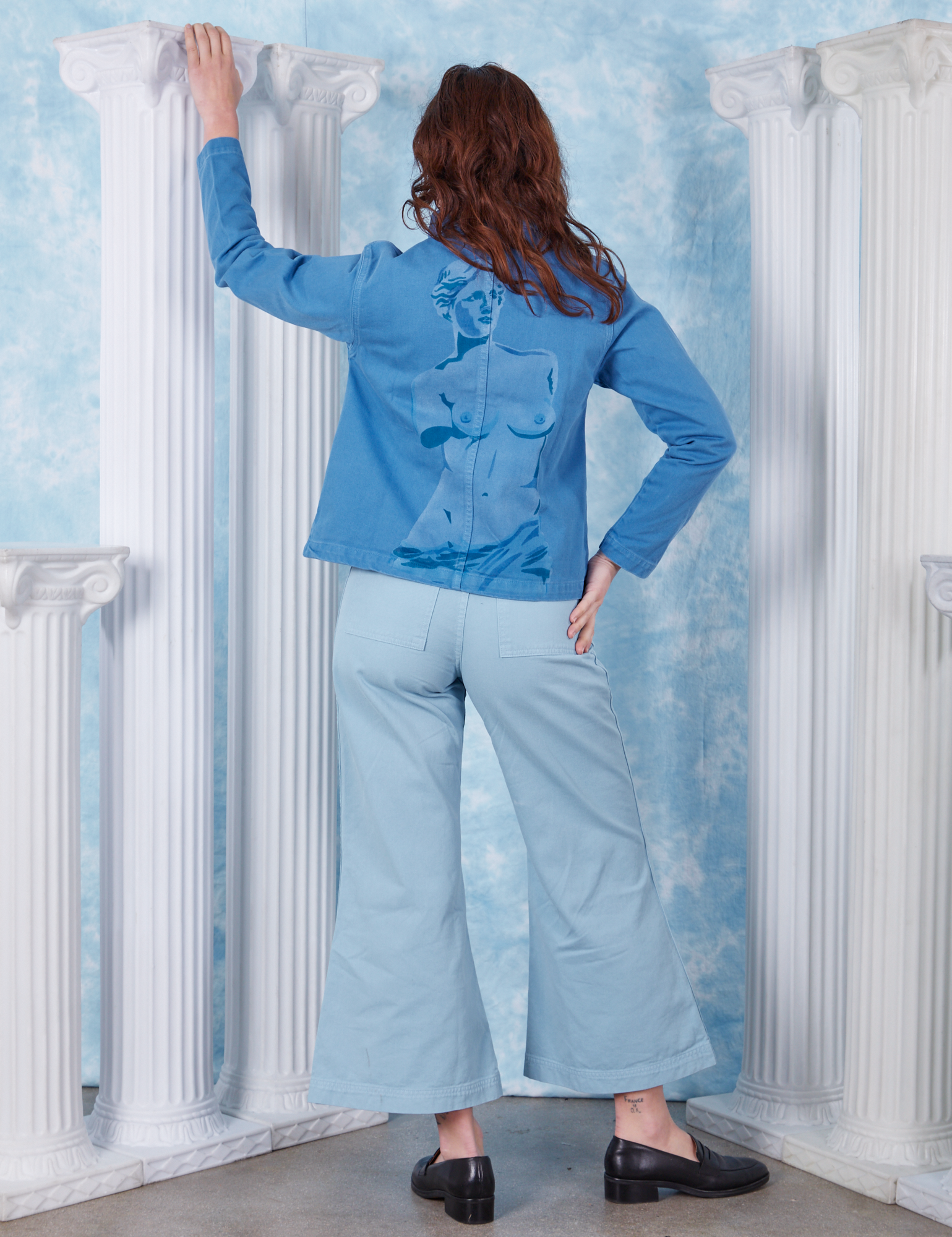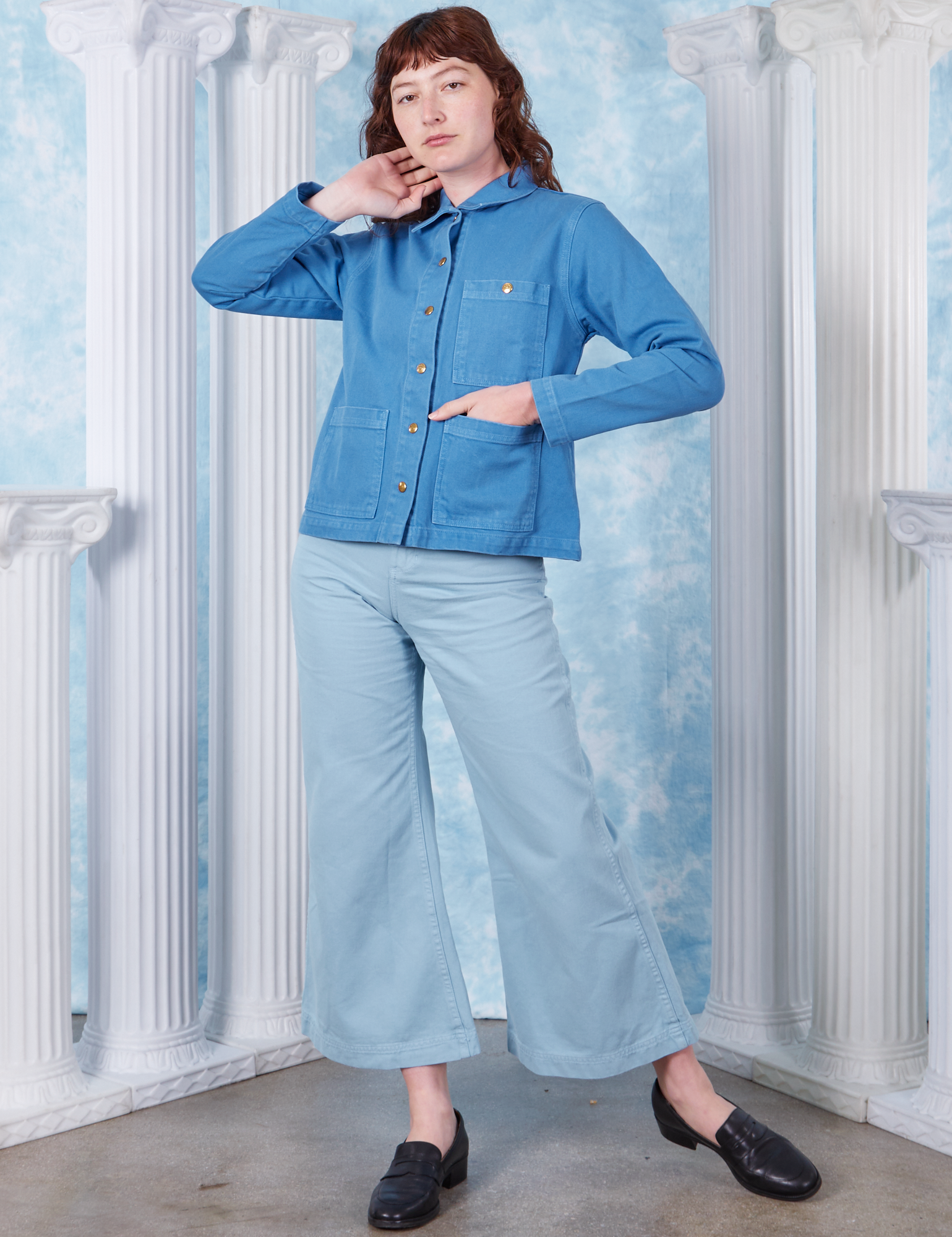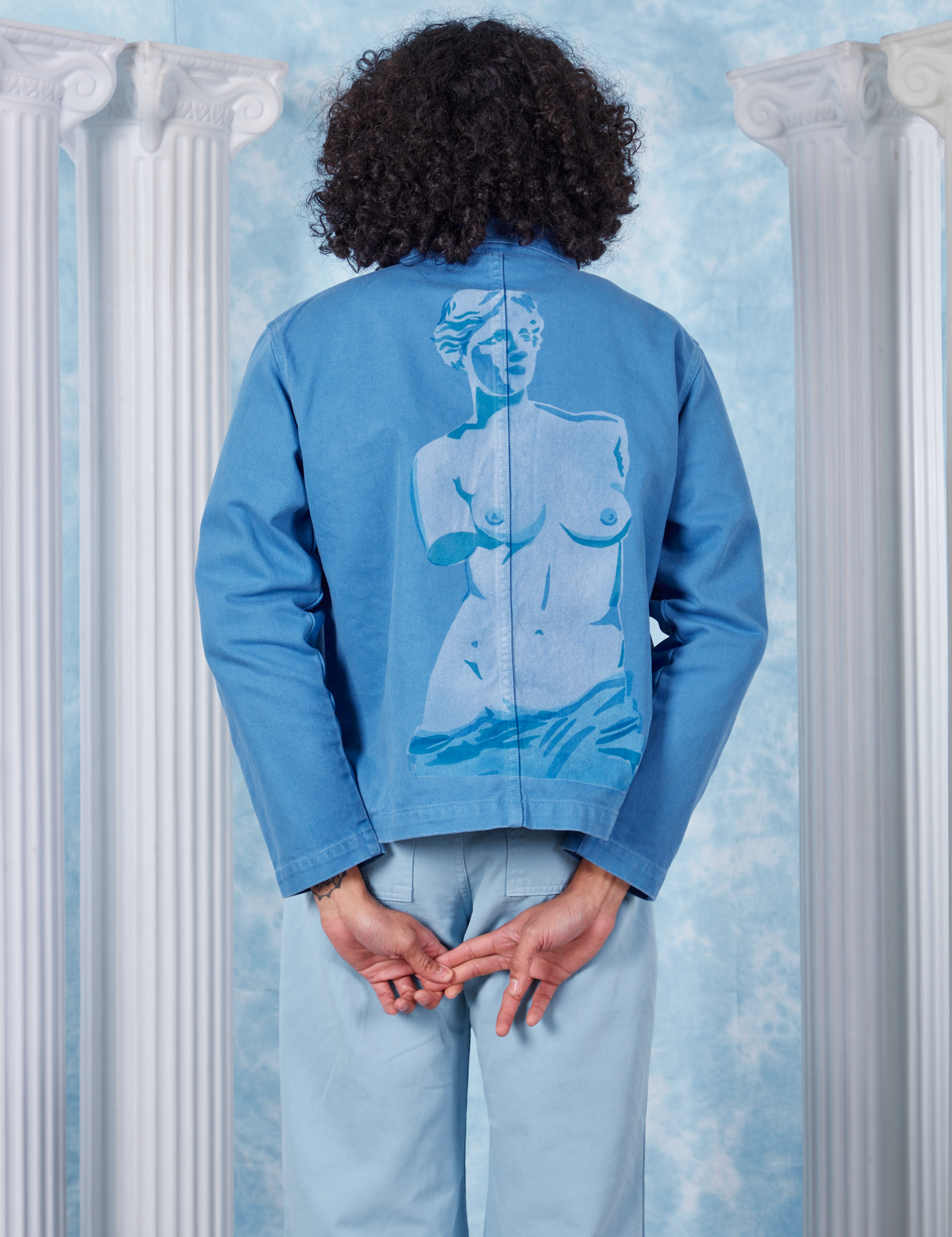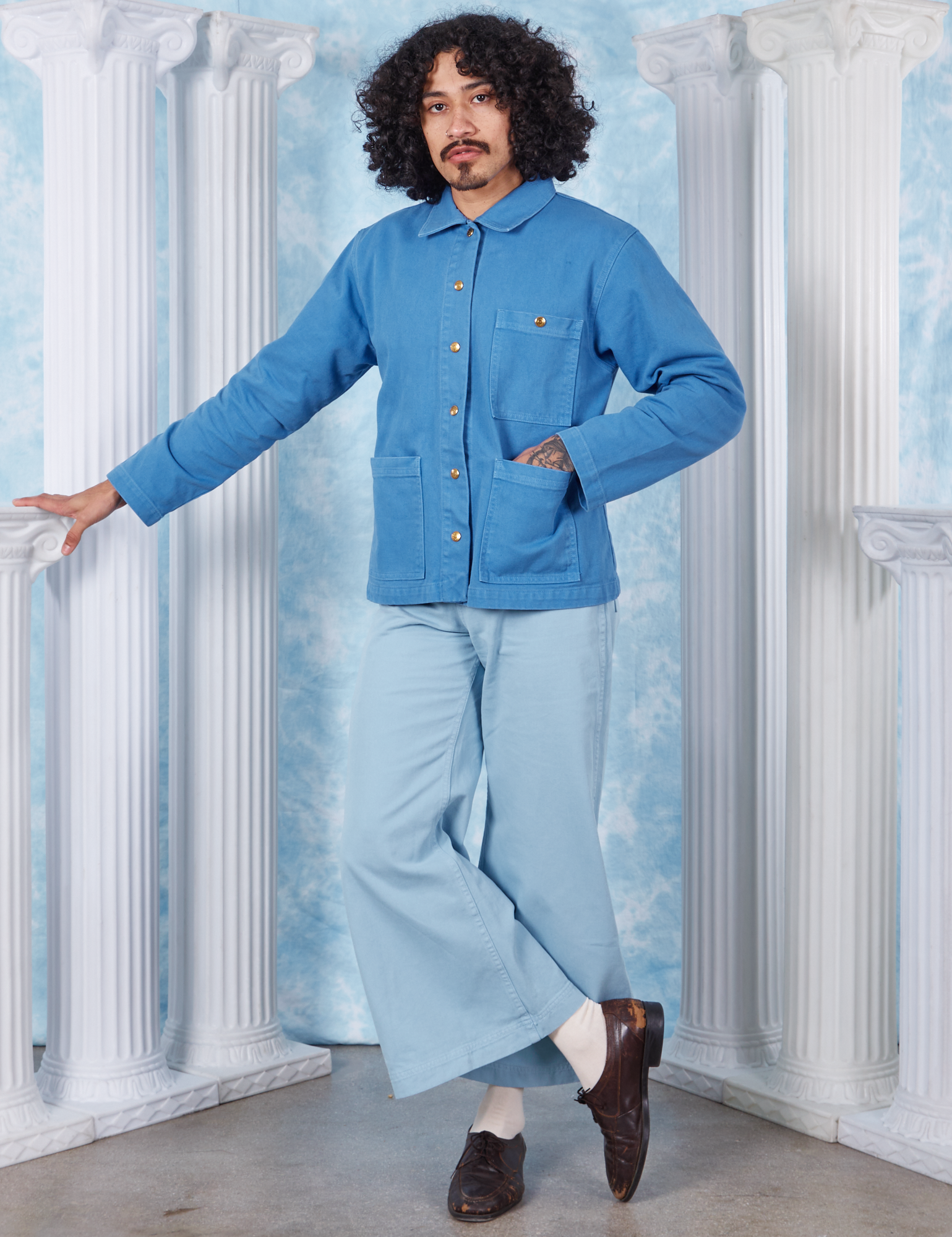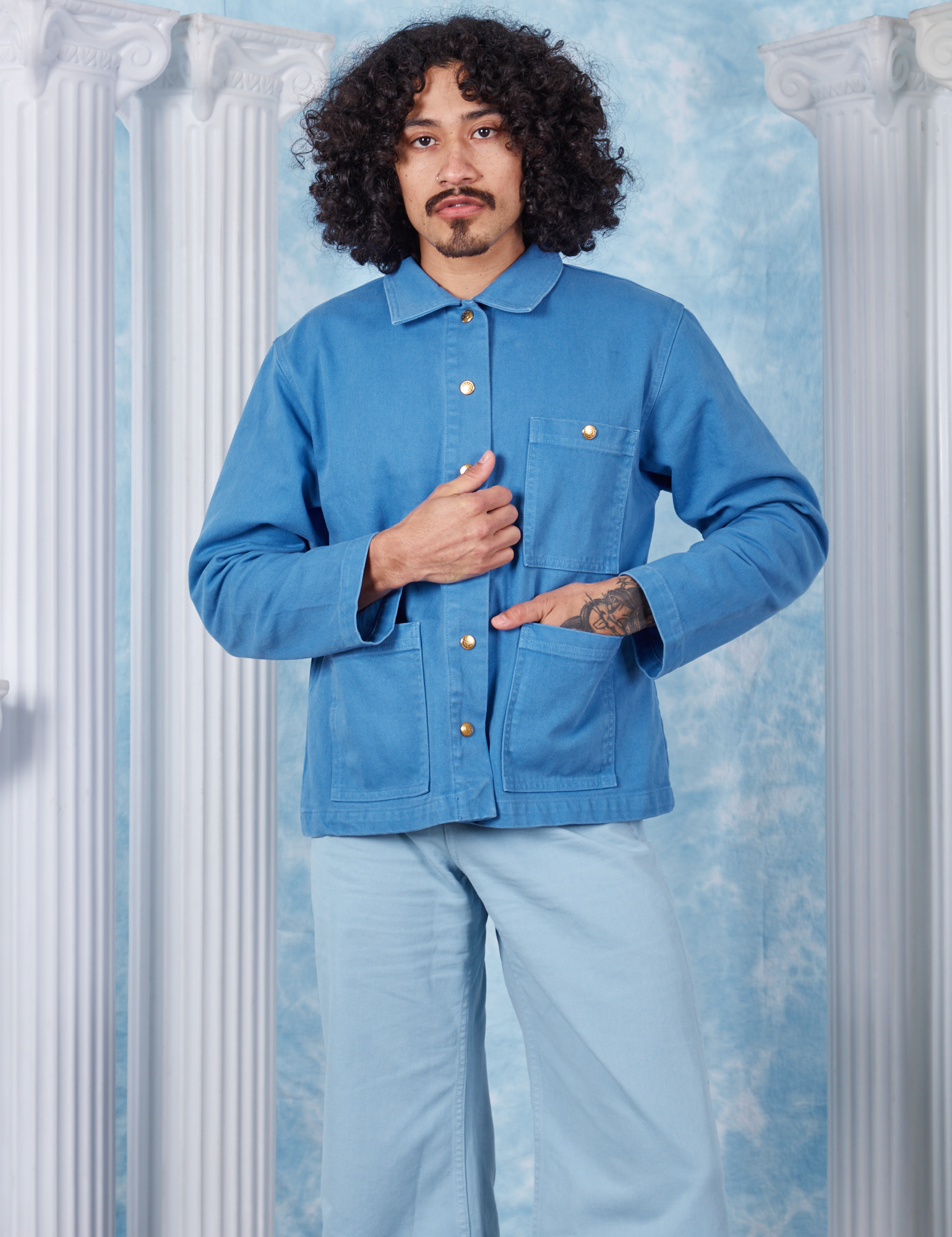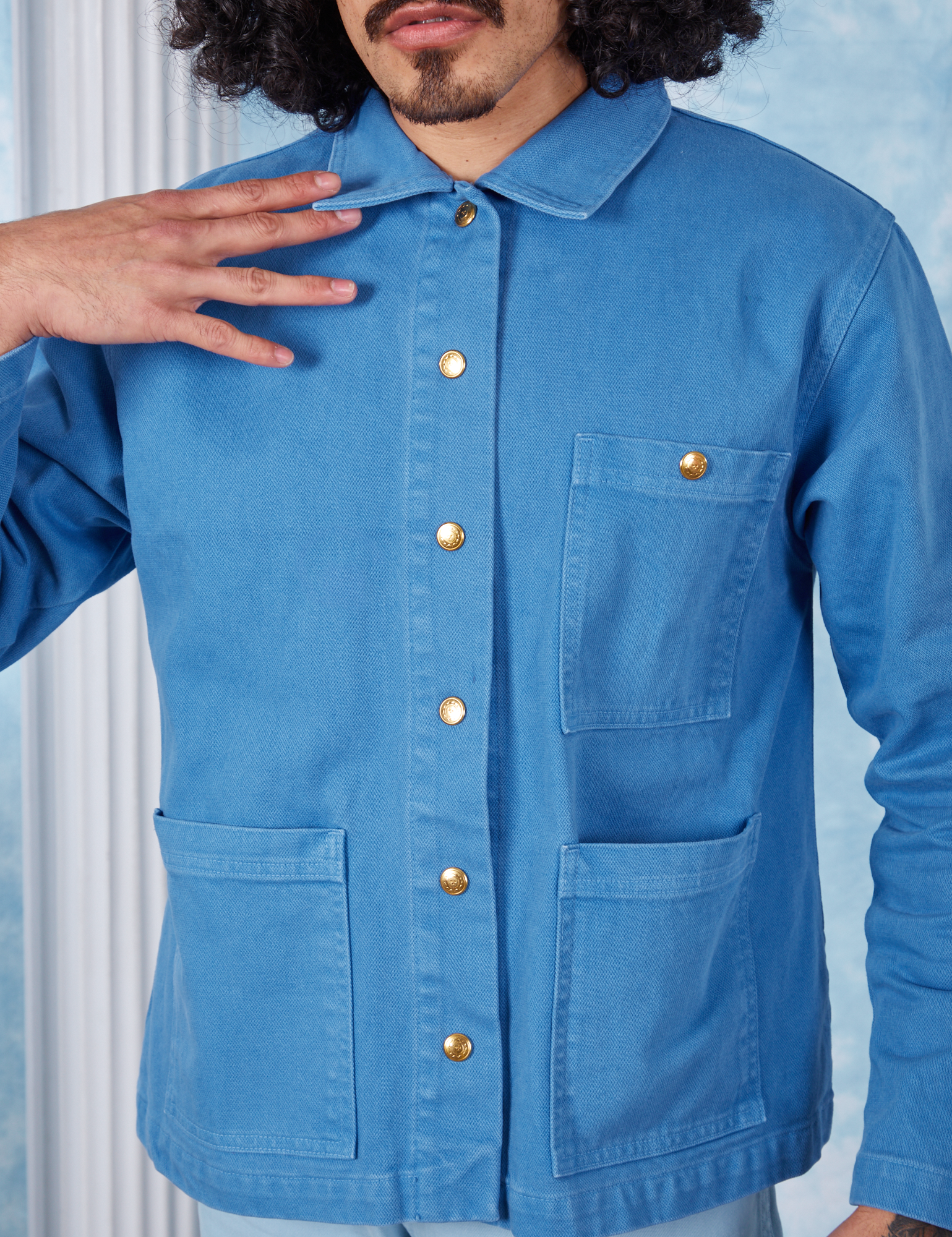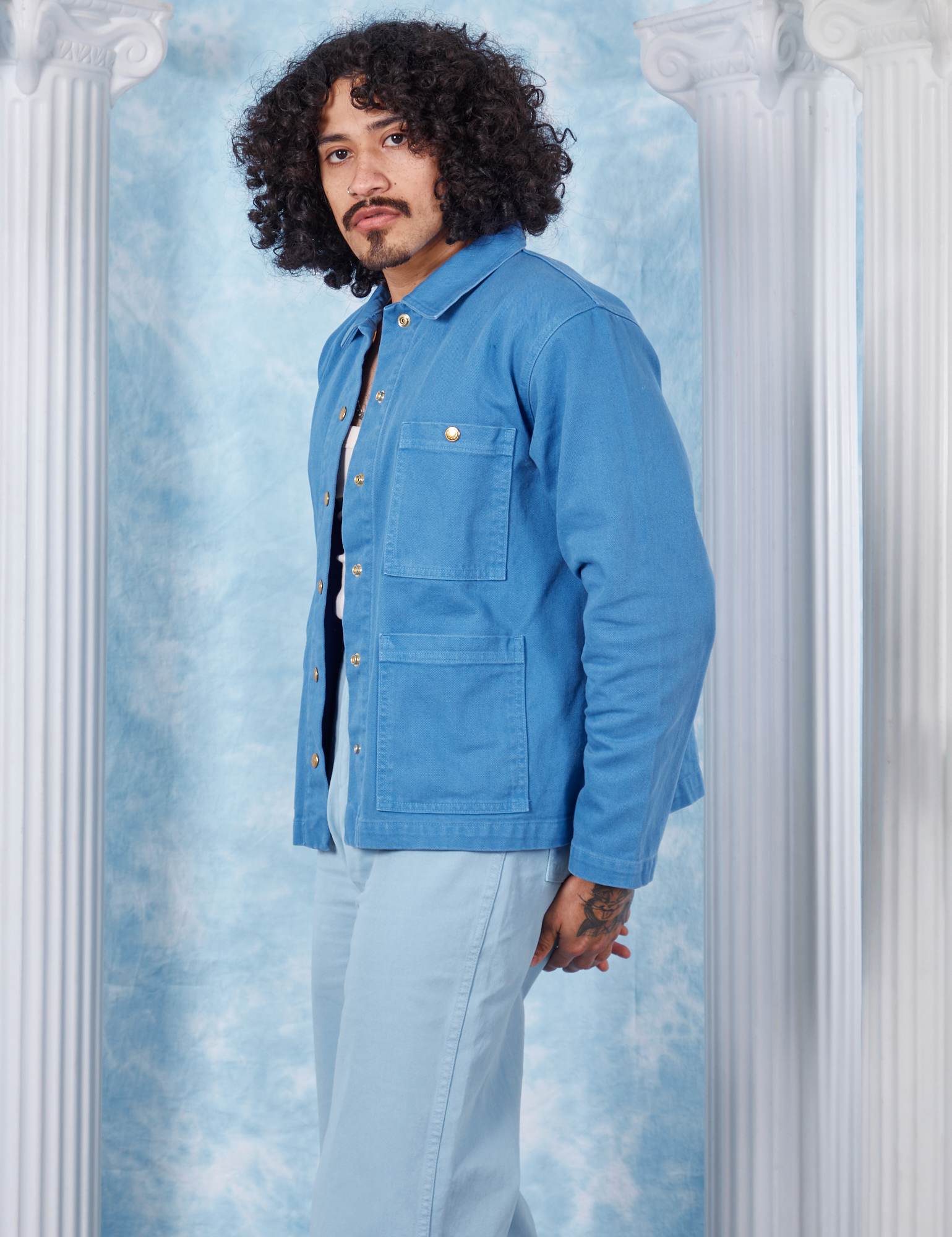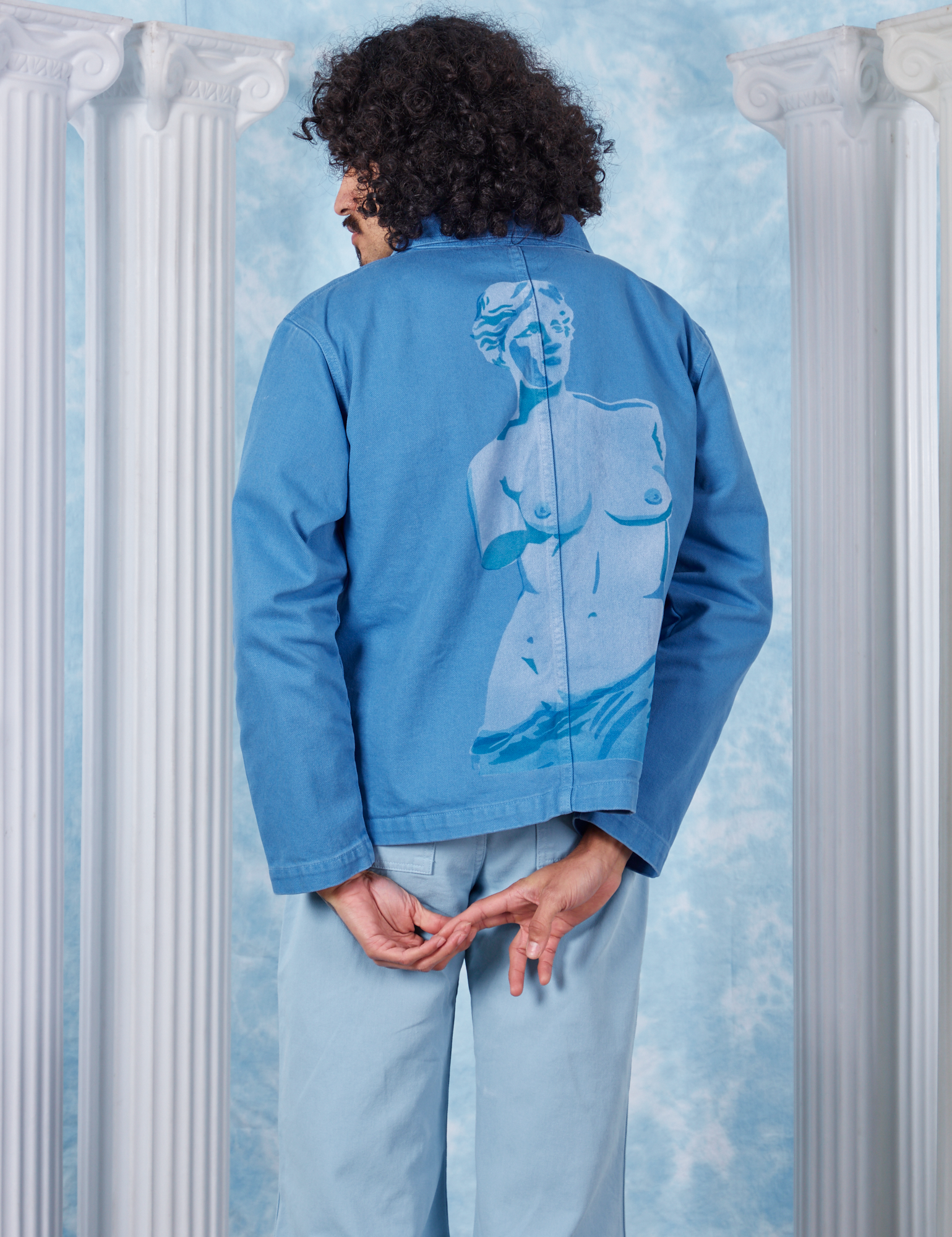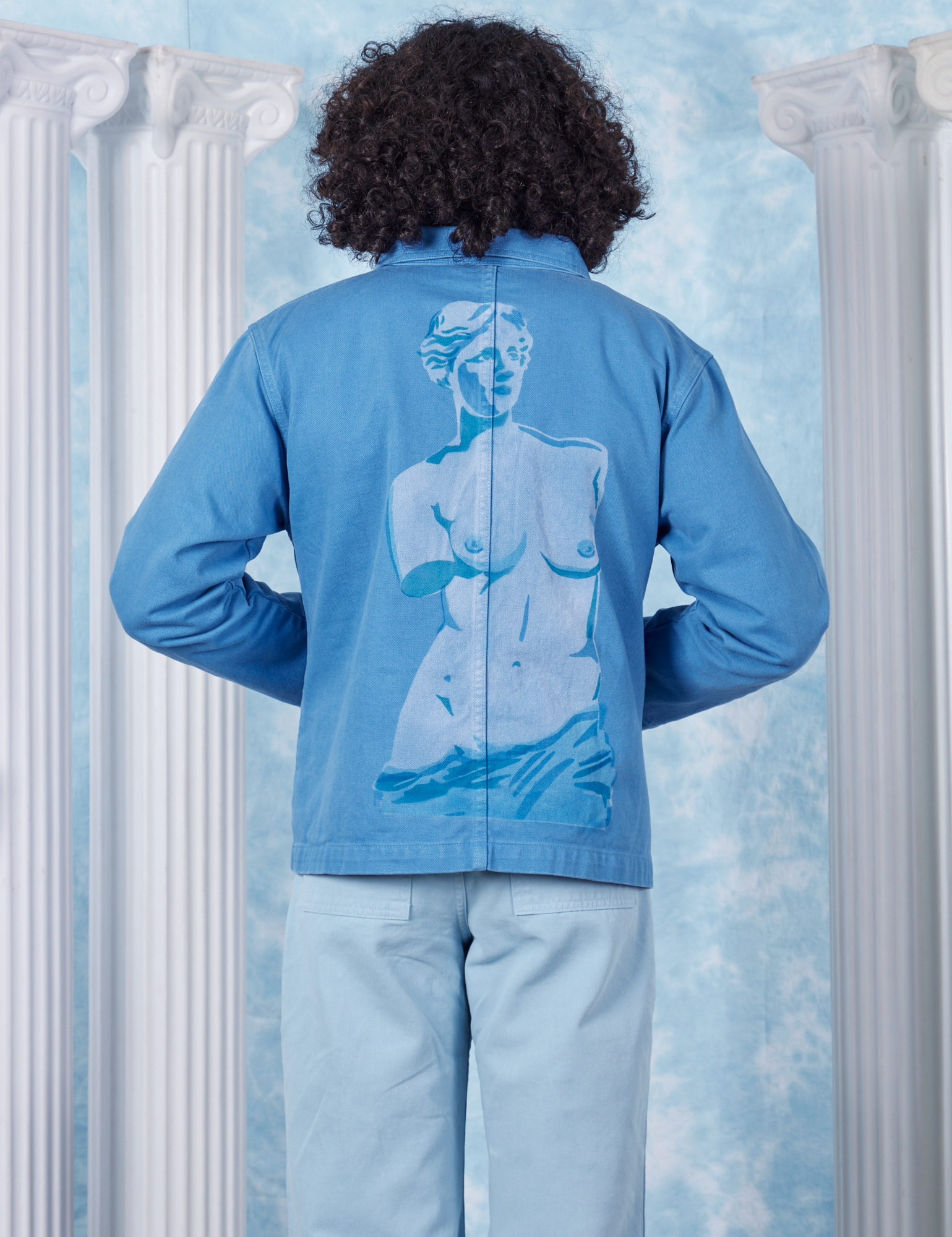 Neoclassical Work Jacket - Blue Venus *FINAL SALE*
LAST CHANCE CLEARANCE! FINAL SALE!

🕊️AIRBRUSH COLLECTION🕊️

To create the art on these one-of-kind pieces, it took 4 different airbrush stencils. Meticulous and very skillful handling in lining up each stencil after the last has been sprayed by hand— these pieces are a work of art.

Unisex sizing. A new staple for your wardrobe inspired by the timeless look of vintage chore coats. A versatile jacket perfect for layering in cooler months or leaving in the car for summer nights. The fit on this is boxy and drapes beautifully when left open. Big patch pockets on front. Made from premium custom developed 14oz 100% cotton denim and garment dyed. Heavy duty stitching. Brass Sun Baby logo snaps. A timeless staple that will year better and better with each wear.

All airbrush pieces are done by hand and each piece, while similar, are totally unique! No two are alike! These processes are completely applied by hand so differences are to be expected.

------------

Please note-- These work jackets are made from a 100% cotton non-stretch denim. Although they are garment dyed and that has softened them a bit, they are still unbroken-in denim and will be stiff to begin with. They will break-in with time and will slowly become softer and more comfortable after each wear.

Designed, cut, sewn, and pre-shrunk in Los Angeles on American milled 14oz denim.  Garment dyed with non-toxic and low impact dyes. Adorned with custom brass snaps made in America.

Unisex Sizing
American Milled 100% Cotton 14.5oz Denim
Preshrunk
Non-stretch
Large Front Patch Pockets
Custom Sun Baby Brass Snaps
Airbrushed by hand
Limited Edition
You're likely the same size or one size larger as you are in most of our tops. We highly, highly recommend going with your typical BBP size in tops-- sizing down runs the risk of a tight and restrictive garment due to the nature of the fabric. They will loosen and break in with time and wear!

Tiara is 5'4" and wearing XS
Catie is 5'11" and wearing 4XL
Alex is 5'8" and wearing P
Jesse is 5'8" and wearing S

Work Jacket Size Chart