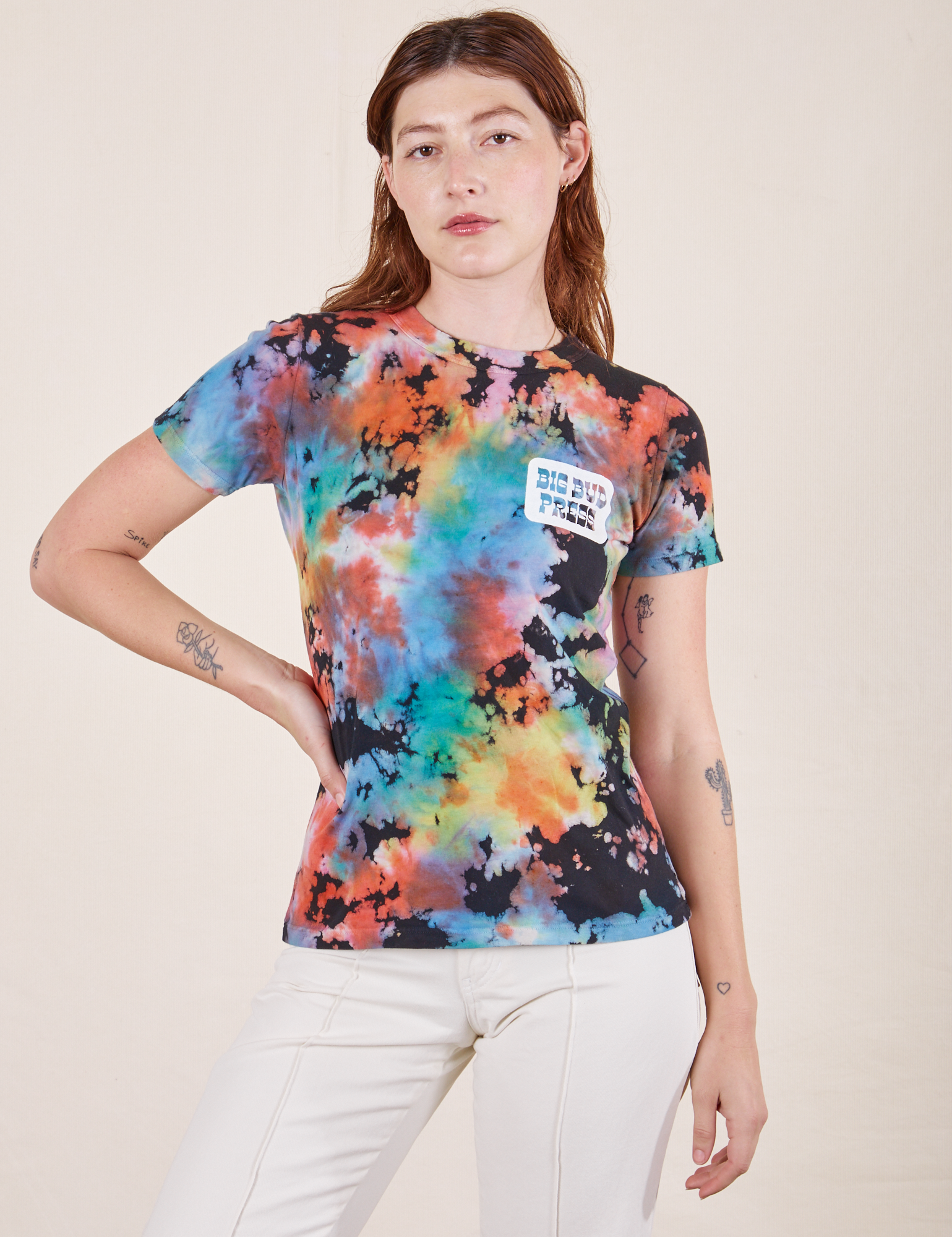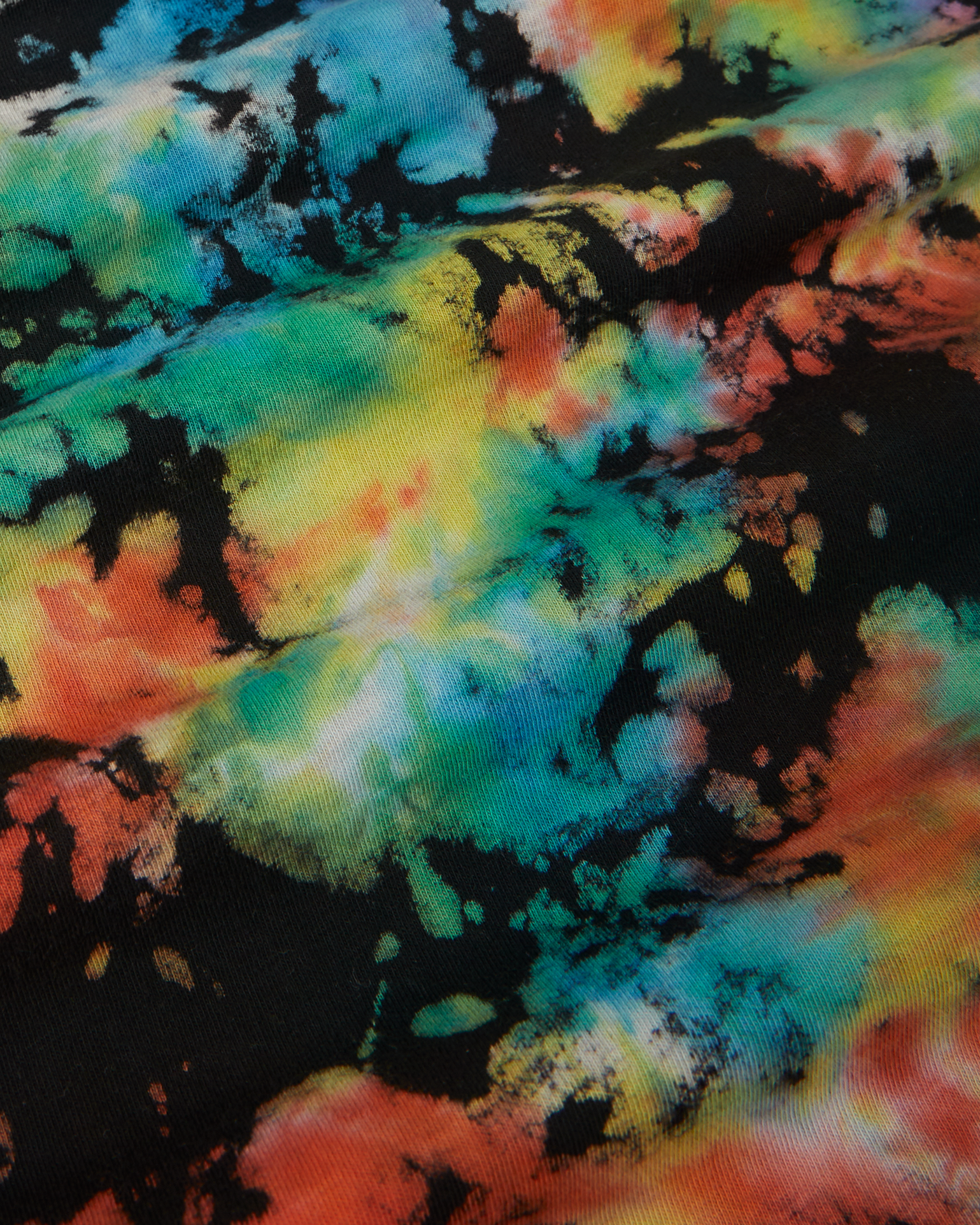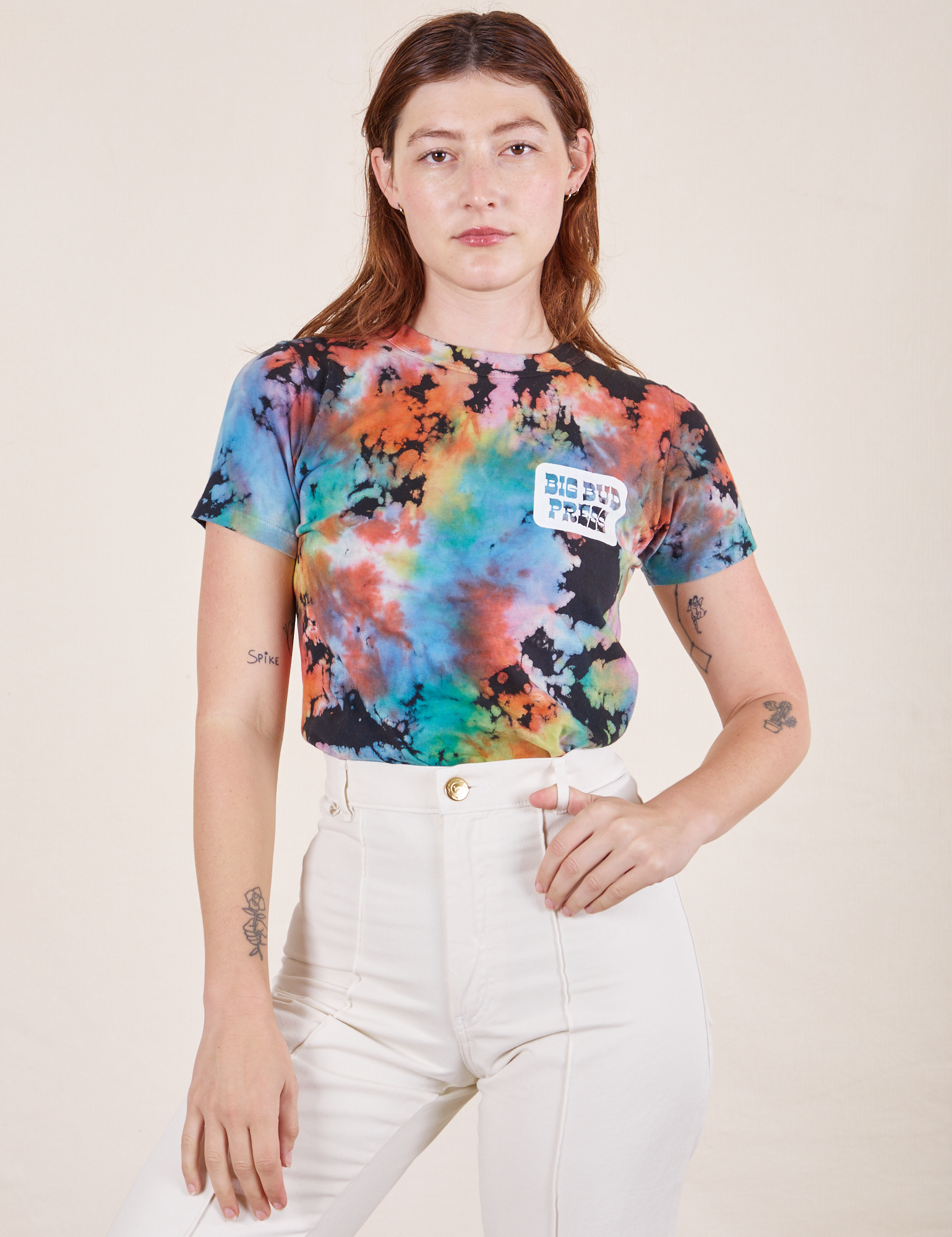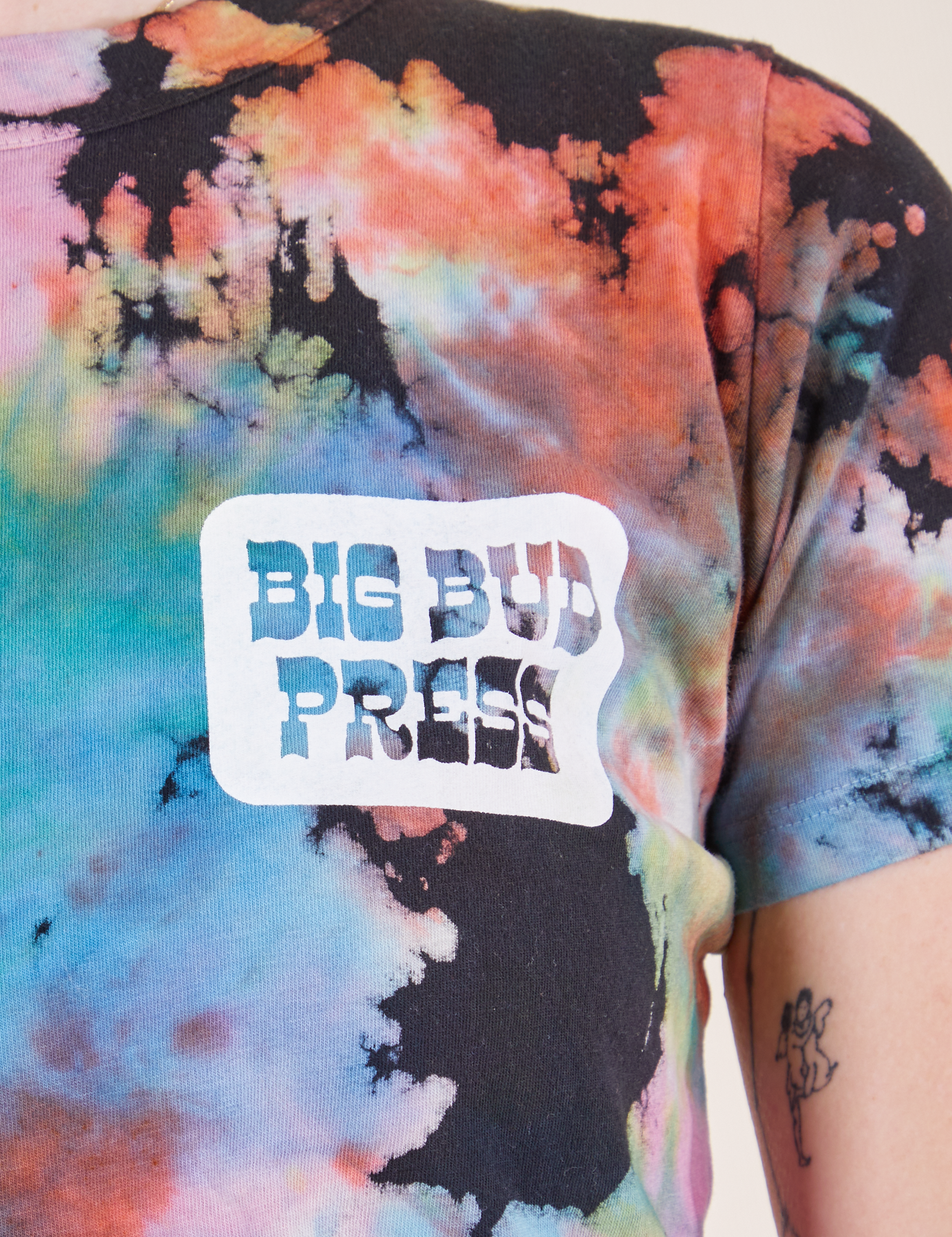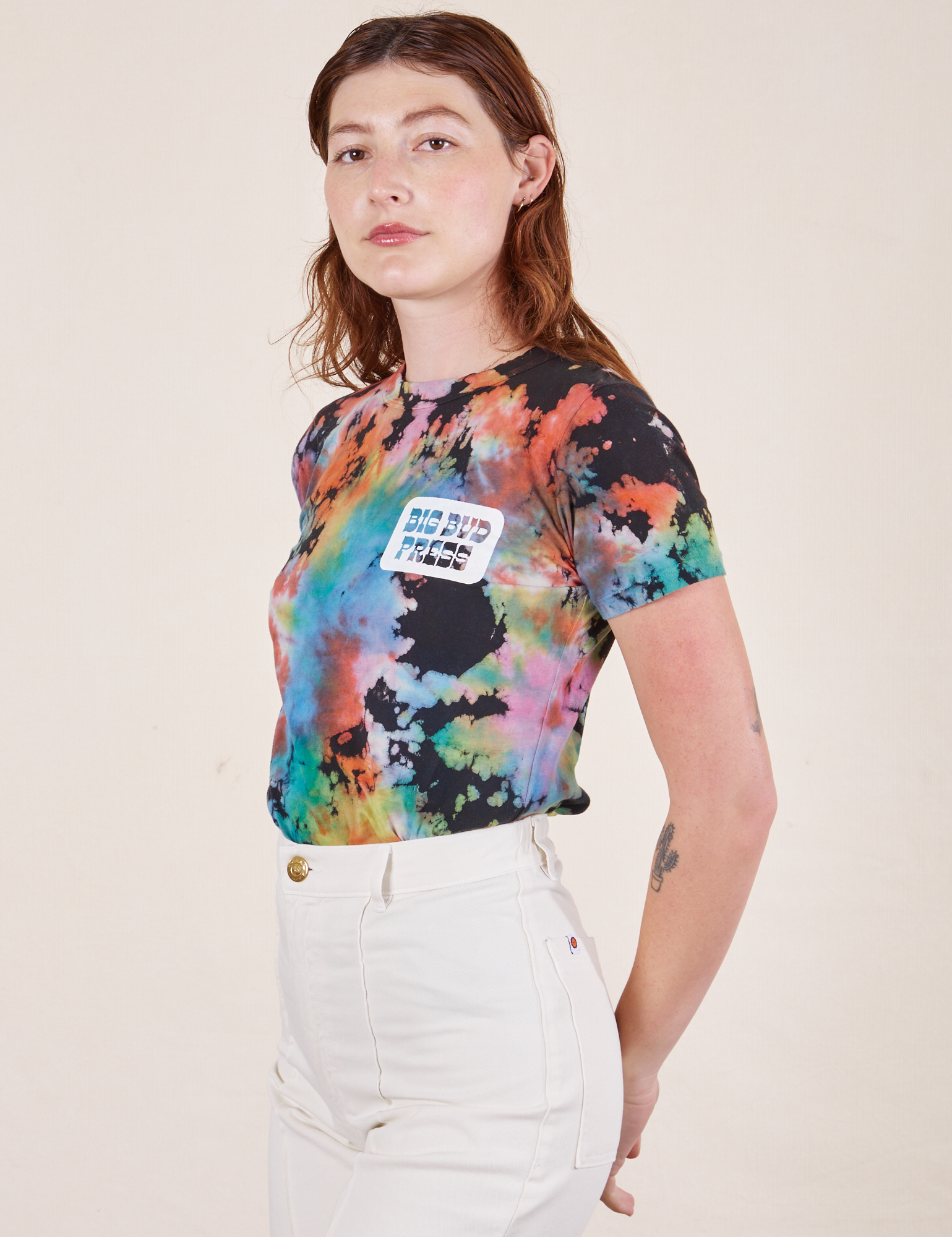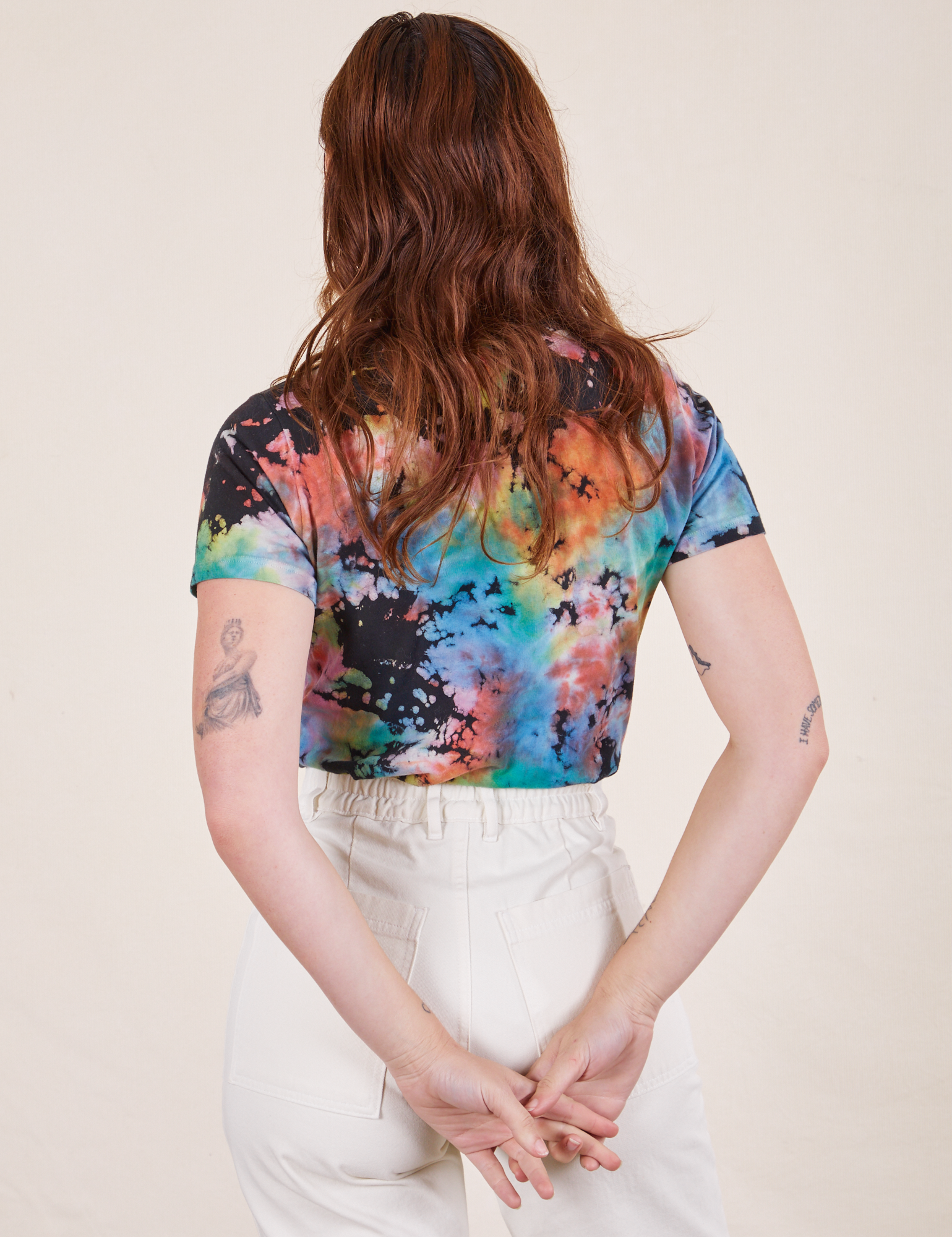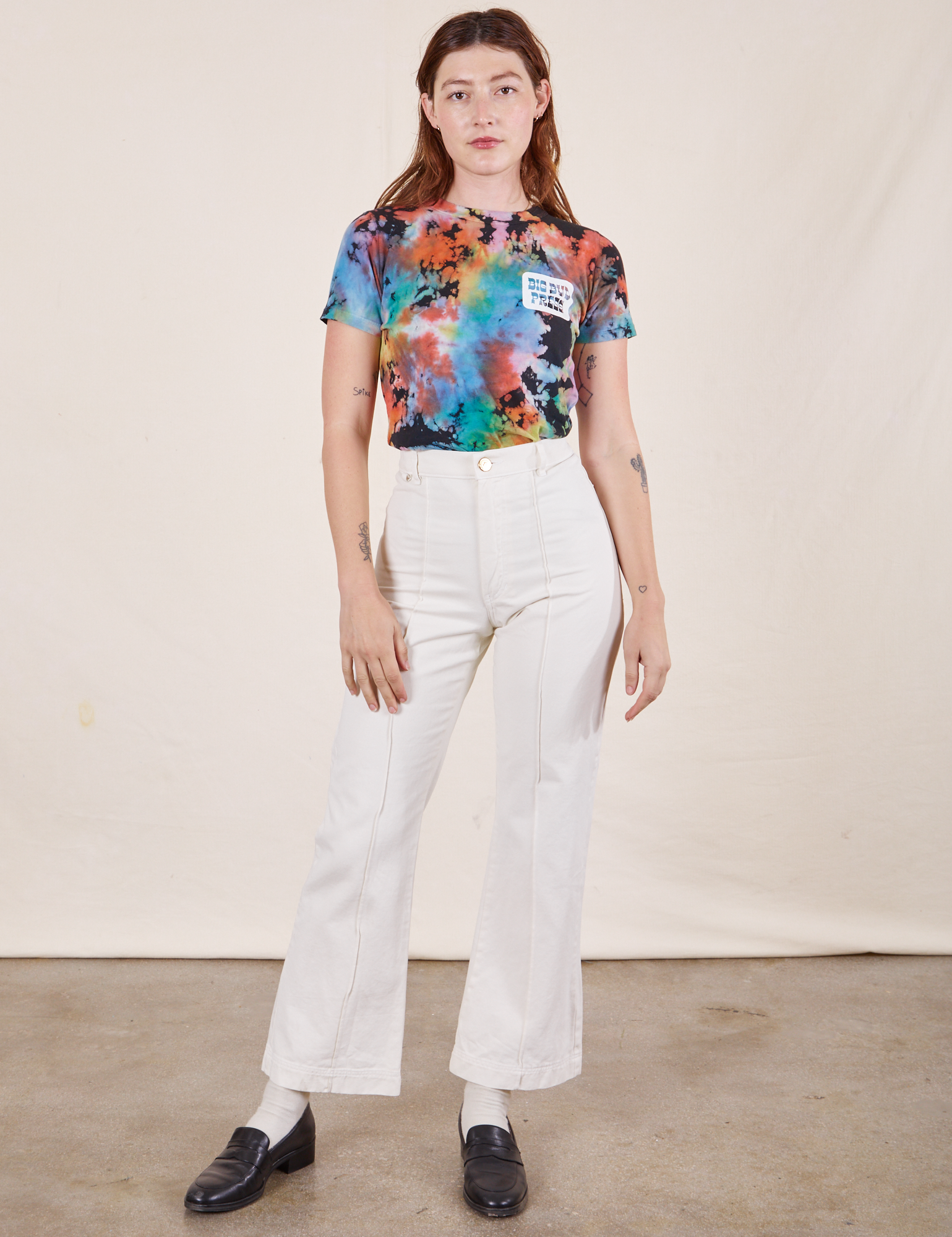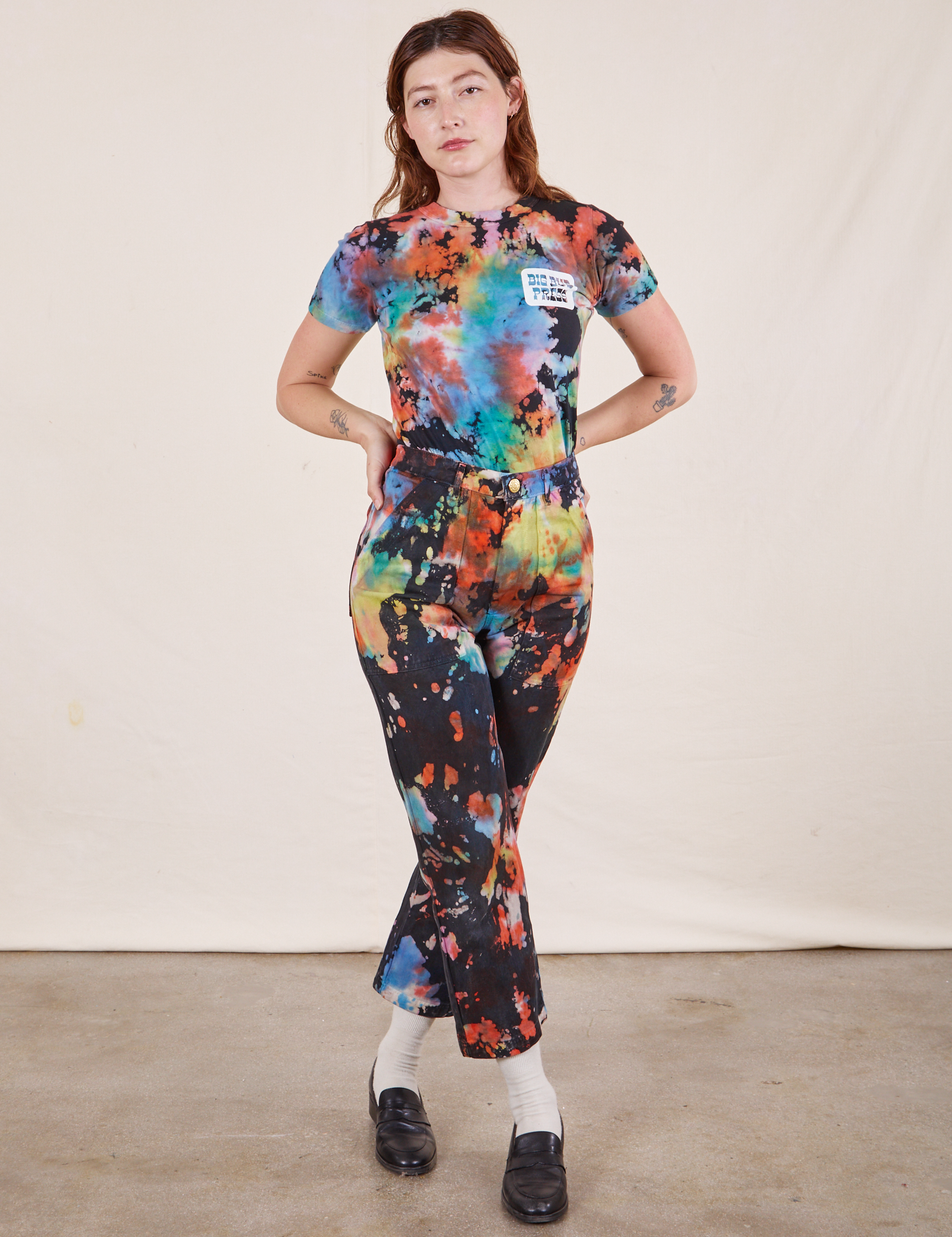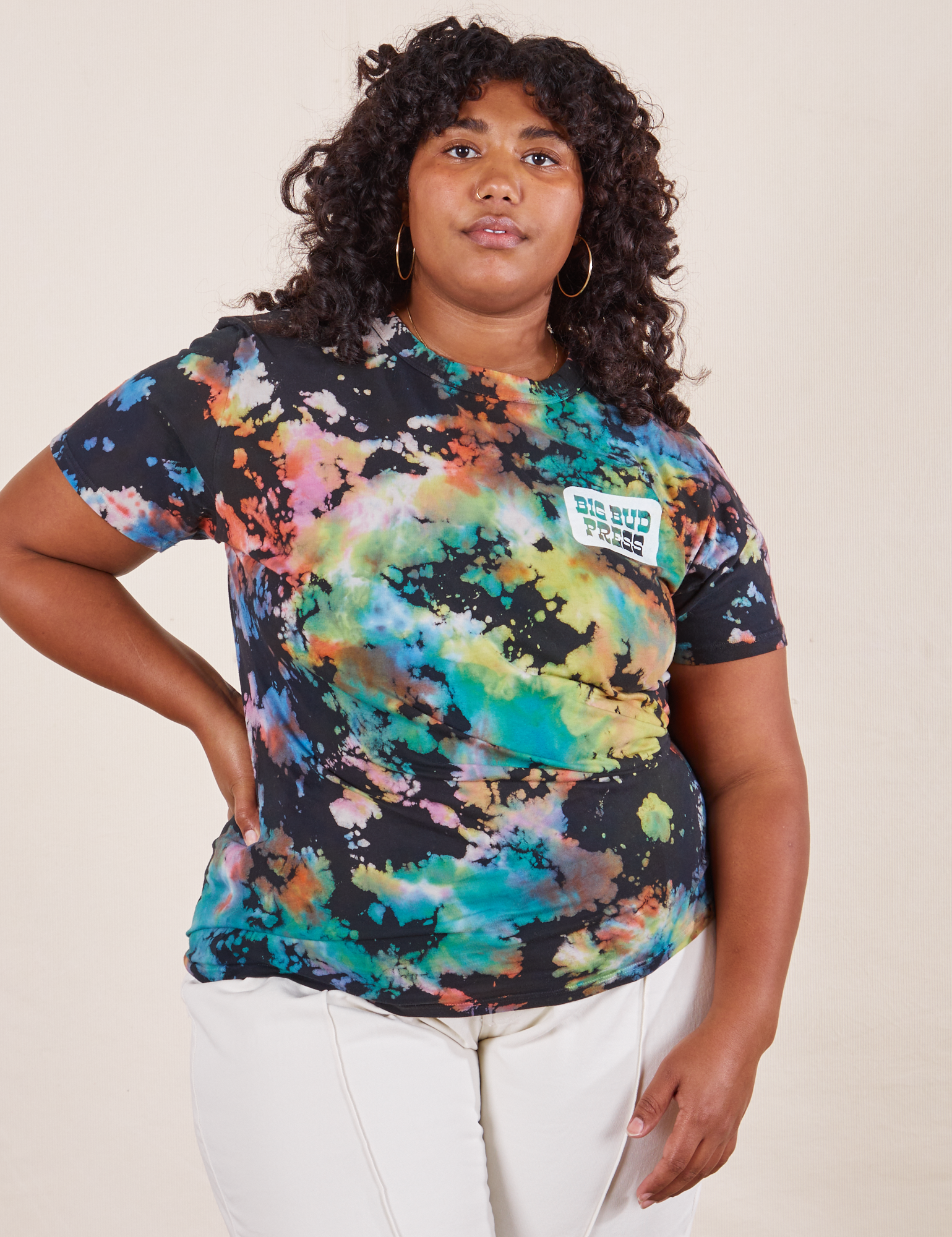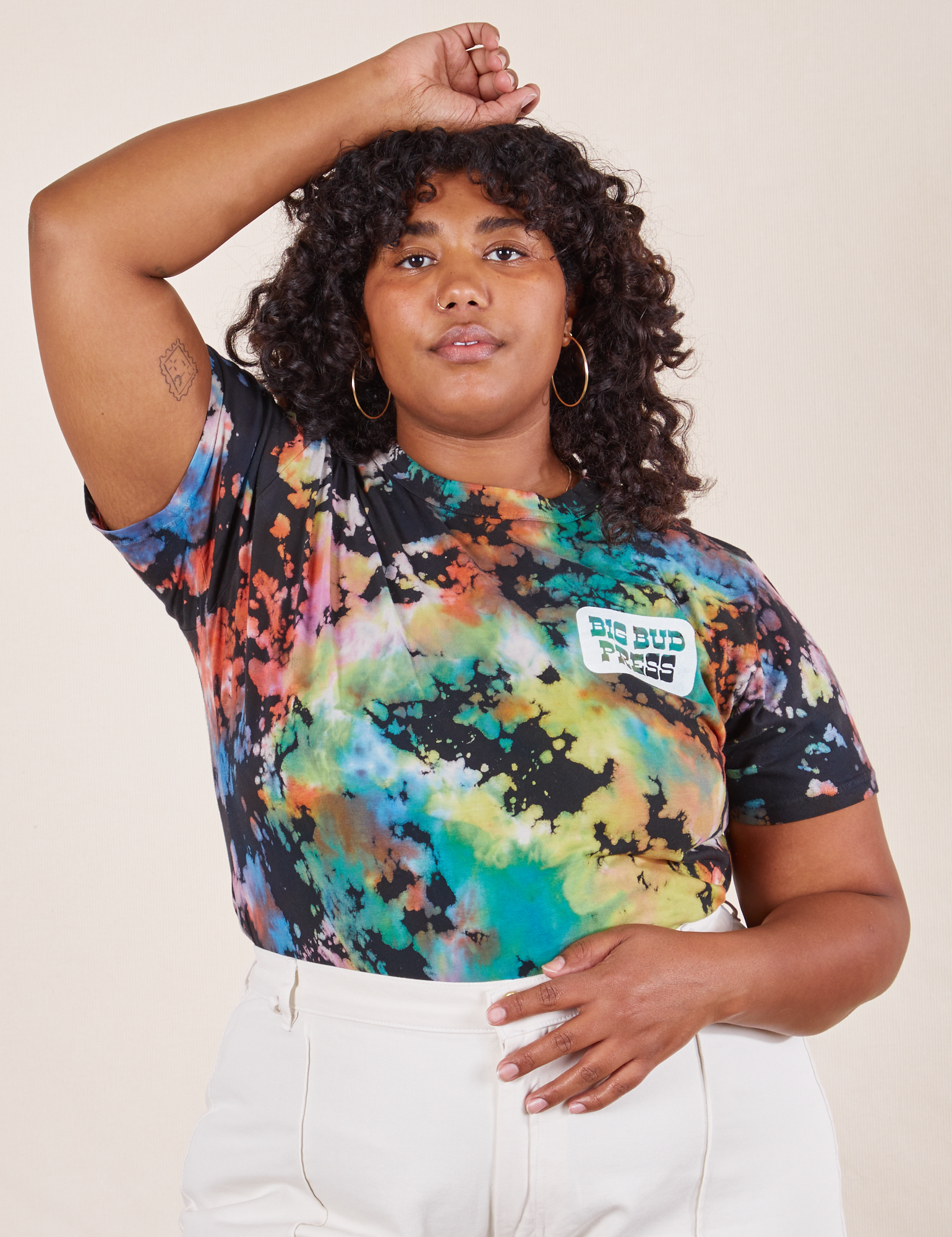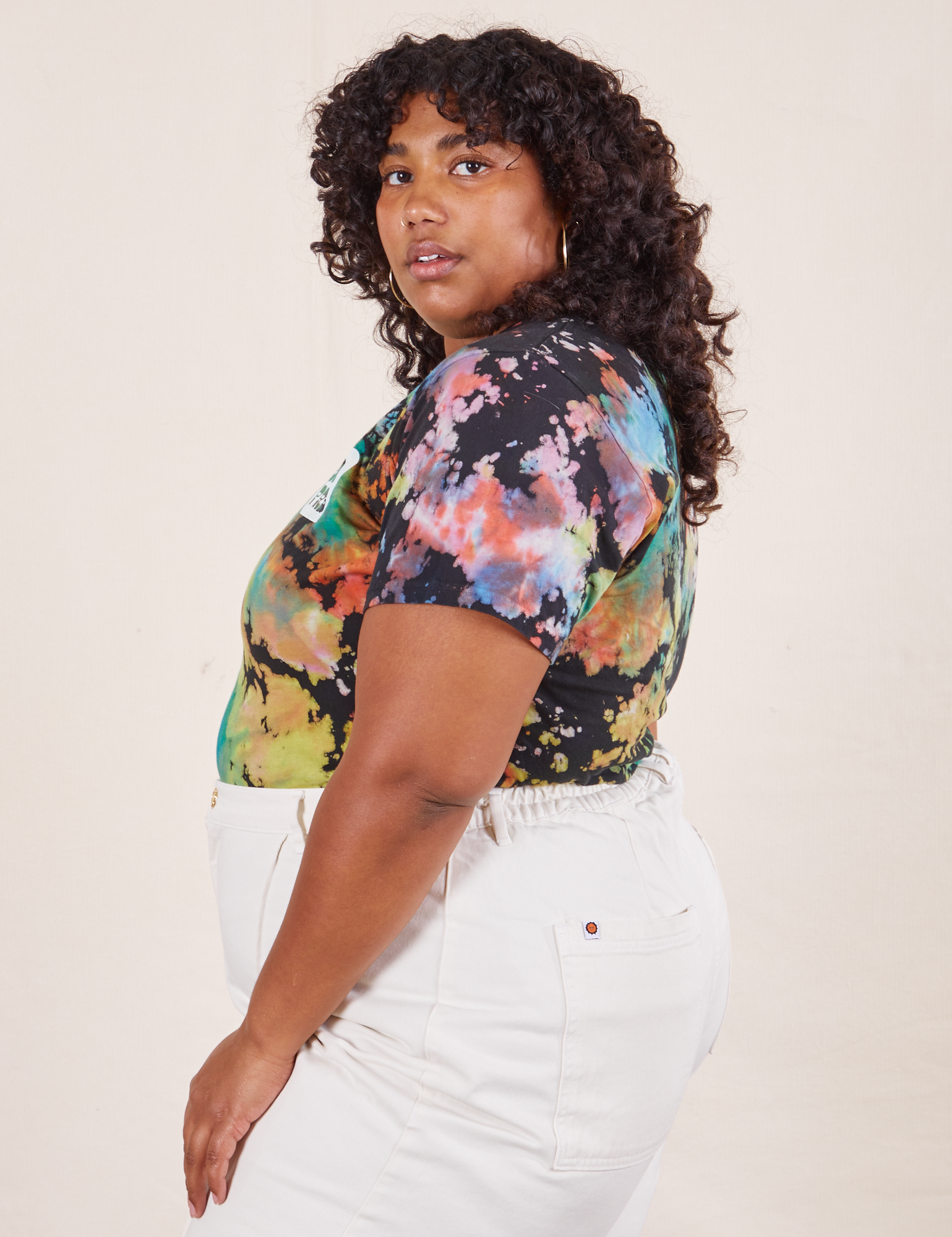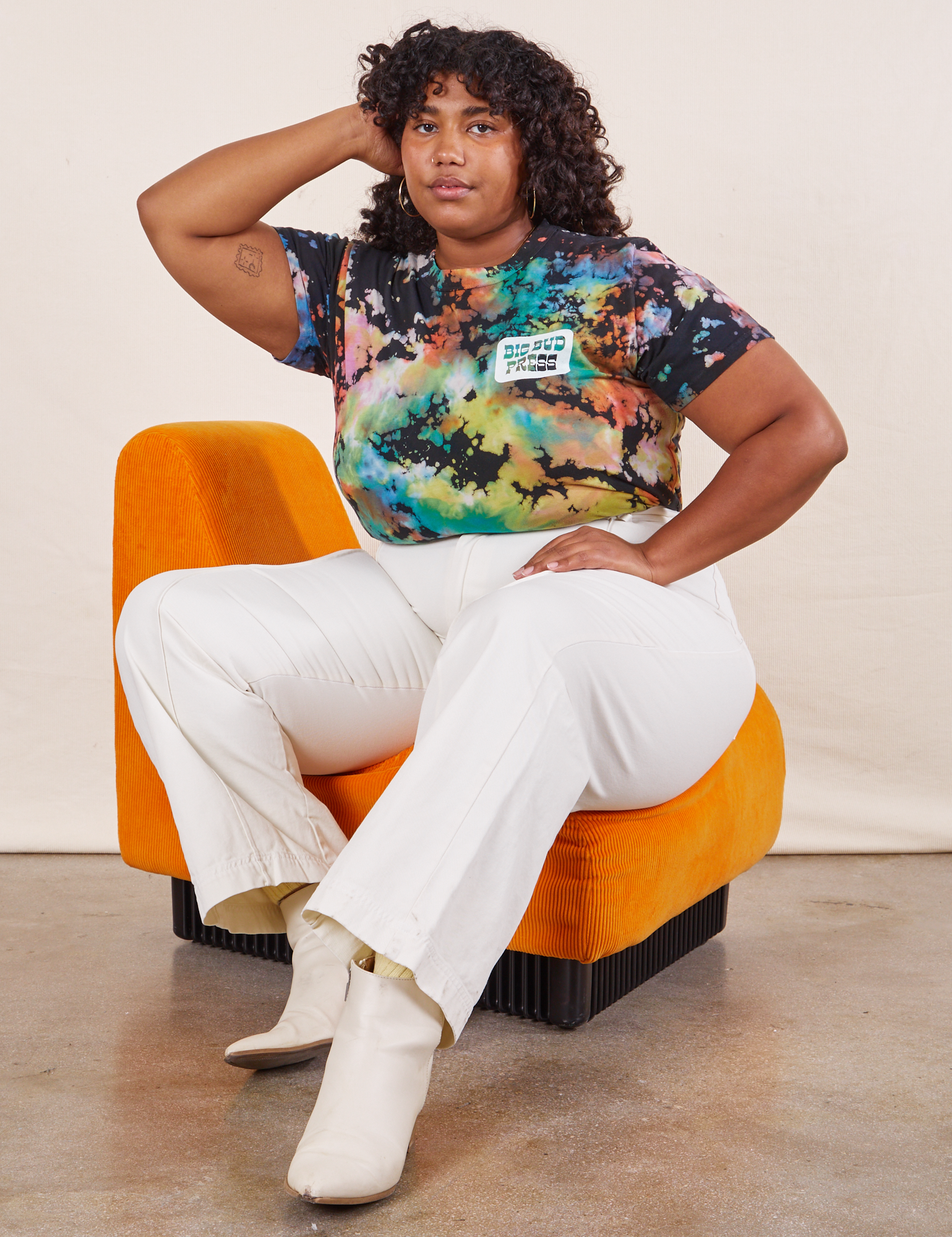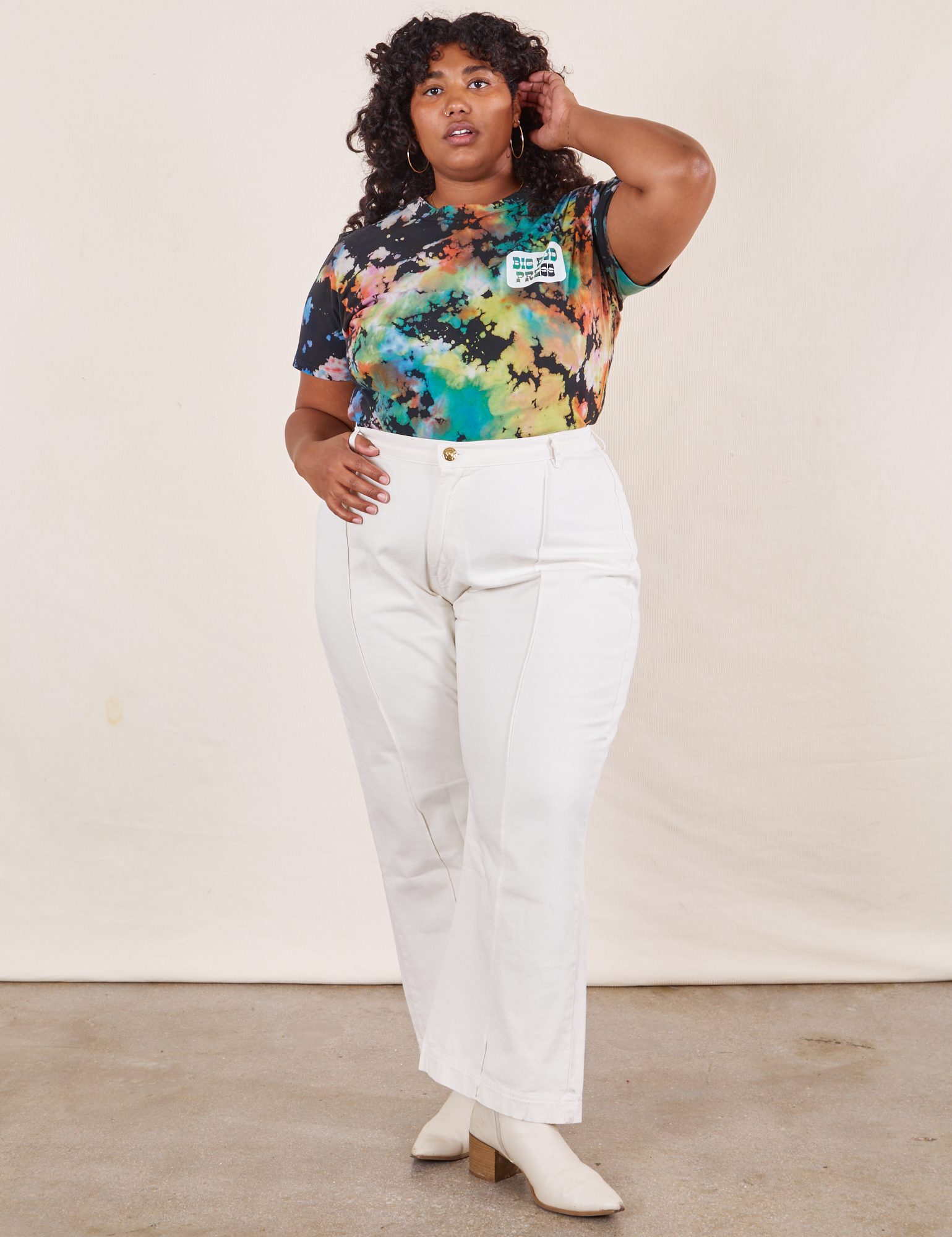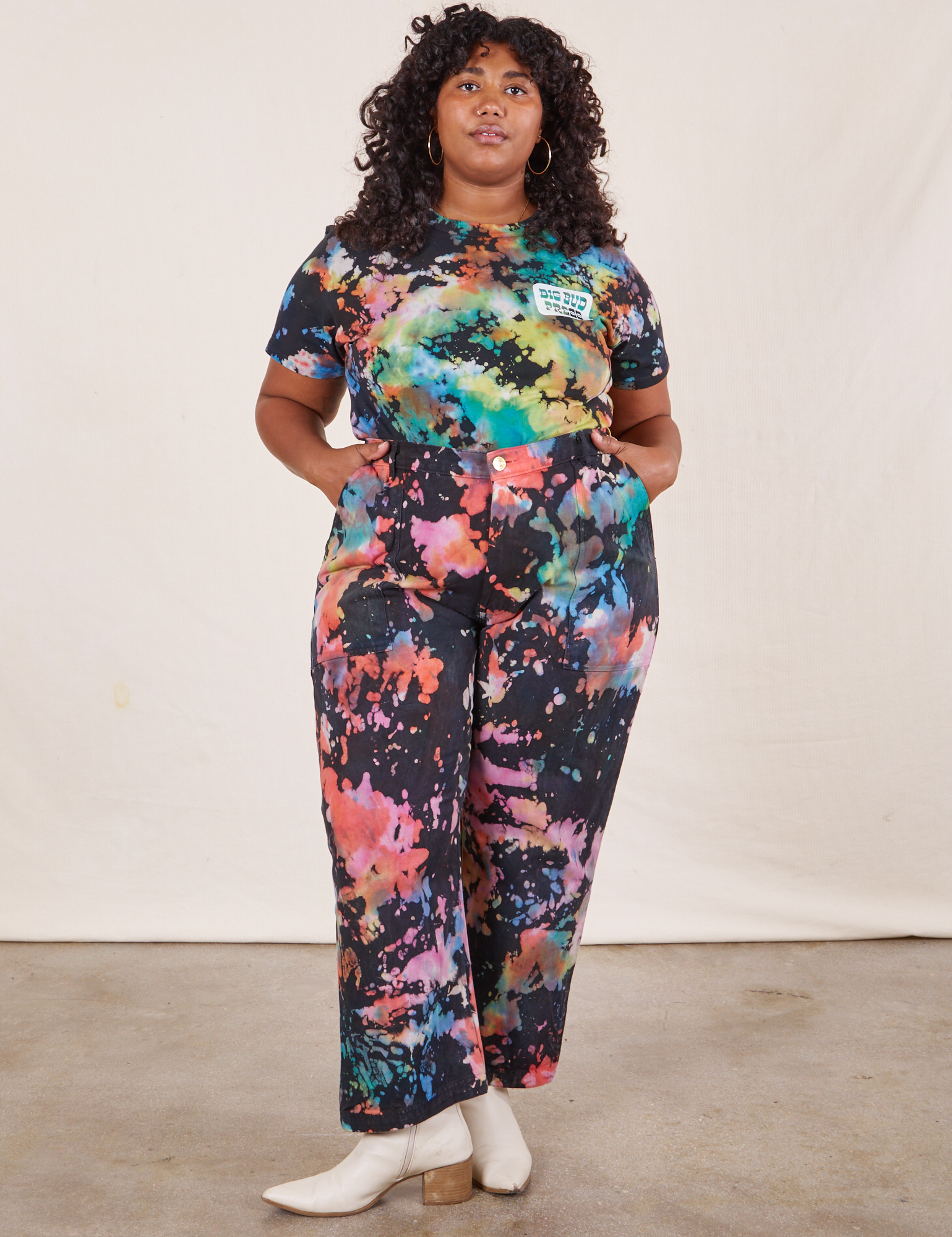 Our classic tee body. 1970s inspired fit and details. Our signature Magic Waters dye. Vintage broken-in feel. Made with our infamously soft California-made 100% cotton combed jersey. Tie dyed by hand in Los Angeles. 

Please note-- all tie dyes are done by hand and each piece, while similar, are totally unique! No two are alike! You could get one that's nearly identical to the one in the photo, or one that has more or less of each dye color, etc! It's all handmade and part of the excitement of tie dye is that each piece is one-of-a-kind!

-----

Designed, knit, cut, sewn, and tie-dyed by hand in Los Angeles with locally made fabrics. Dyed using non-toxic and low impact dyes.

100% Cotton Jersey
1" Vintage Inspired Binding Rib Neck
Super Soft
Broken-in Feel 
Big Bud Press Logo
Tie Dyed By Hand
Soft Water-based Screenprinting Inks
Preshrunk
Please refer to our size chart below for sizing information and feel free to email with any sizing questions!

Alex is 5'8" and wearing P
Morgan is 5'5" and wearing XL

Classic Tee Size Chart