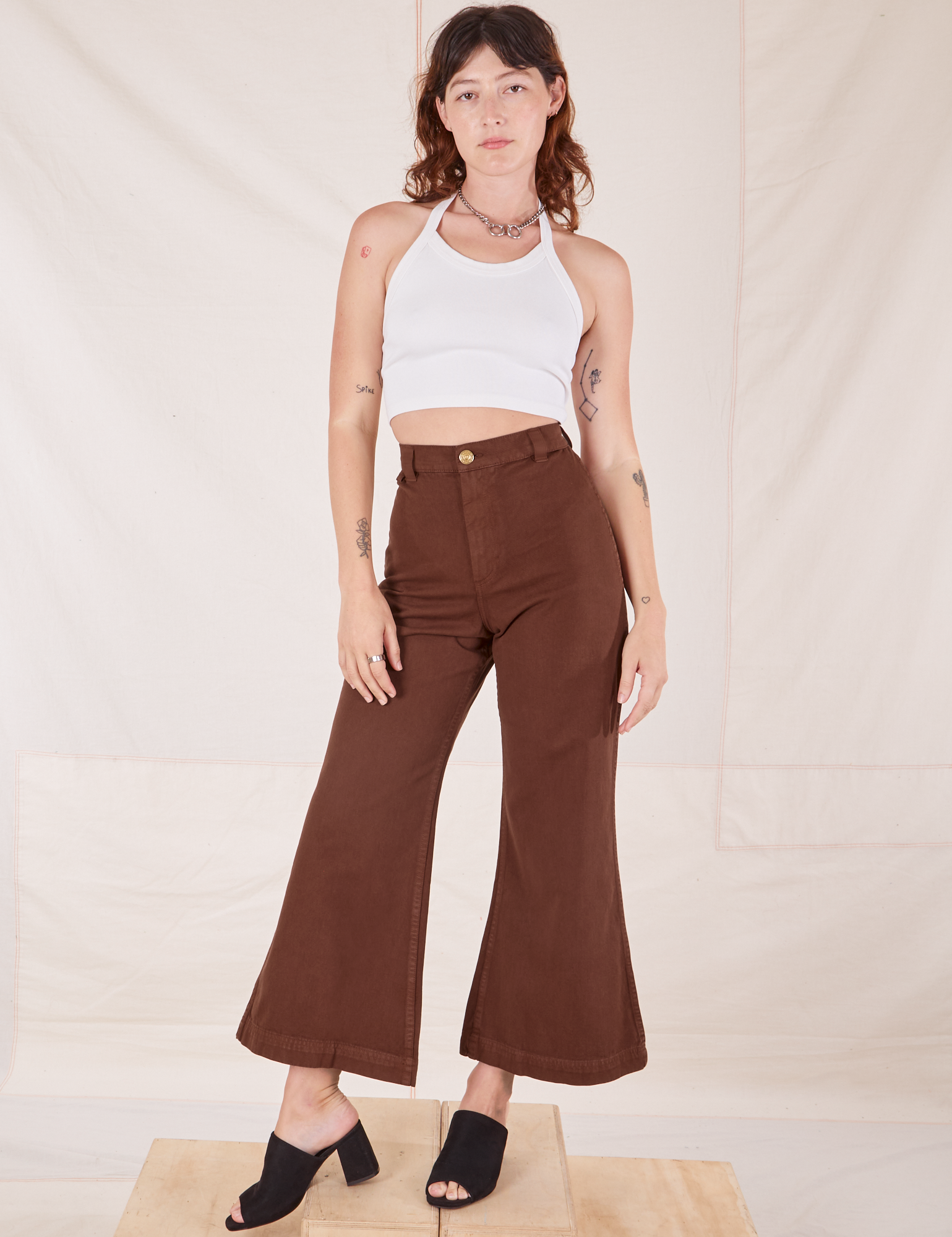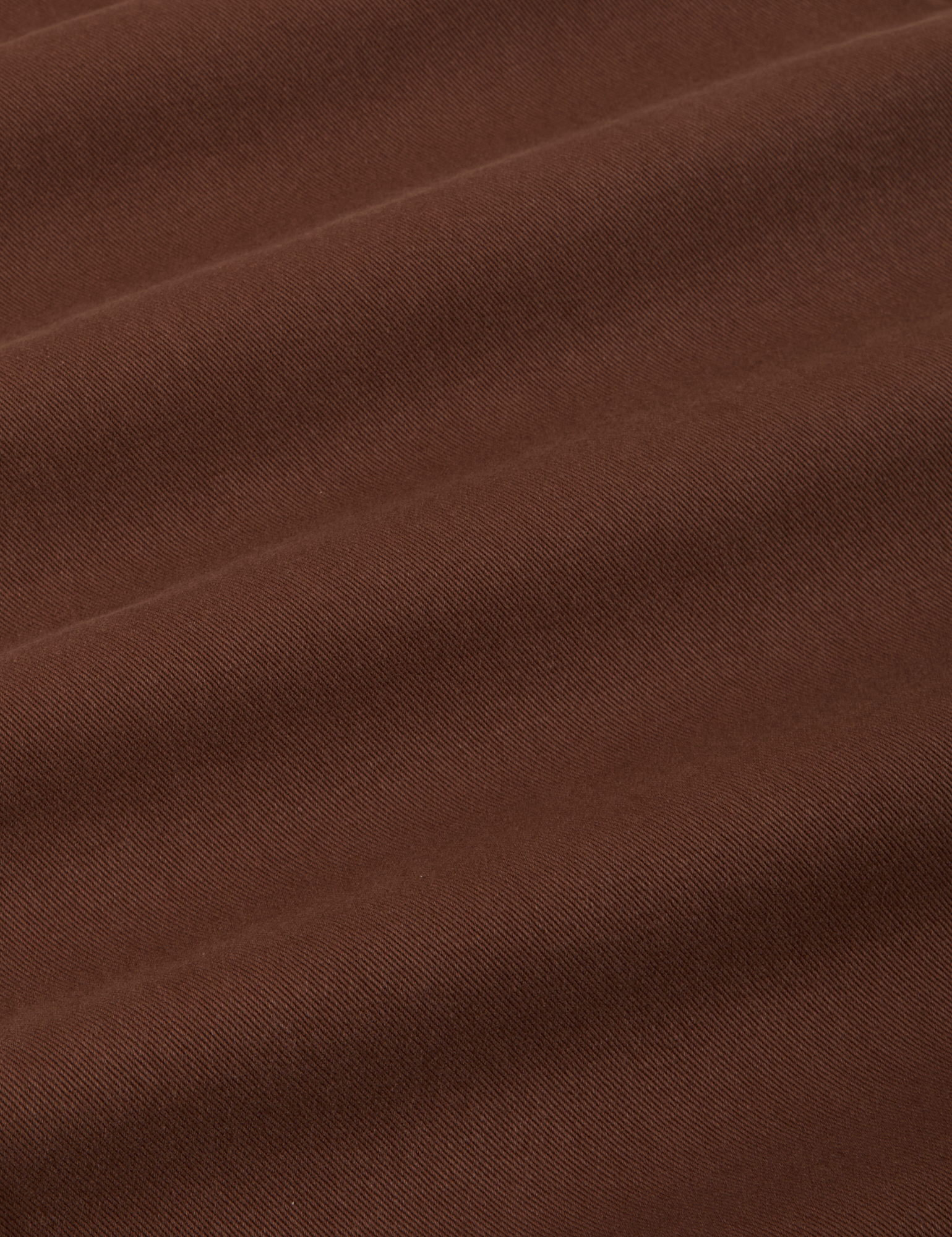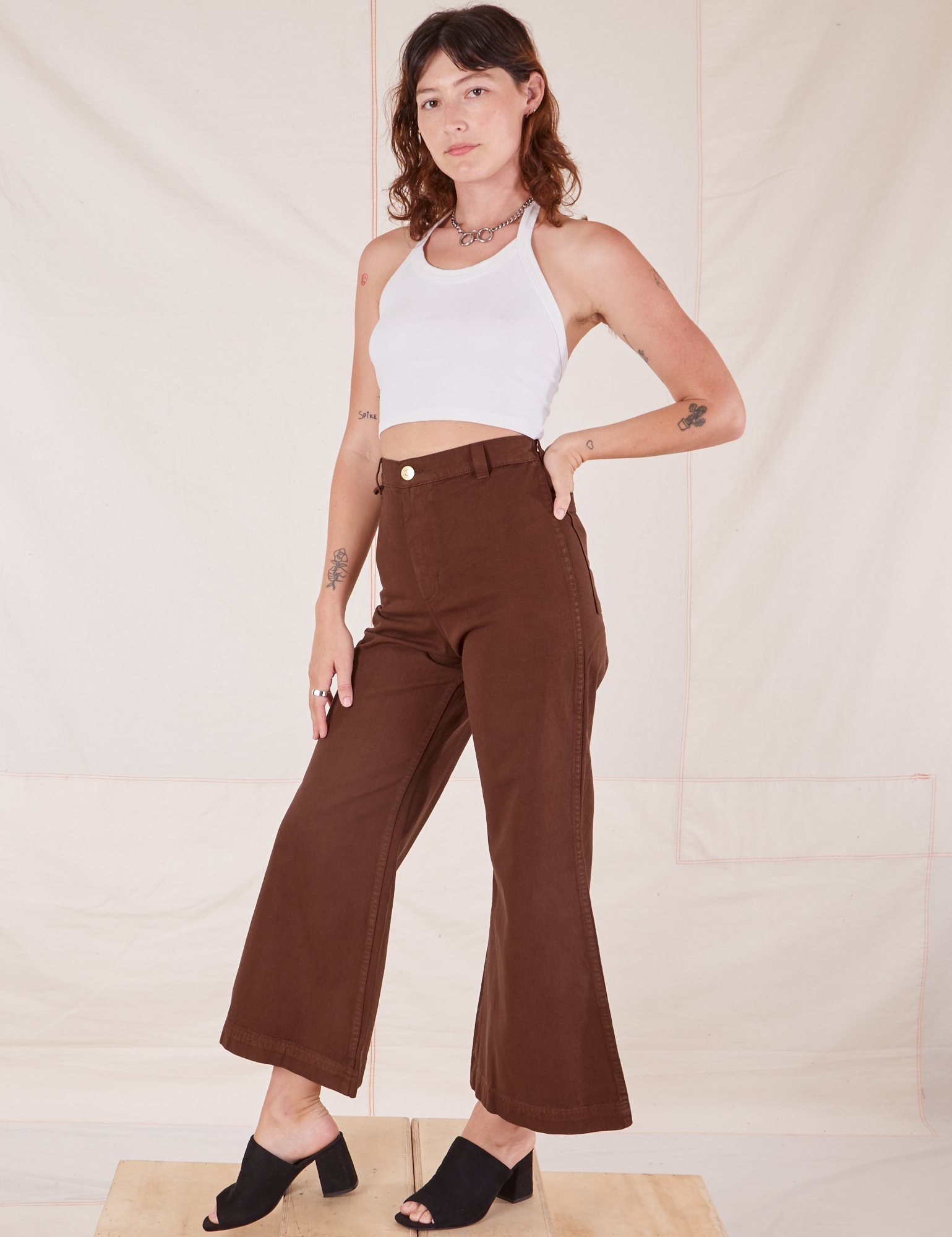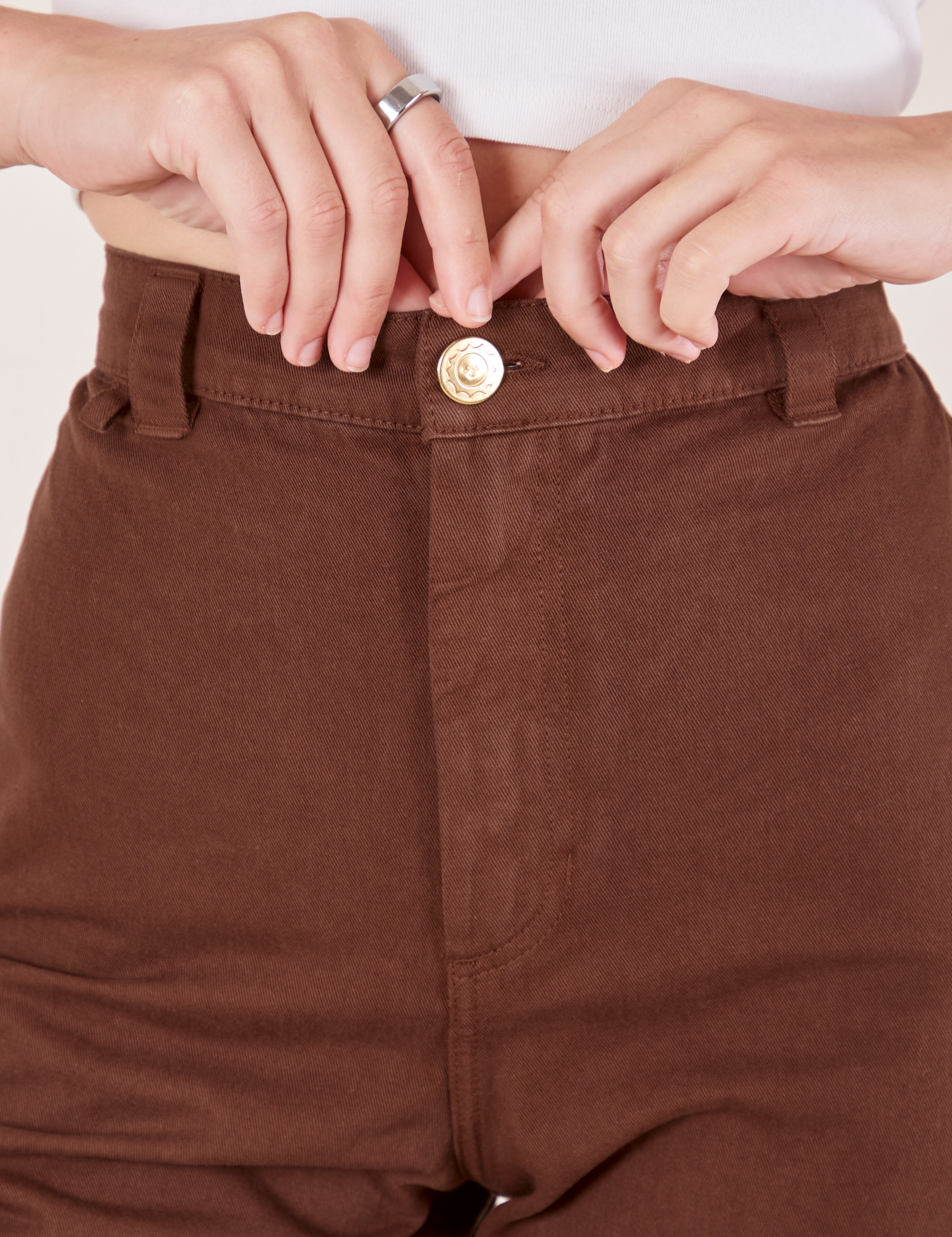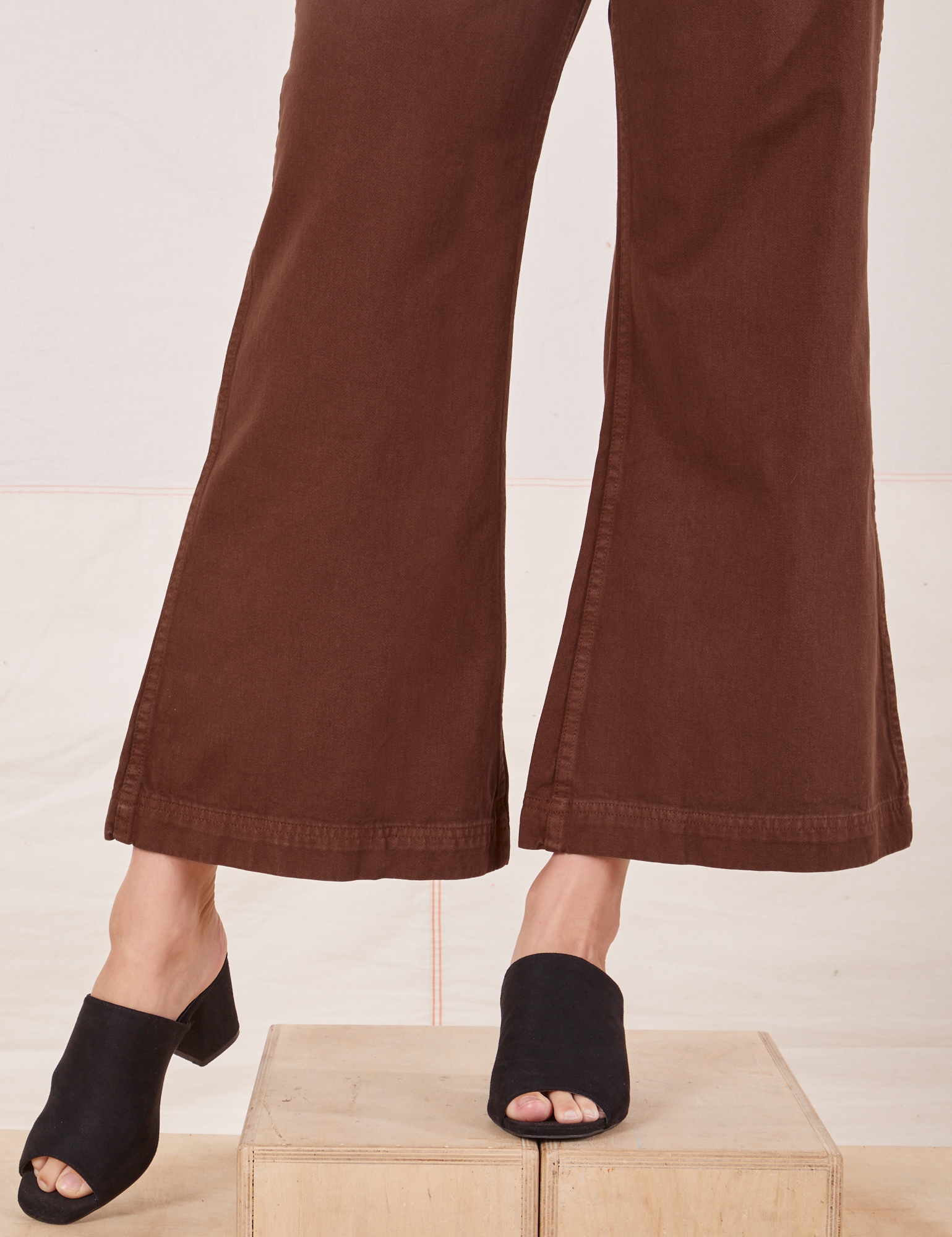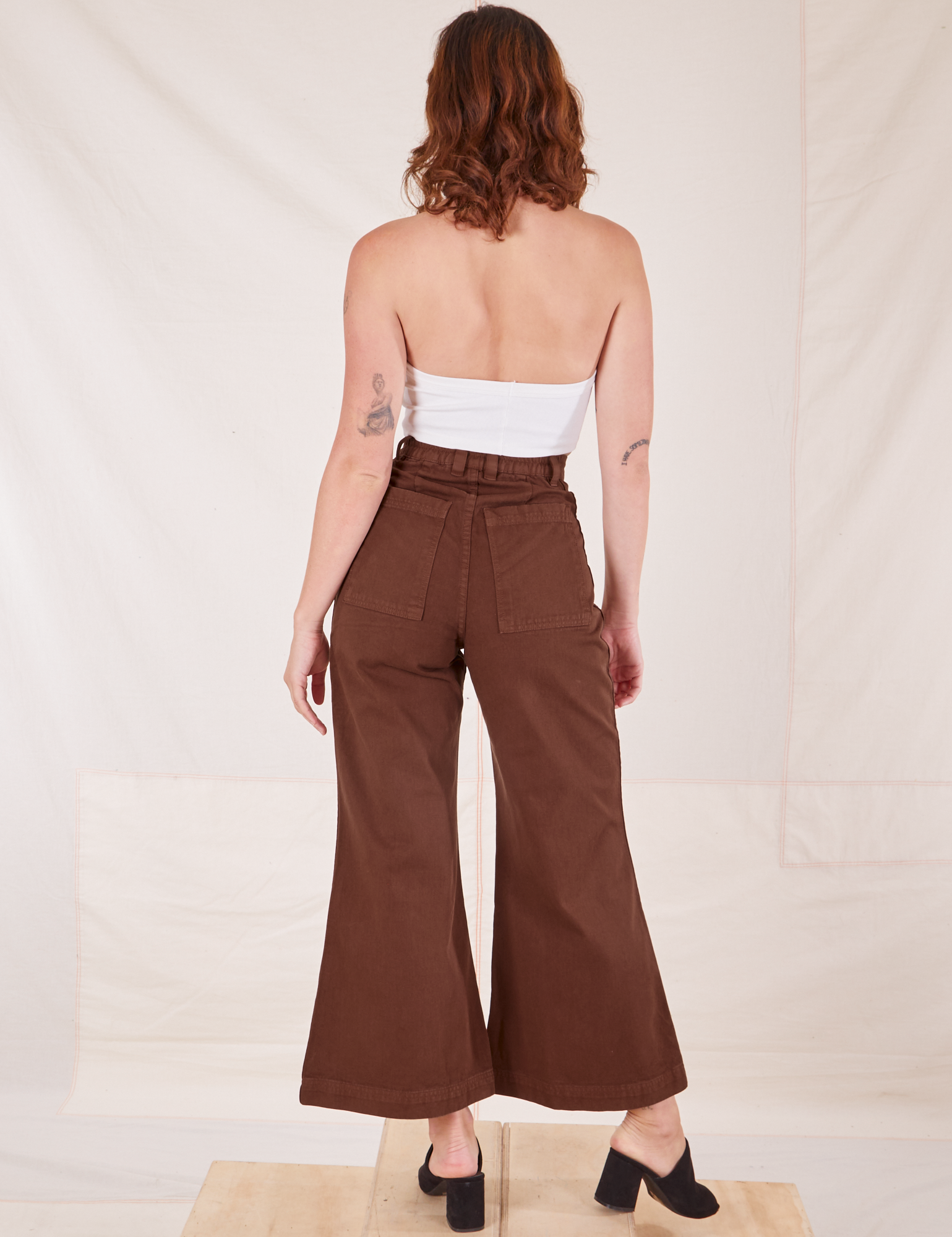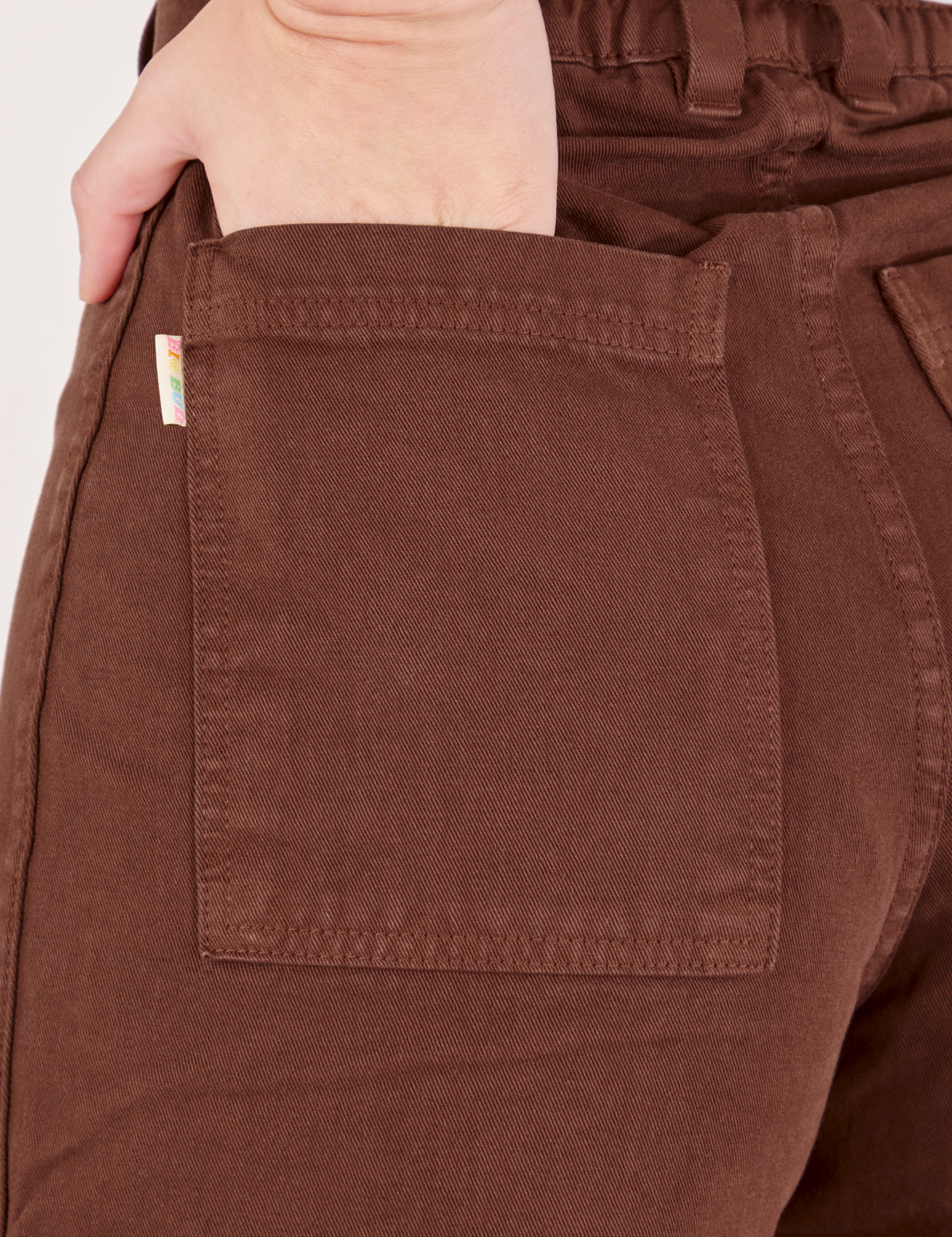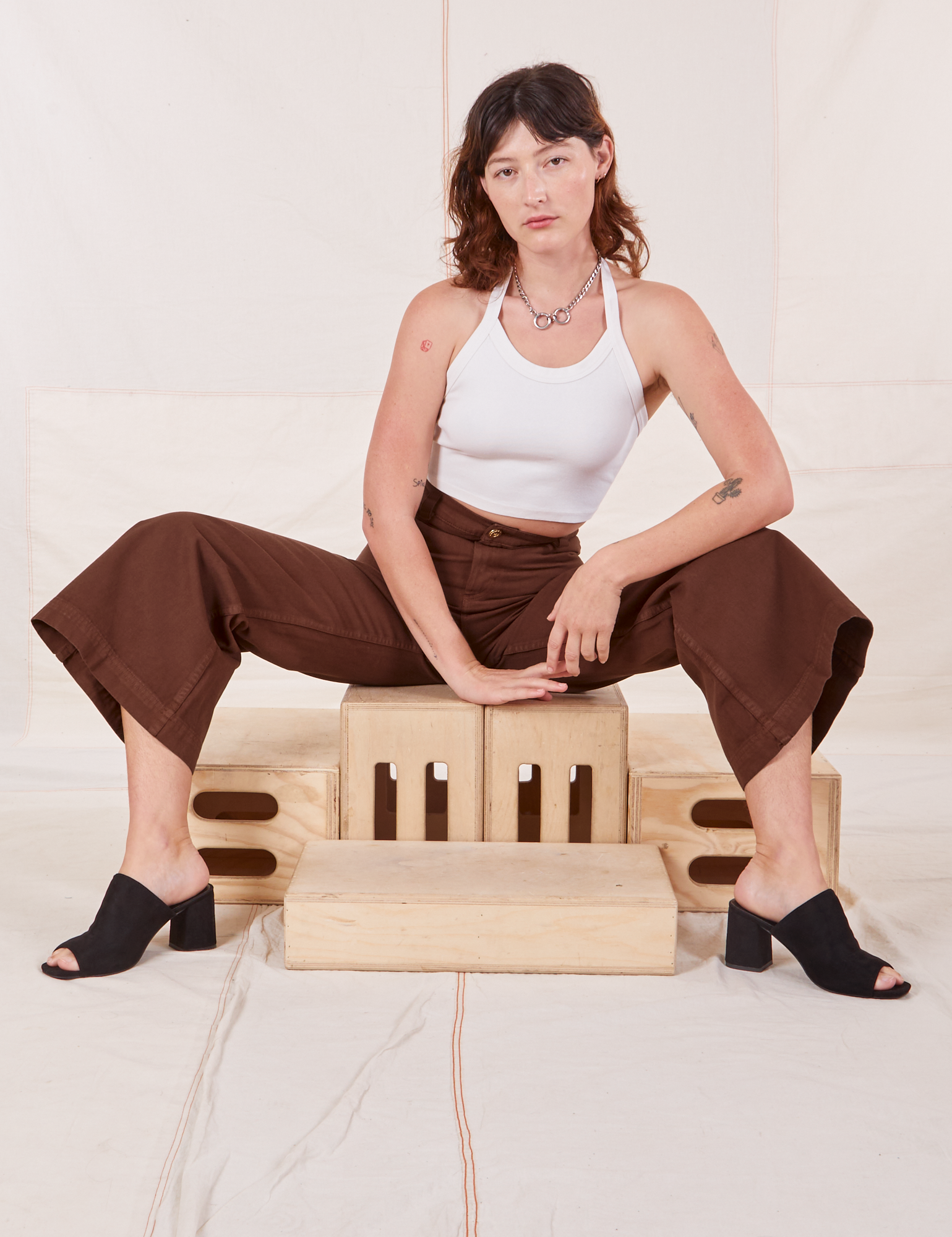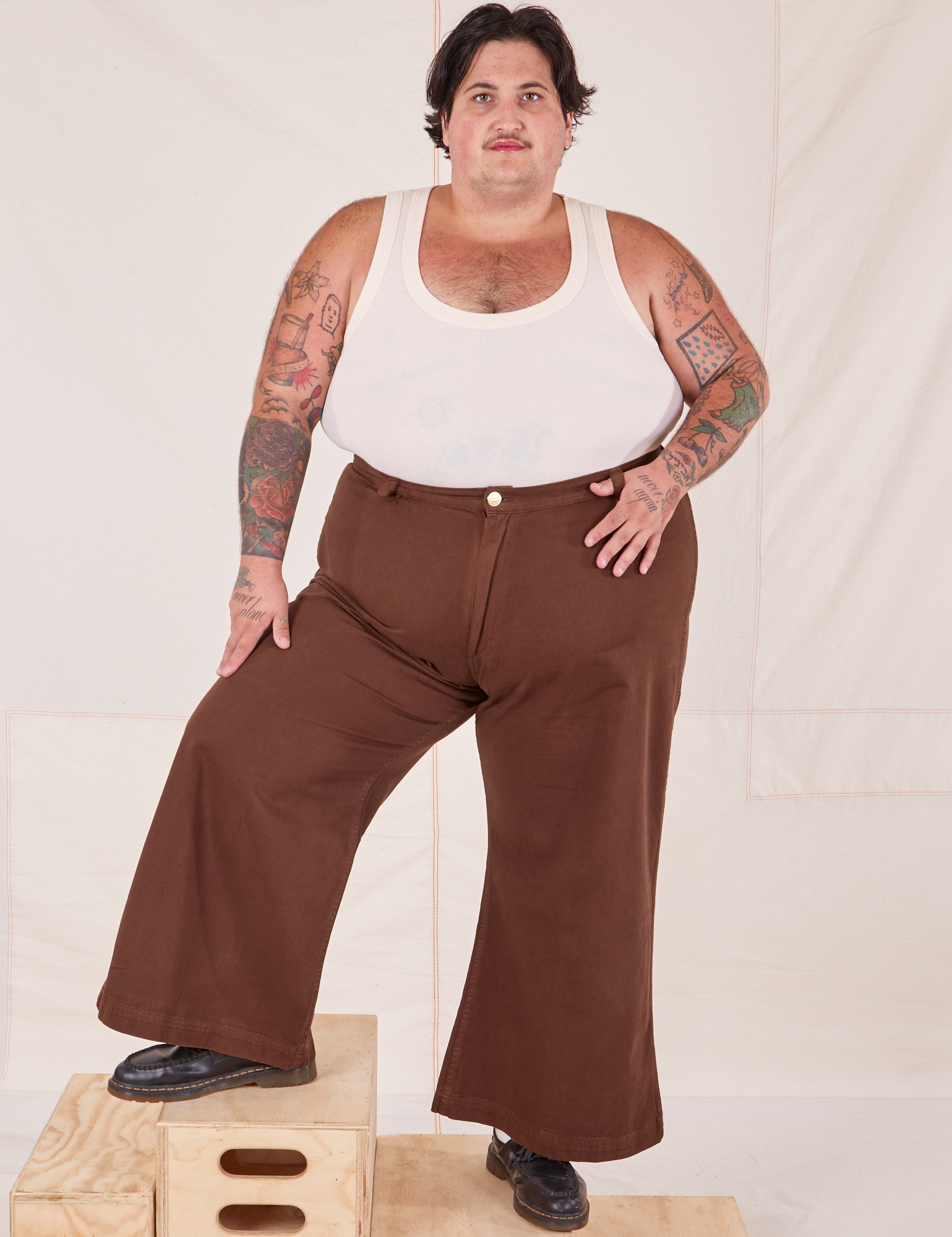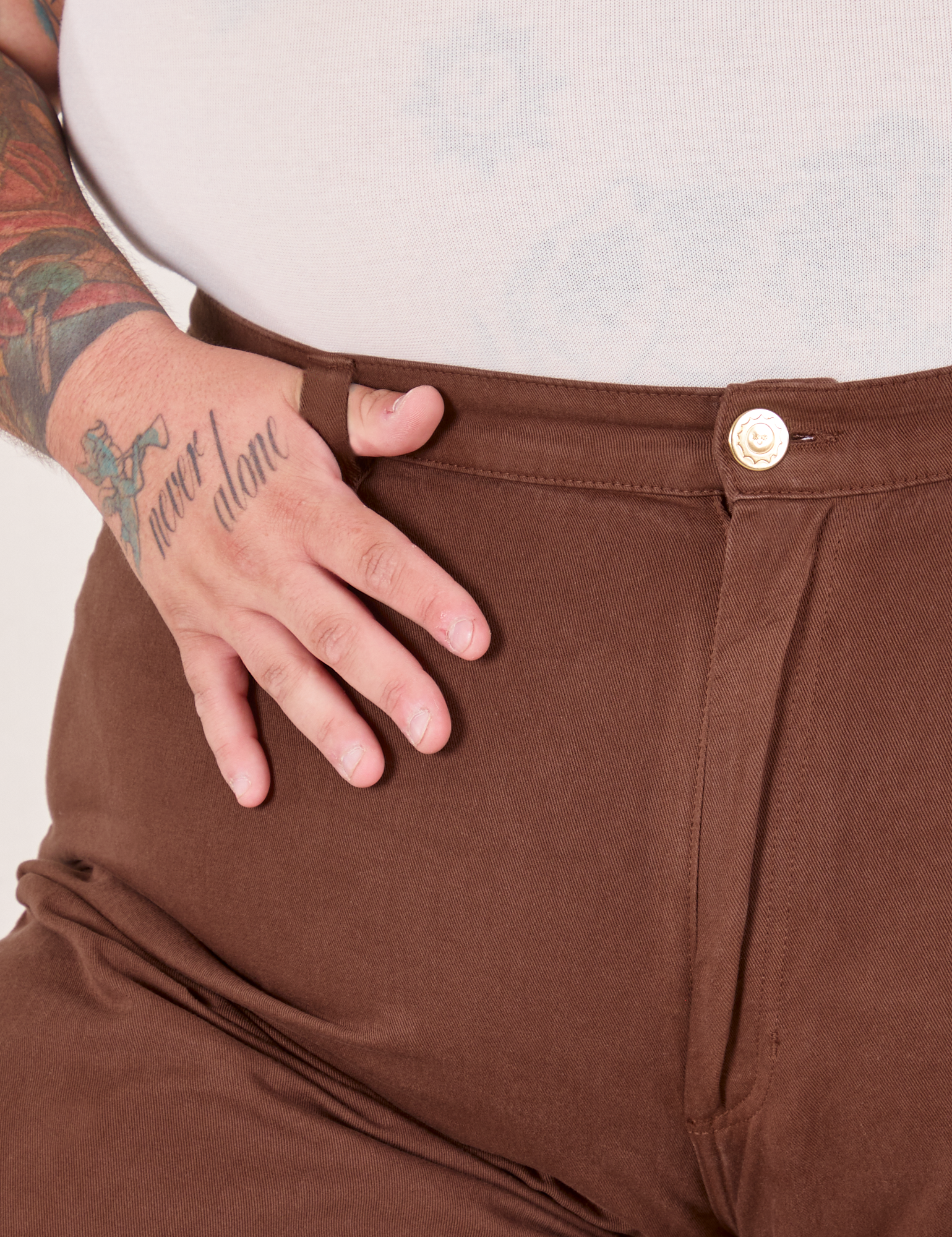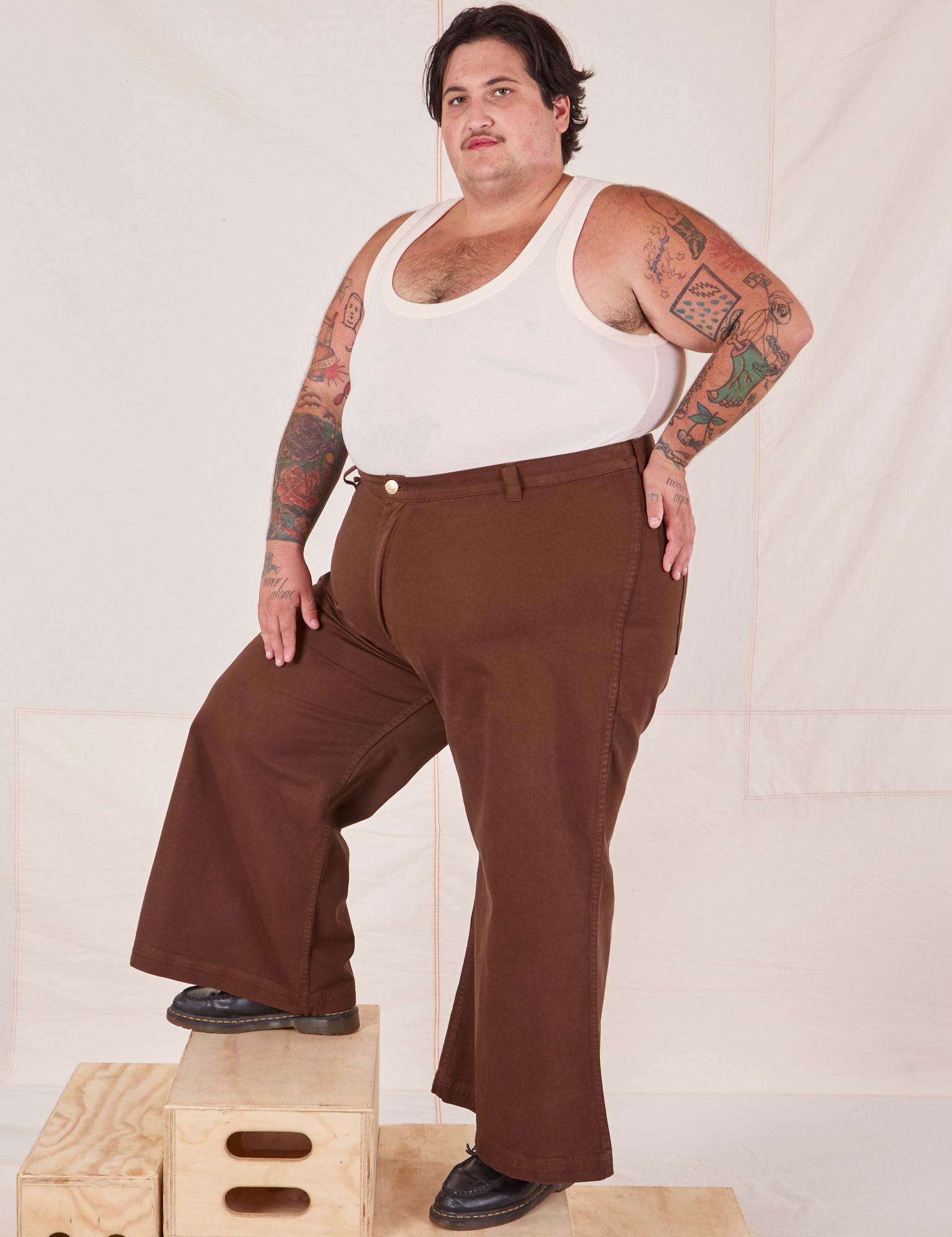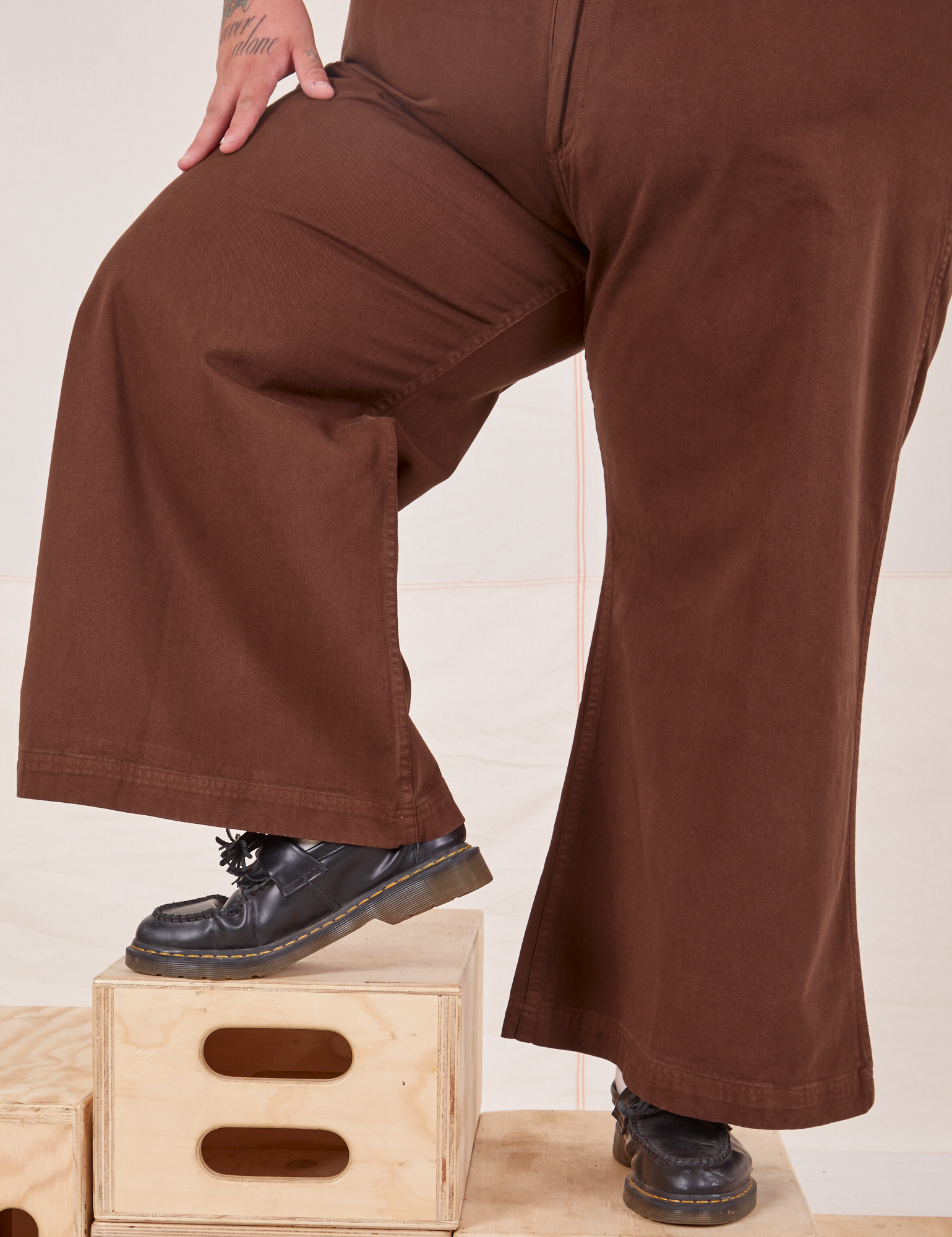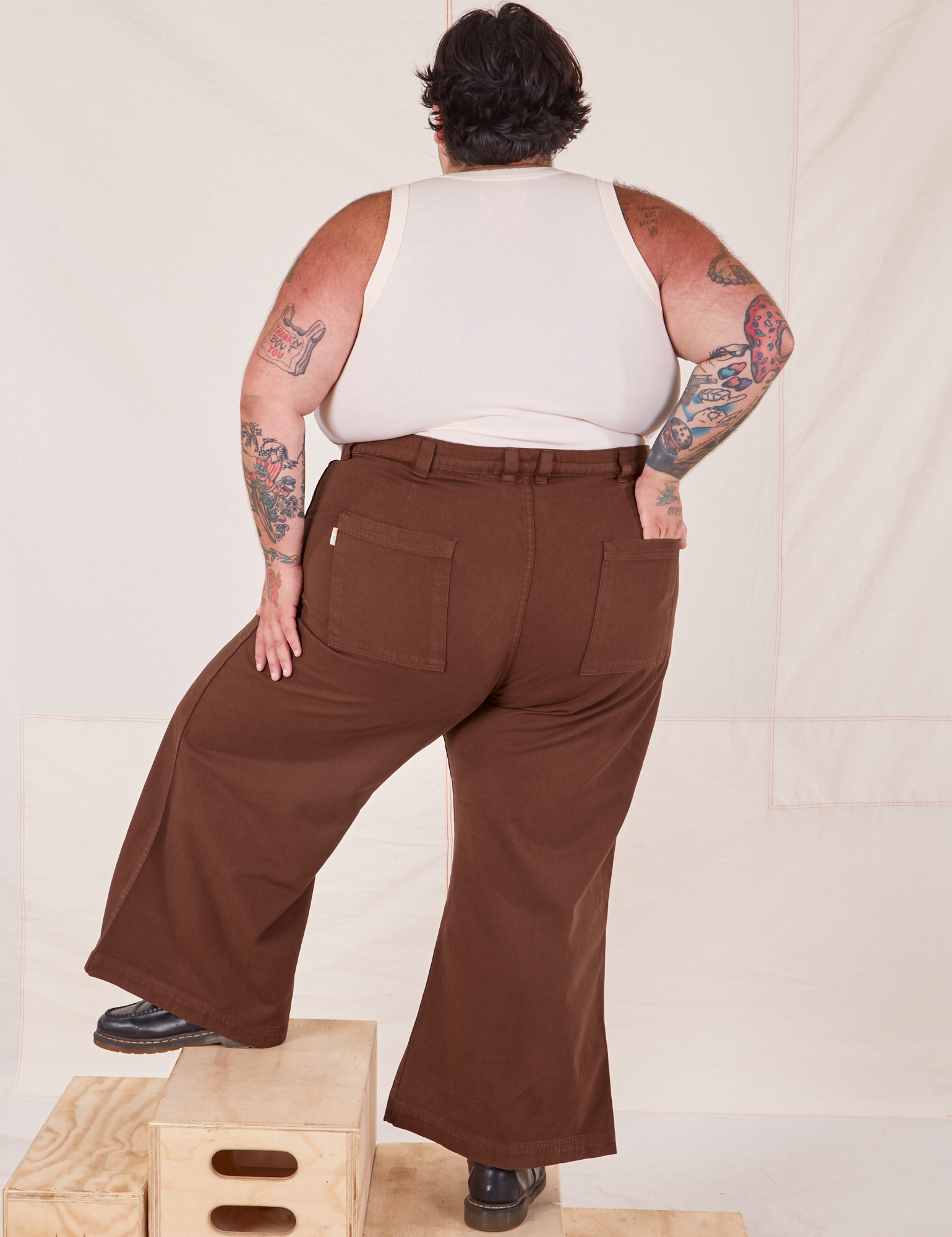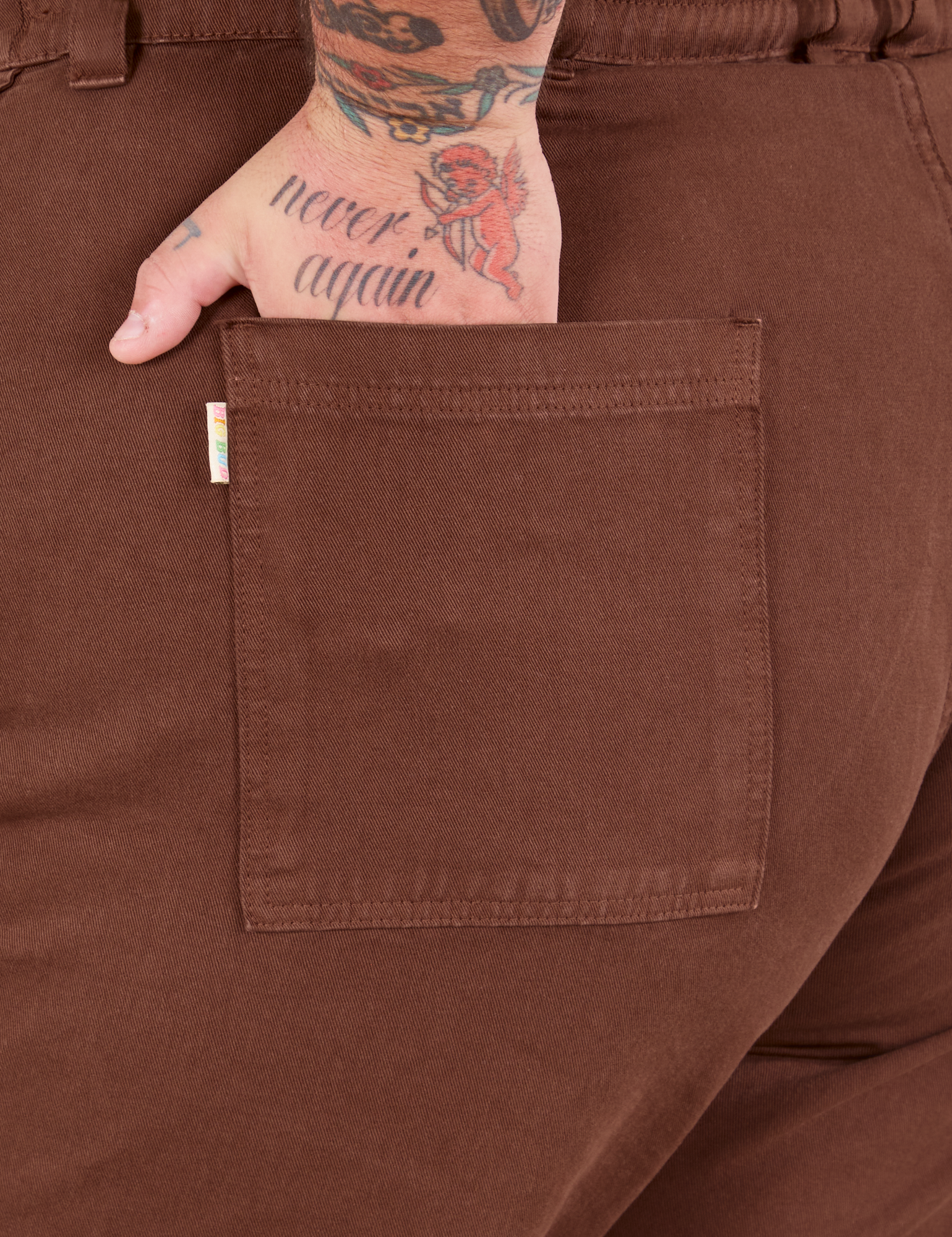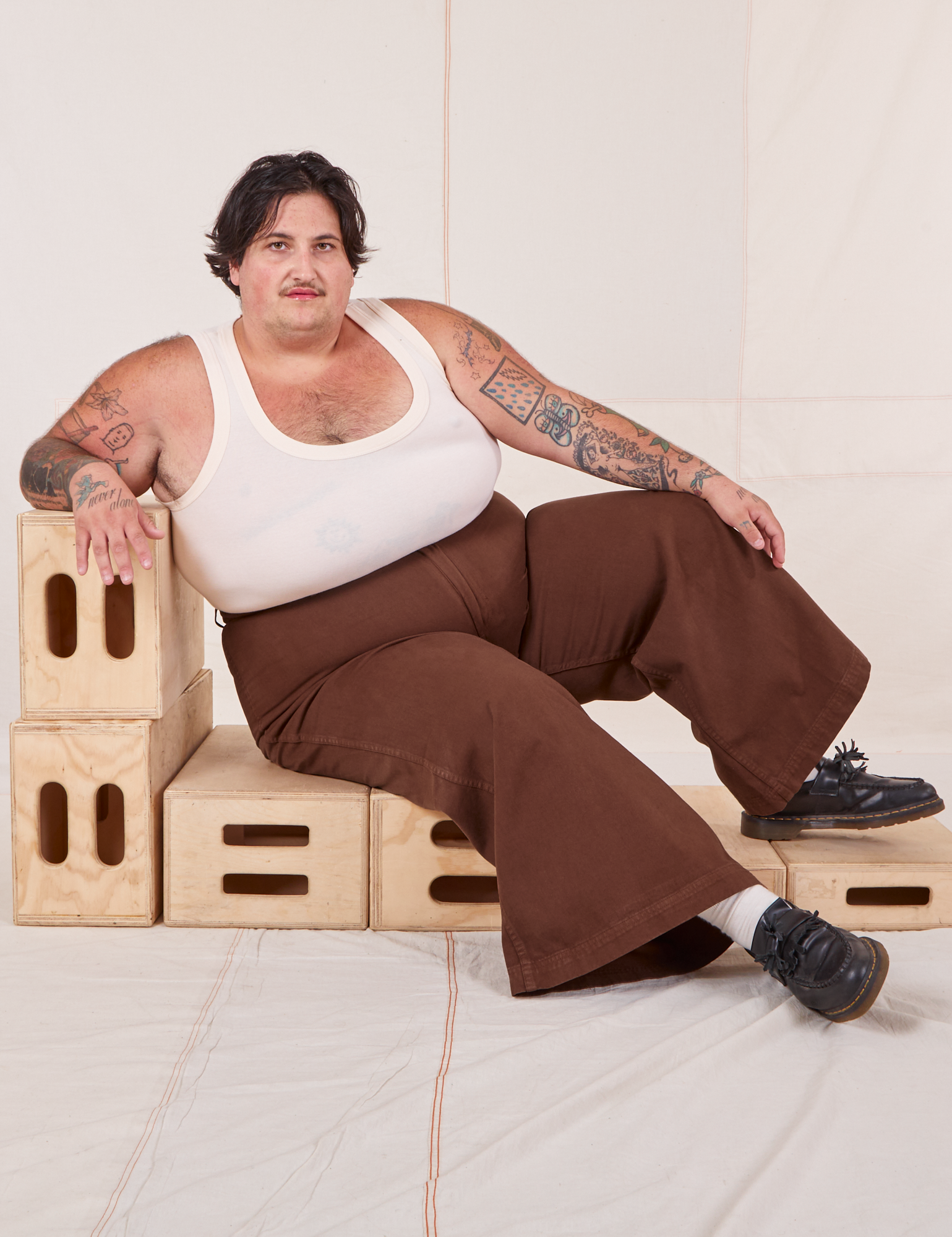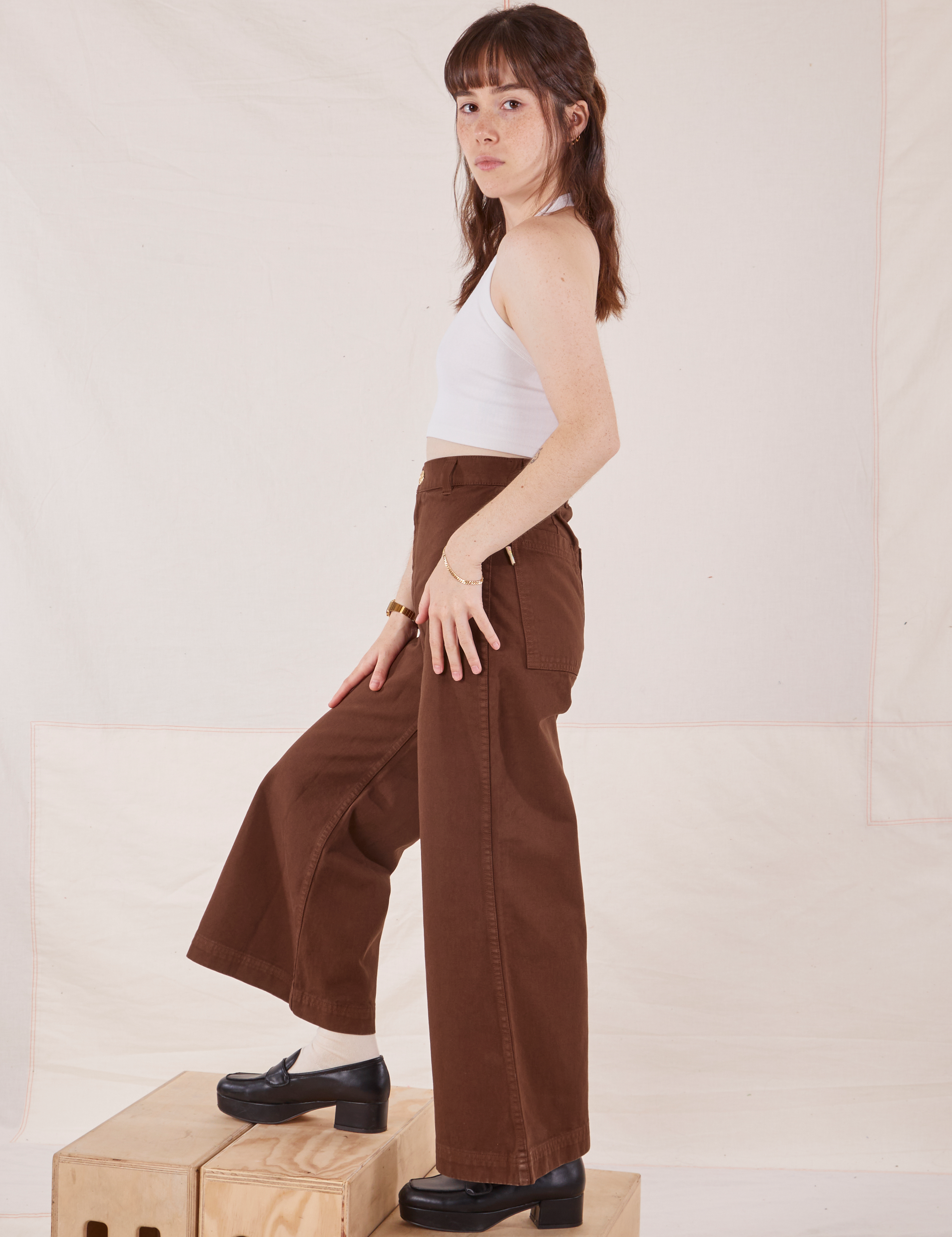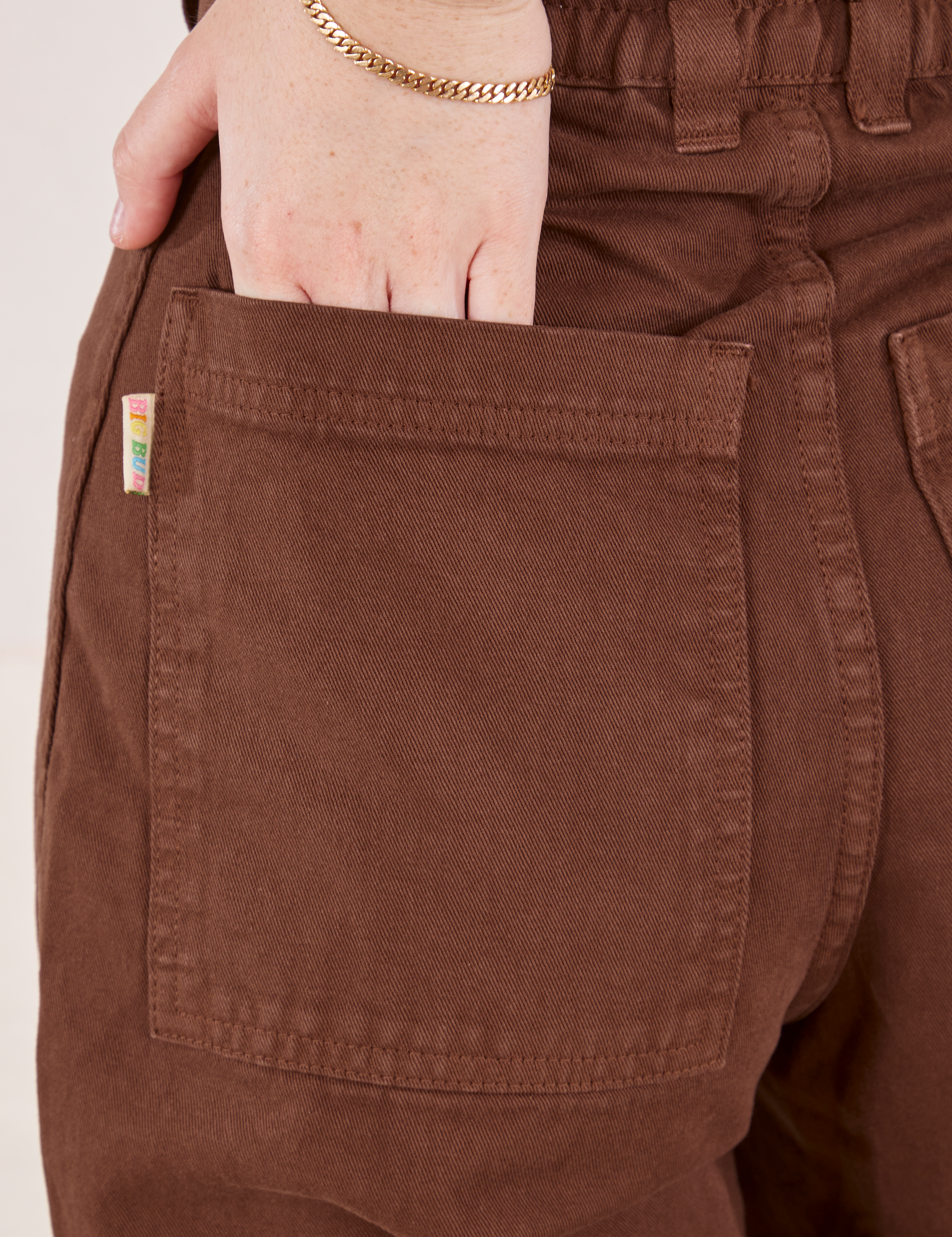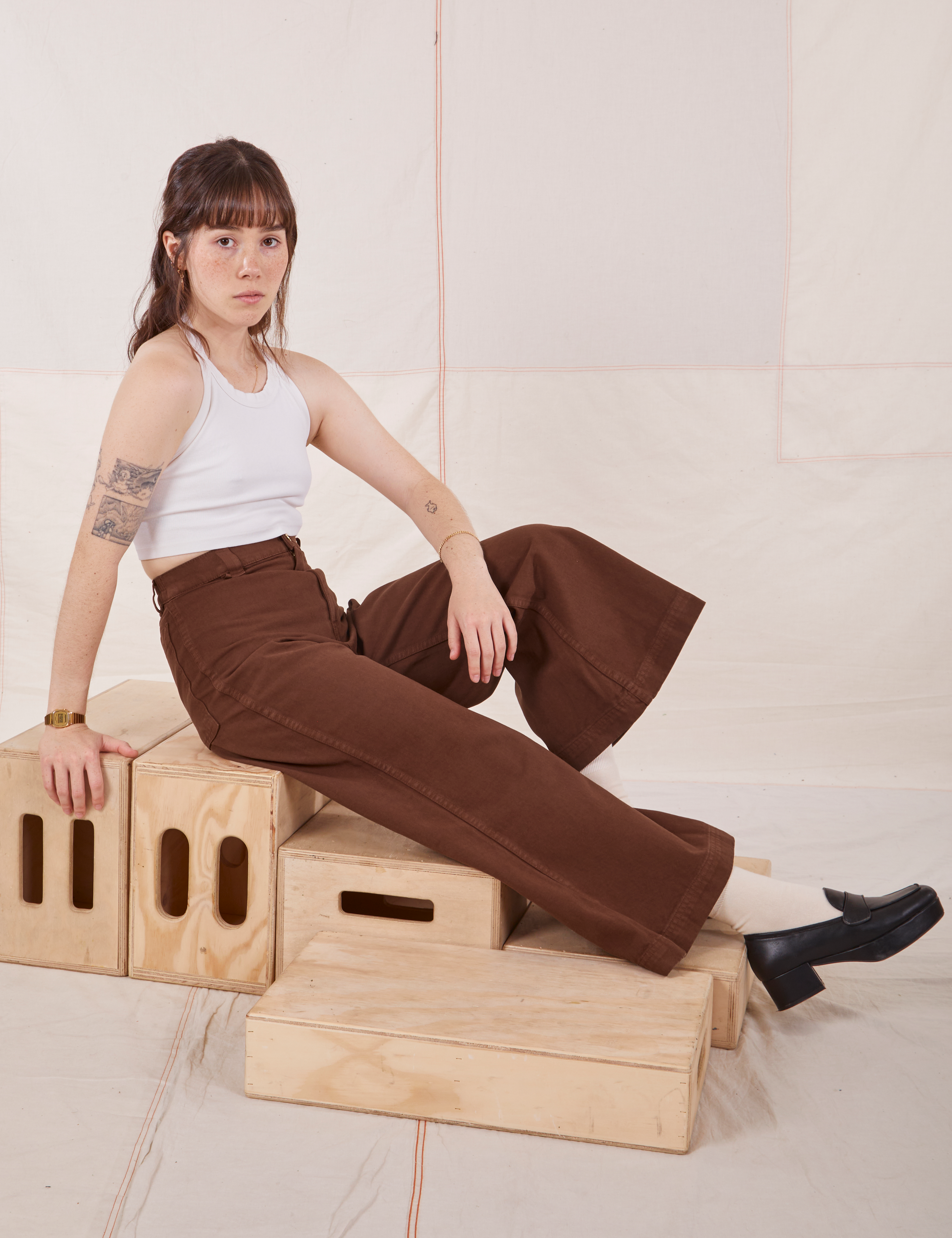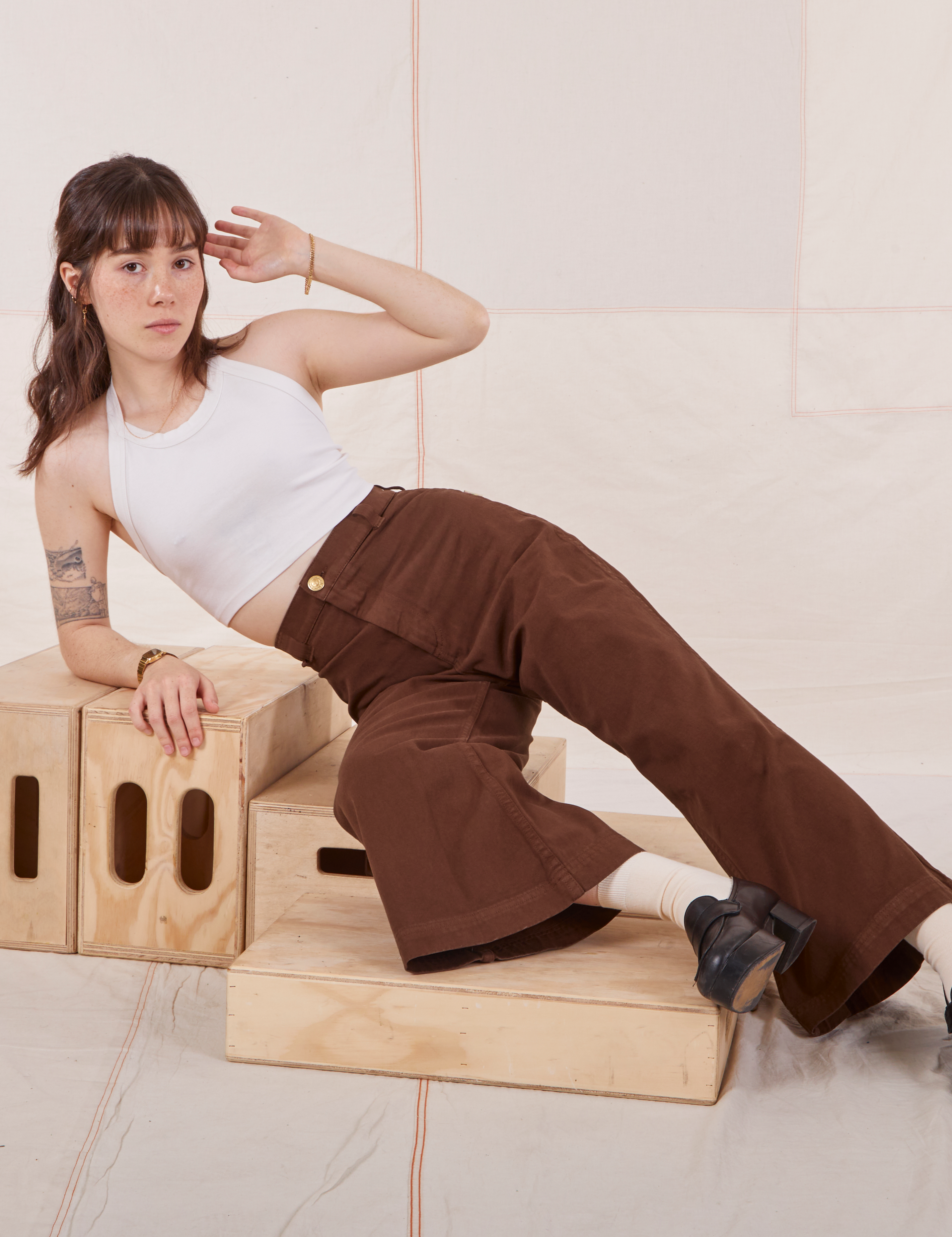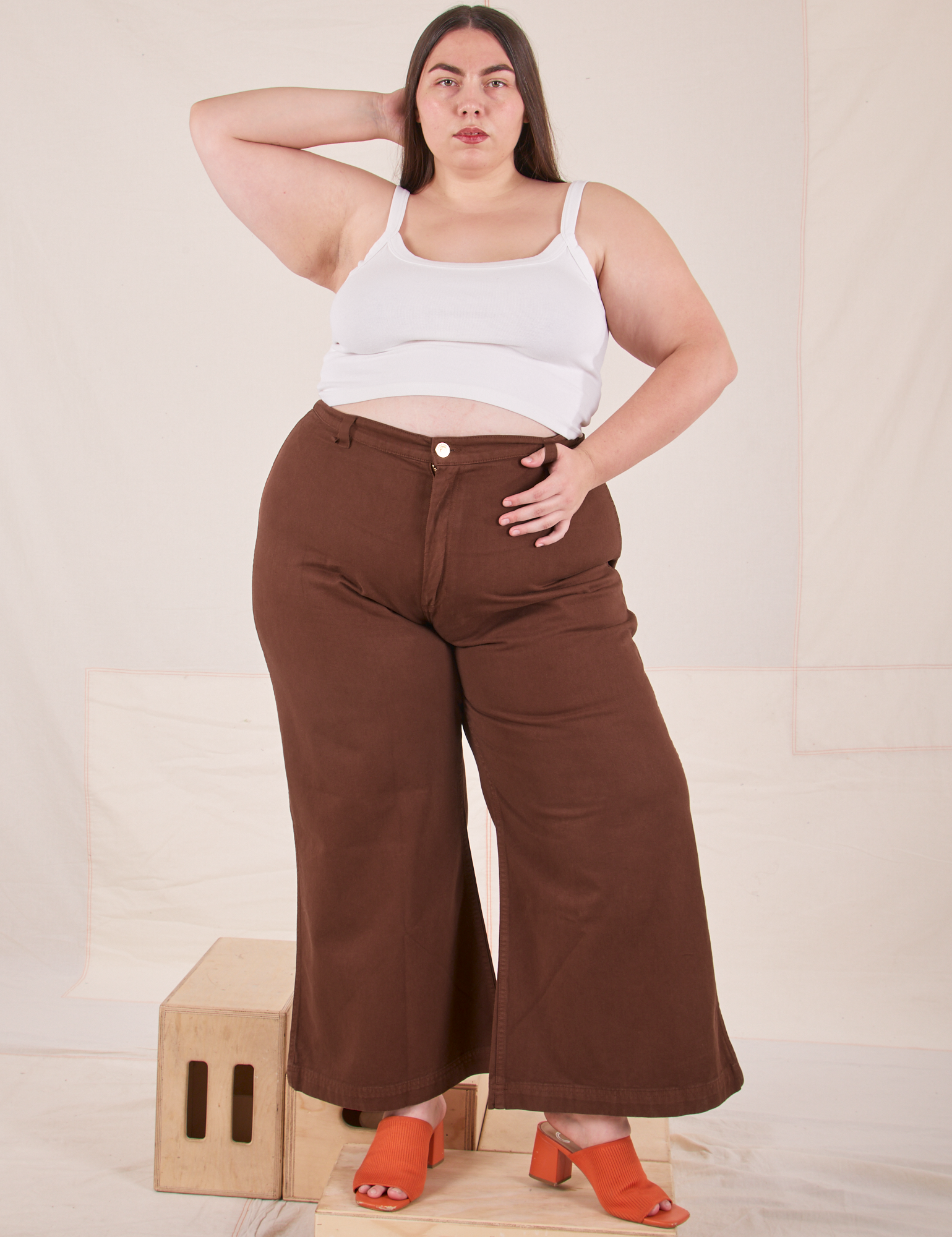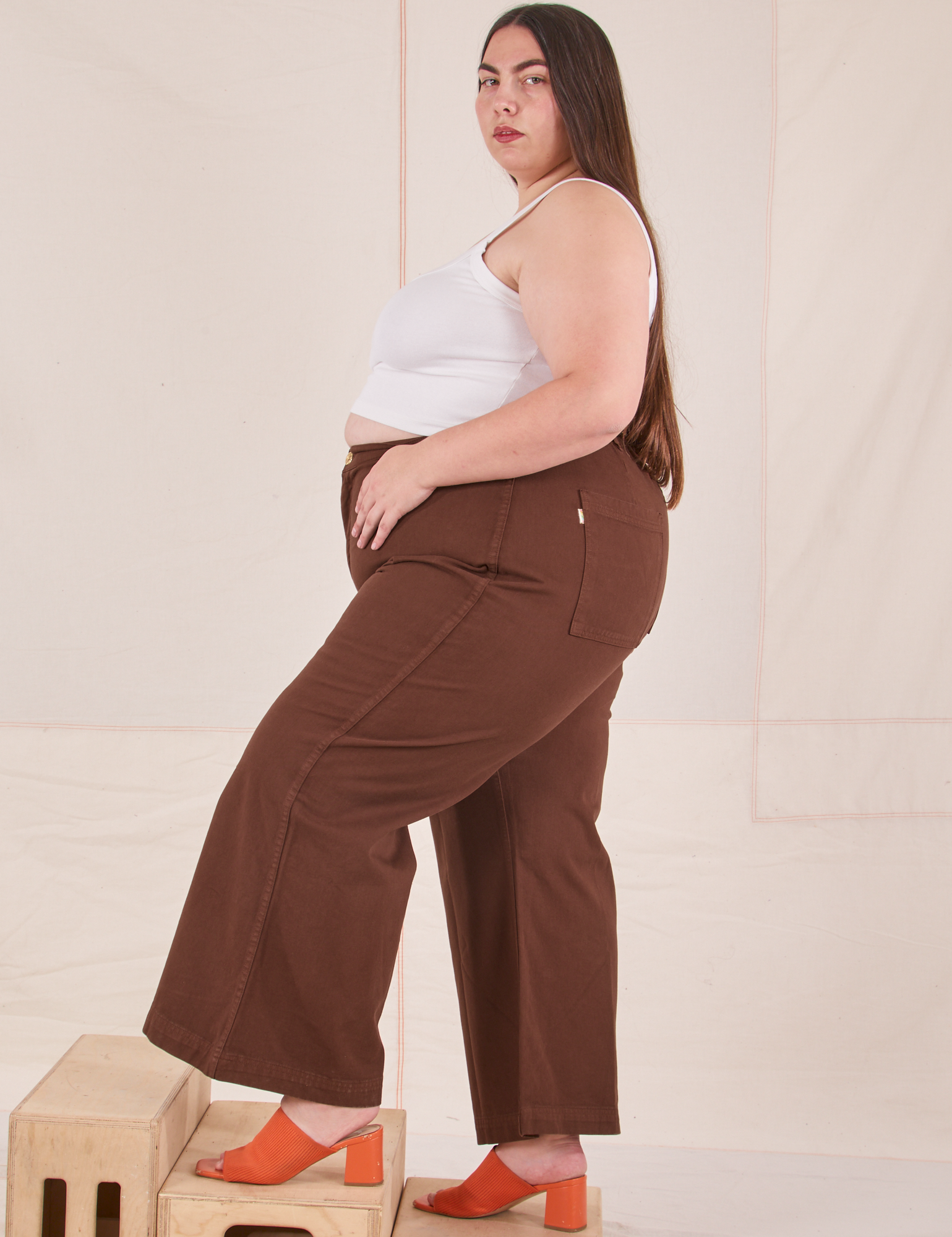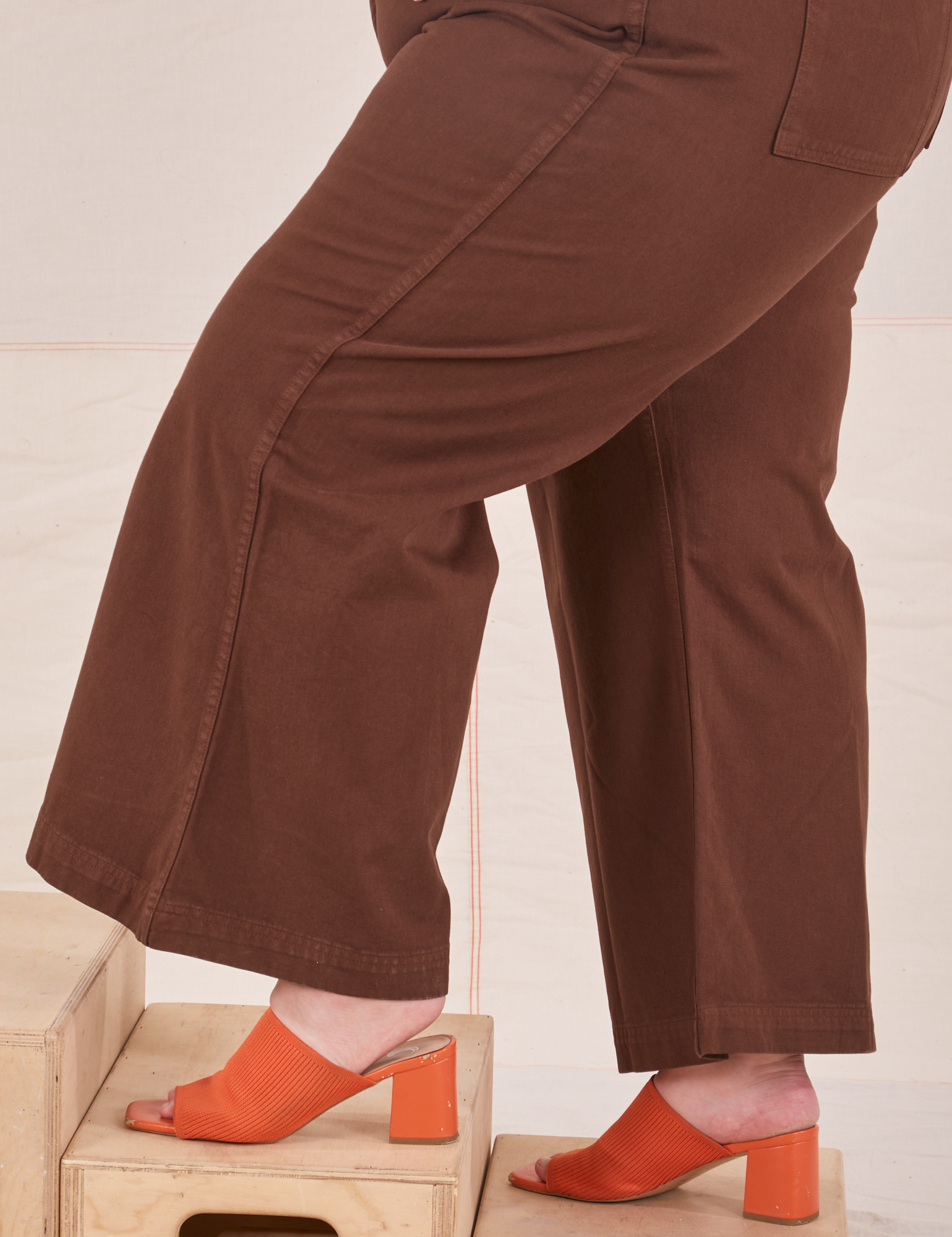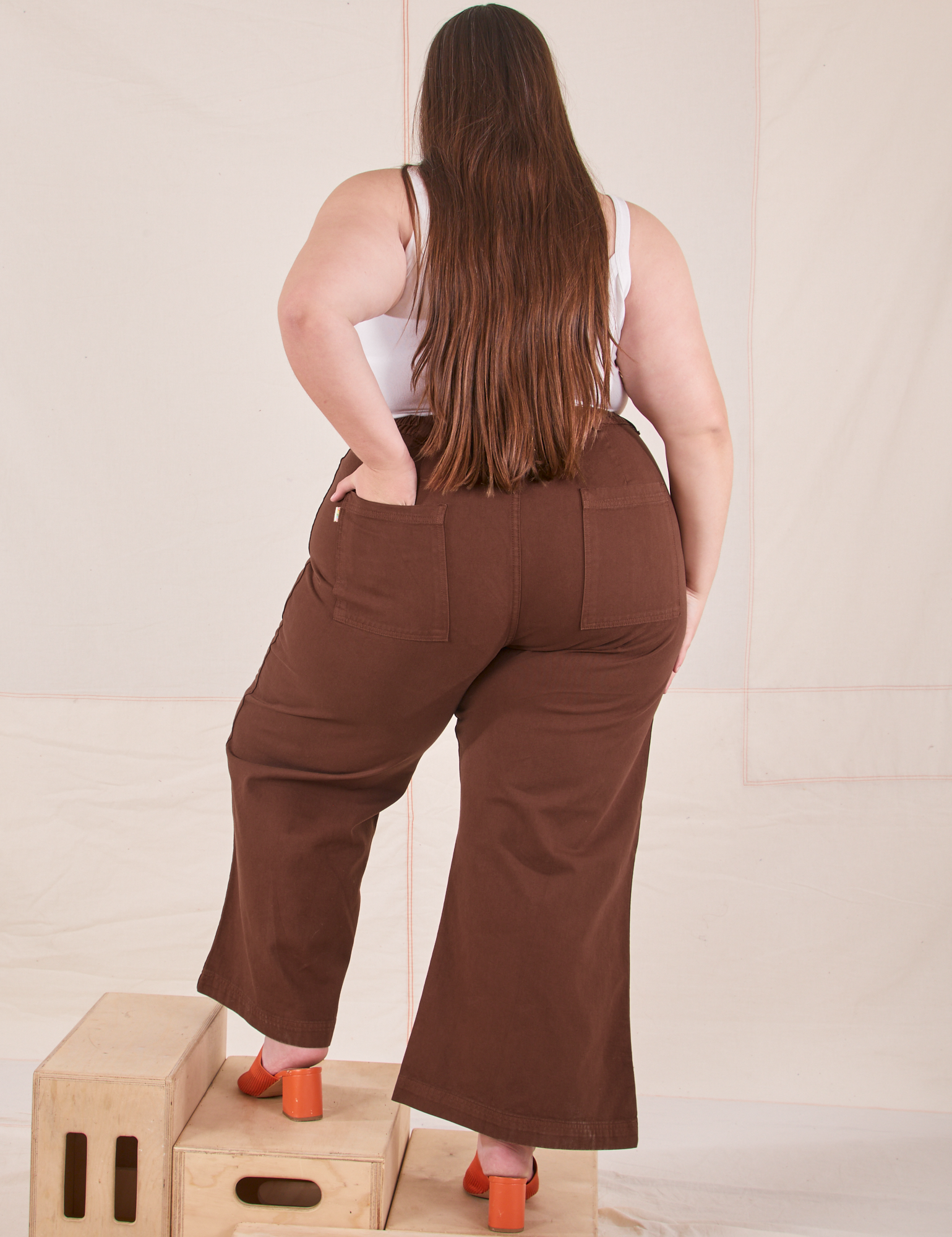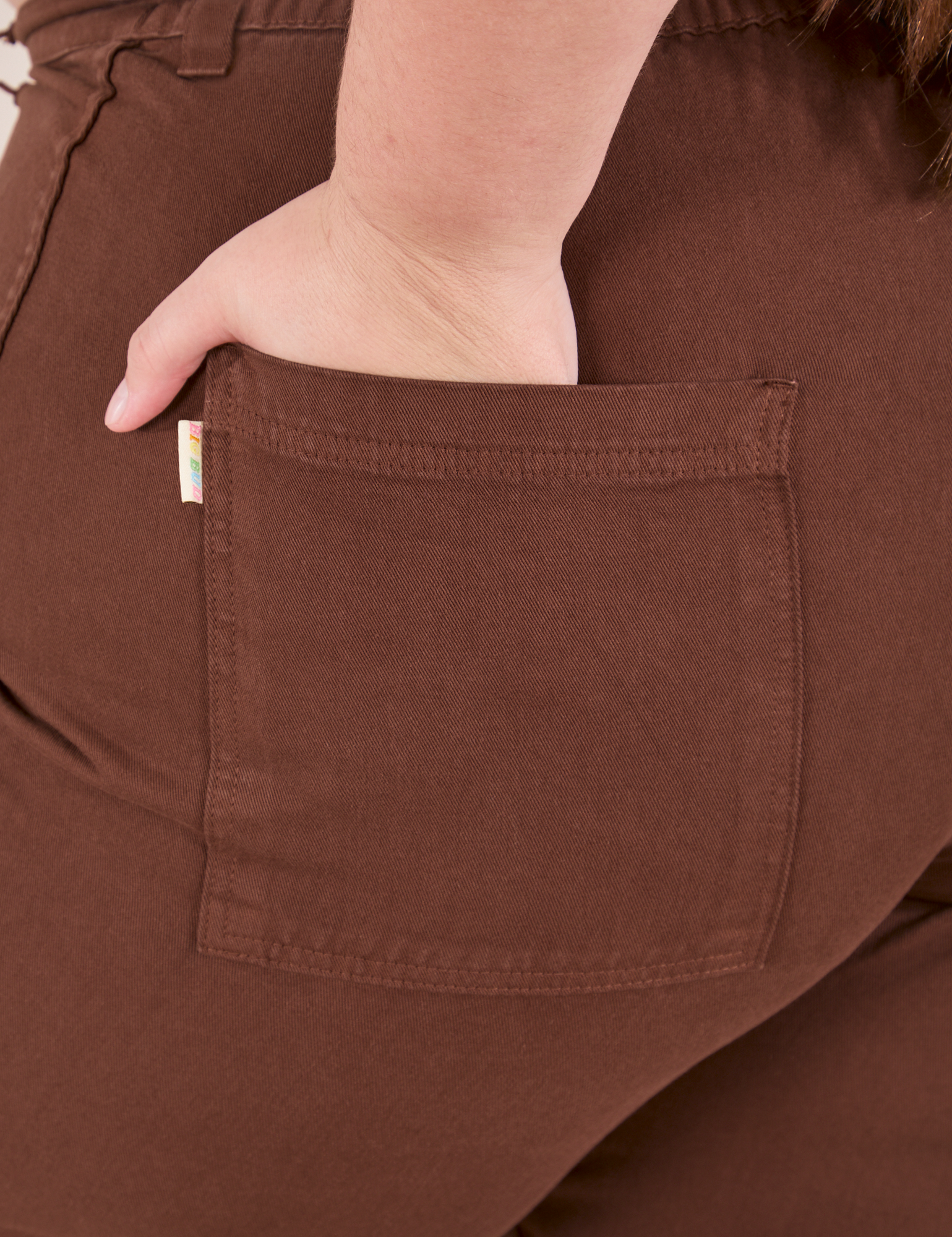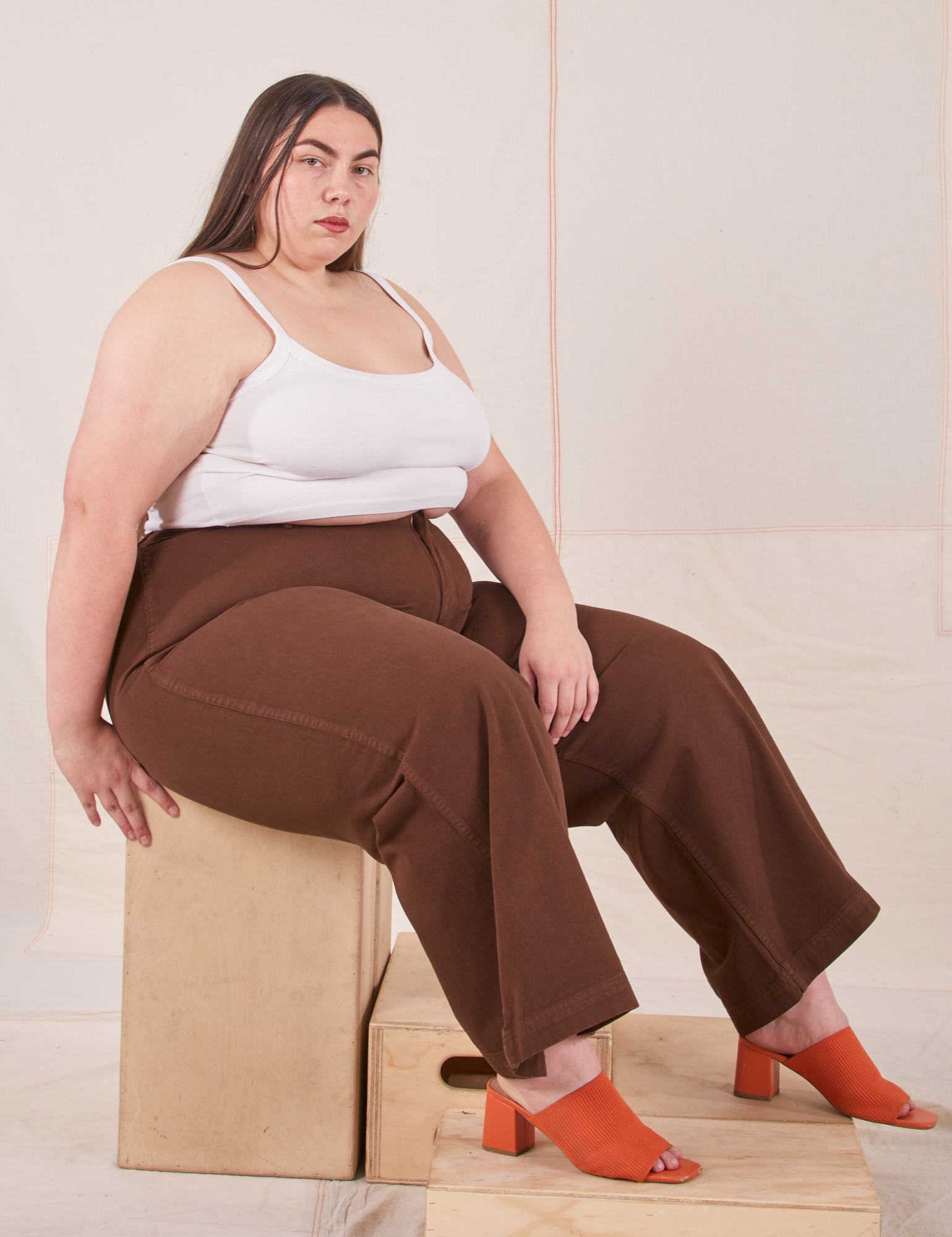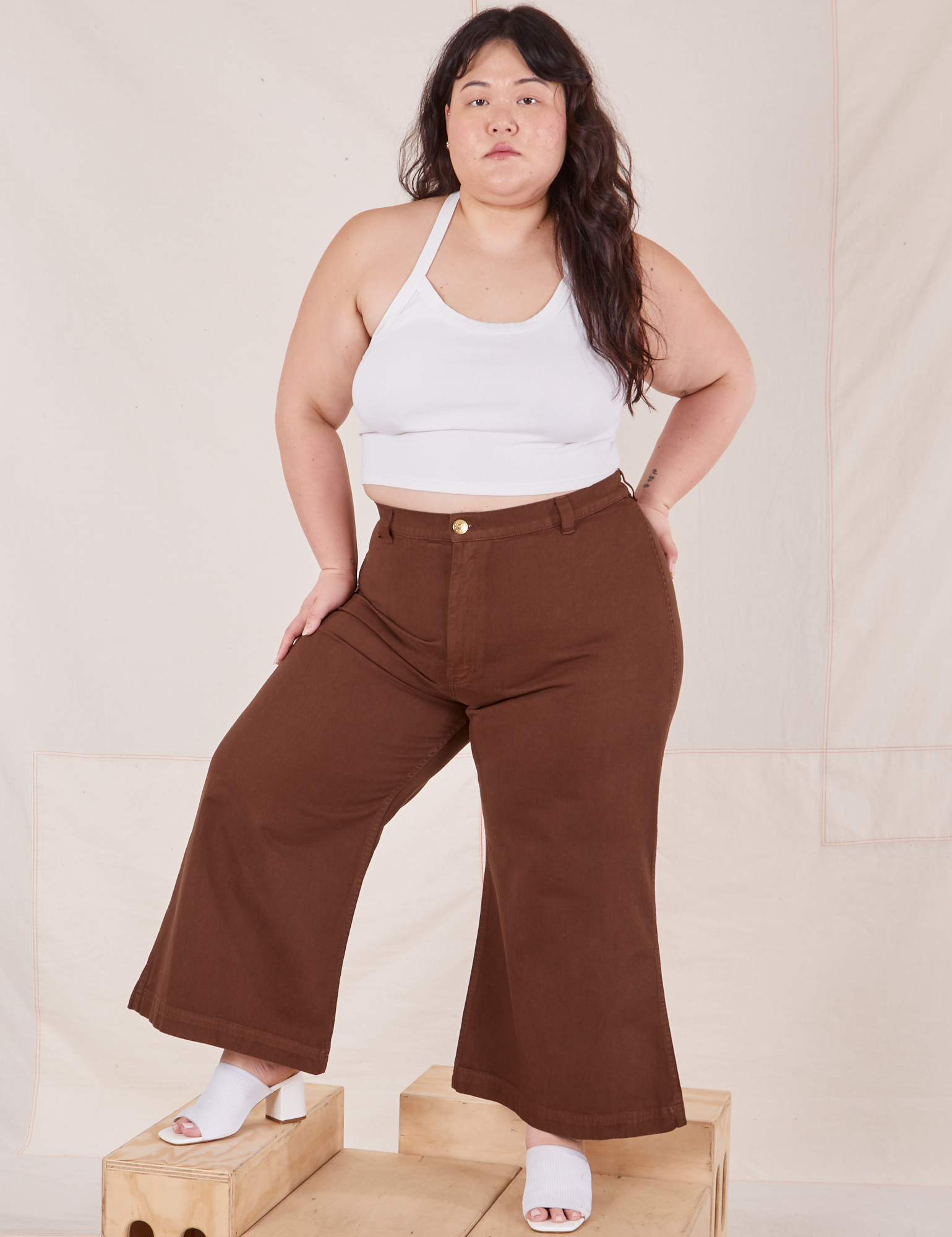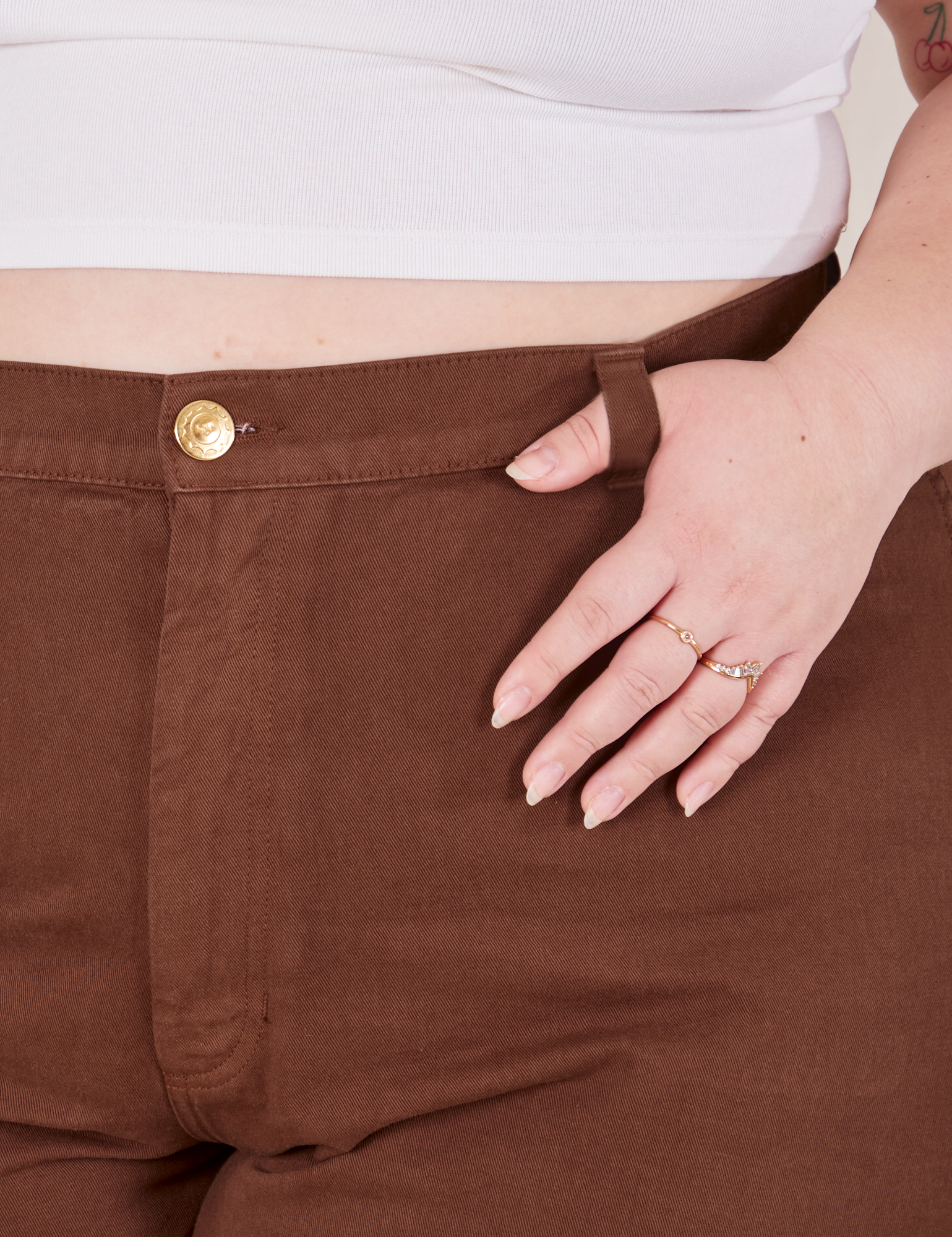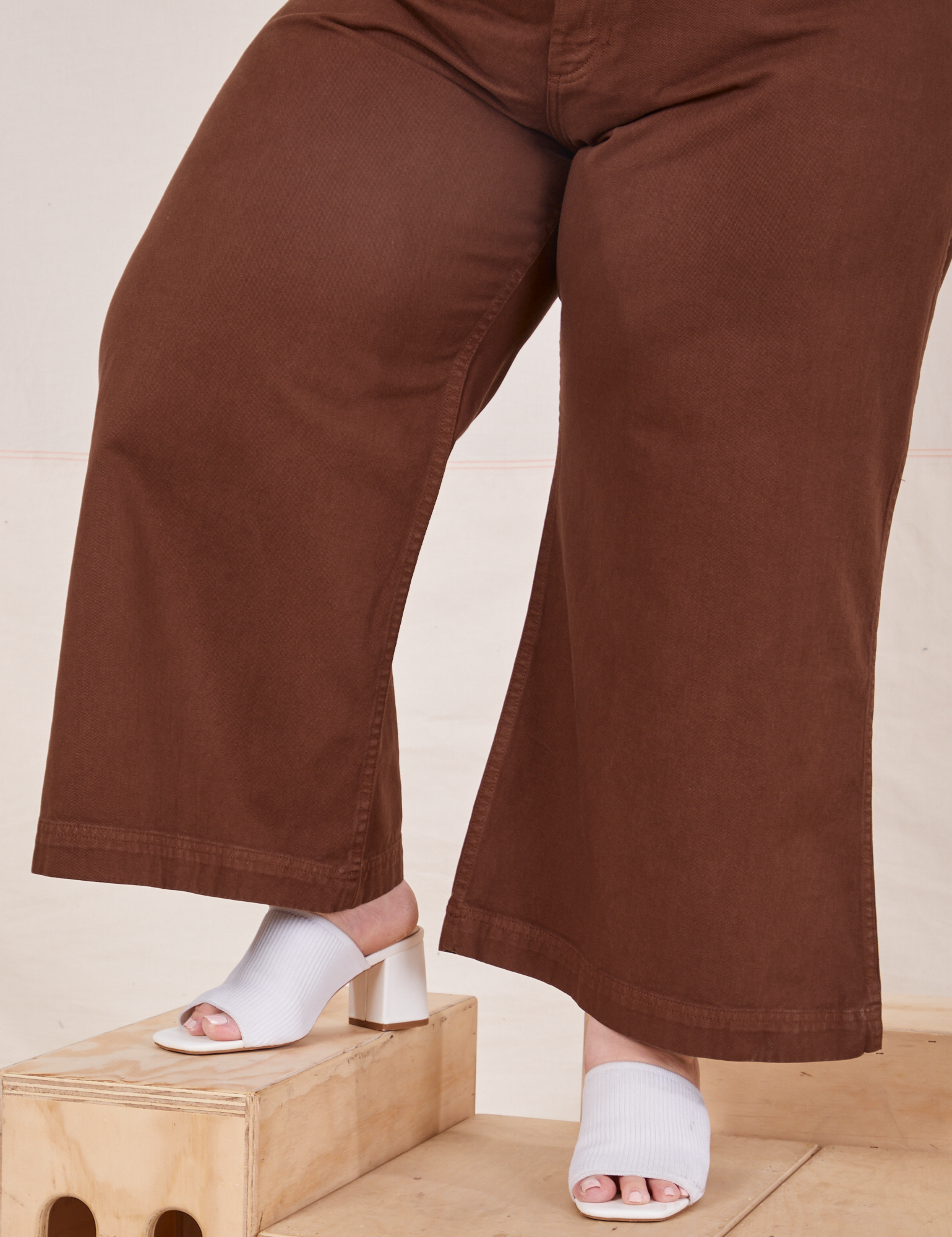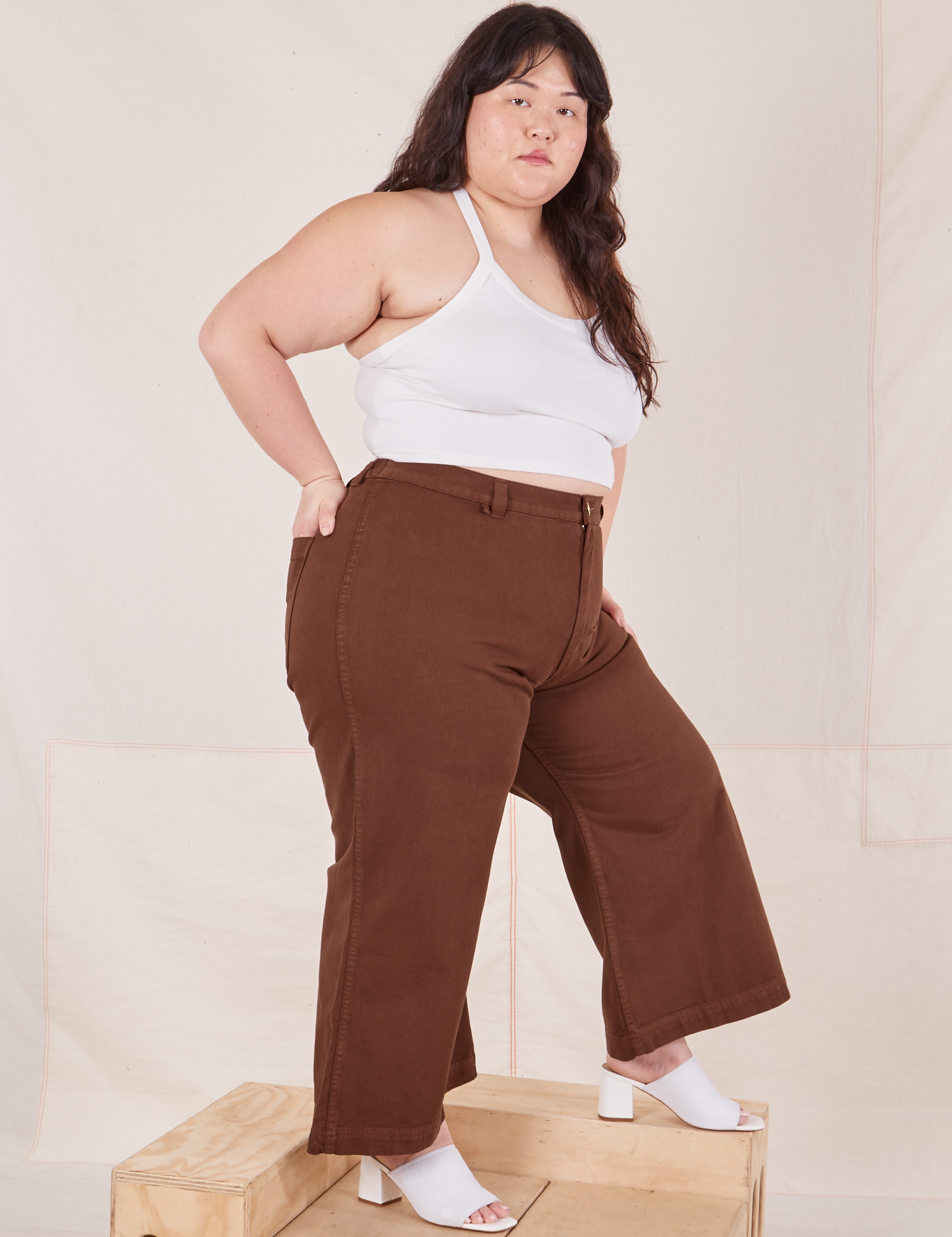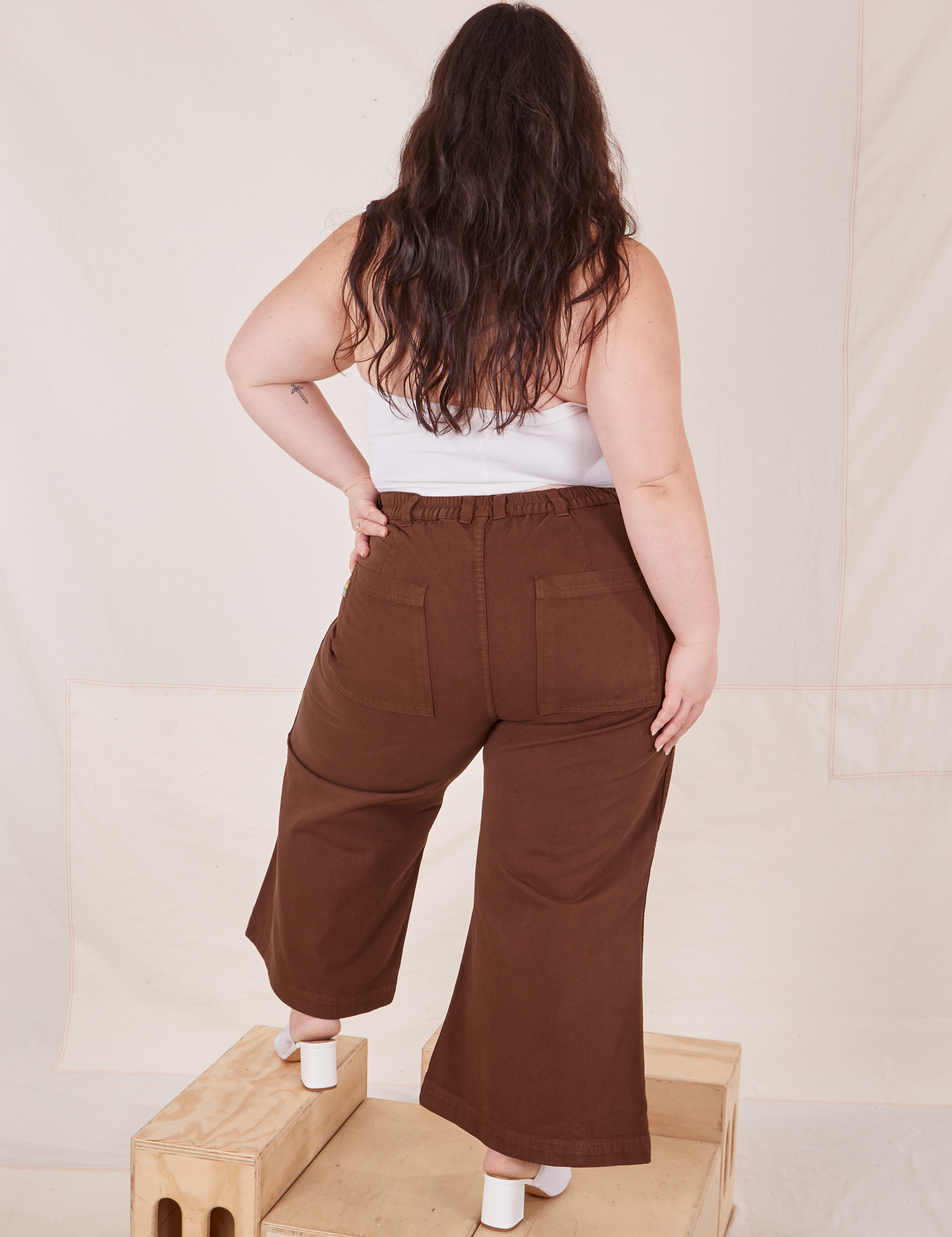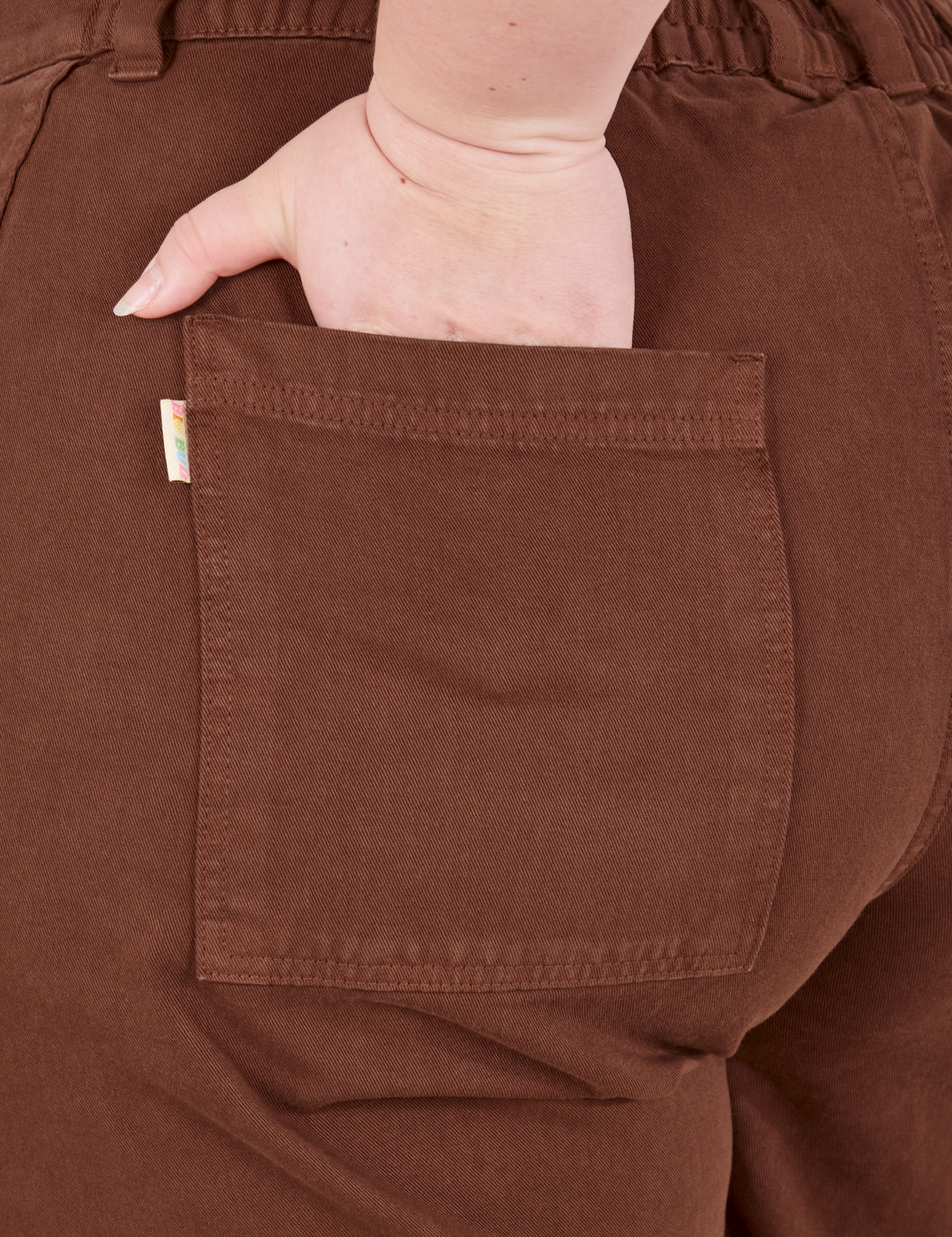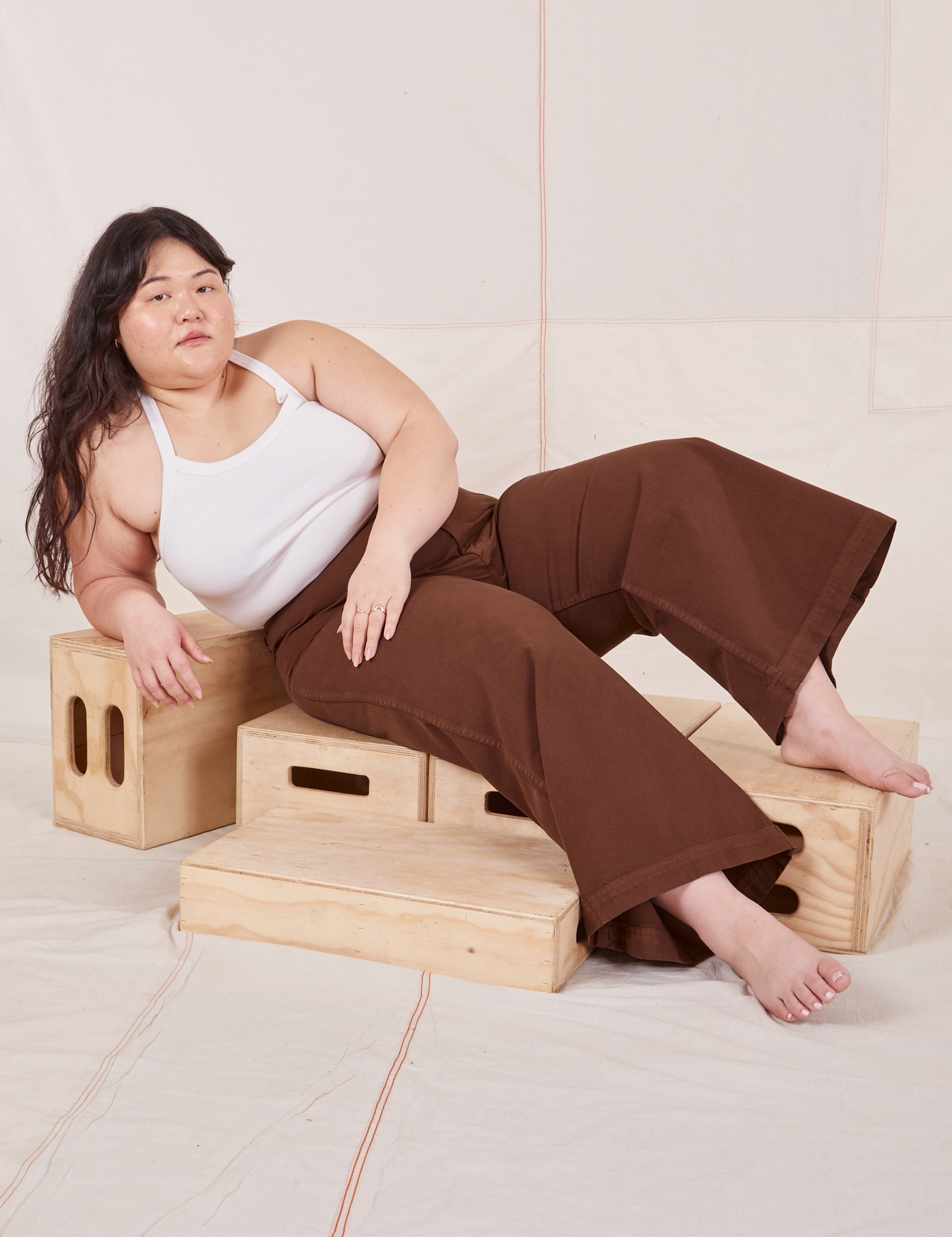 Bell Bottoms - Fudgesicle Brown
Our take on a classic style with a super flared leg! Our Bell bottoms have a high waist and elastic at the back of the waist for more flexibility in sizing. Super wide flared leg. Extra wide 3/4" belt loops for a little vintage touch. No pockets in front so the silhouette stays in tact but our signature big pockets in back as well as a key loop on front. There's a lot of room in the hips on these pants but similarly to our trousers-- the extra room is designed to drape well and look good on those with or without wide hips. Made with our signature 9oz American-milled 100% cotton twill. 


Choose from 27.5" Regular inseam or 24.5" Petite inseam!

------------
Designed, cut, sewn, and garment dyed in Los Angeles with american milled 100% cotton twill. Garment dyed with non-toxic and low impact dyes.
Unisex Sizing
Durable 100% Cotton 9oz Twill
Preshrunk
Garment Dyed
Elastic Waist in Back 
Super Flared Leg
Extra Wide 3/4" Belt Loops
Large Back Pockets
Key Loop
Heavy Duty Stitching
YKK Zipper
Sun Baby Logo Button and Woven Tab
We recommend going with the same size in these pants as you would with all of our more structured pants (Work Pants, Western Pants etc.) If you are sized XXS-XL and you're between sizes, you might find that the smaller size works best for you. These pants have a very wide hip measurement-- The wide flared leg feeds into the hips and that's why the measurement is so wide. On these, the waist measurement is the most important for determining size as there's so much room in hips. Please don't let how wide that measurement is deter you from picking the proper size based on waist (unless your hip measurement is larger than what we have listed).

To our XXS customers-- you may find that this style is too large for you. We're presently working on adding an additional size below XXS to accommodate this!

Please note-- the zipper on this style is about an inch shorter than our traditional zipper length. It will feel tighter in the waist when shimmying them on over your hips for the first few wears, especially for our friends with wider hips.

Alex is 5'8" and wearing XXS
Sam is 5'10" and wearing 3XL
Hana is 5'3" and wearing P Petite
Marielena is 5'8" and wearing 2XL
Ashley is 5'7" and wearing 1XL Petite

Bell Bottoms Size Chart