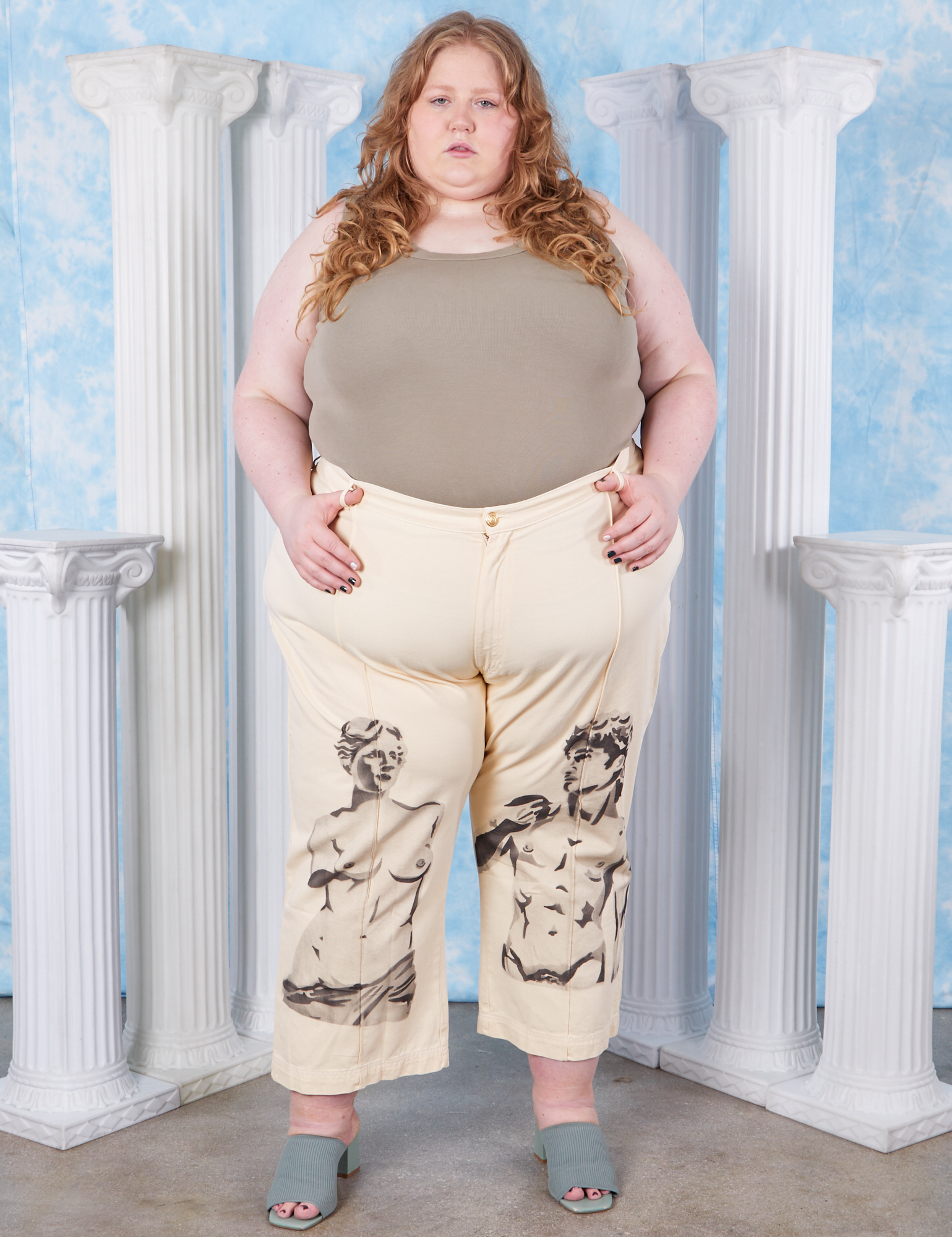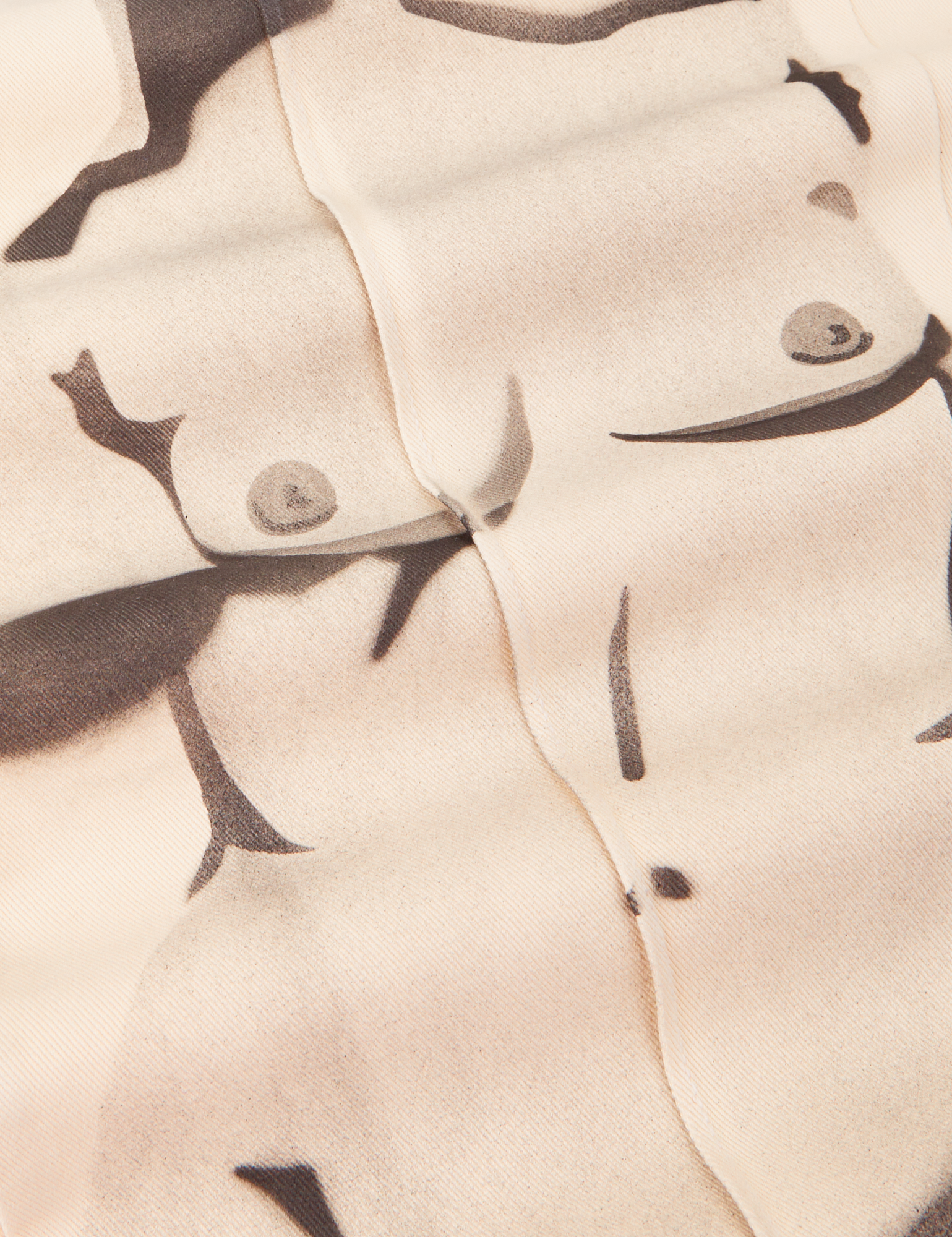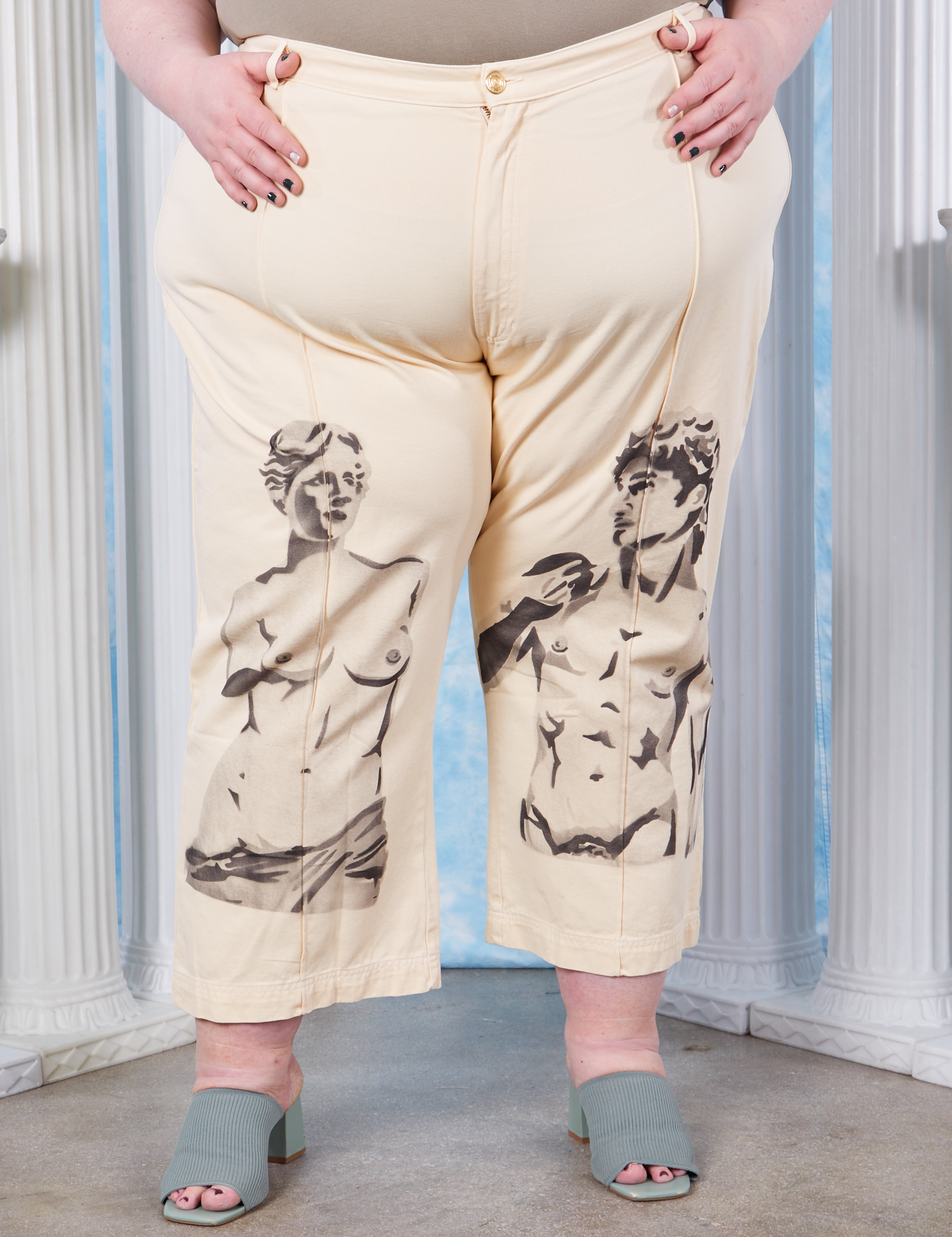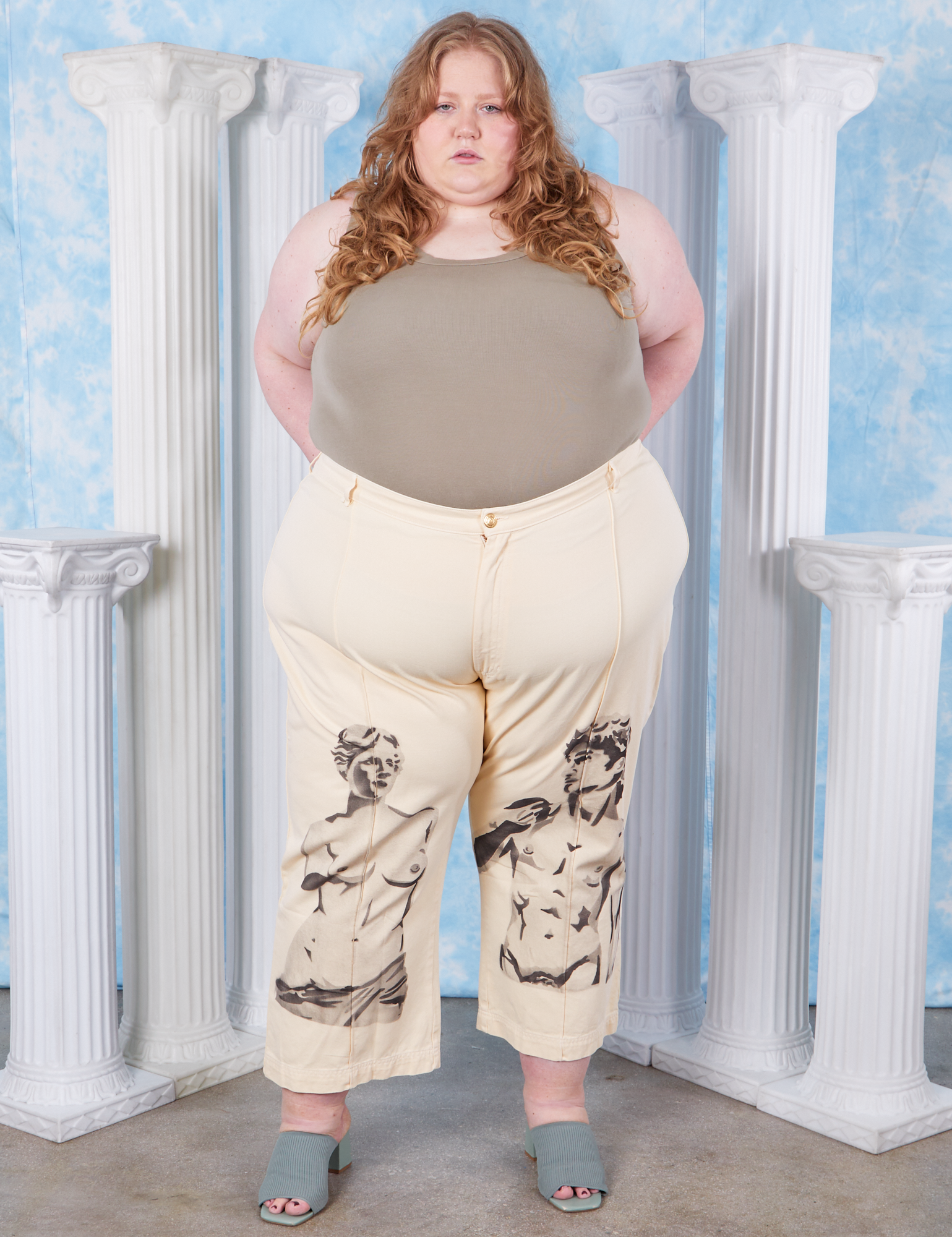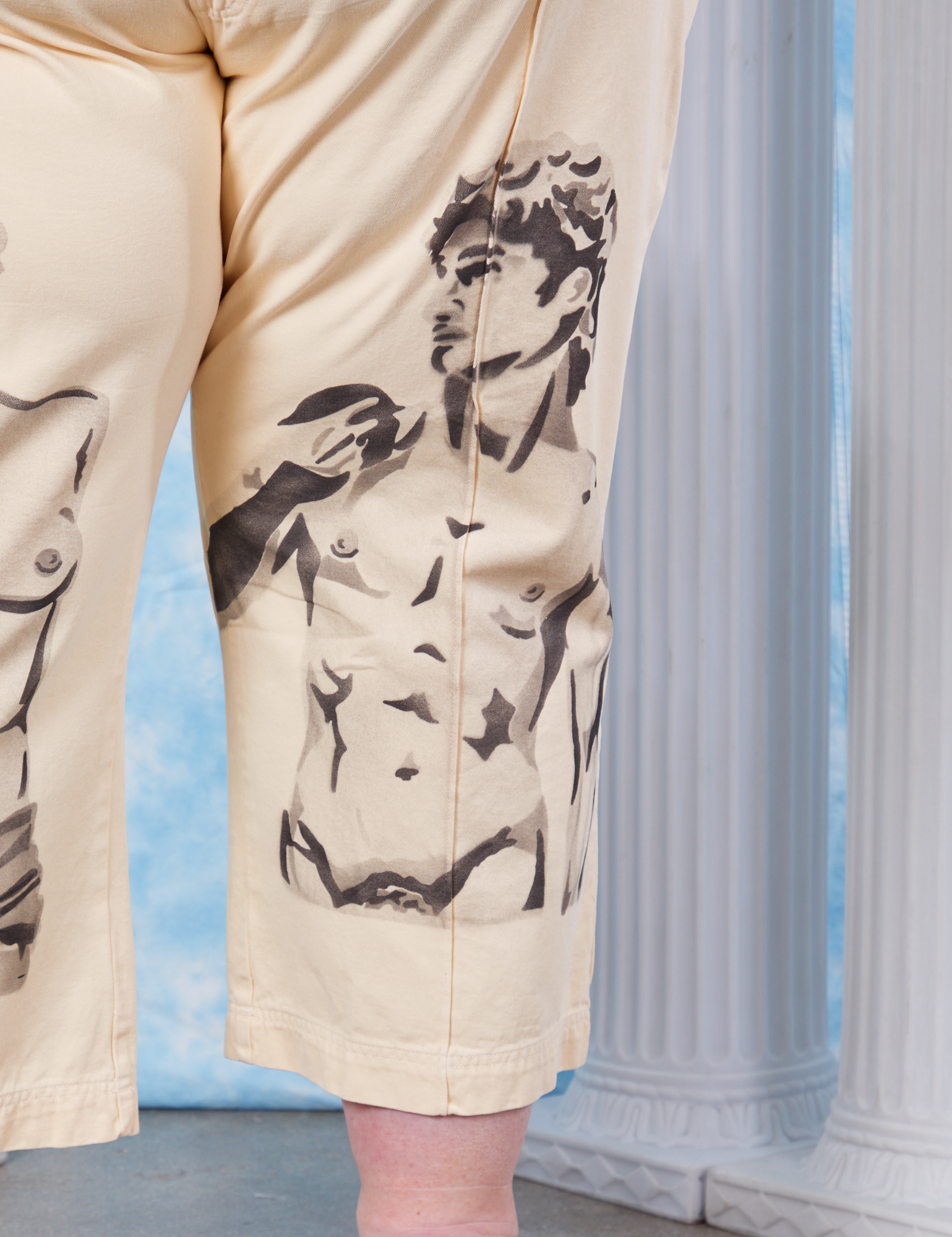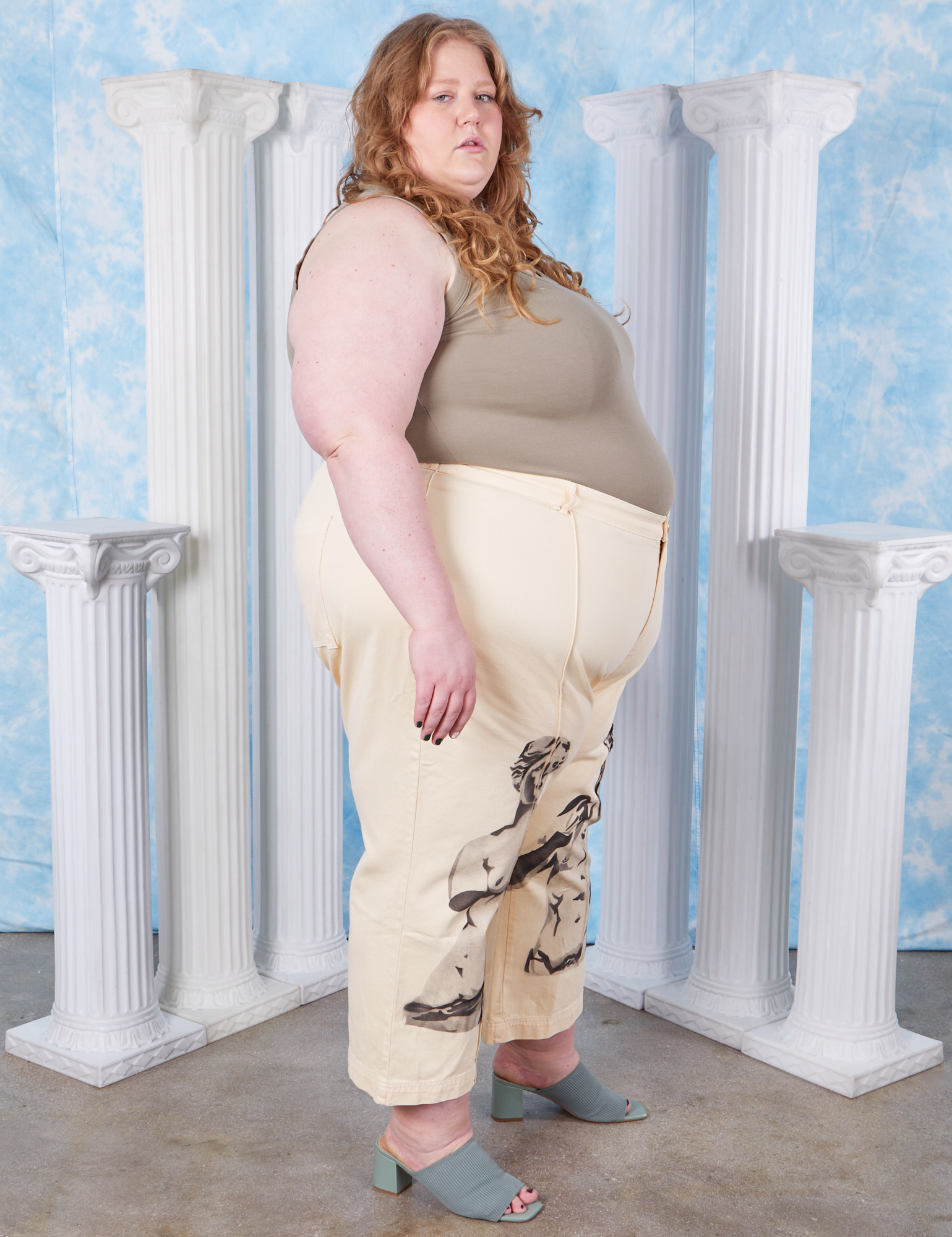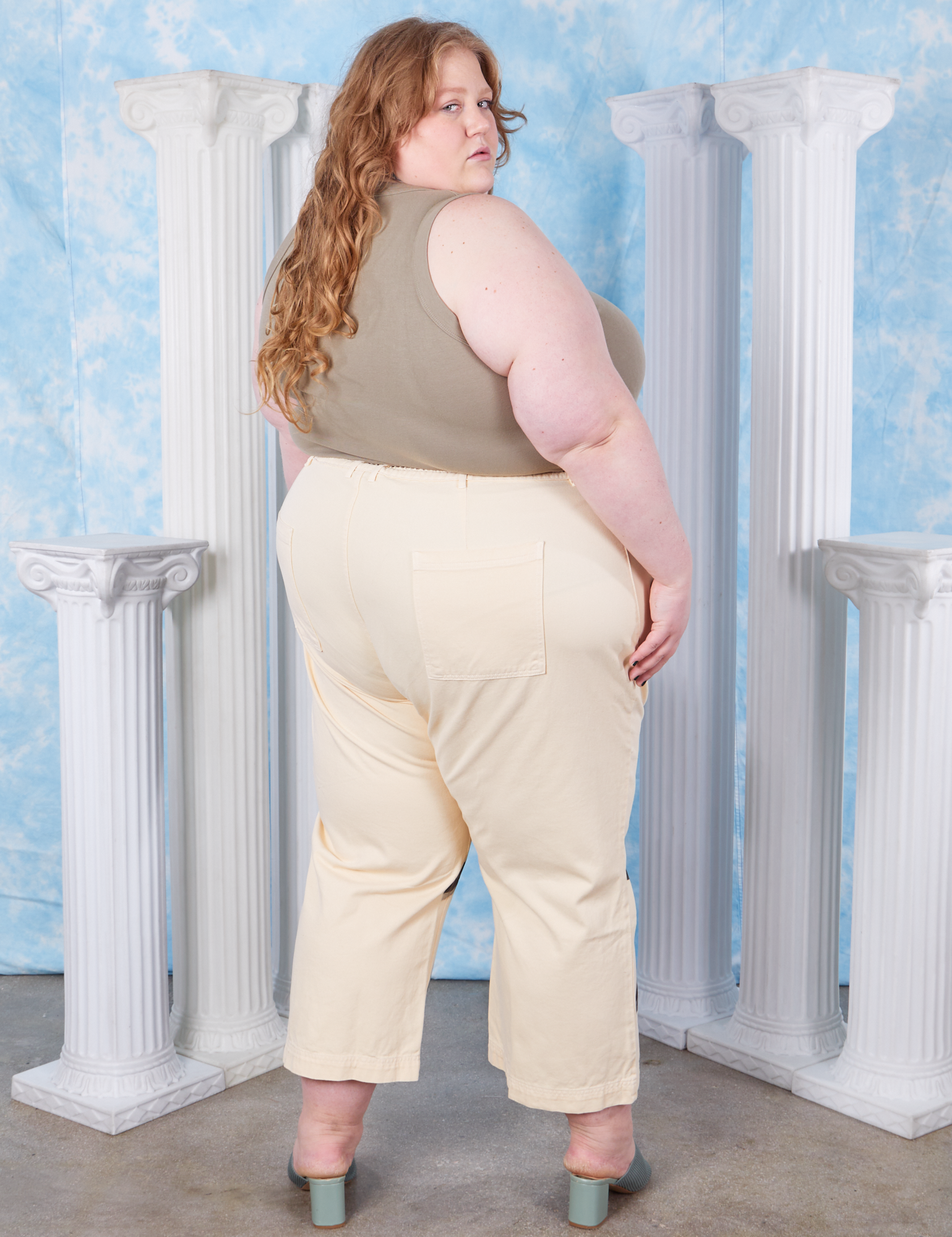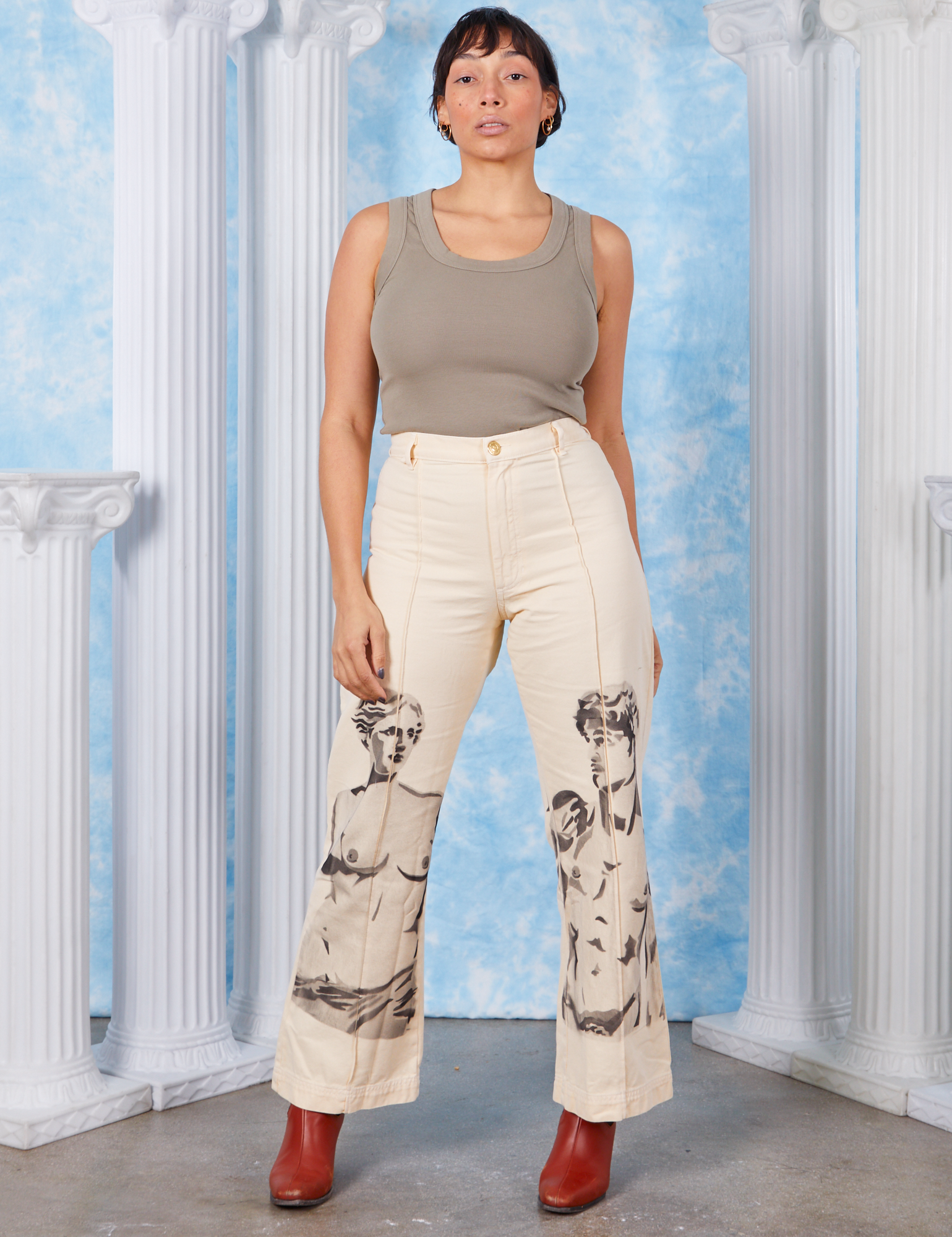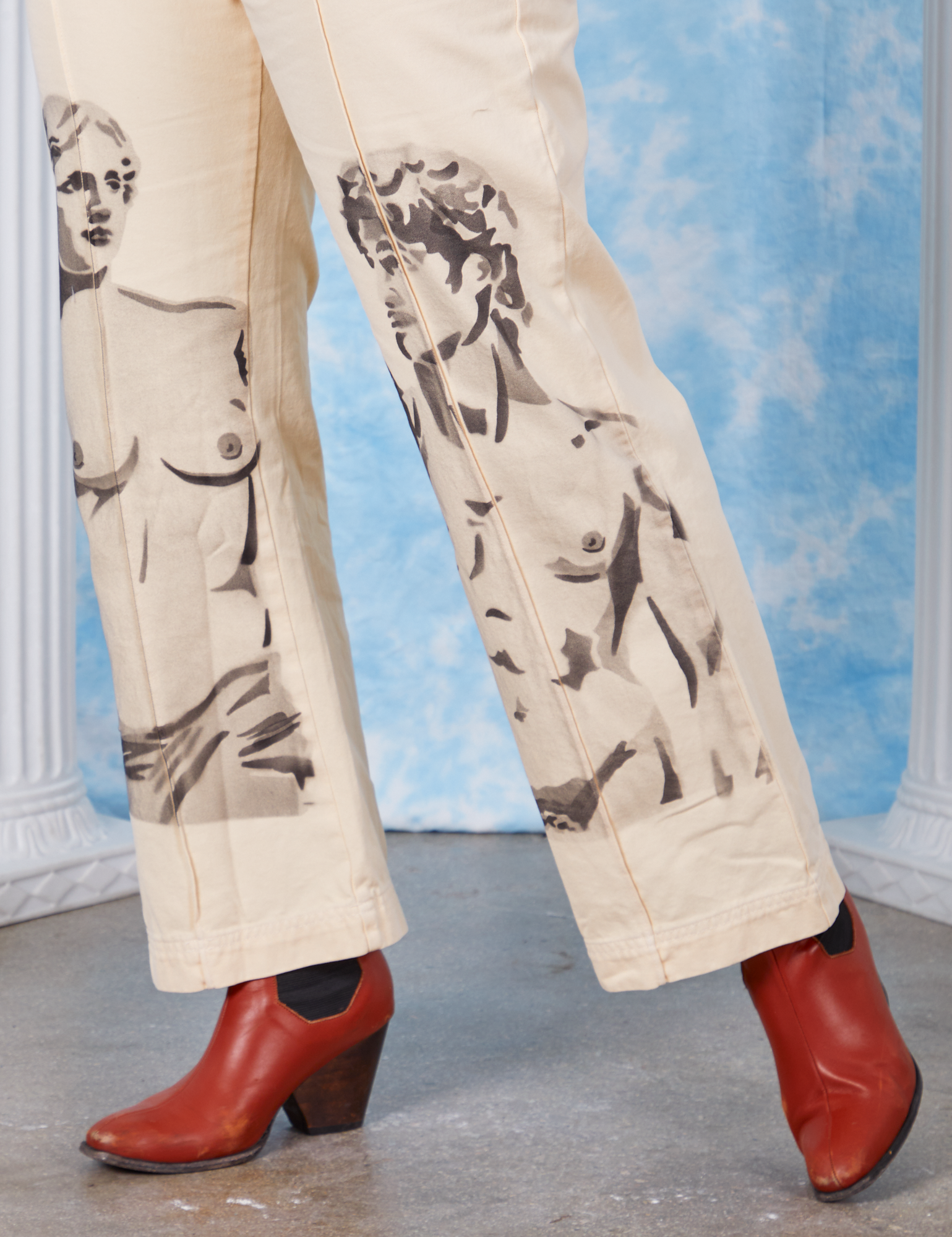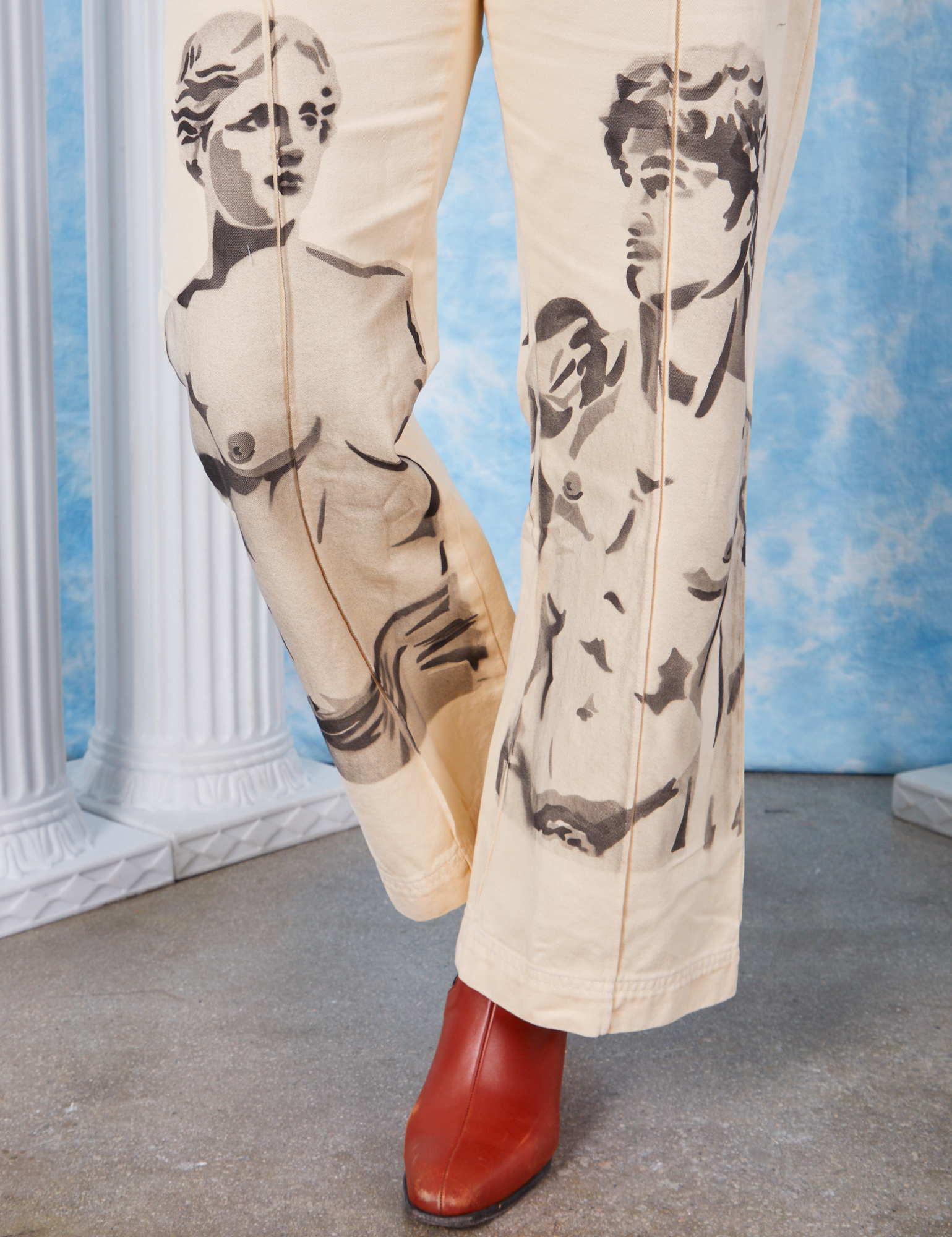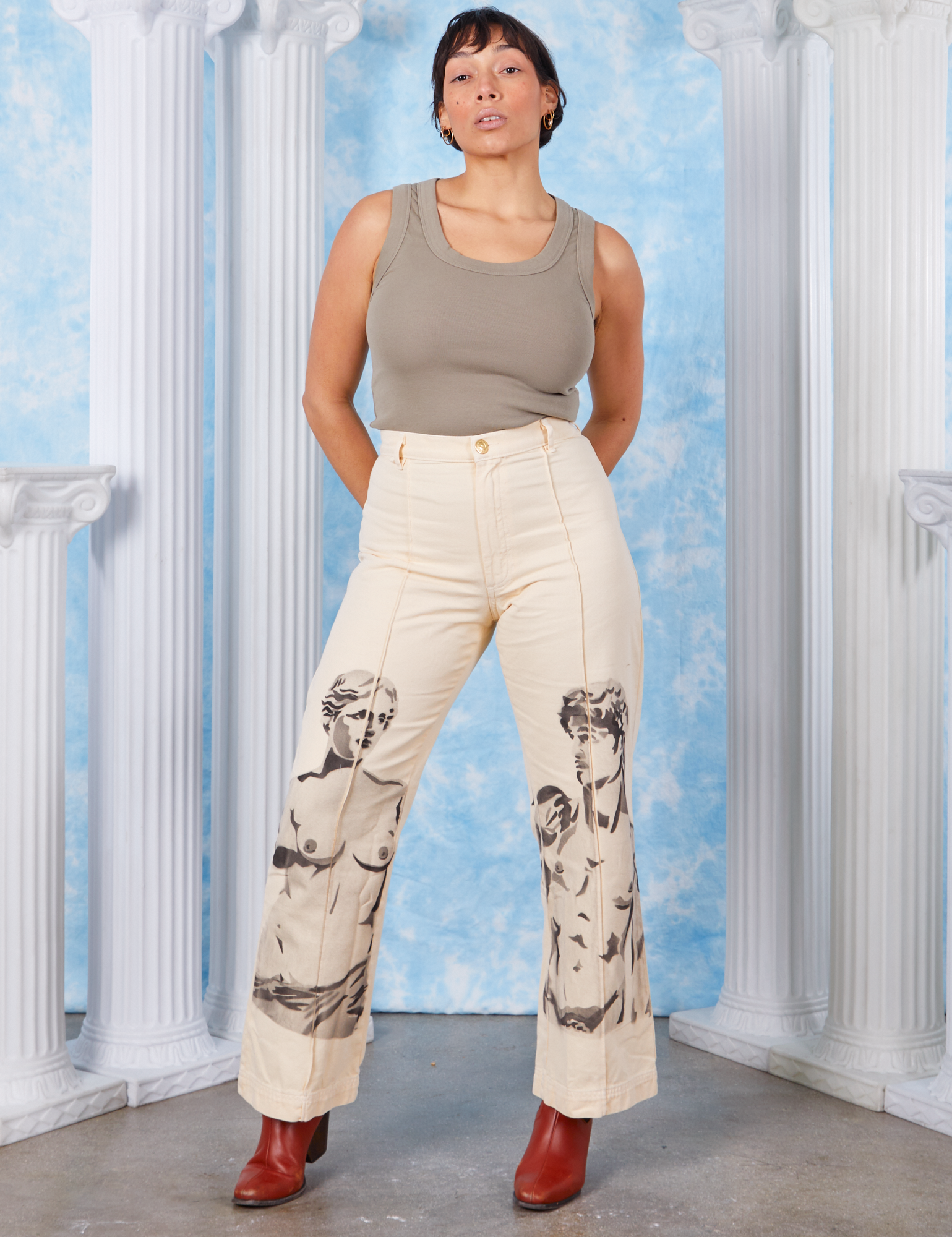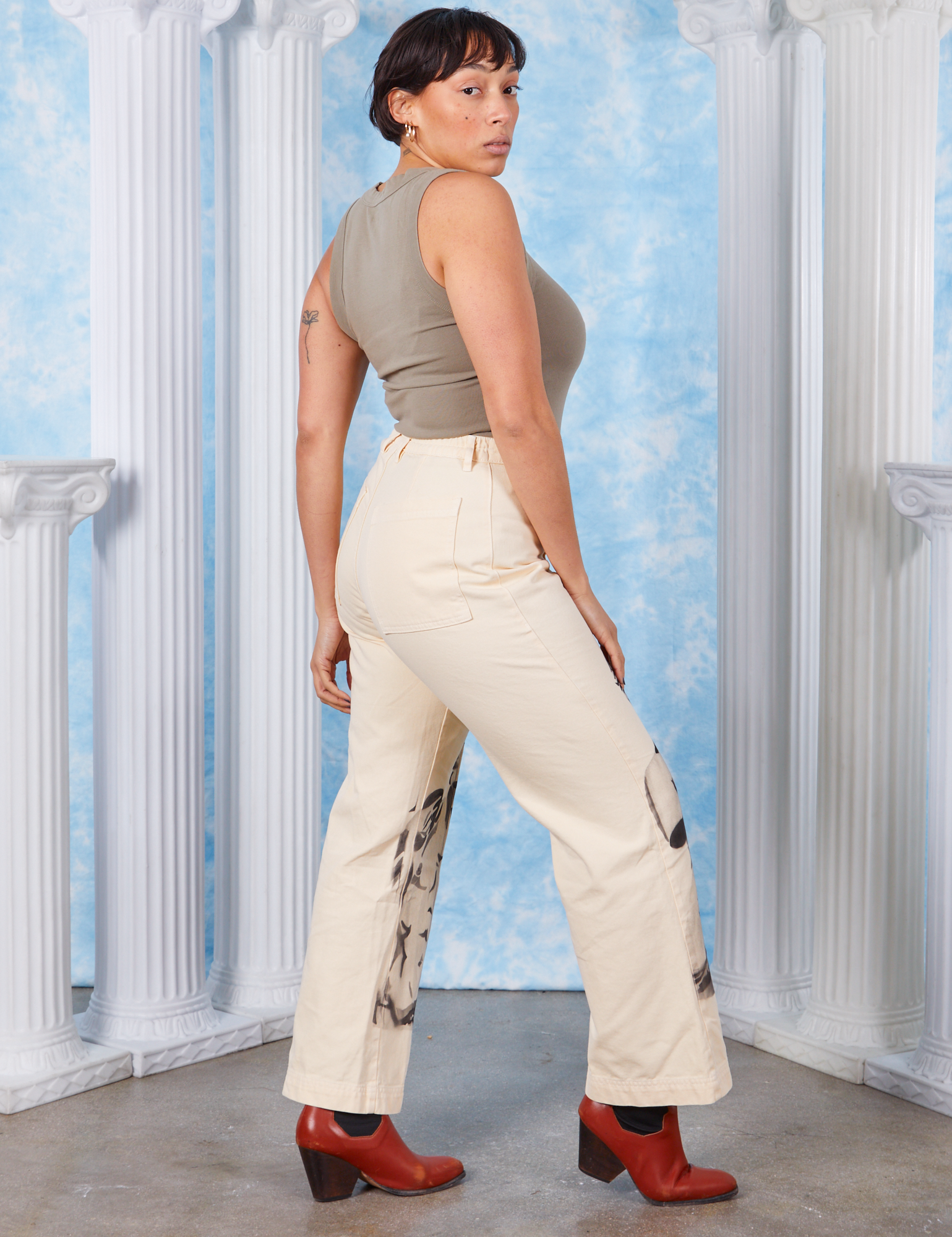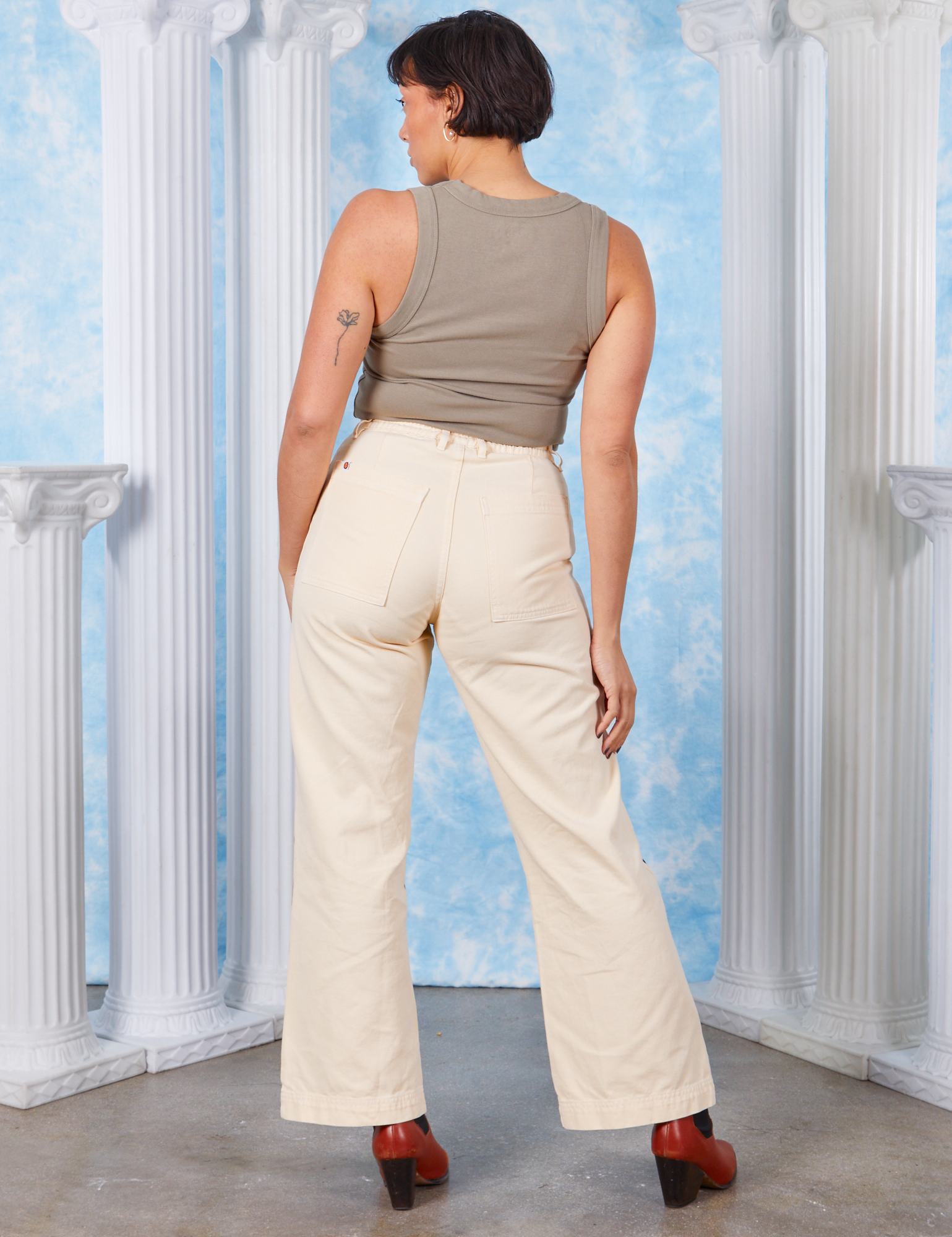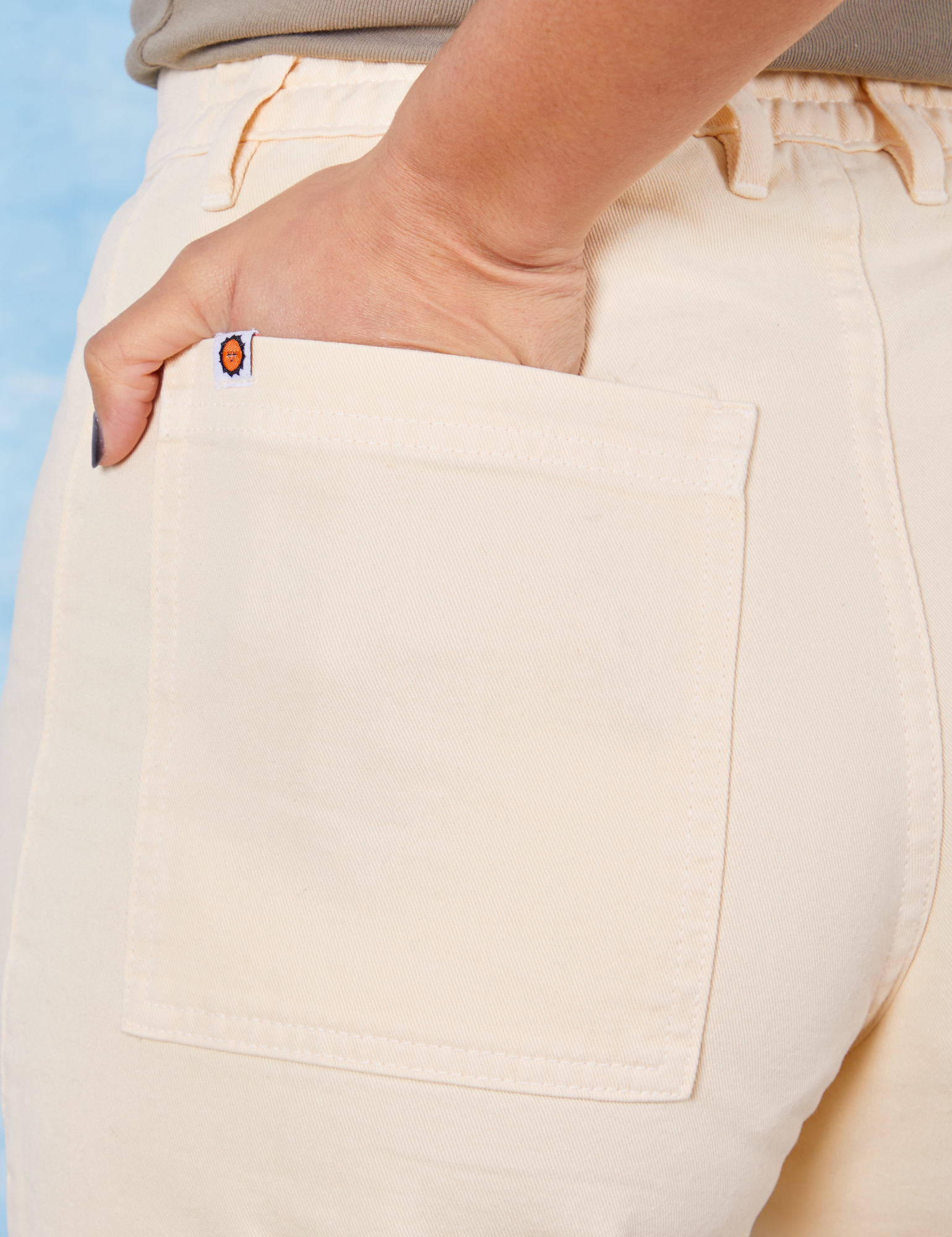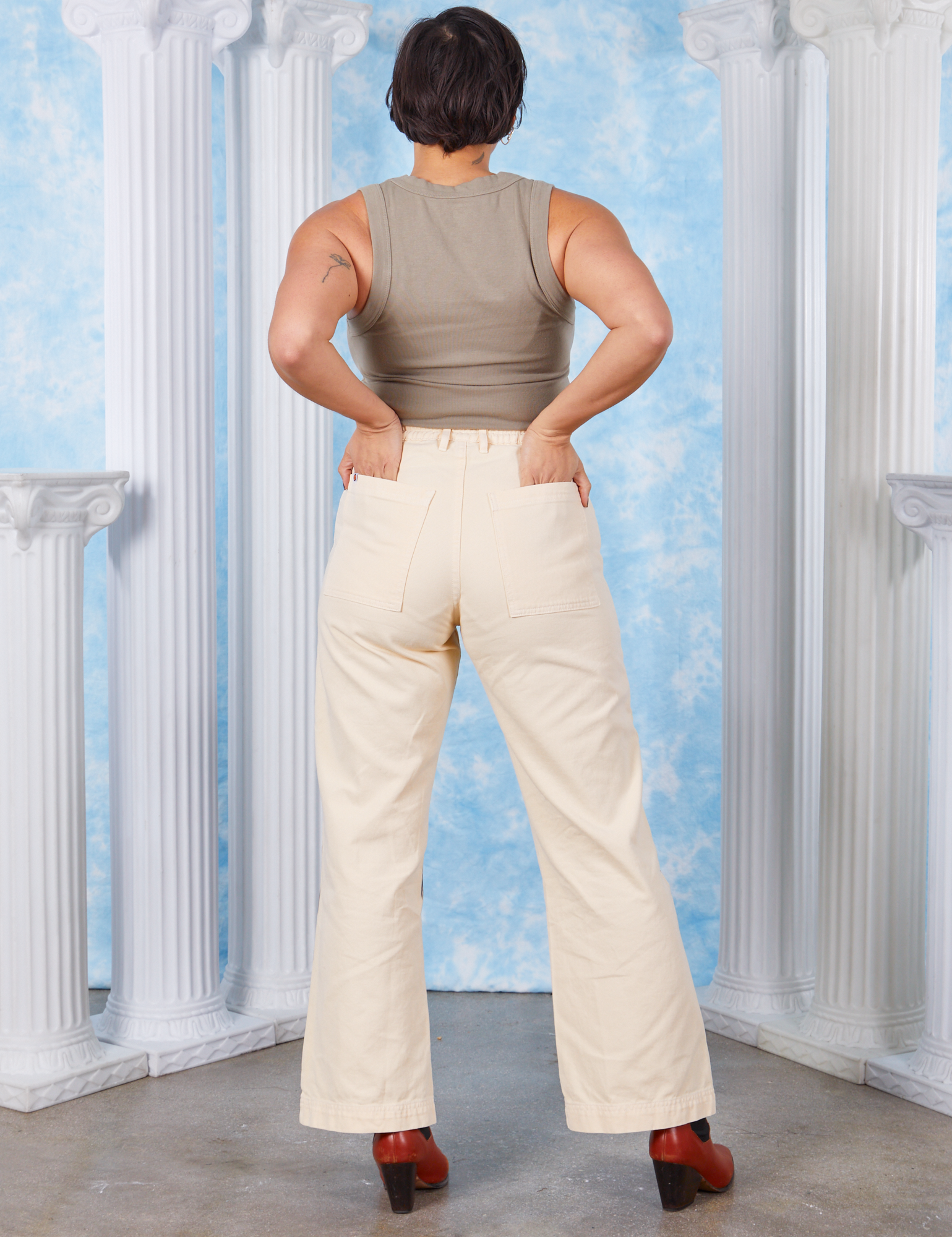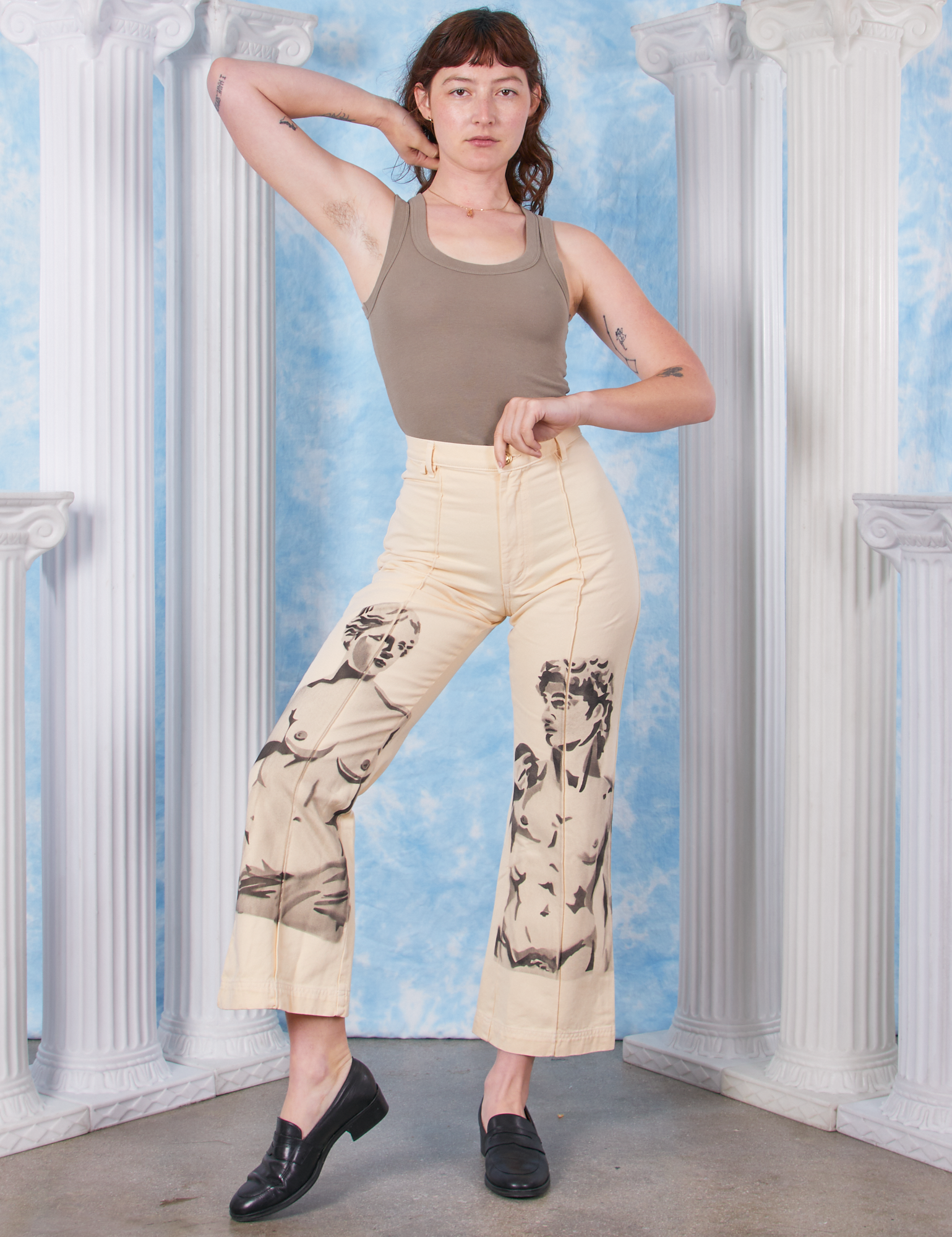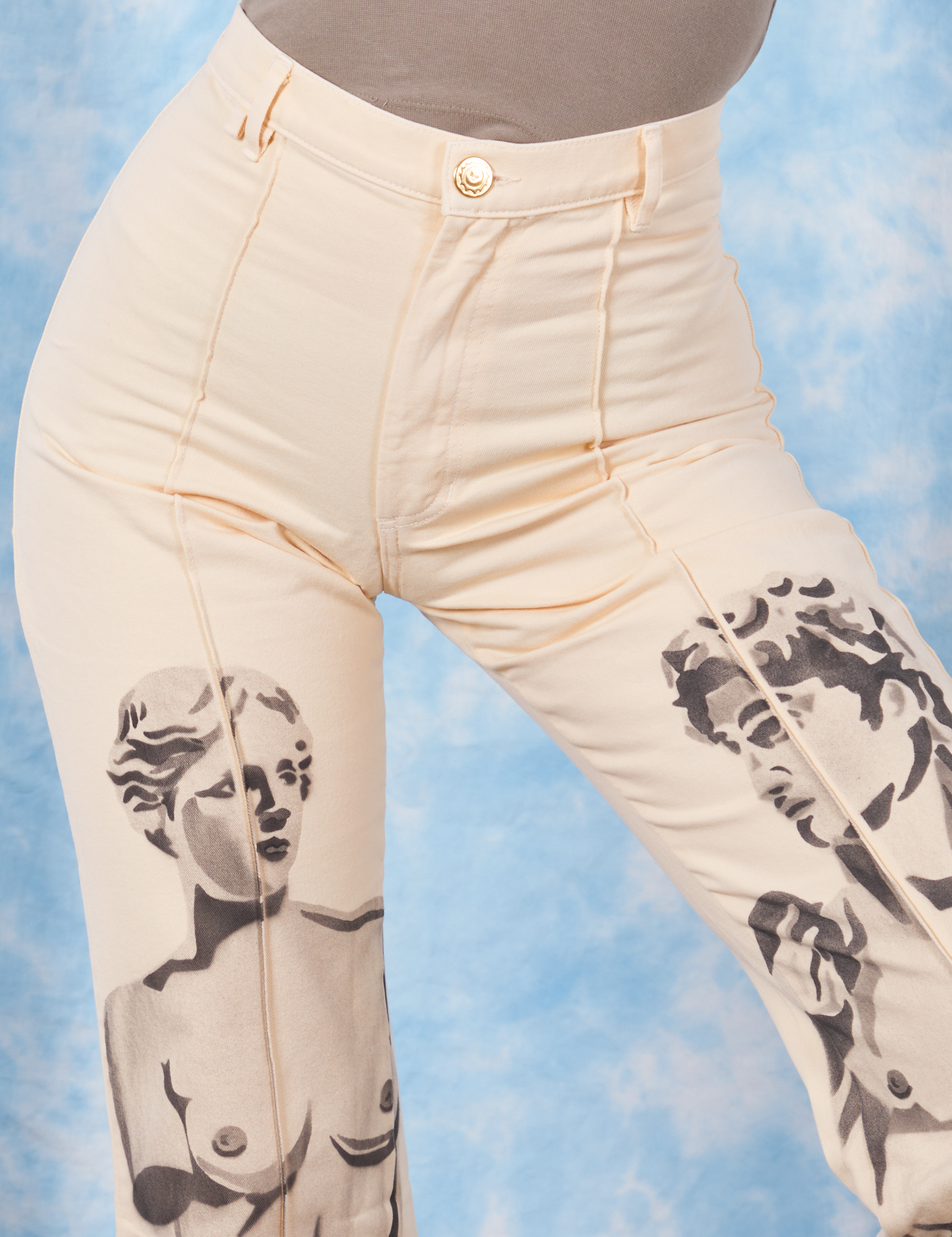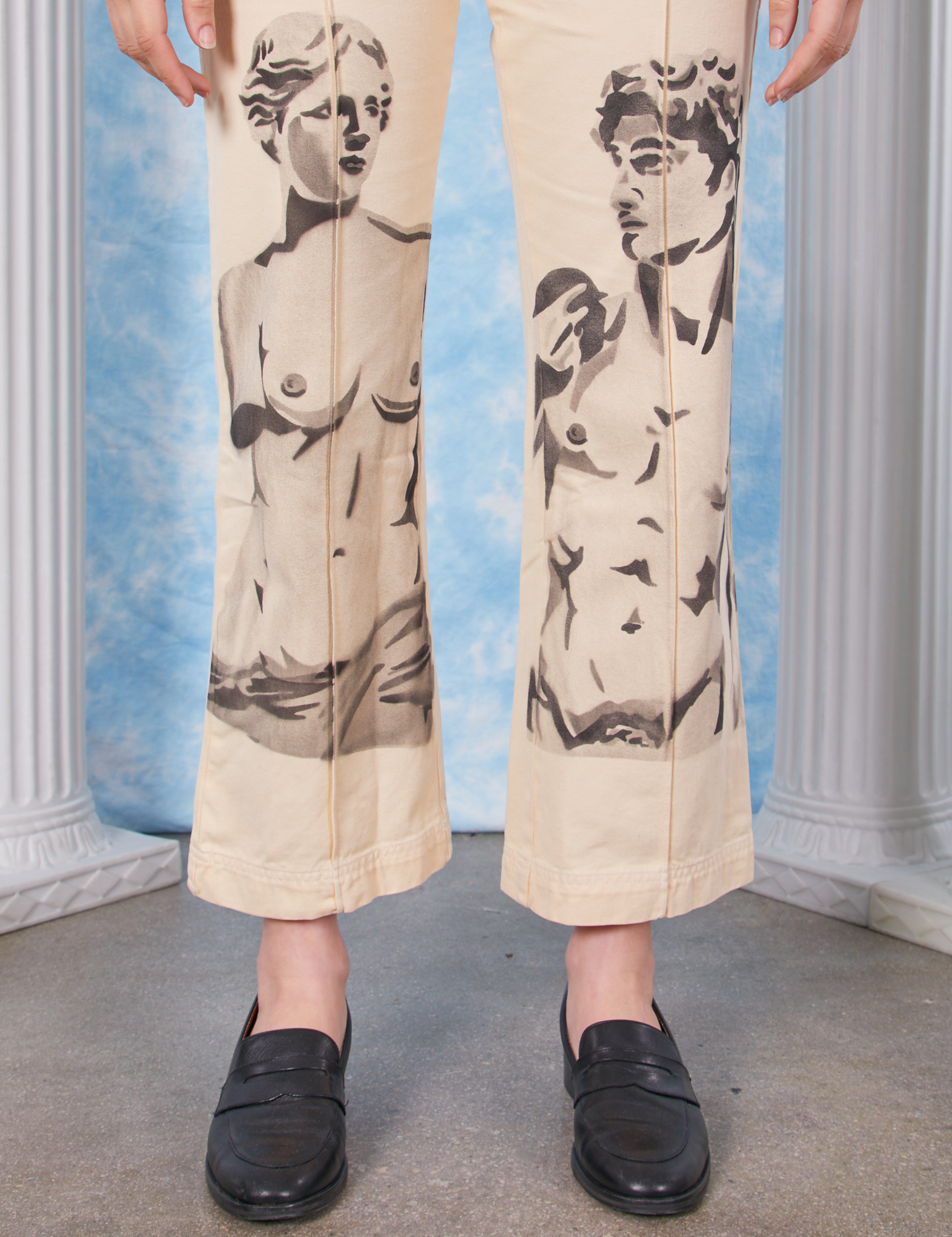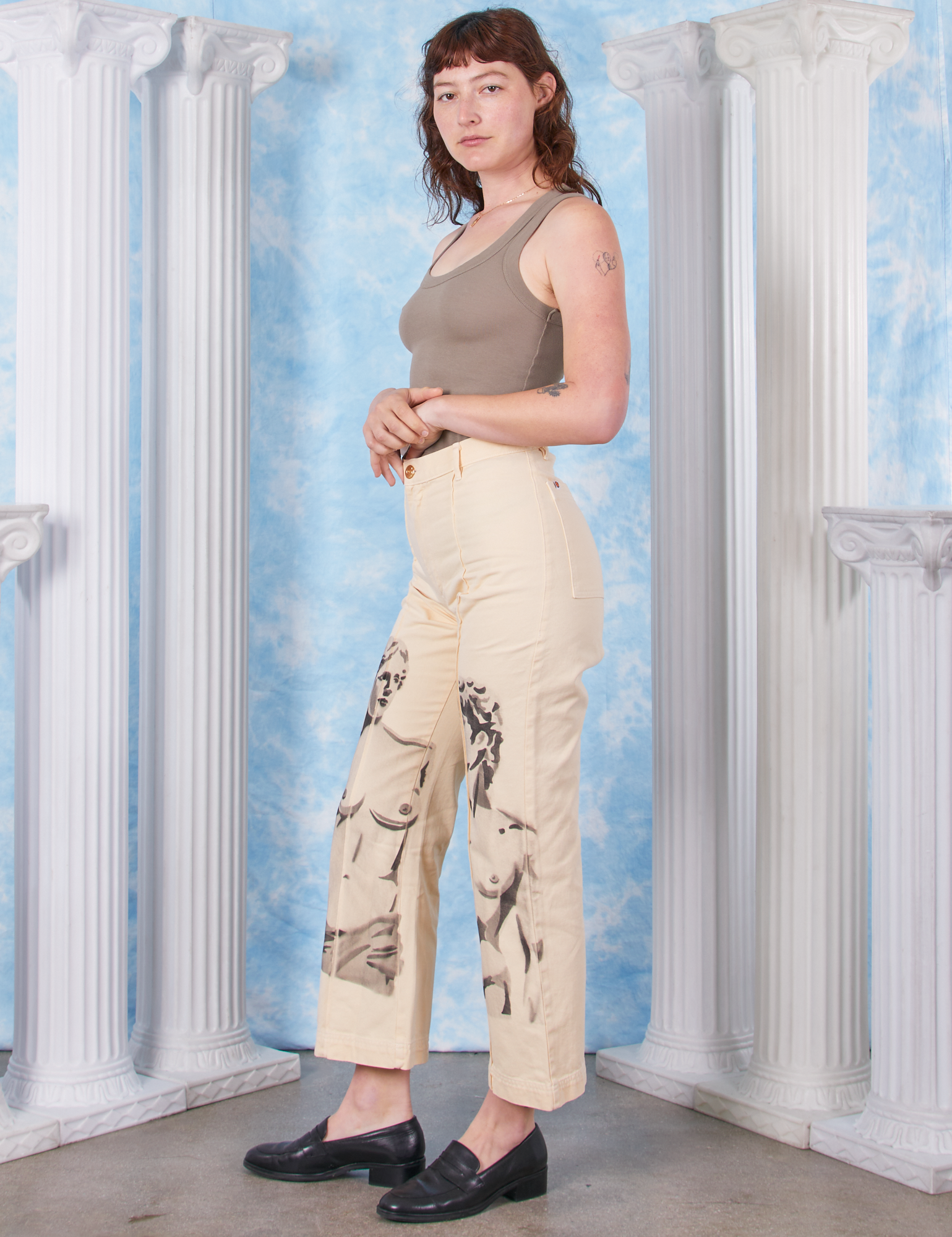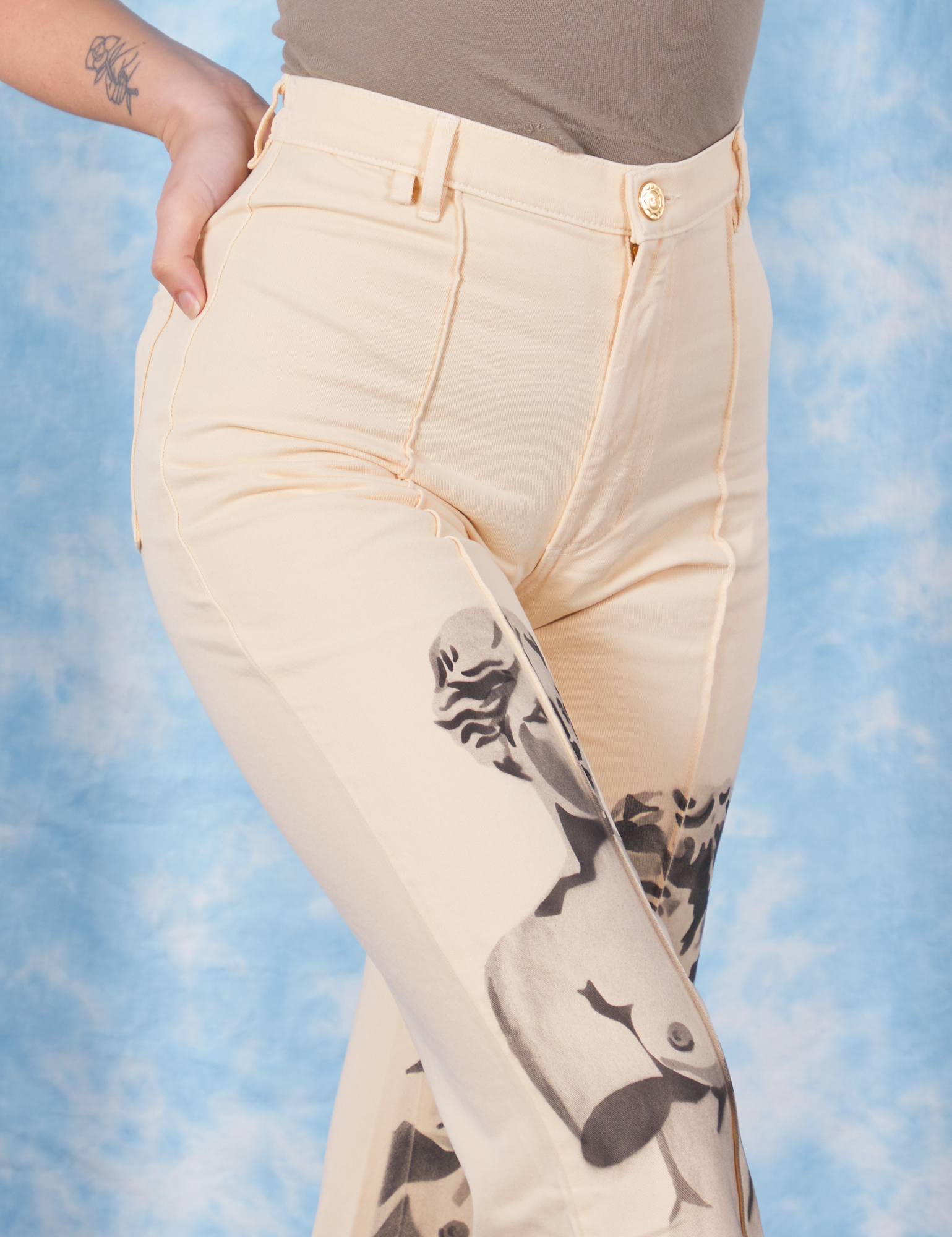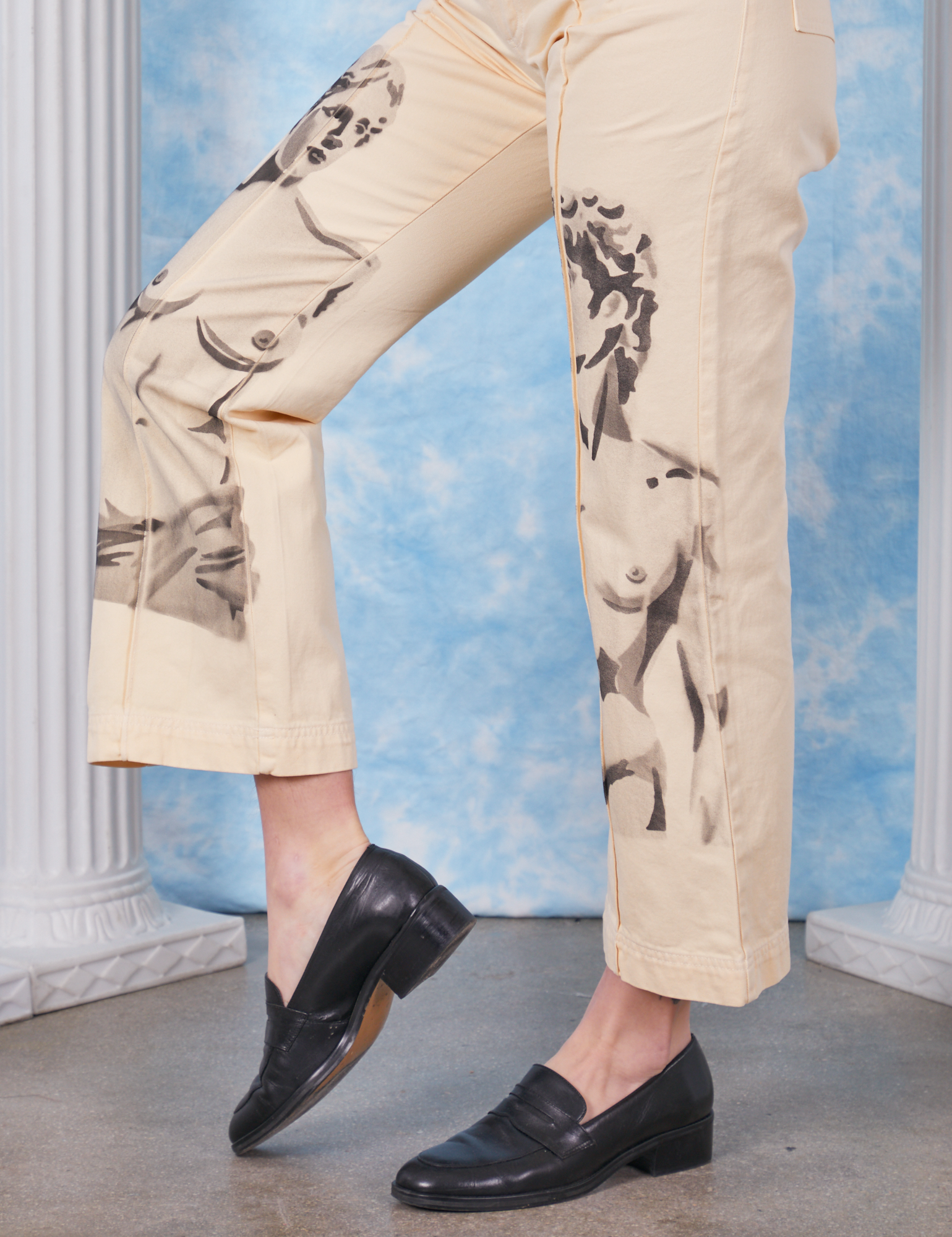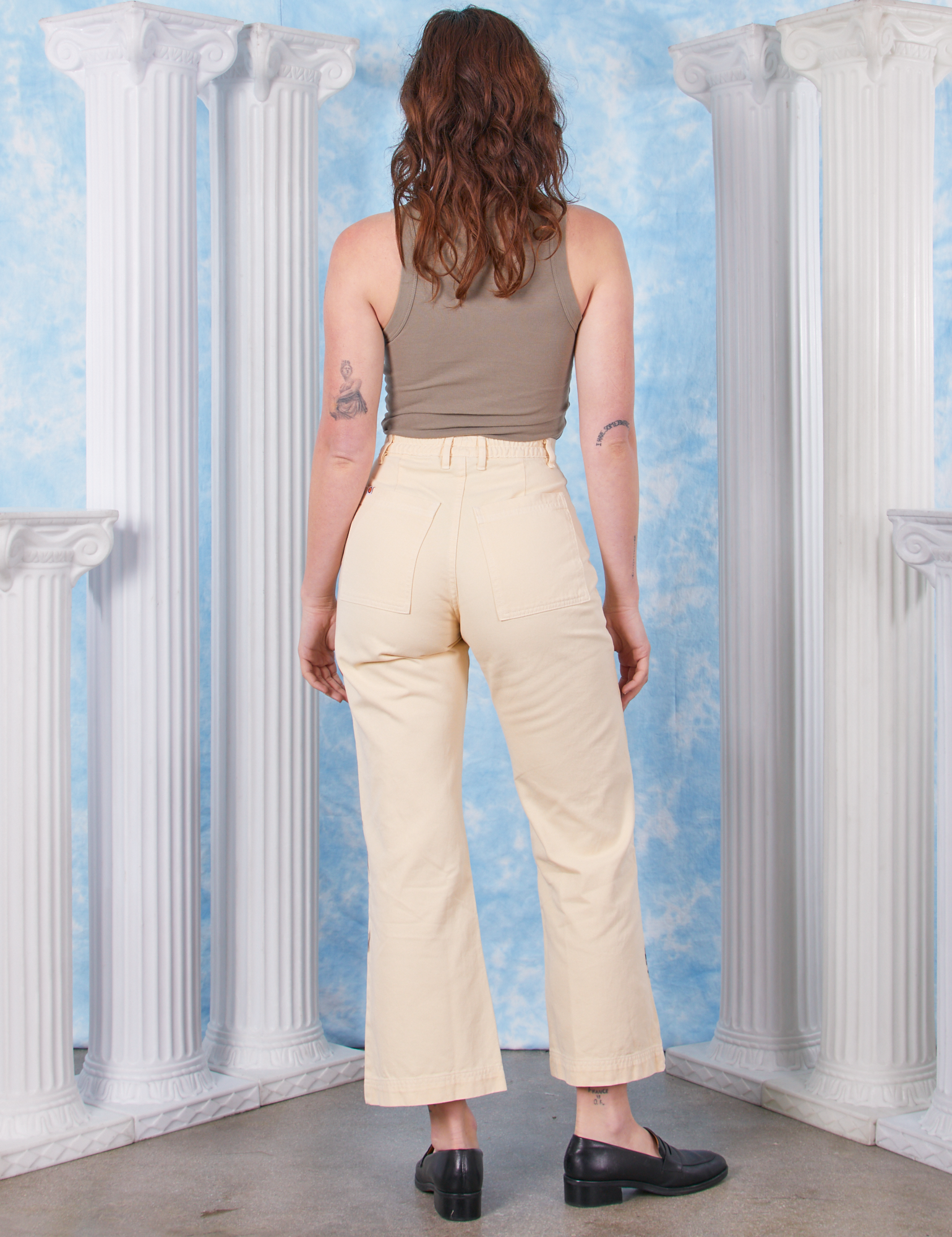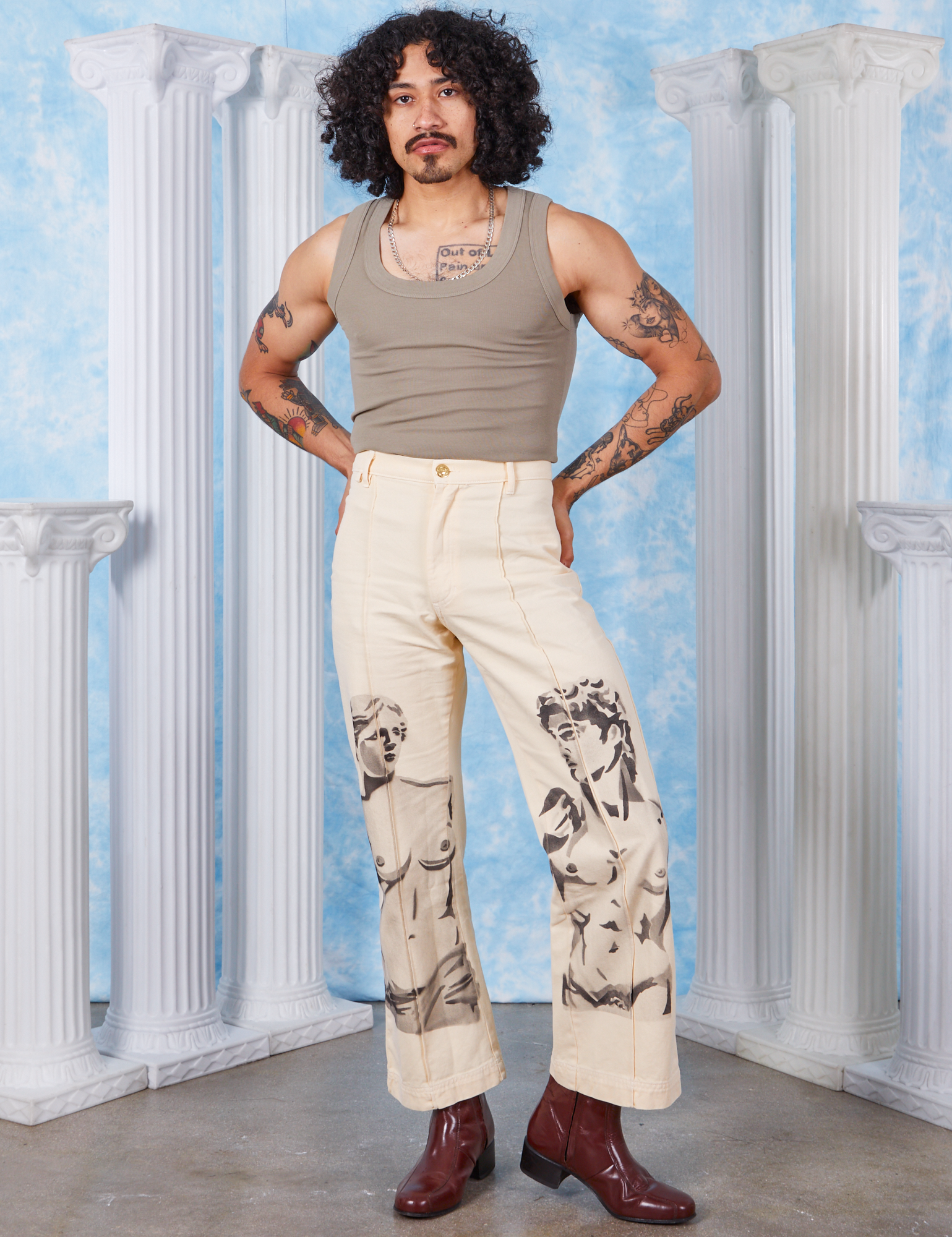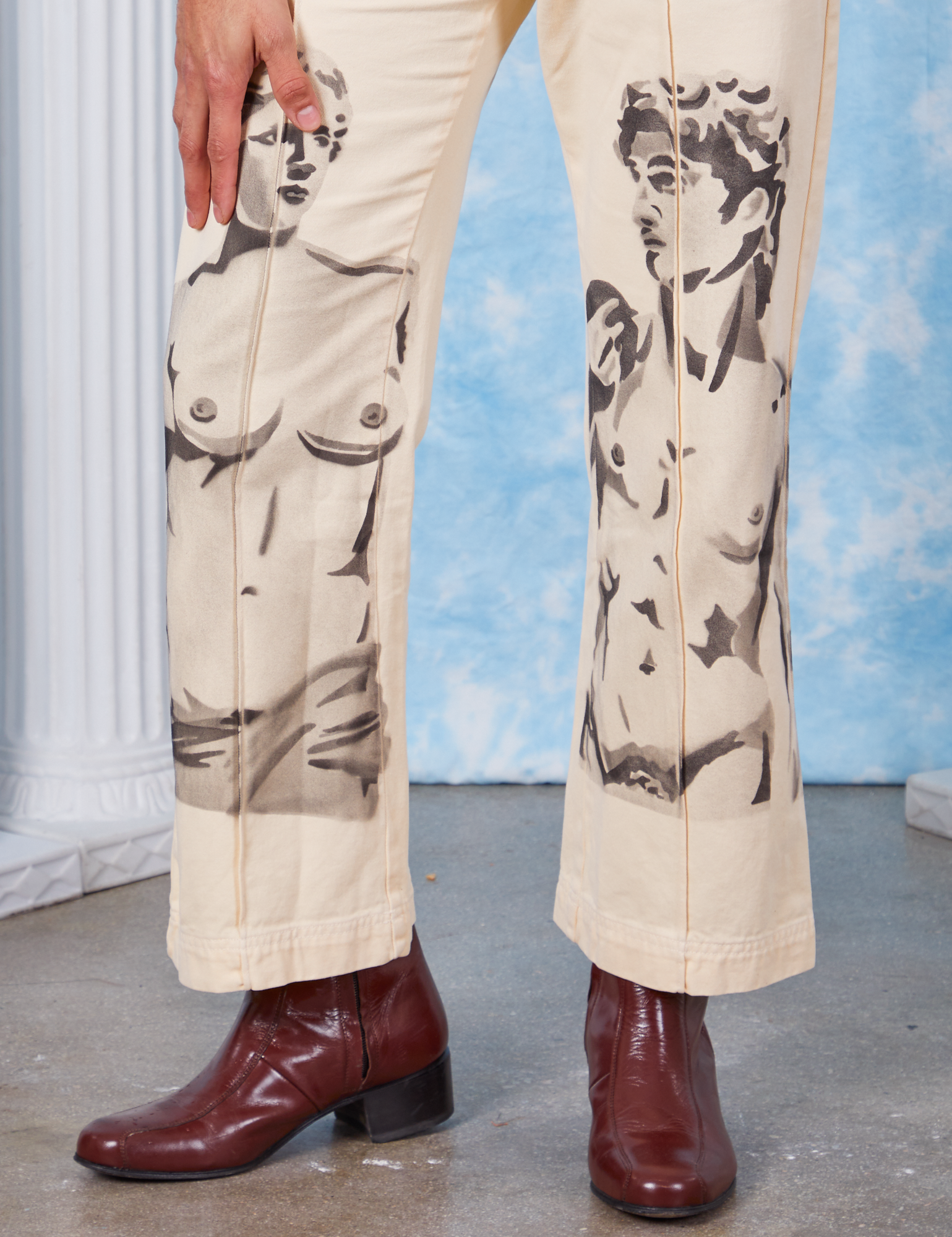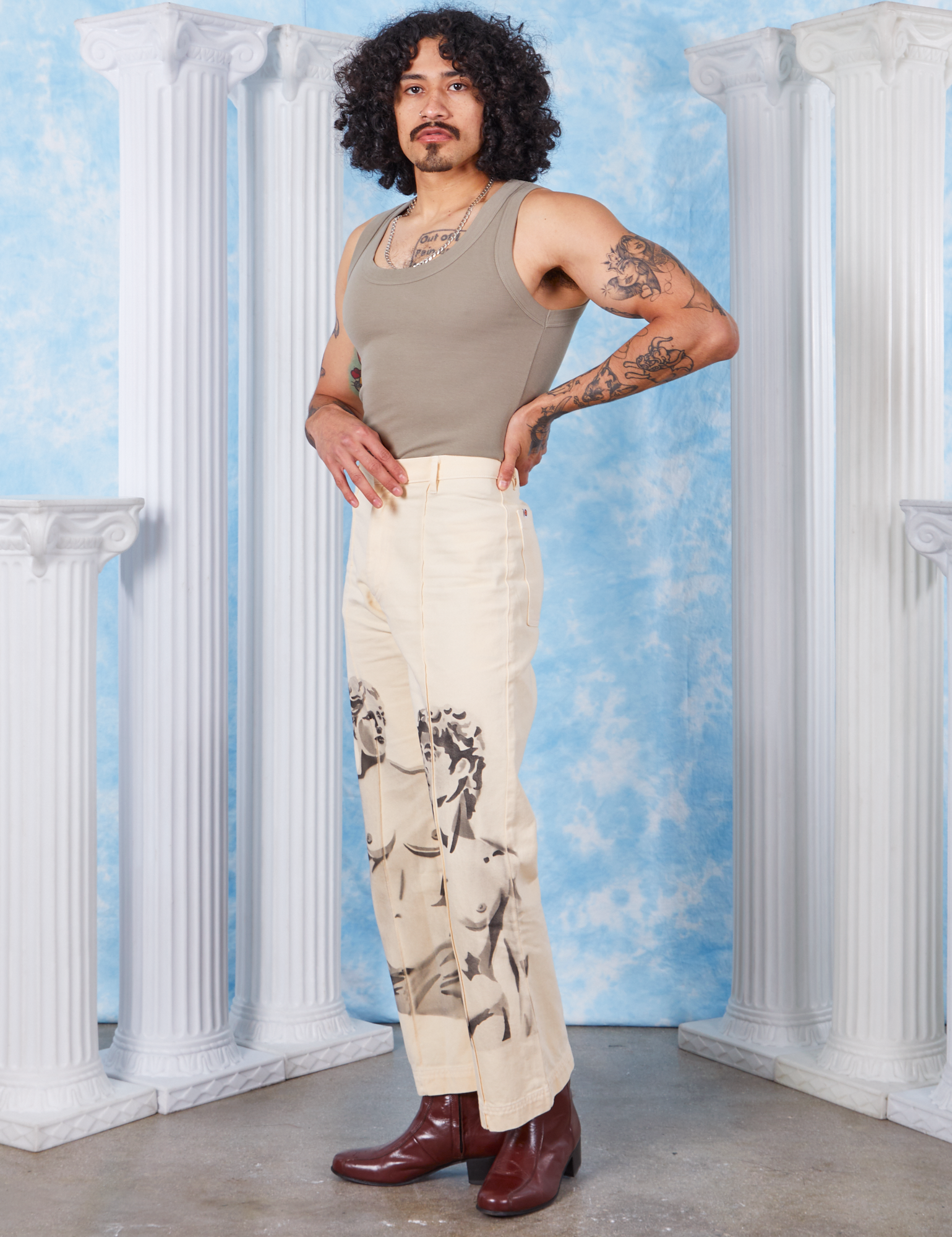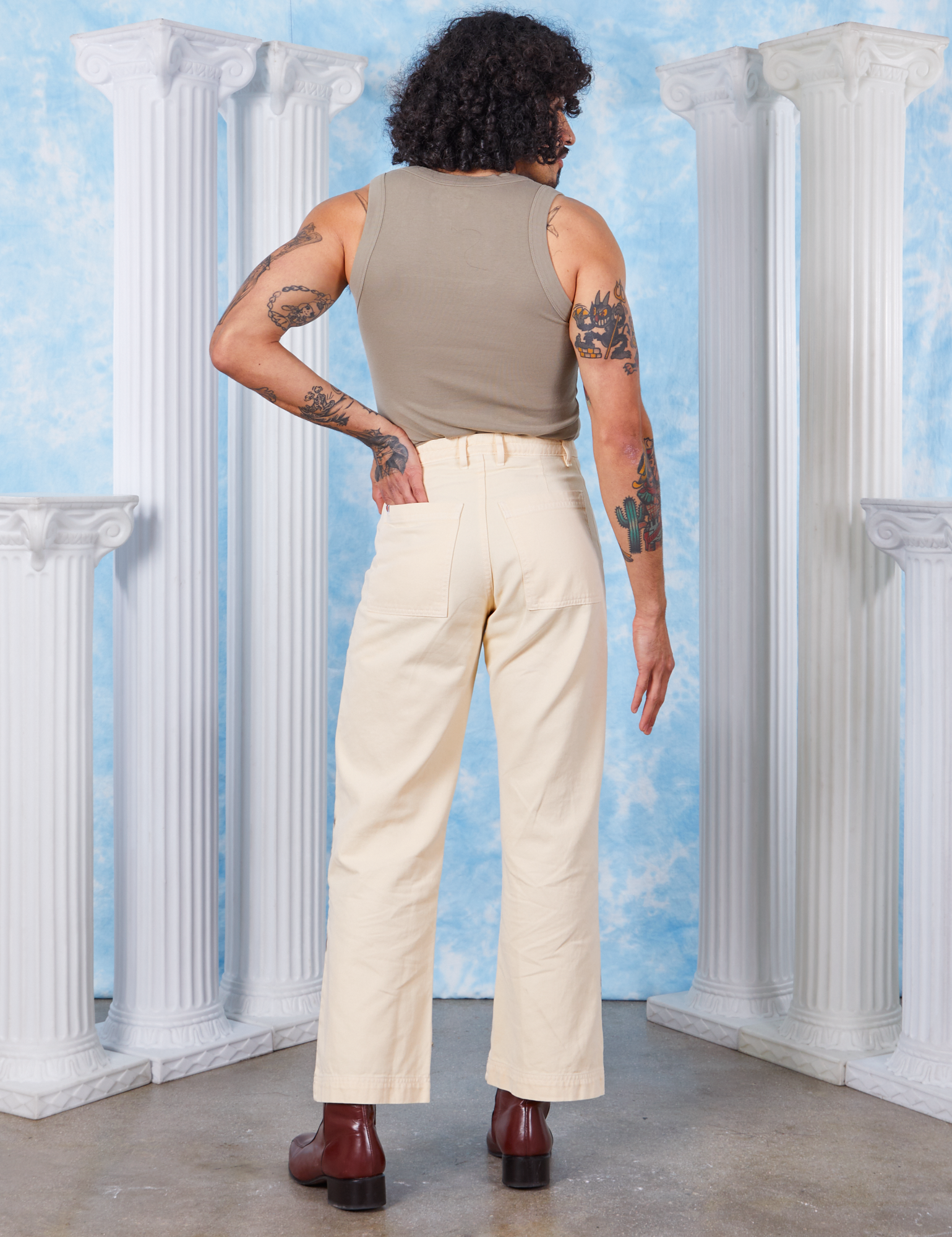 Venus & David Airbrush Western Pants *FINAL SALE*
LAST CHANCE CLEARANCE! FINAL SALE!

🕊️AIRBRUSH COLLECTION🕊️

To create the art on these one-of-kind pieces, it took 8 different airbrush stencils. Meticulous and very skillful handling in lining up each stencil after the last has been sprayed by hand— these pieces are a work of art.

Wearable art. These pants have a beautiful pin-tuck that runs the length of each leg and they're flared, baby! 70's styling and silhouette. Elastic has been added at the back to ensure a better, more generous fit. Our twill does not have stretch built into the fabric but all of our pieces break in beautifully with wear and conform to your body. Heavy duty contrast purple stitching.

Please note-- all airbrush pieces are done by hand and each piece, while similar, are totally unique! No two are alike! These processes are completely applied by hand so differences are to be expected.

------------

Designed, cut, sewn, and airbrushed by hand in Los Angeles with NAFTA certified USA made twill. 

Durable 100% Cotton 8.5oz Twill
Preshrunk
Flared Leg
Pin-Tucks
Key Loop
Elastic Waist in Back
Heavy Duty Stitching
YKK Zipper
Sun baby Logo Button
Regular 29" inseam
Airbrushed by Hand
Limited Edition
Fabric does not provide stretch and it will take time to break in. Each size can accommodate a range of body types. Please consult our size chart before ordering.

Catie is 5'11" and wearing 5XL
Tiara is 5'4" and wearing S
Alex is 5'8" and wearing XS
Jesse is 5'8" and wearing XS

Western Pants Size Chart