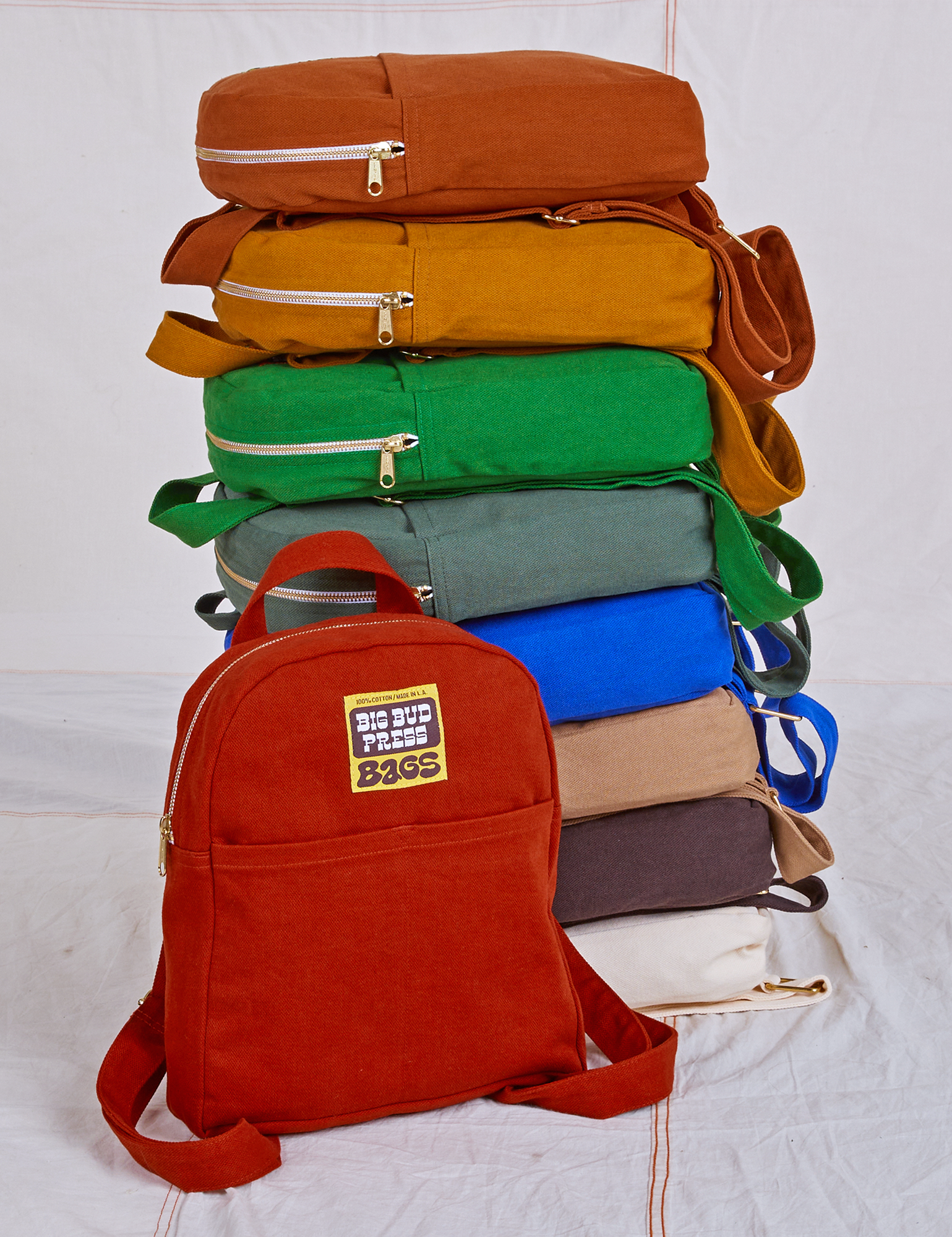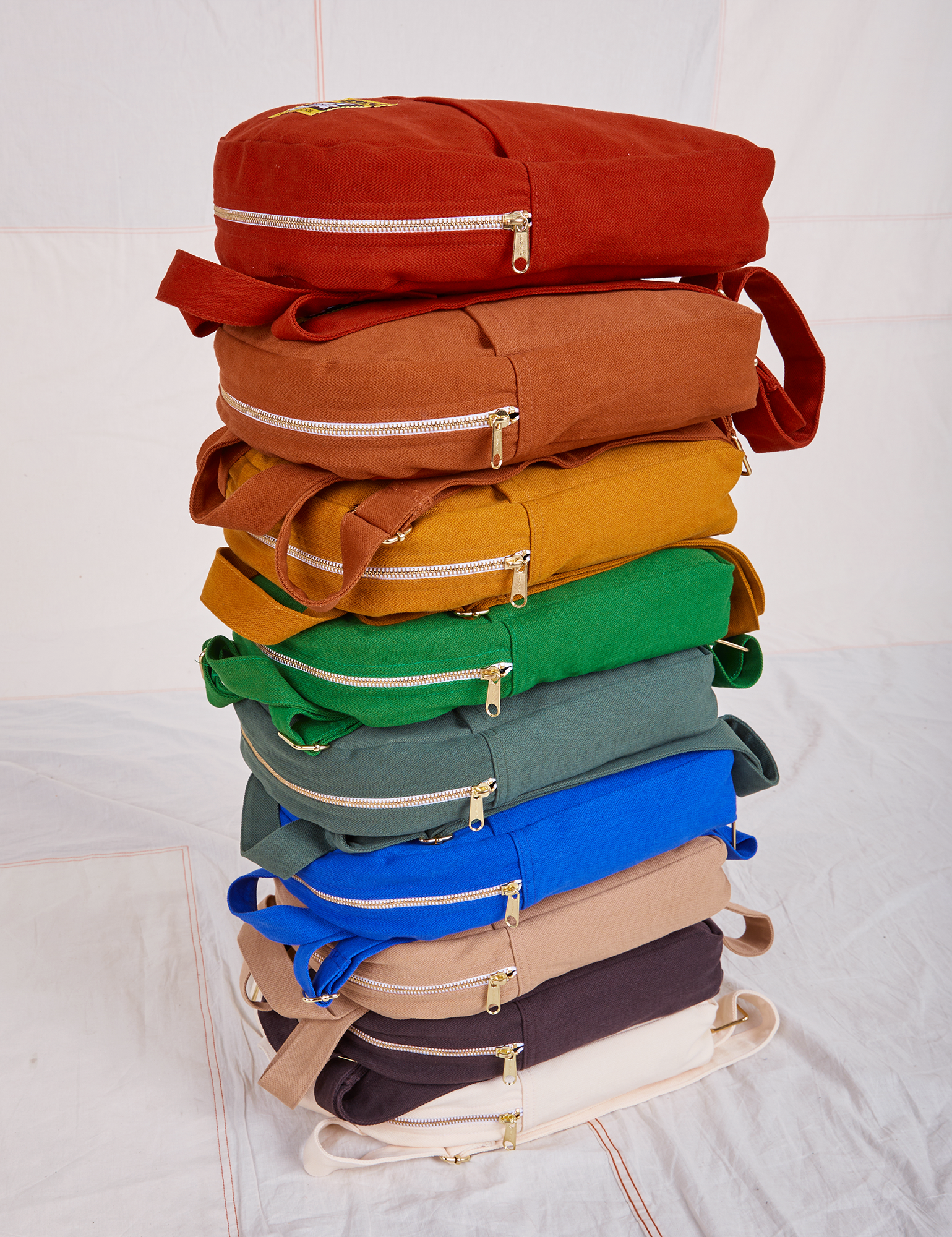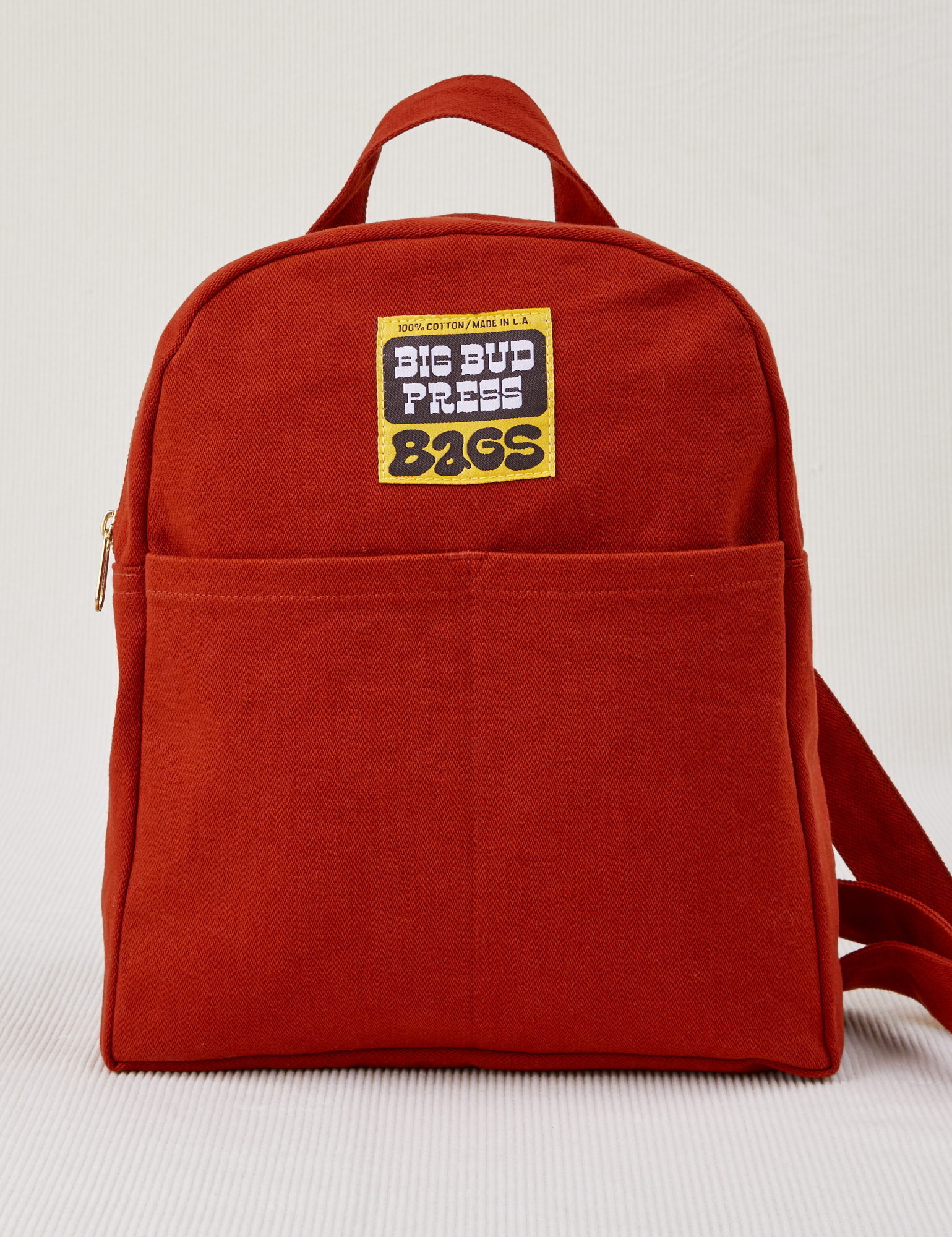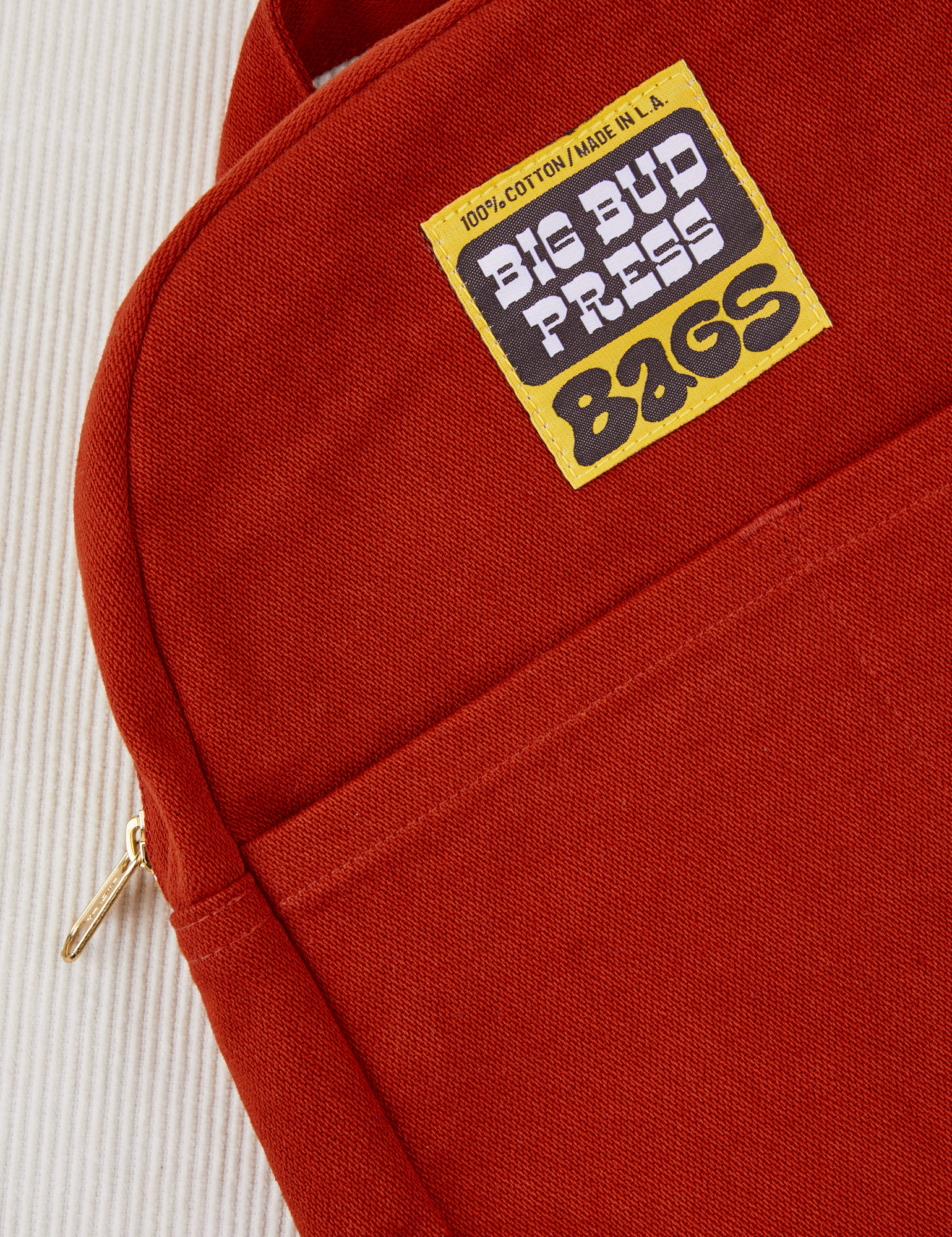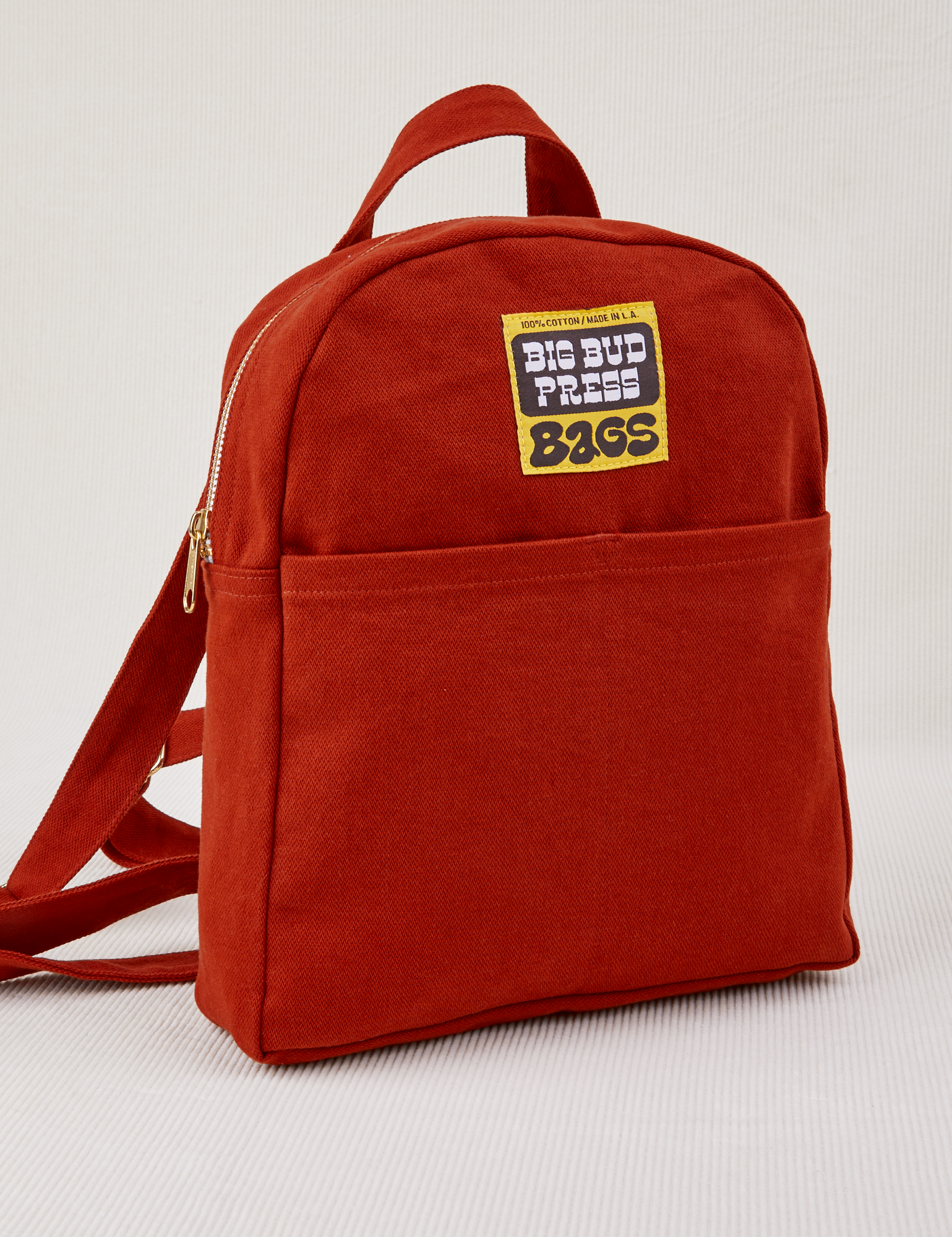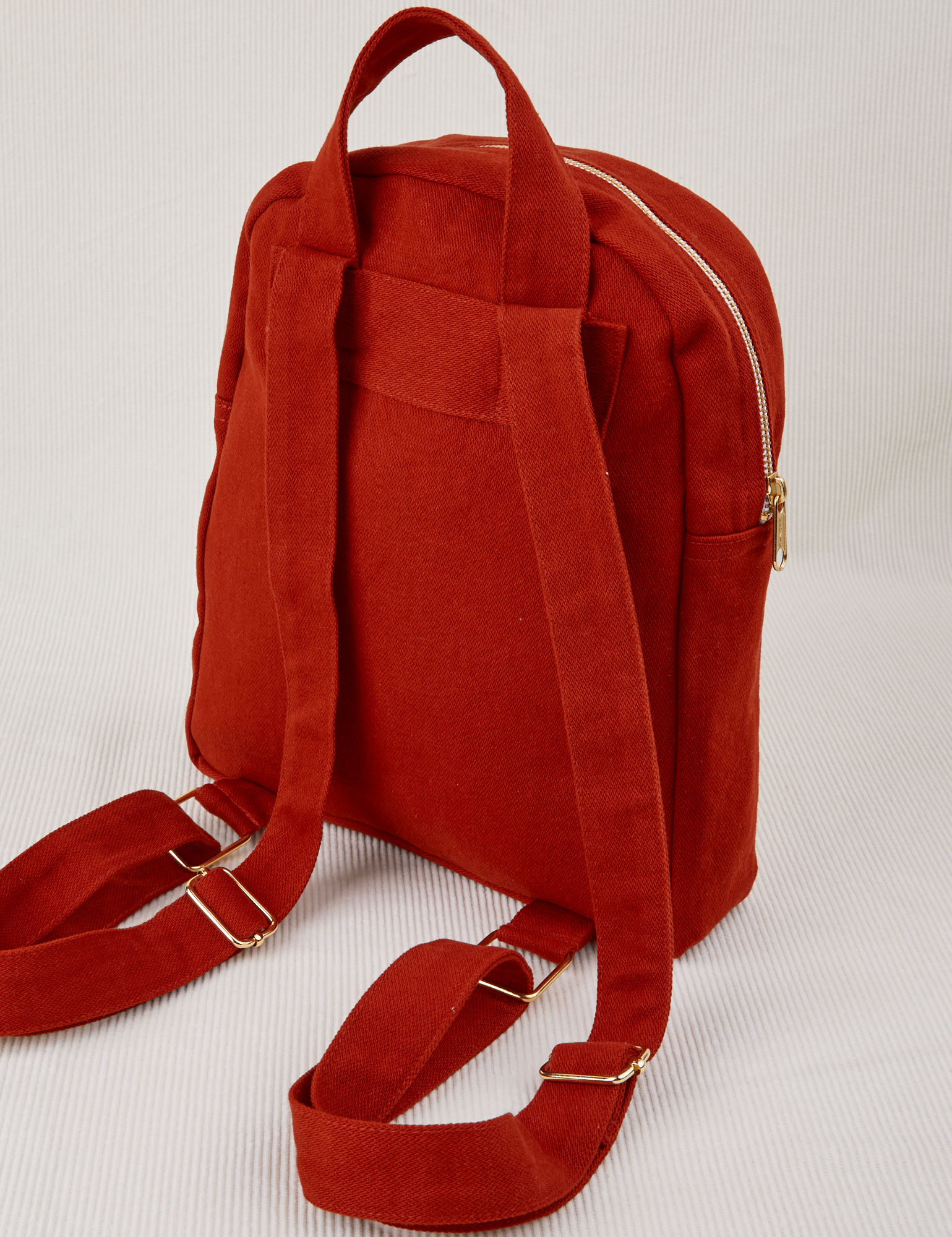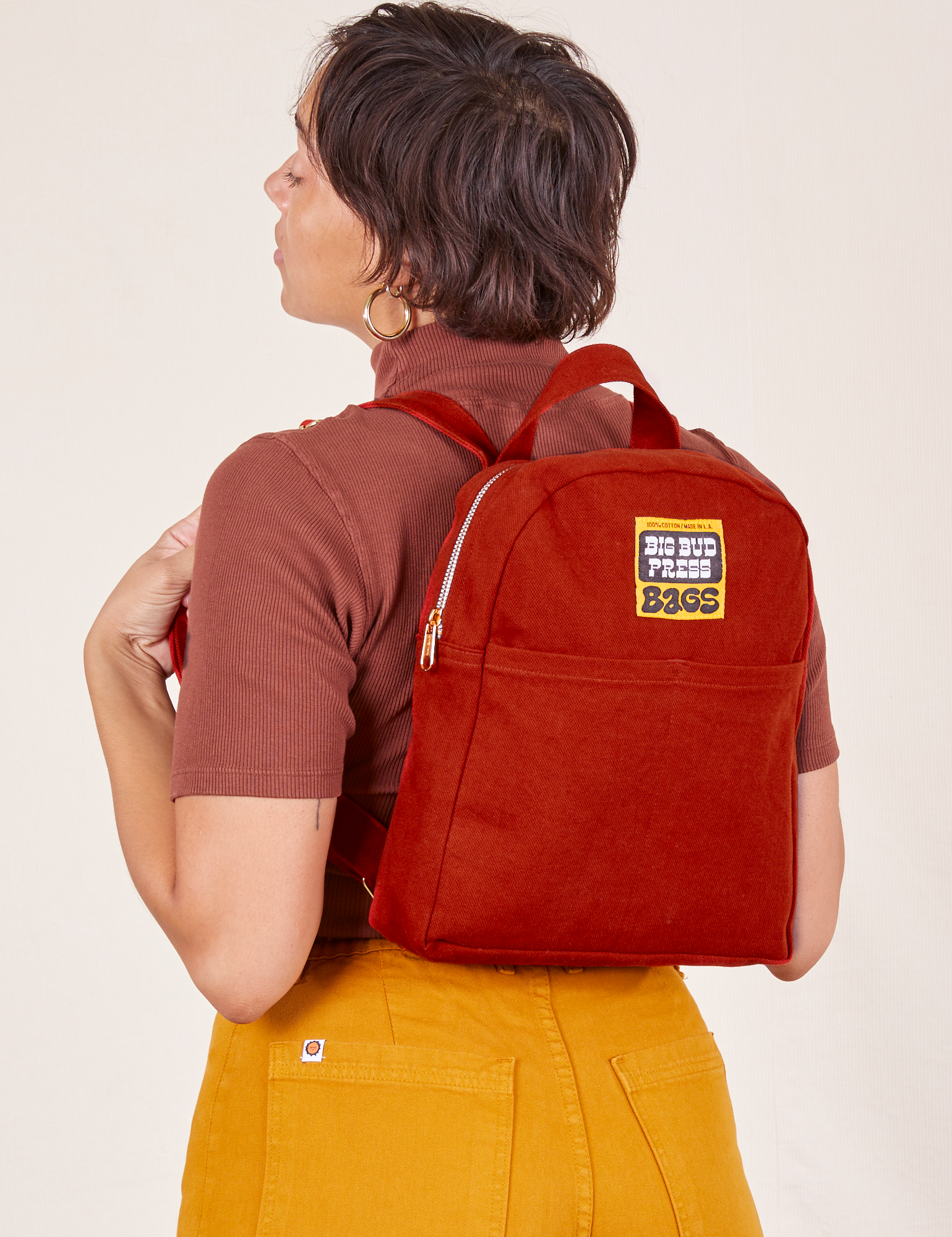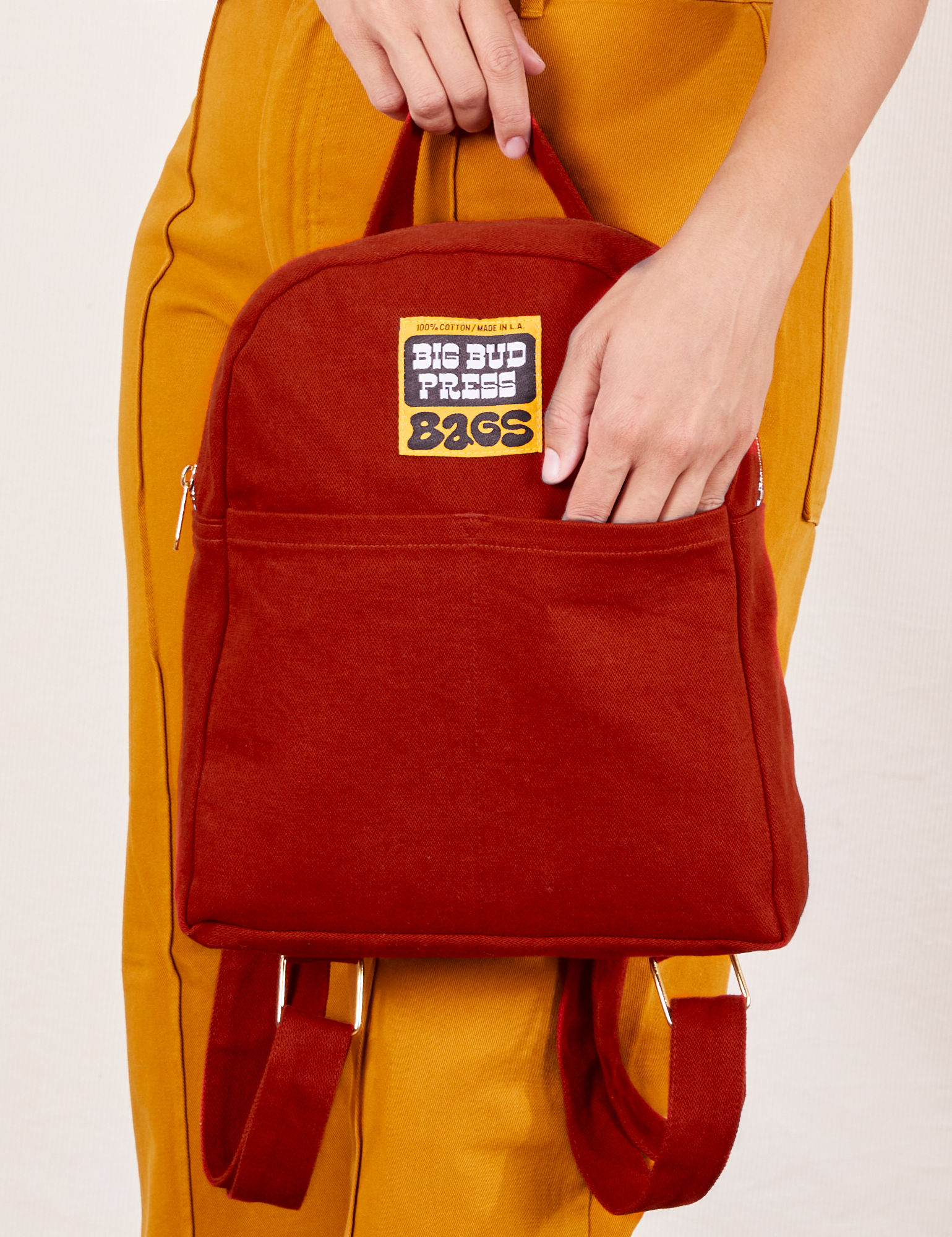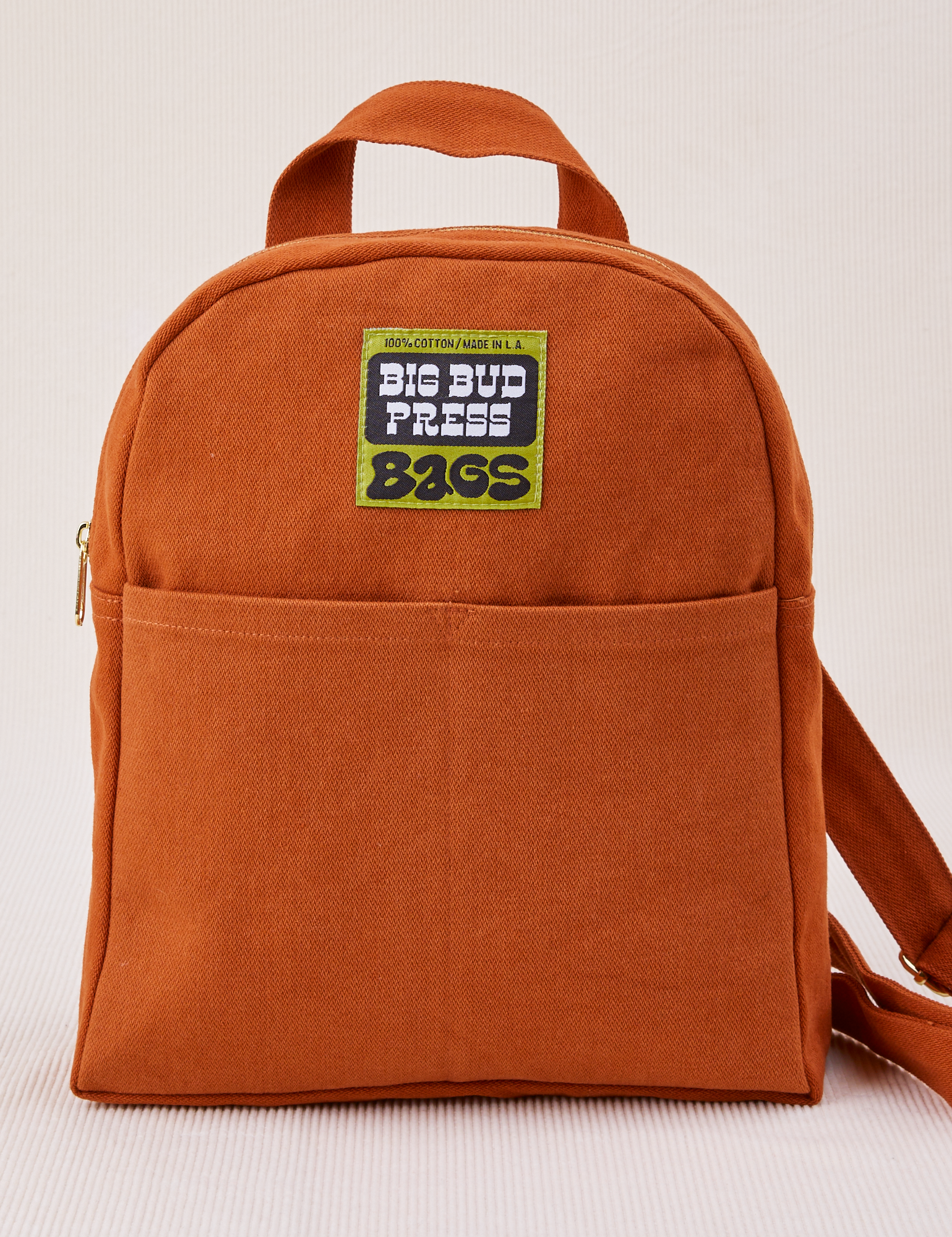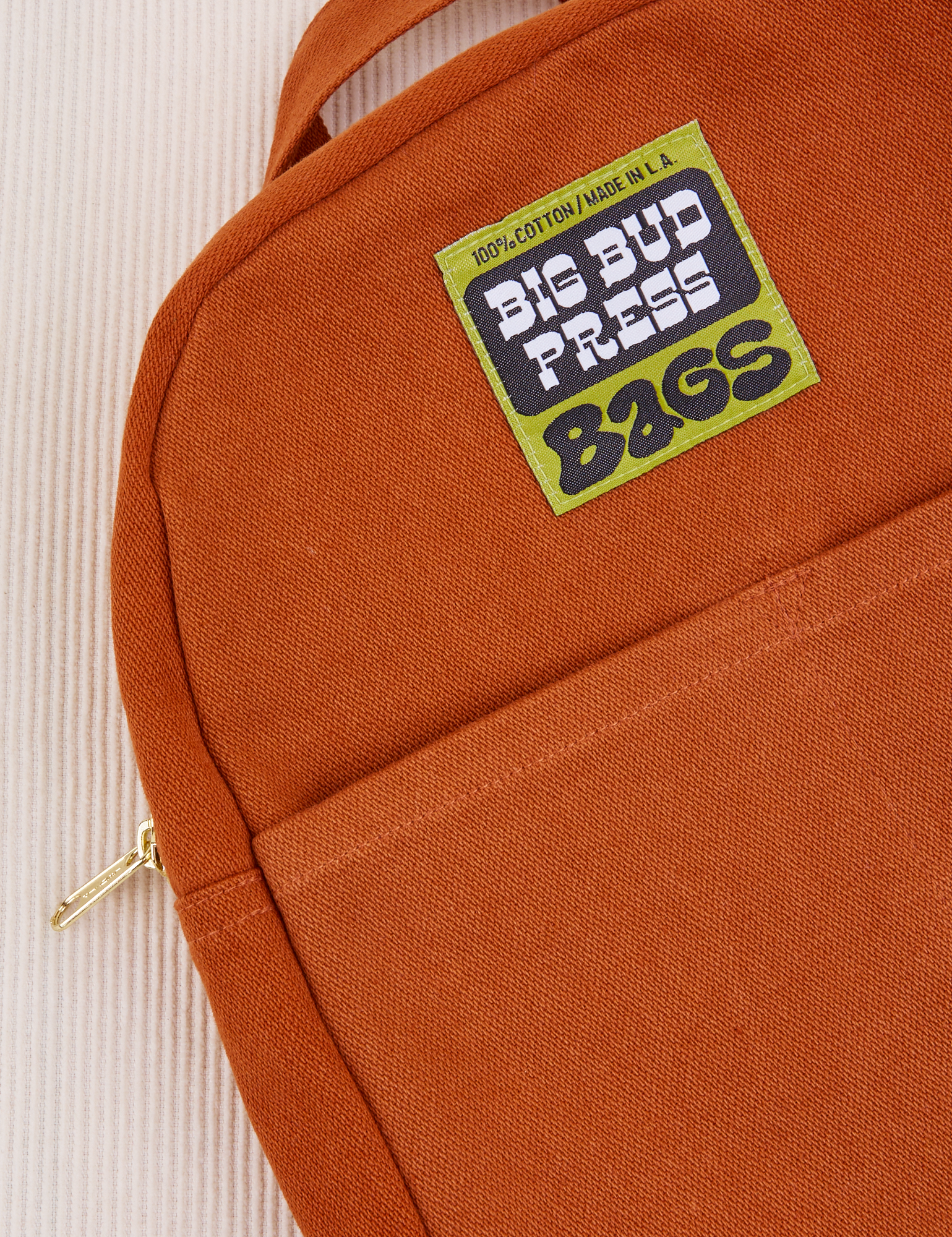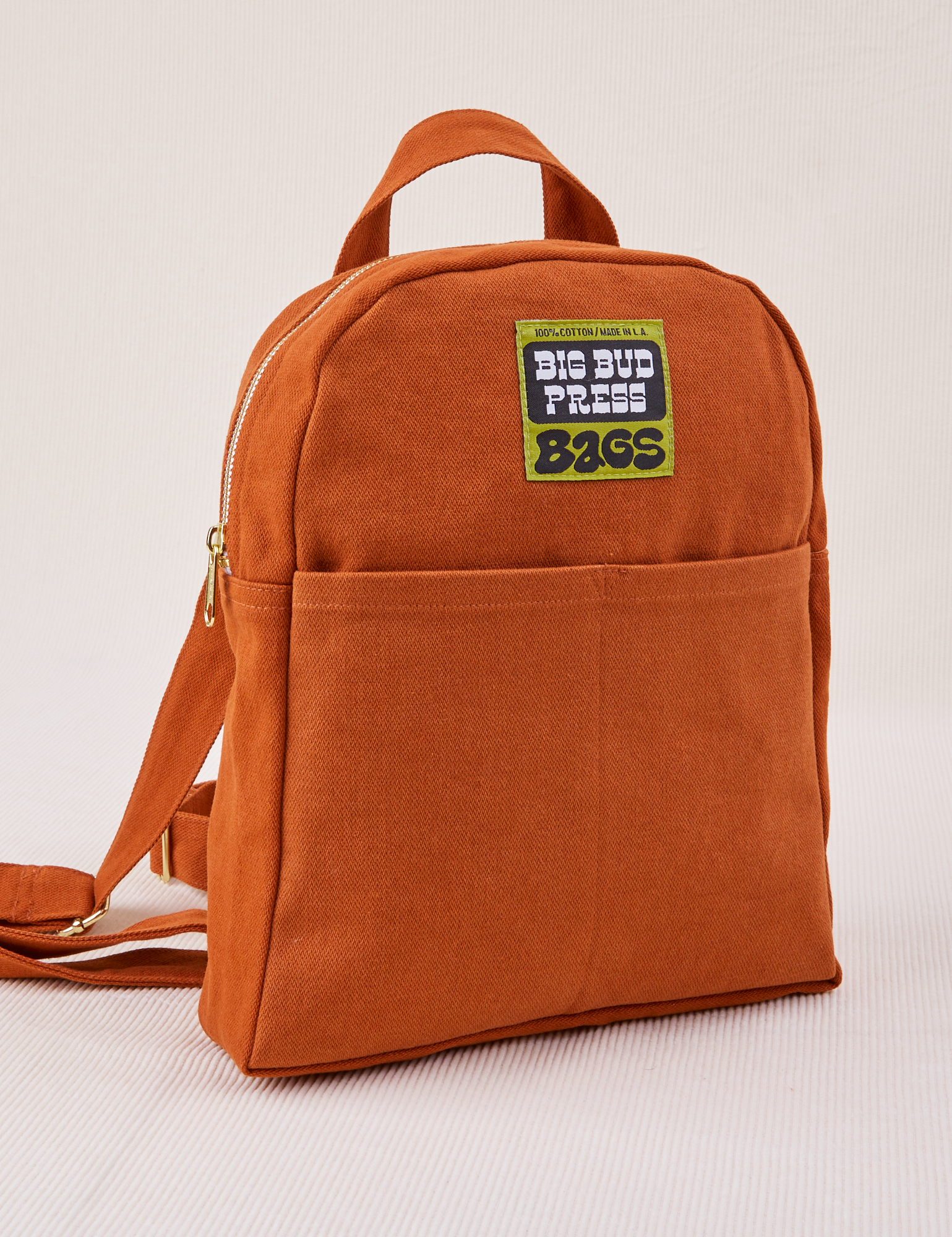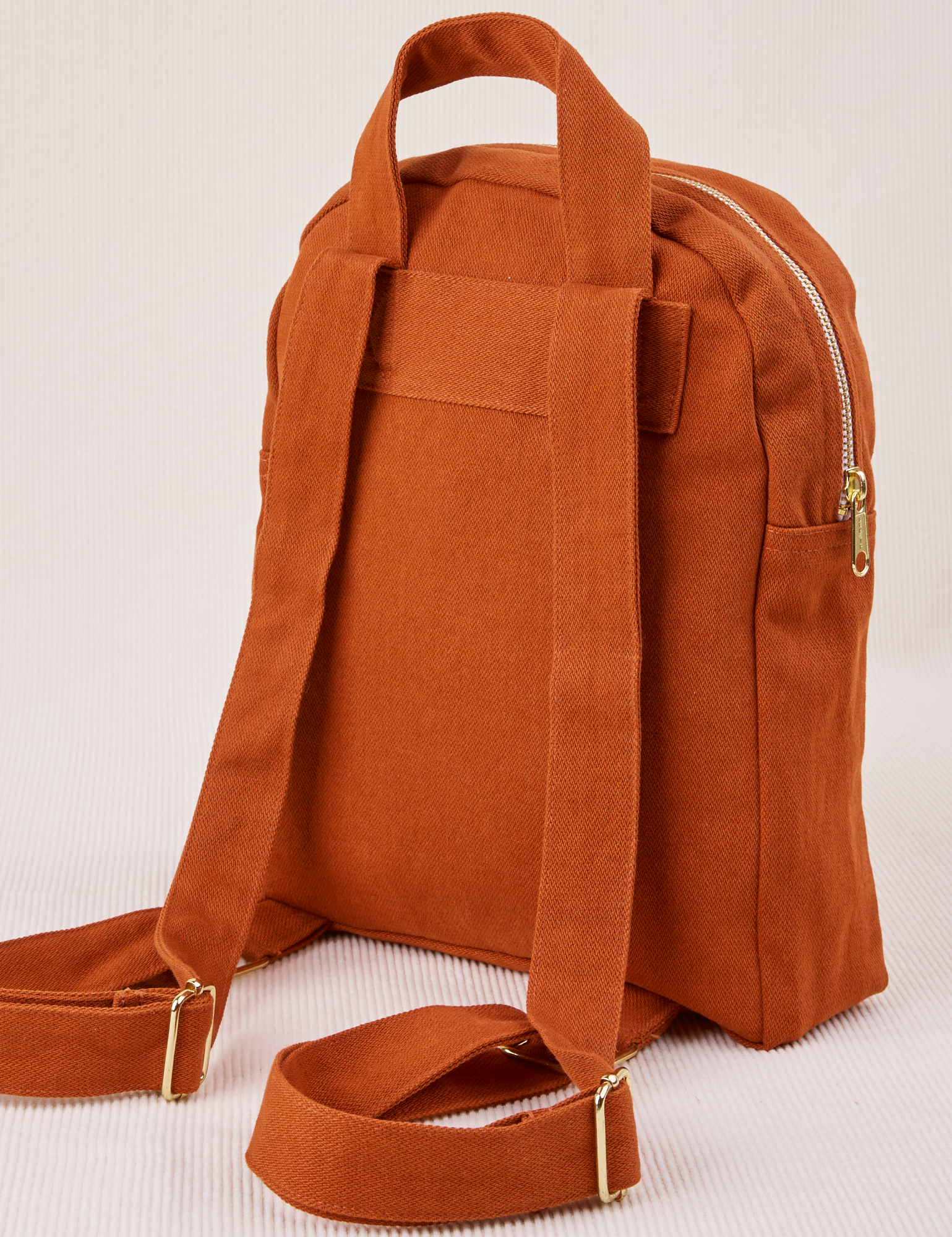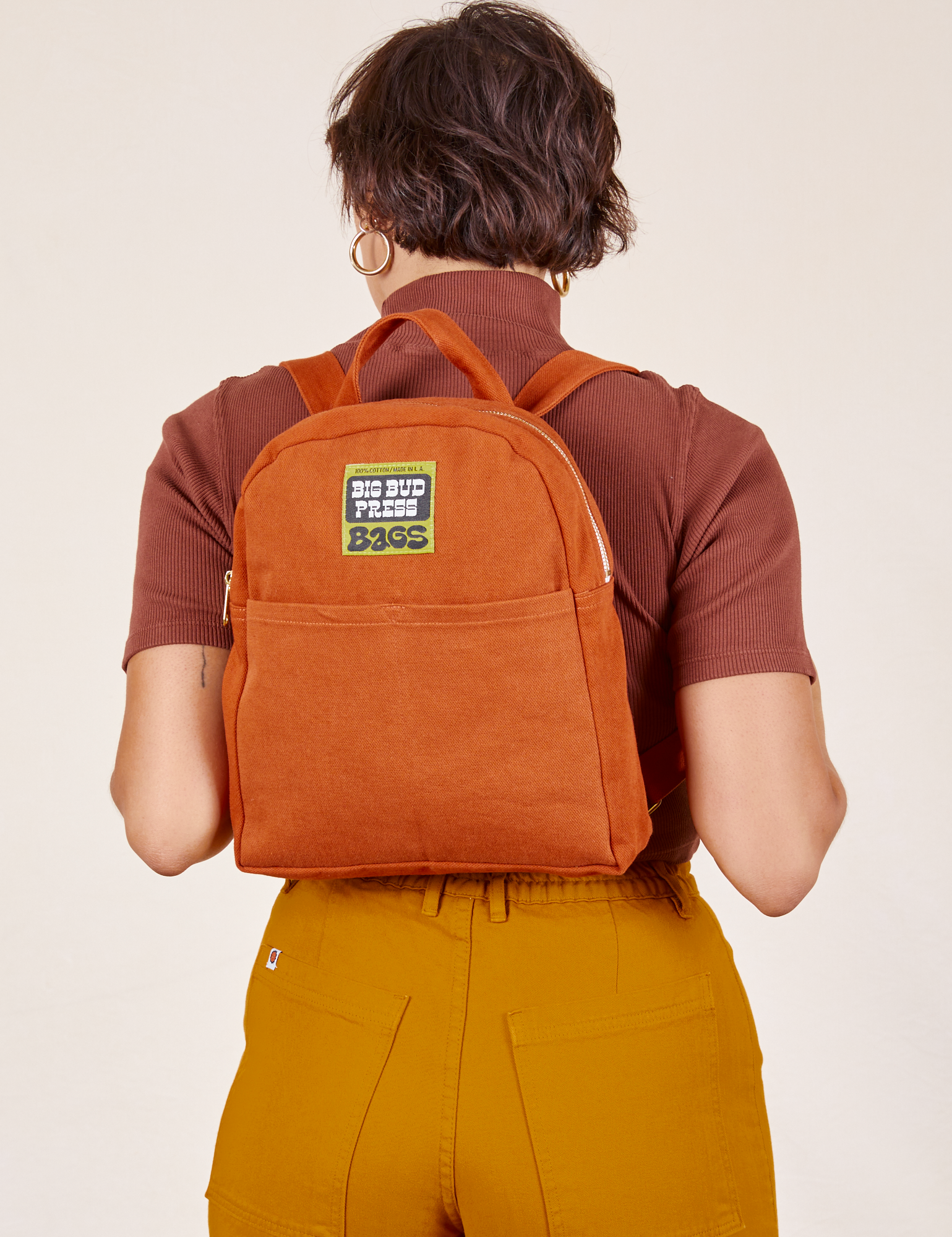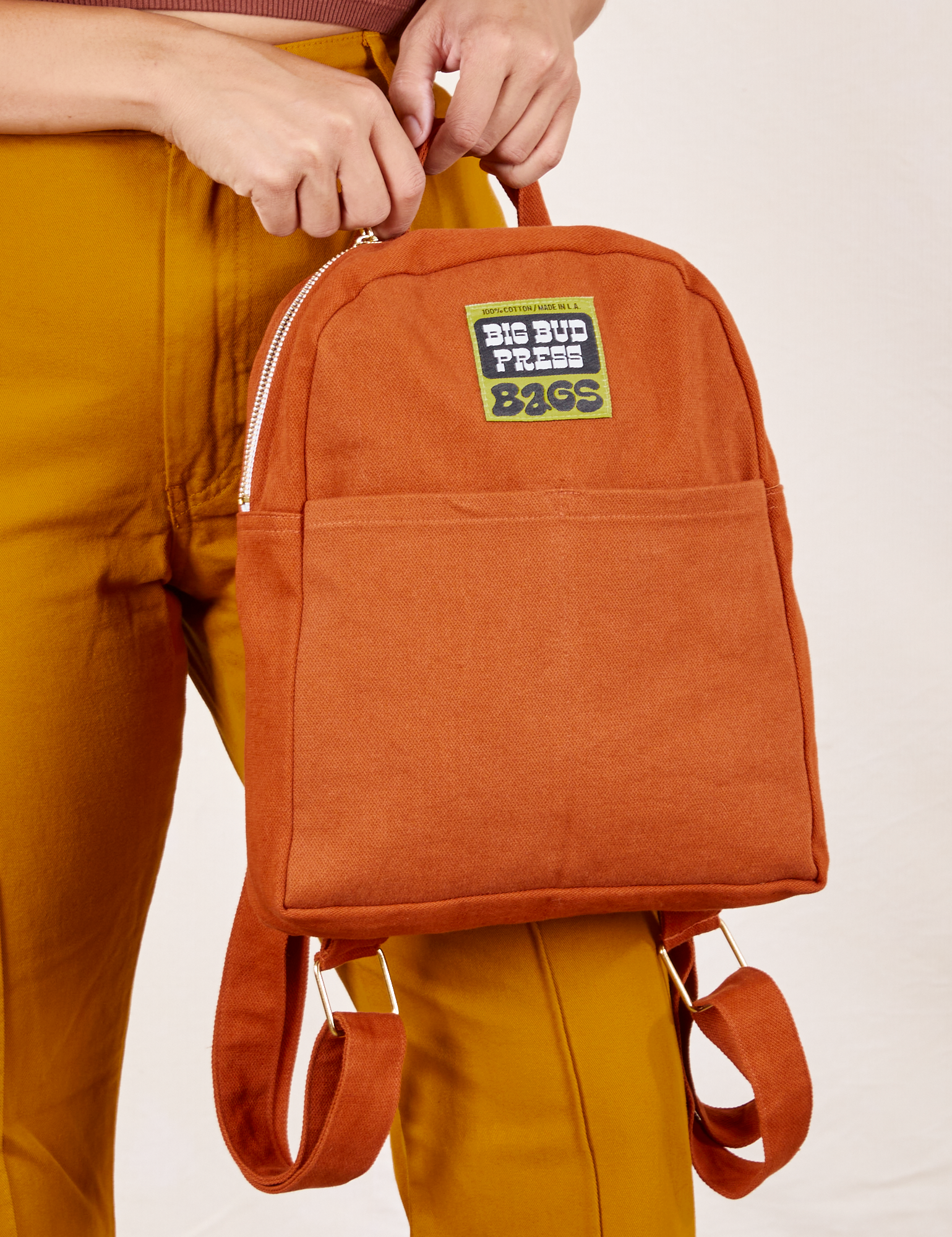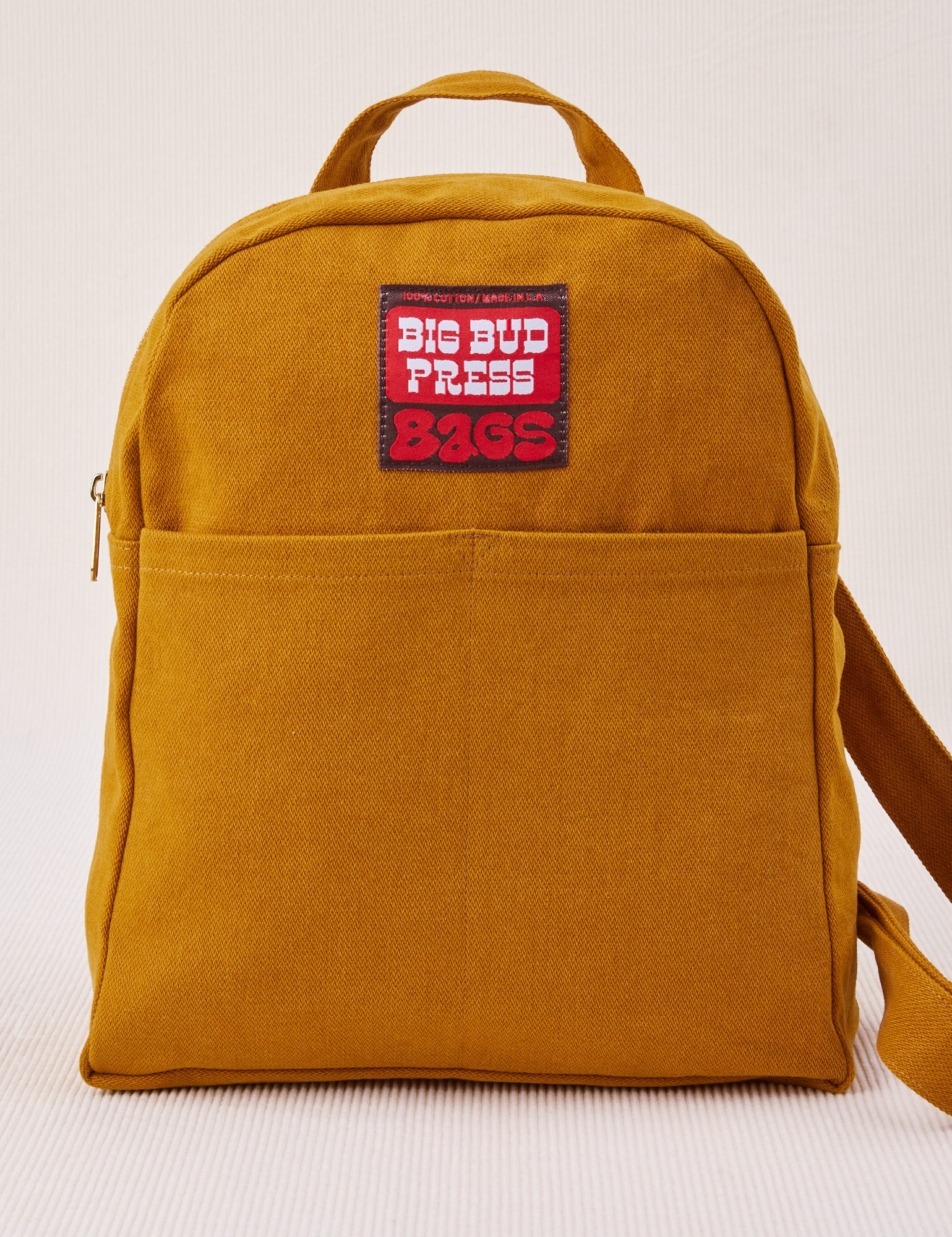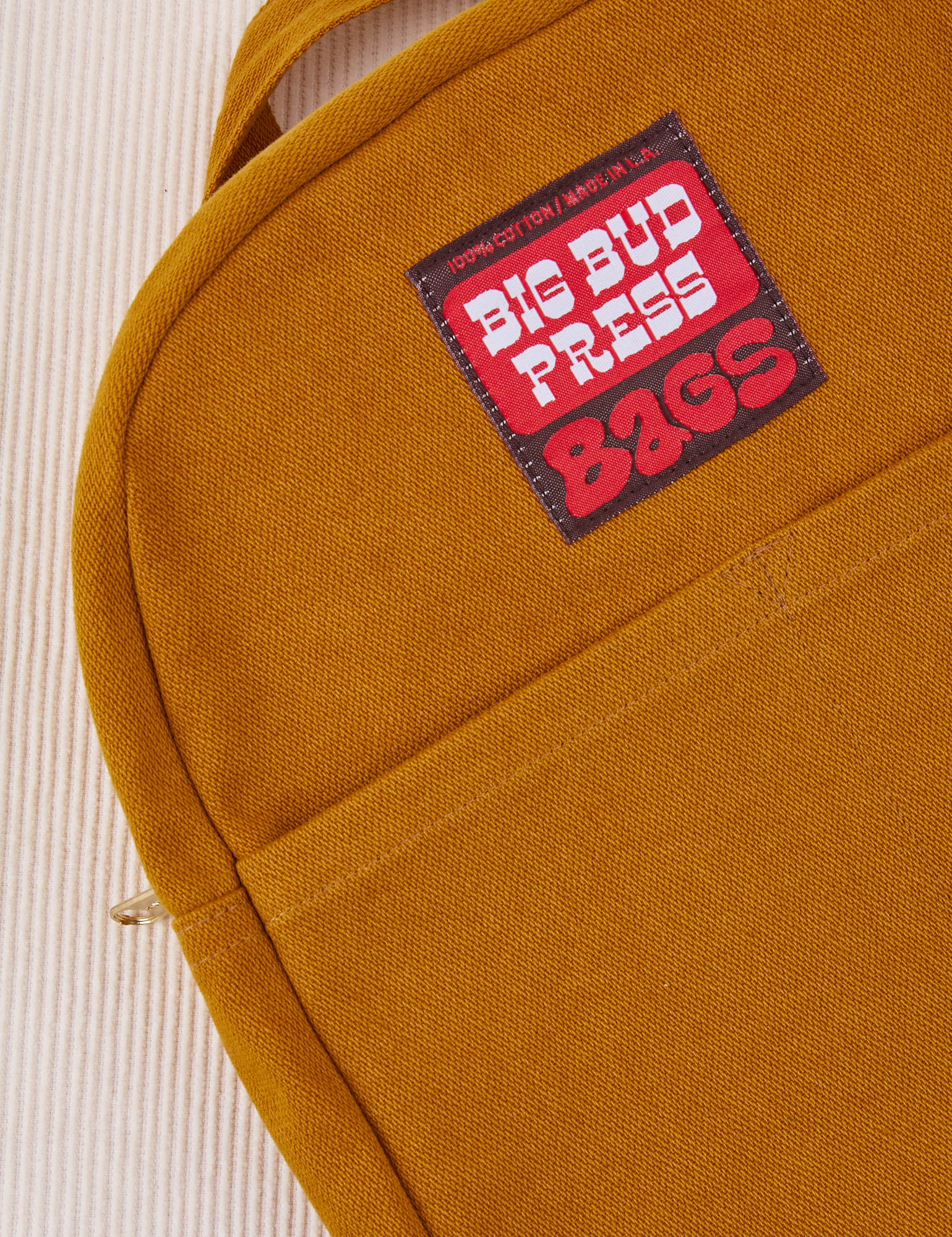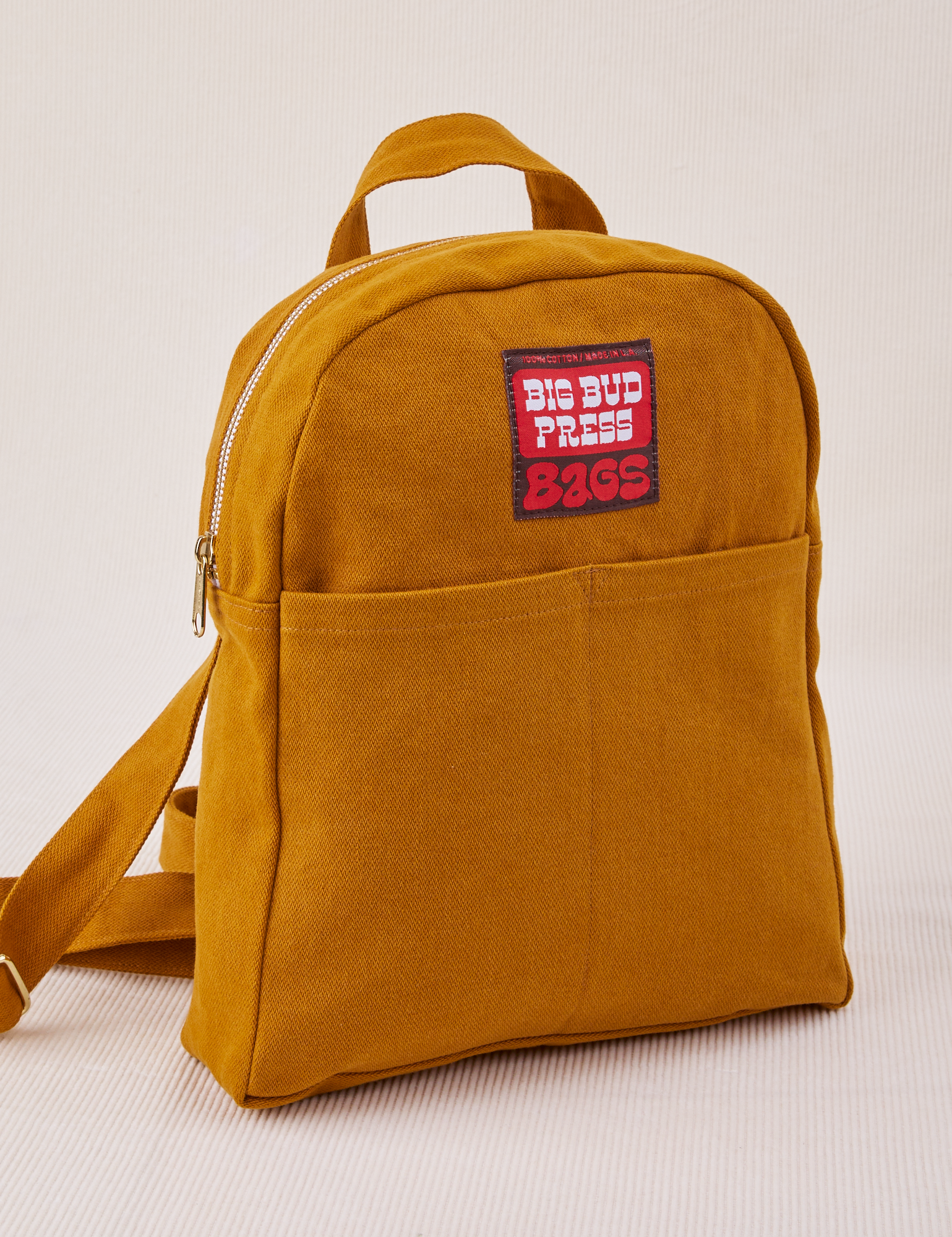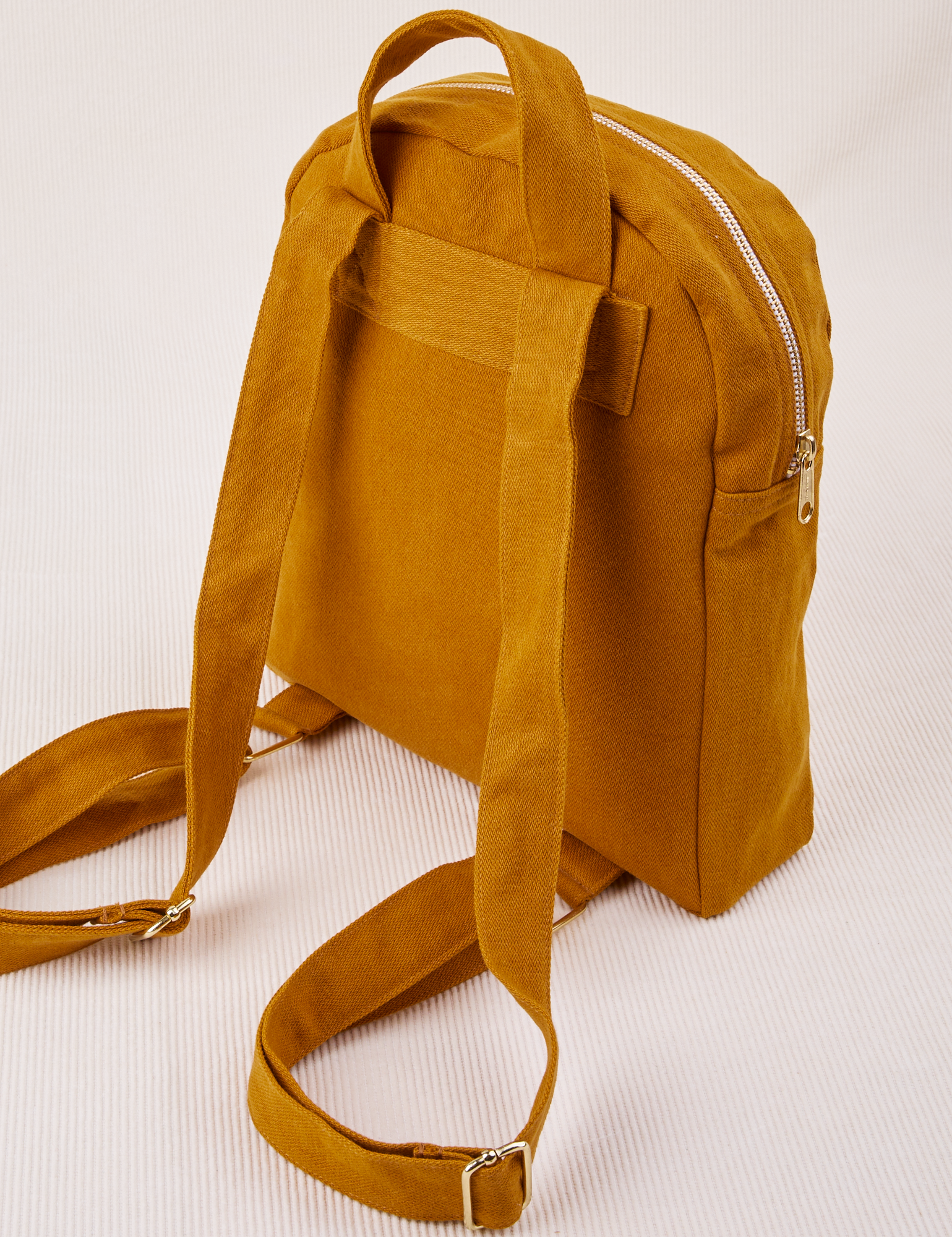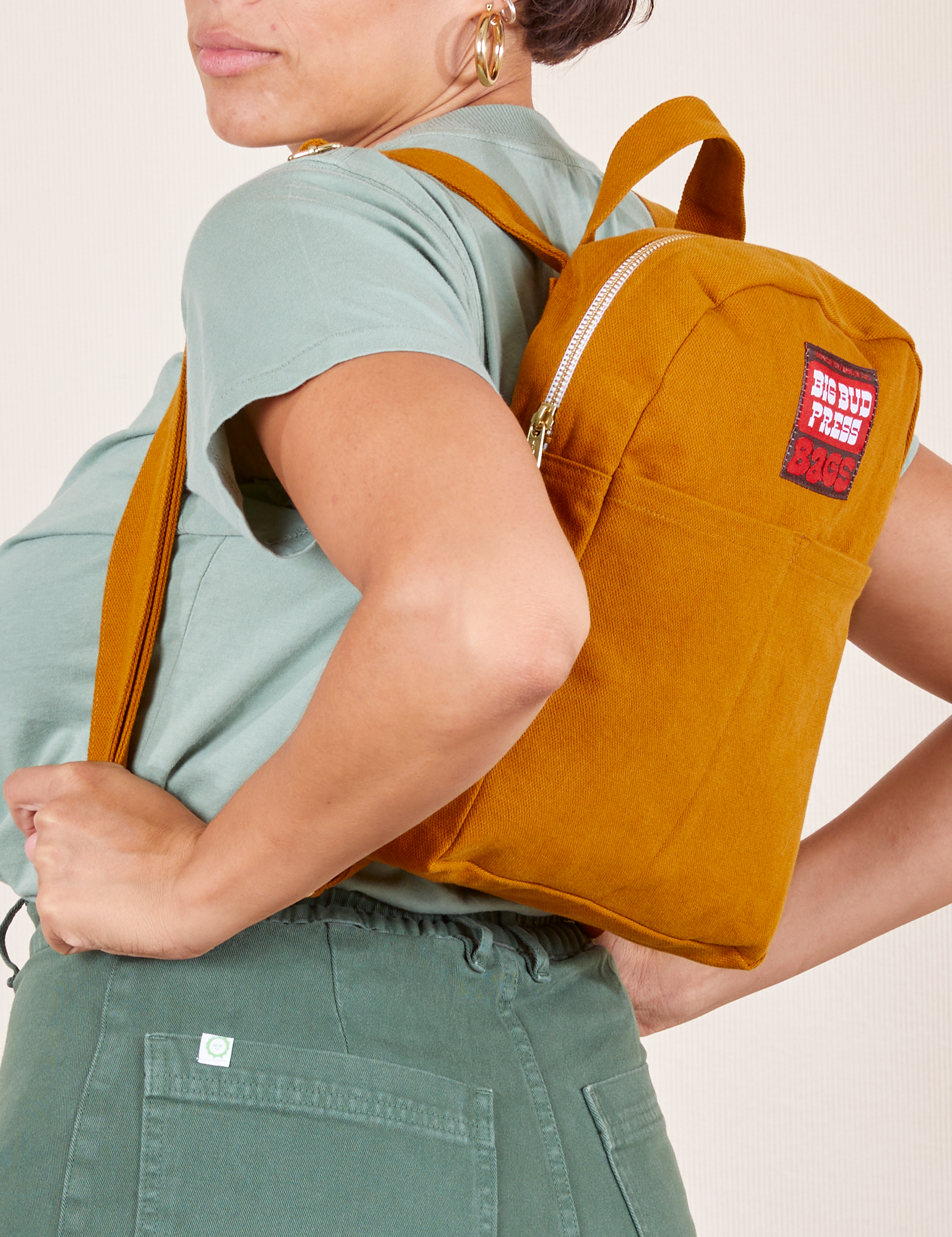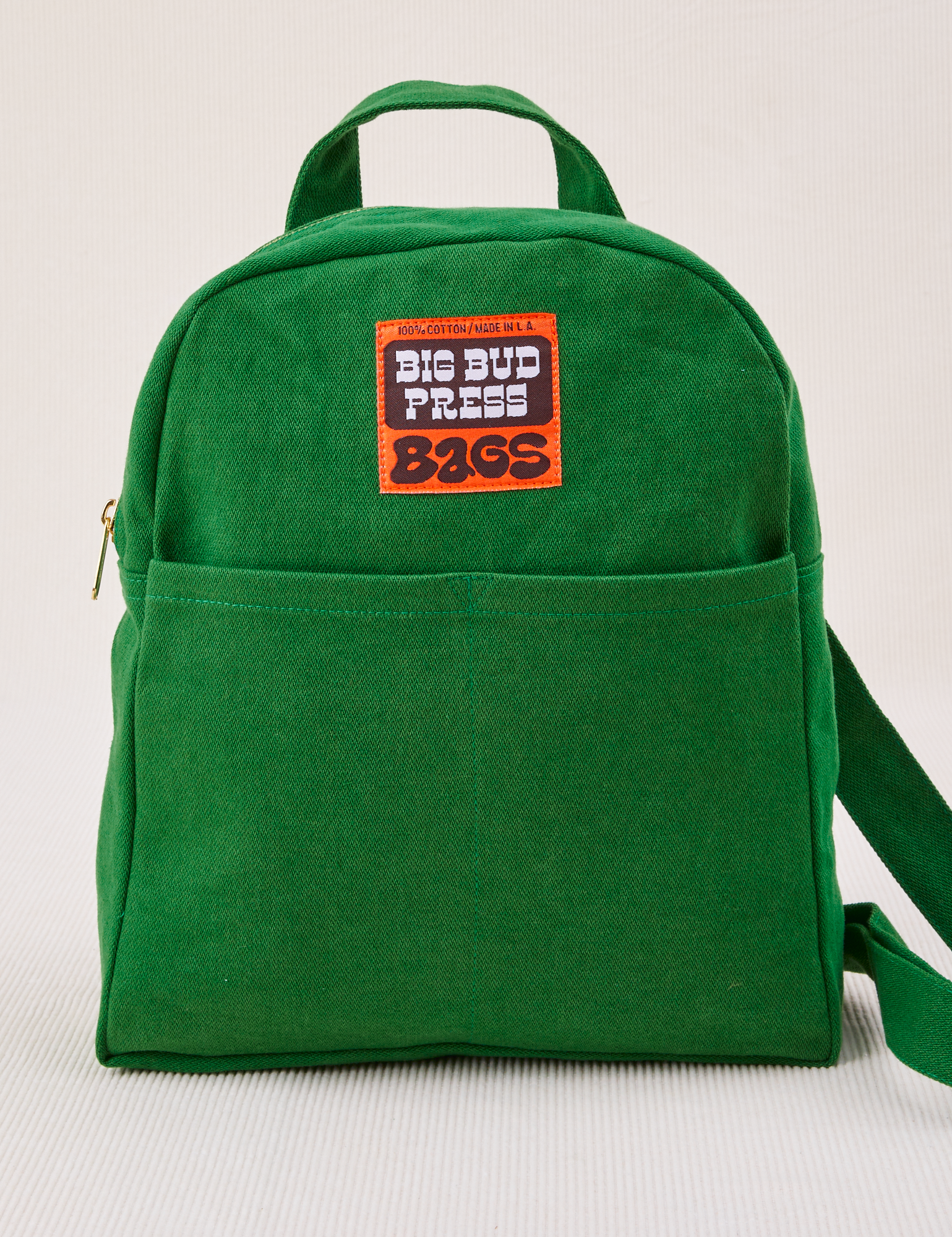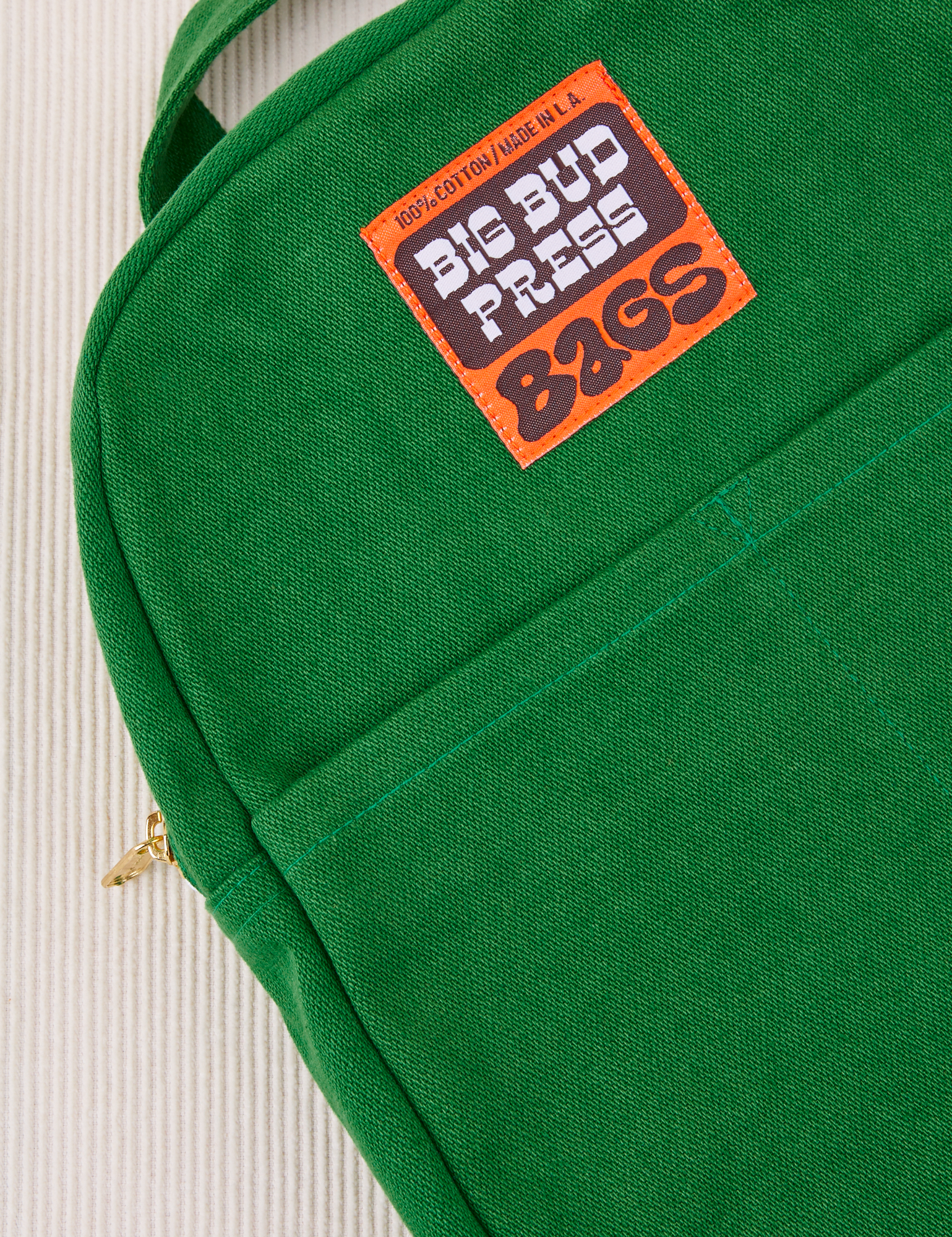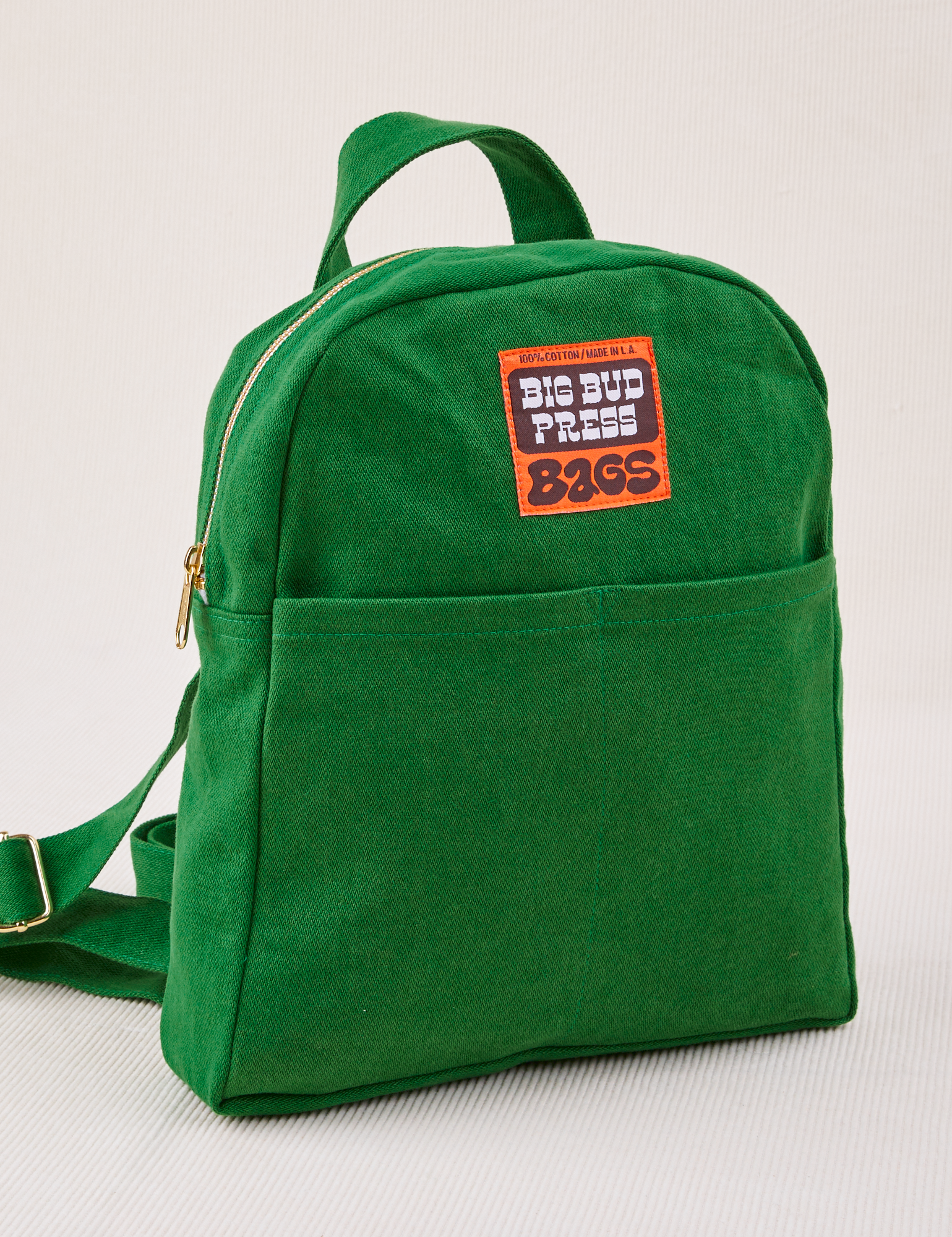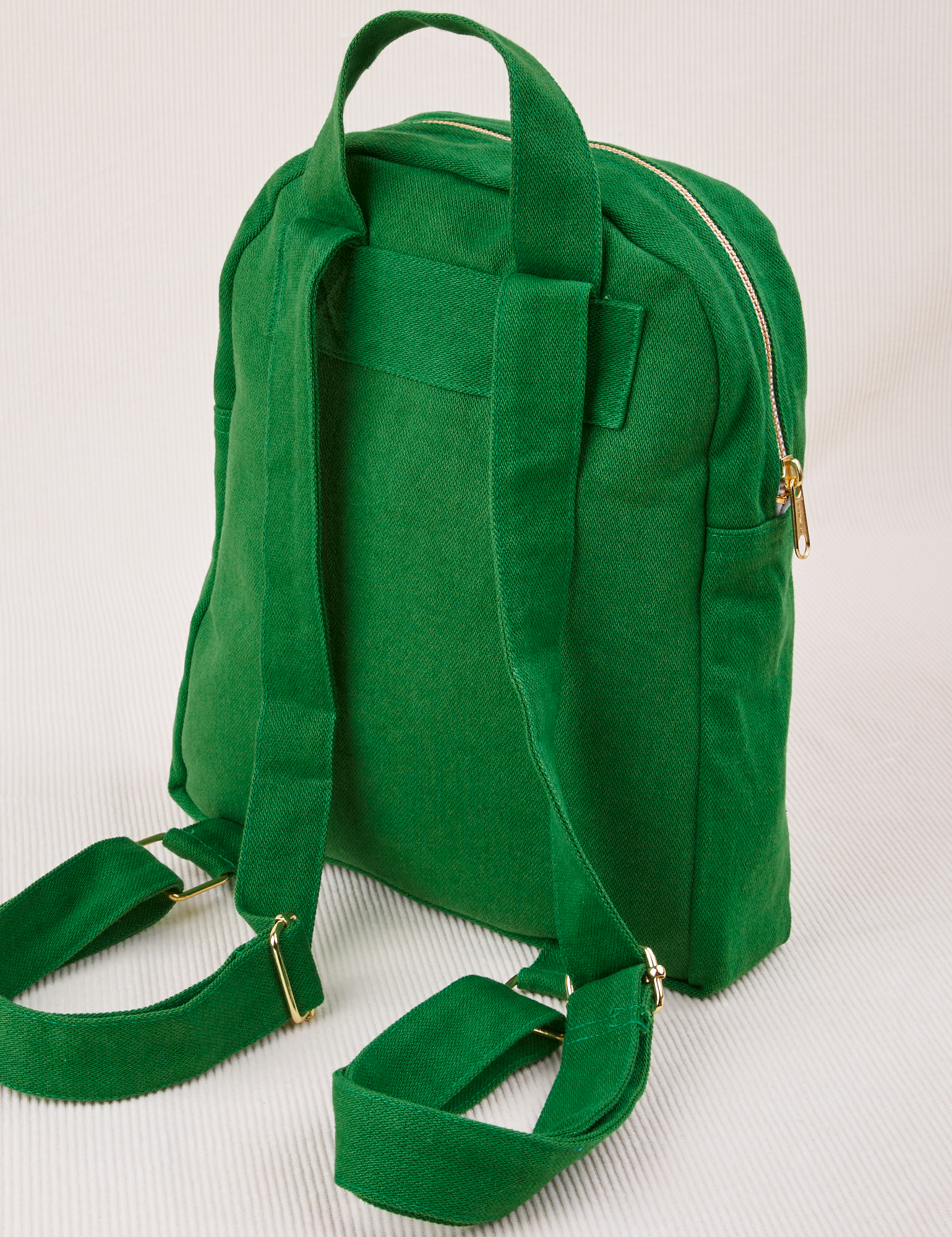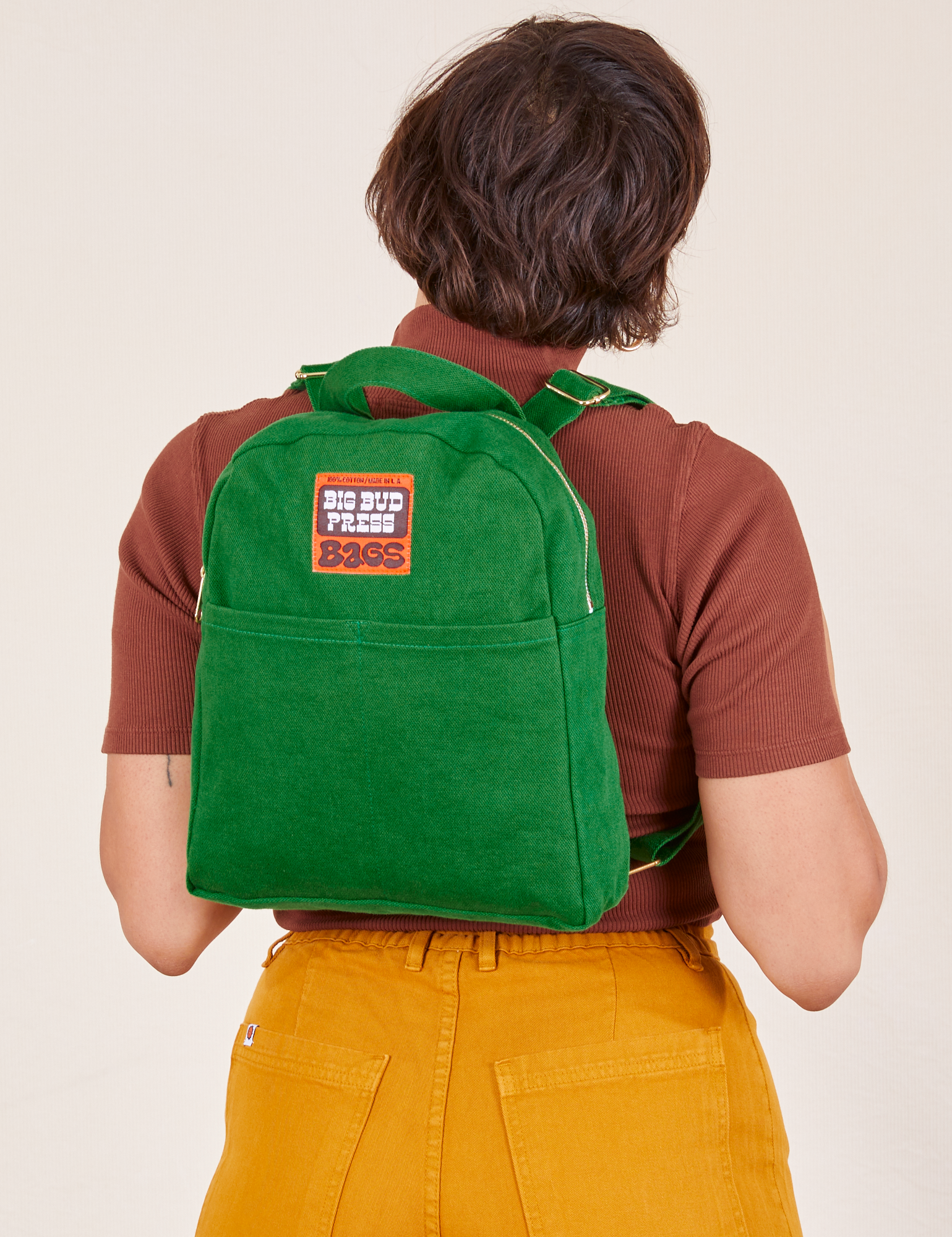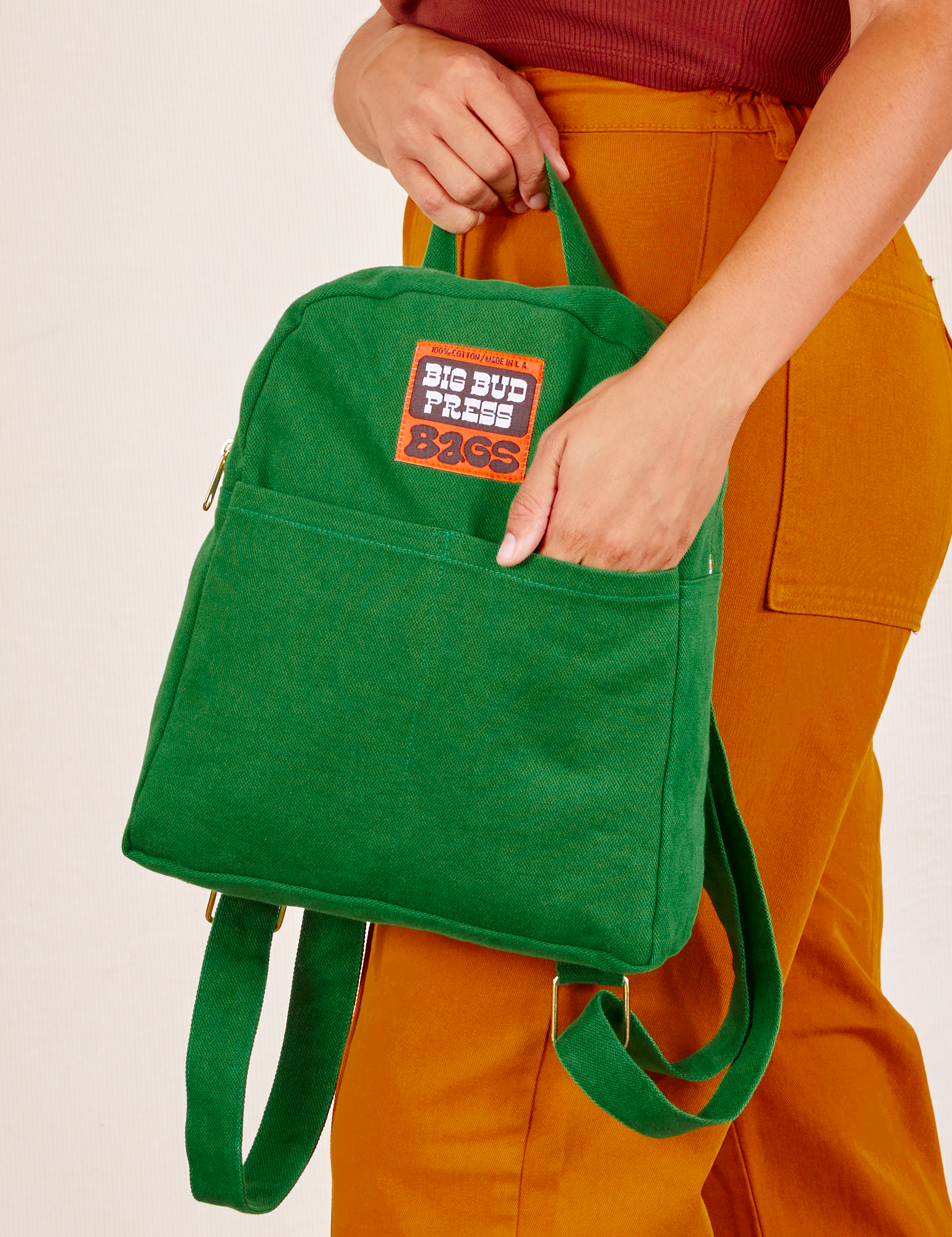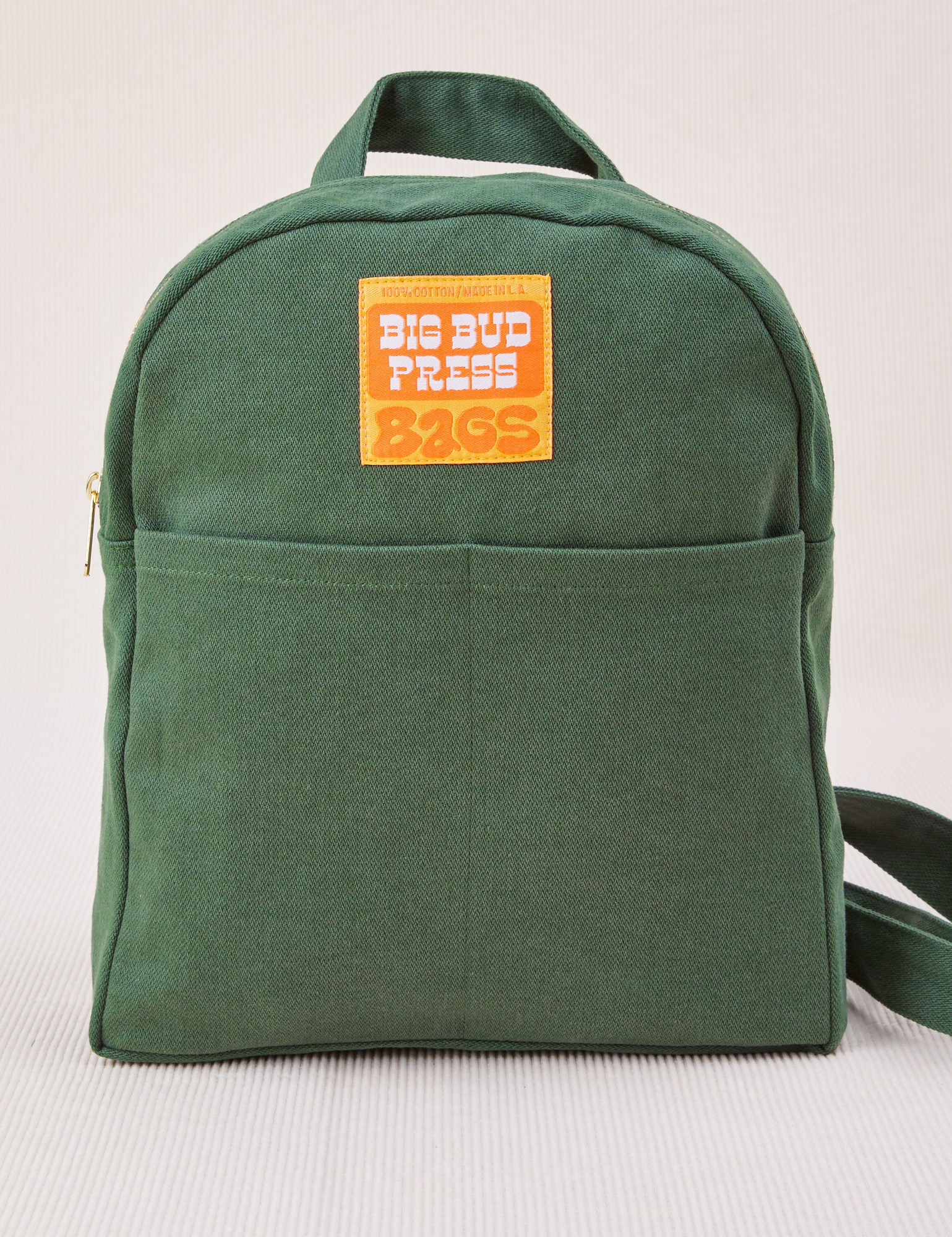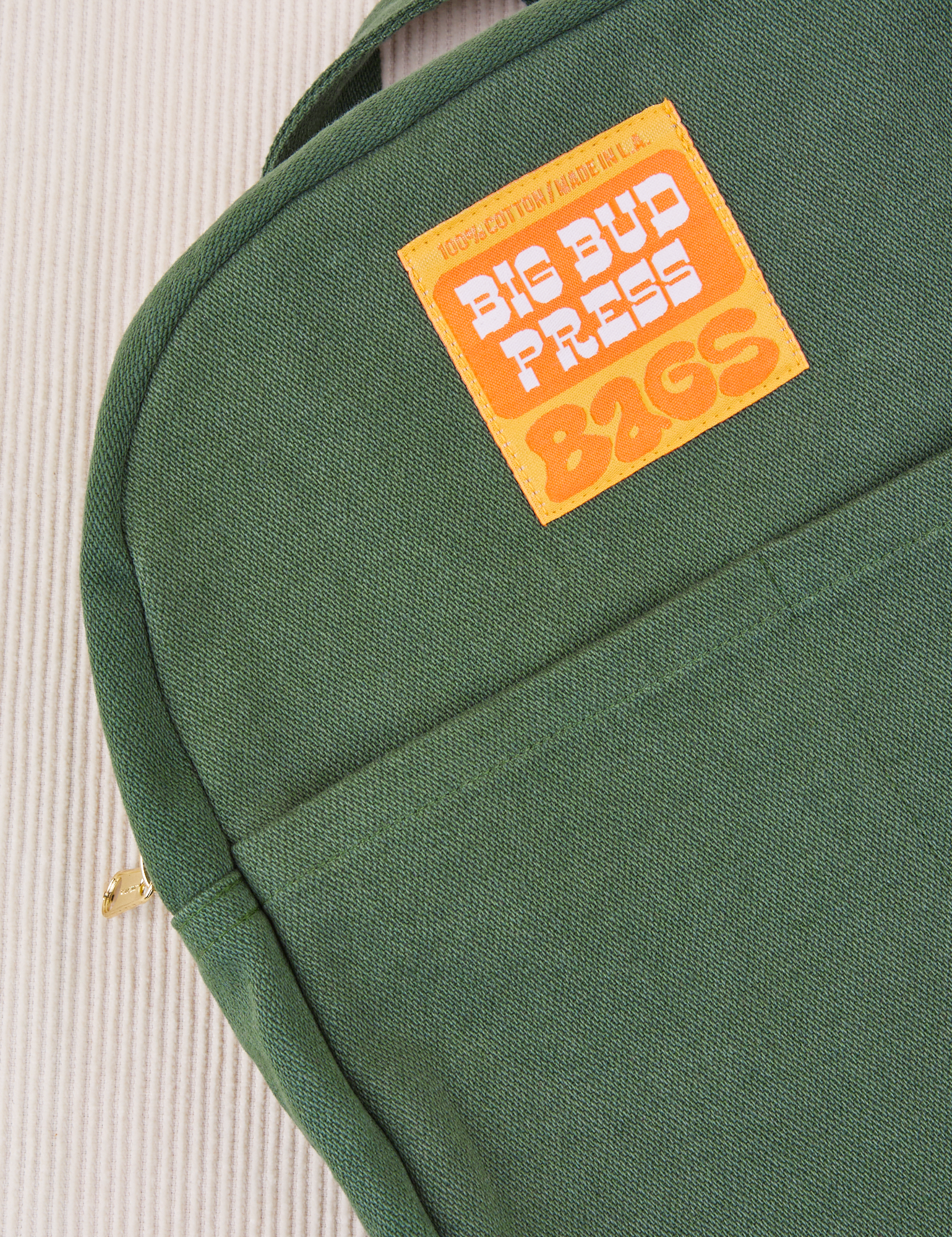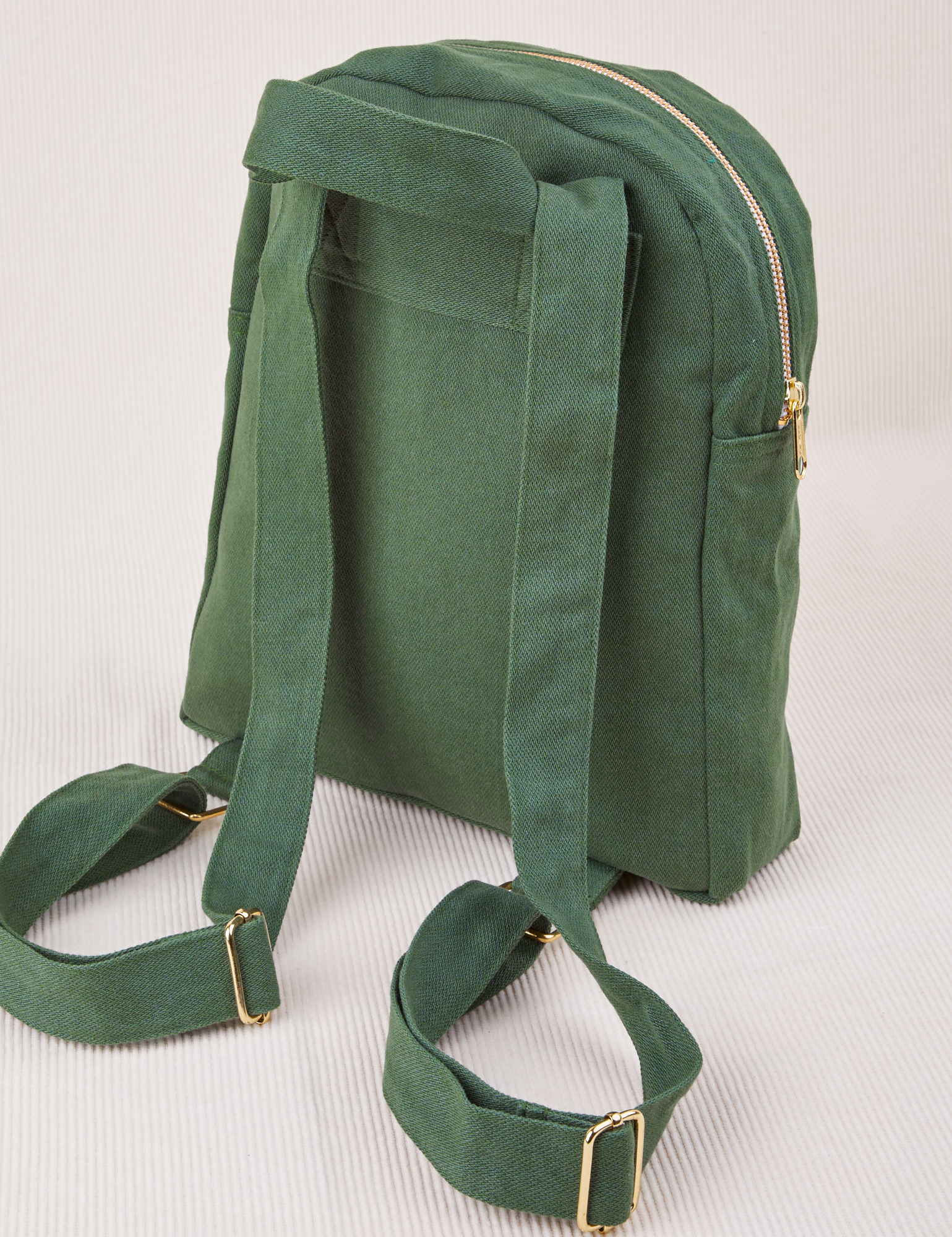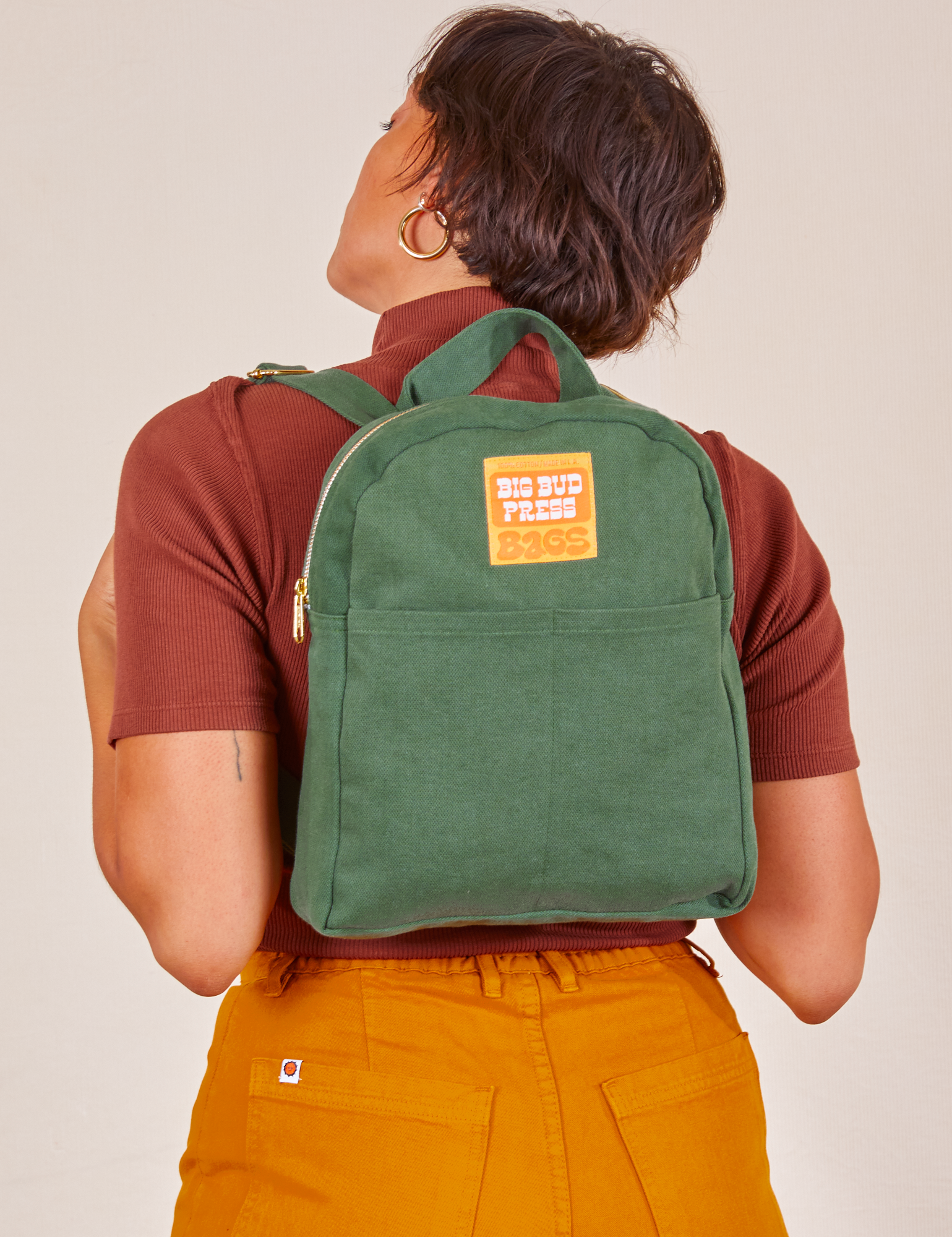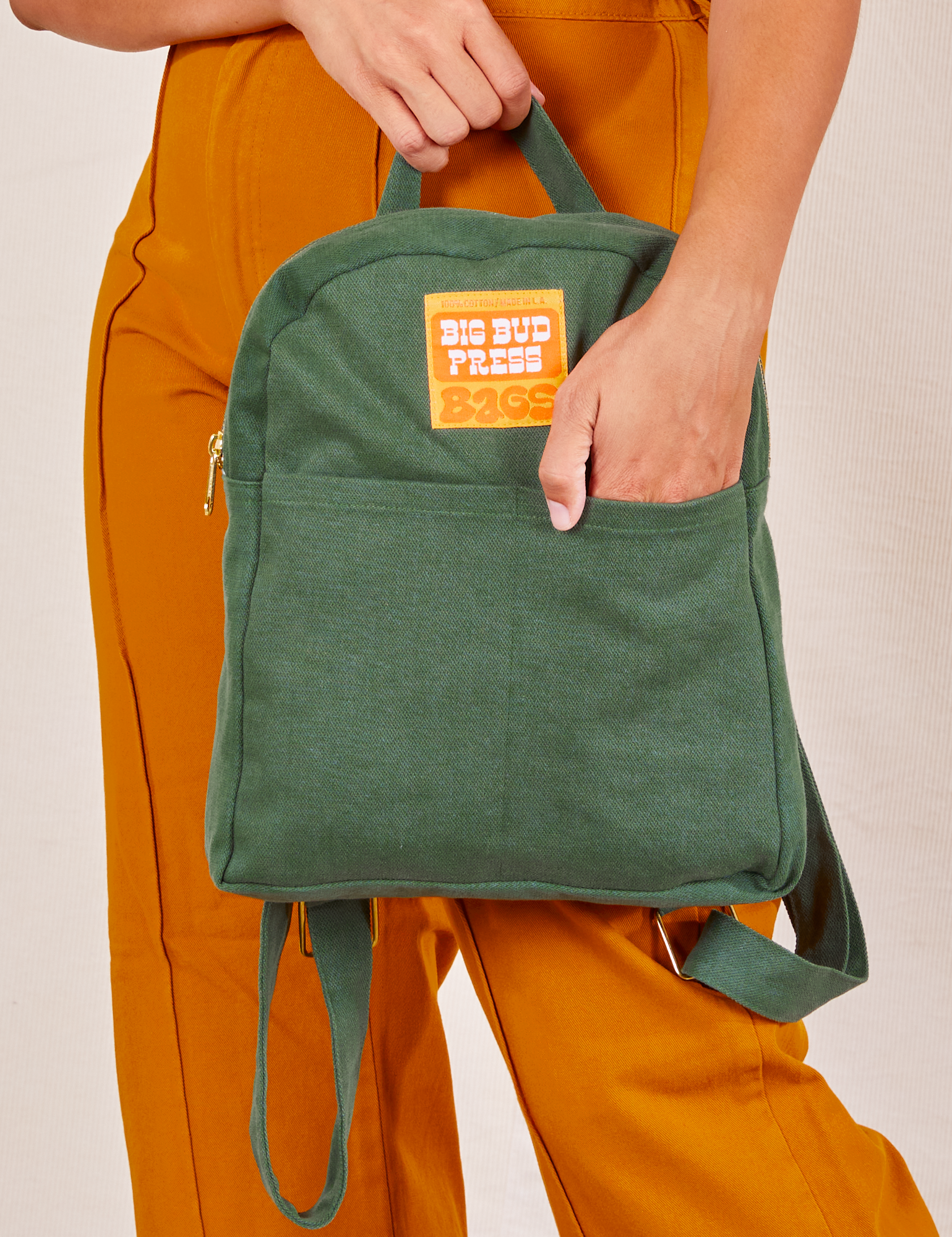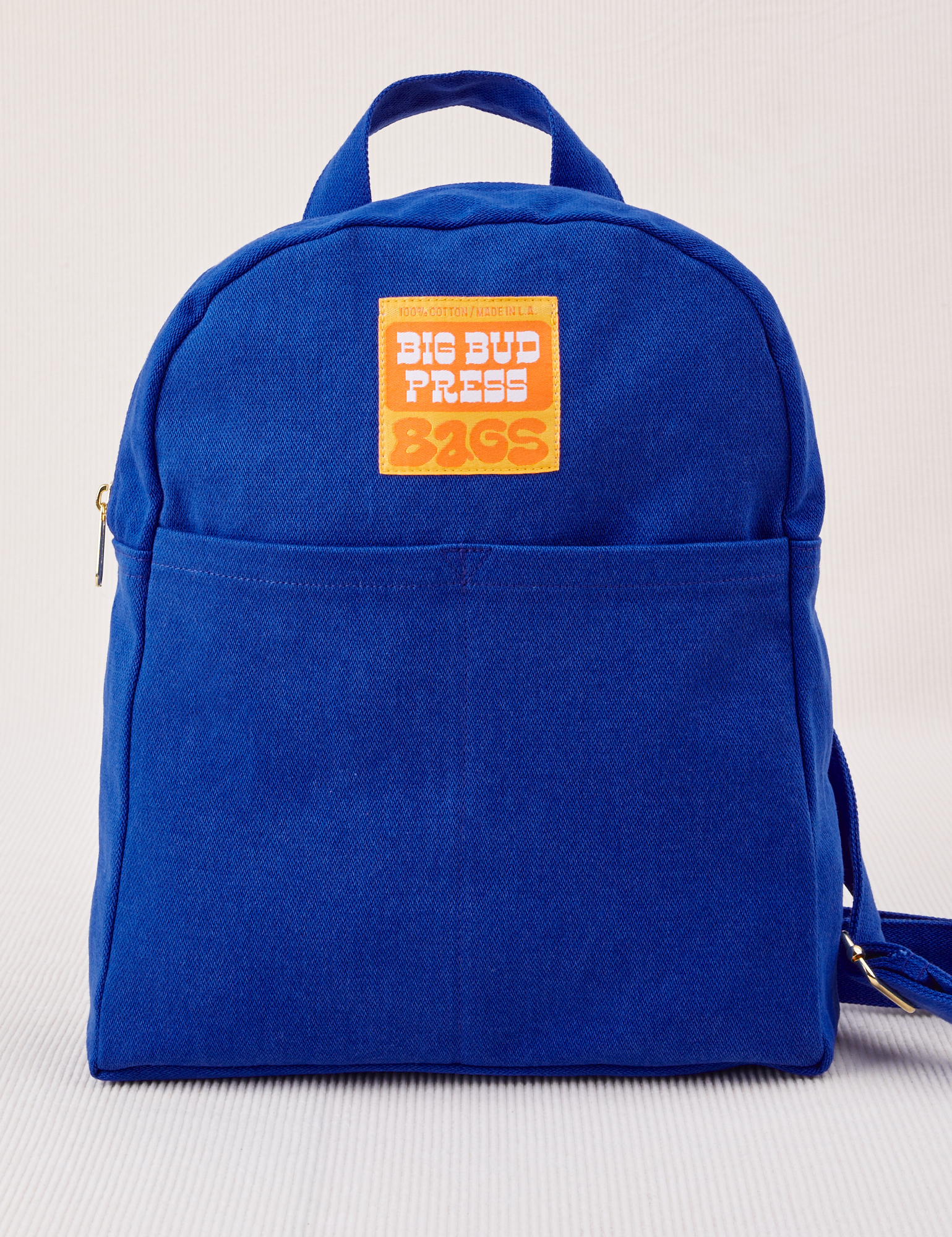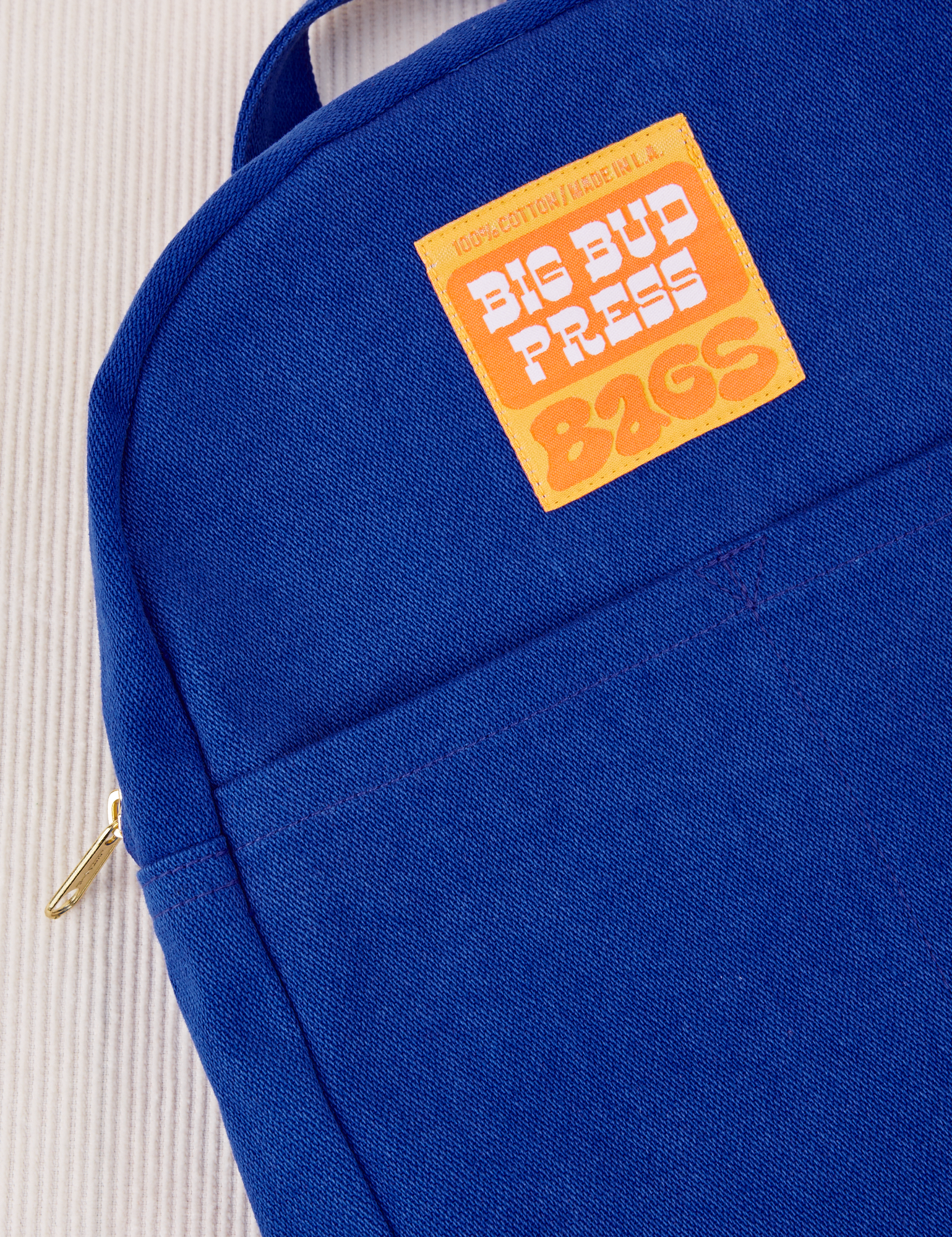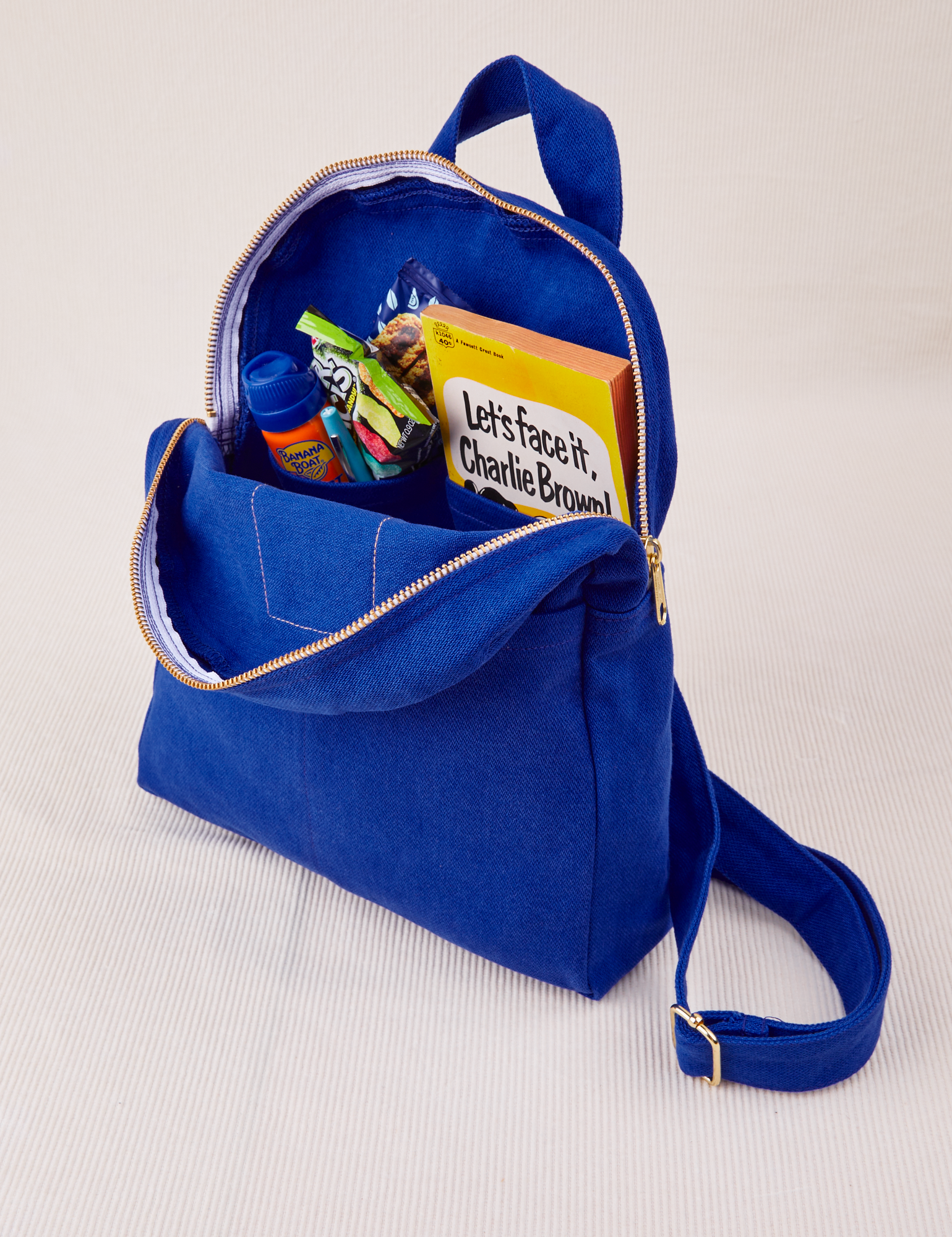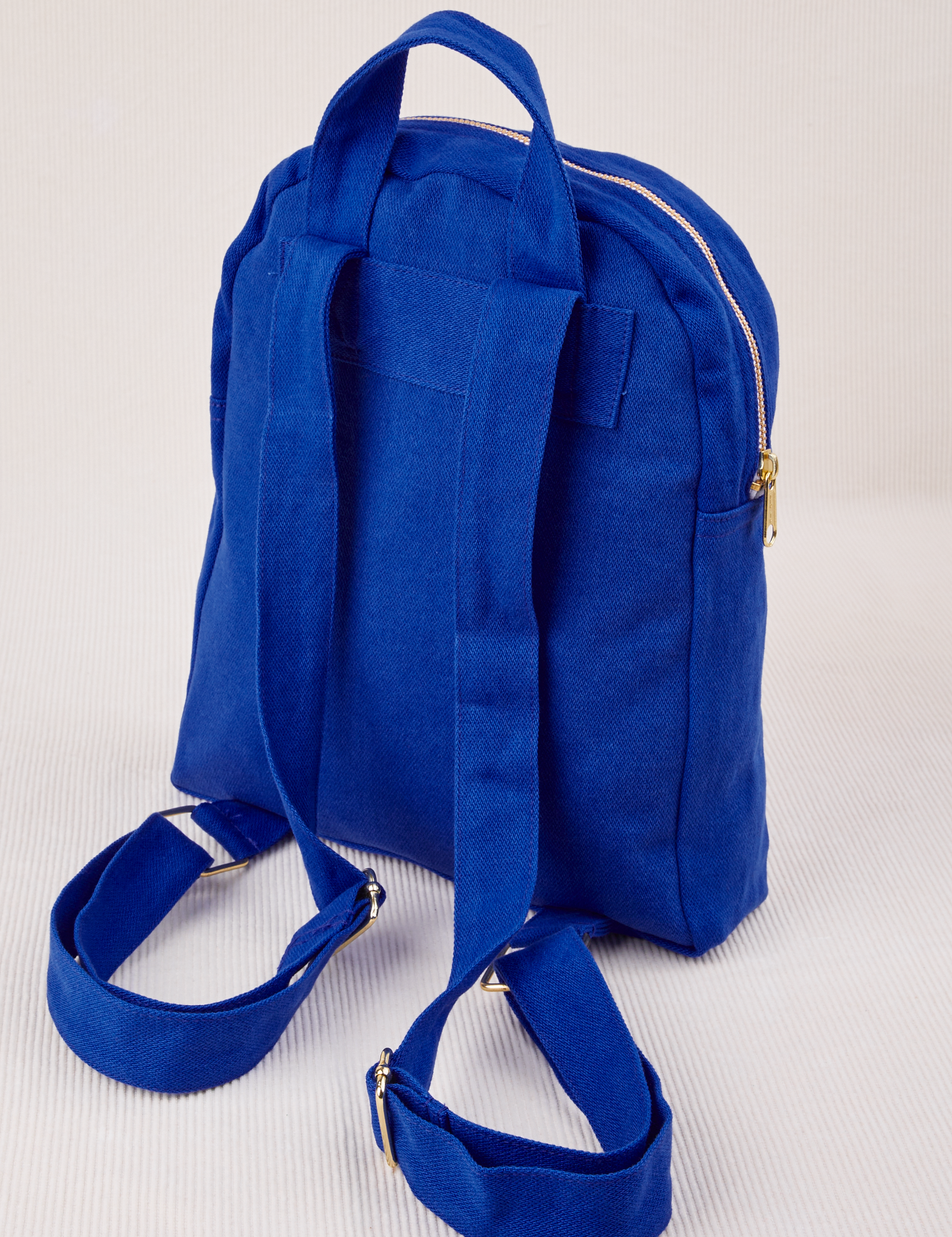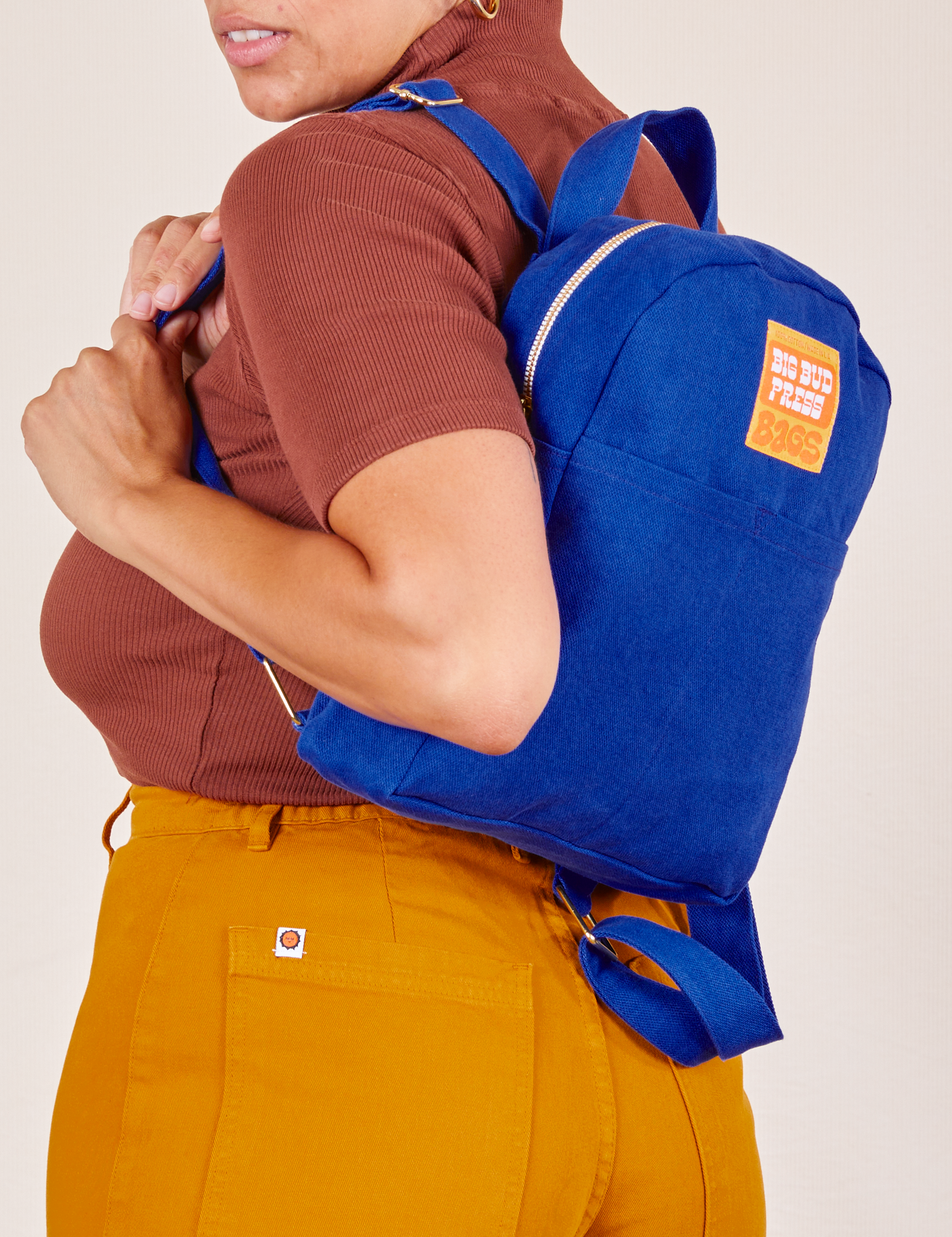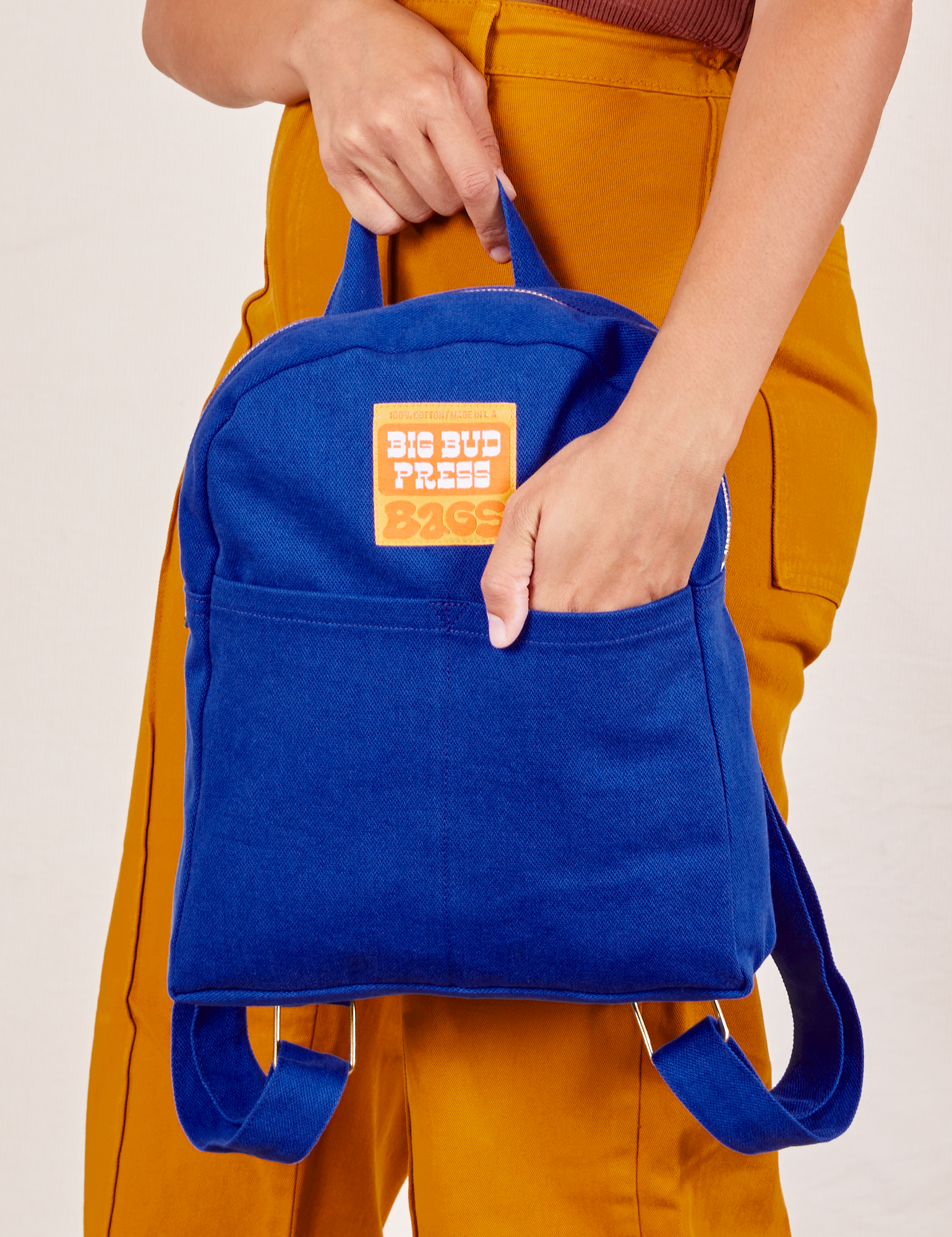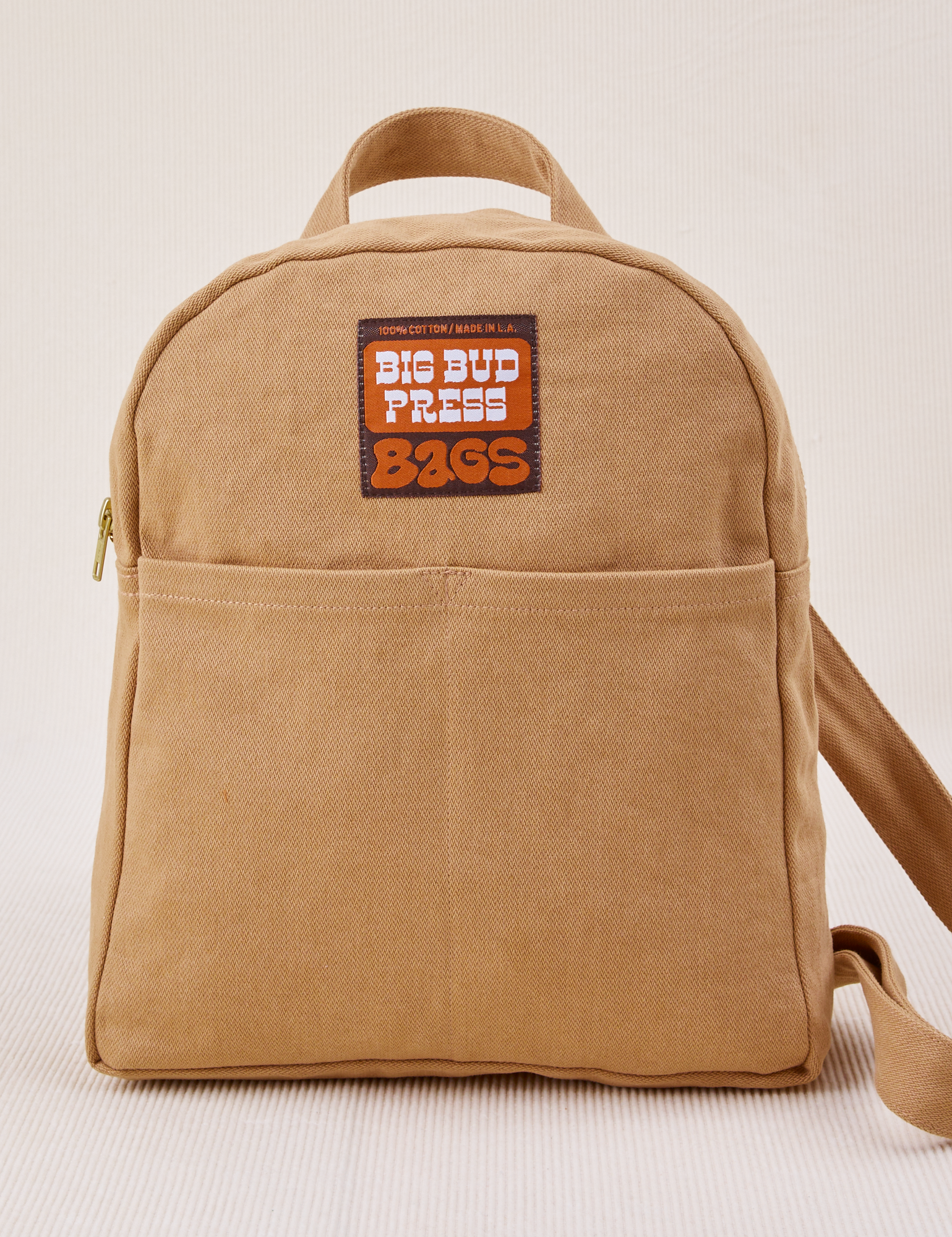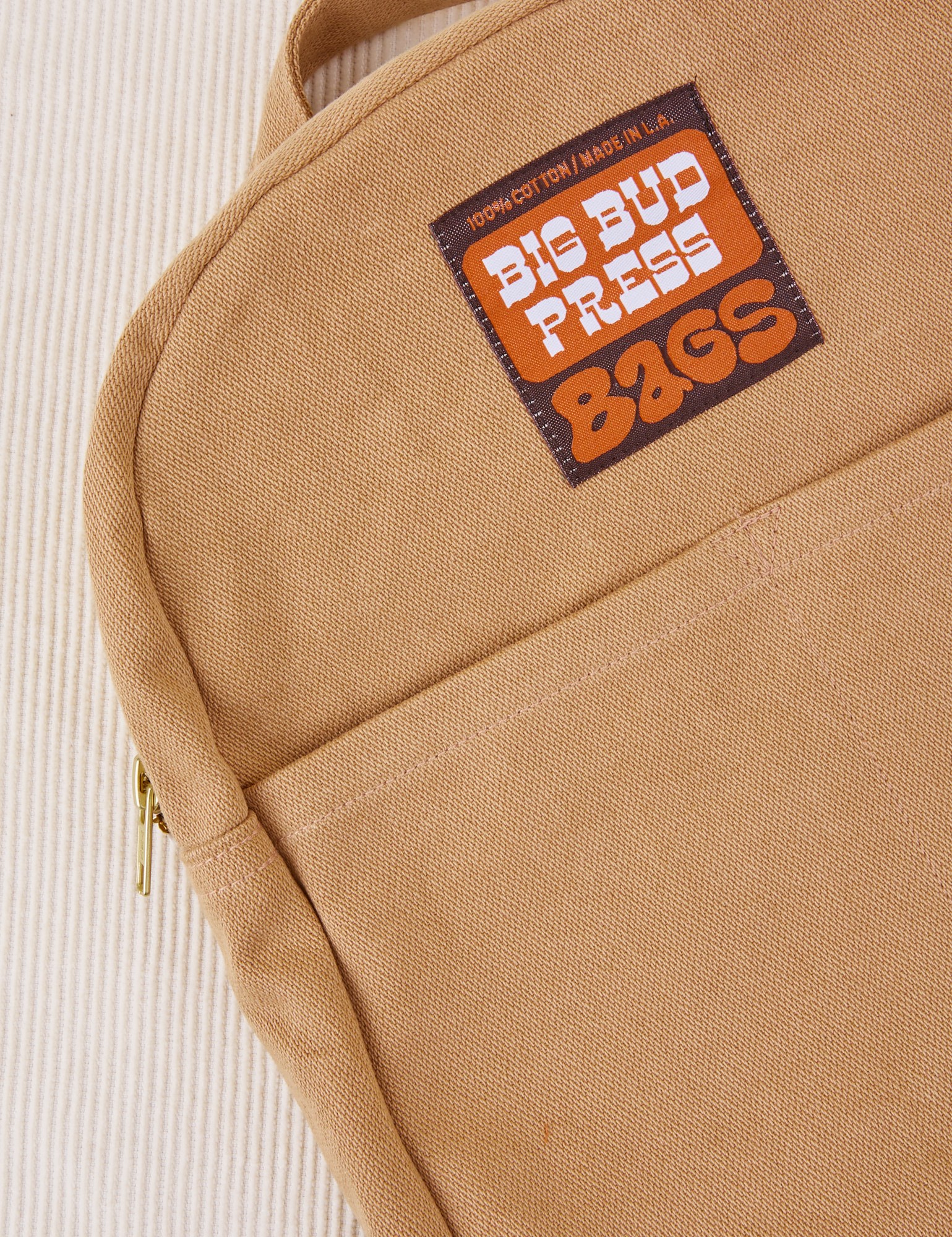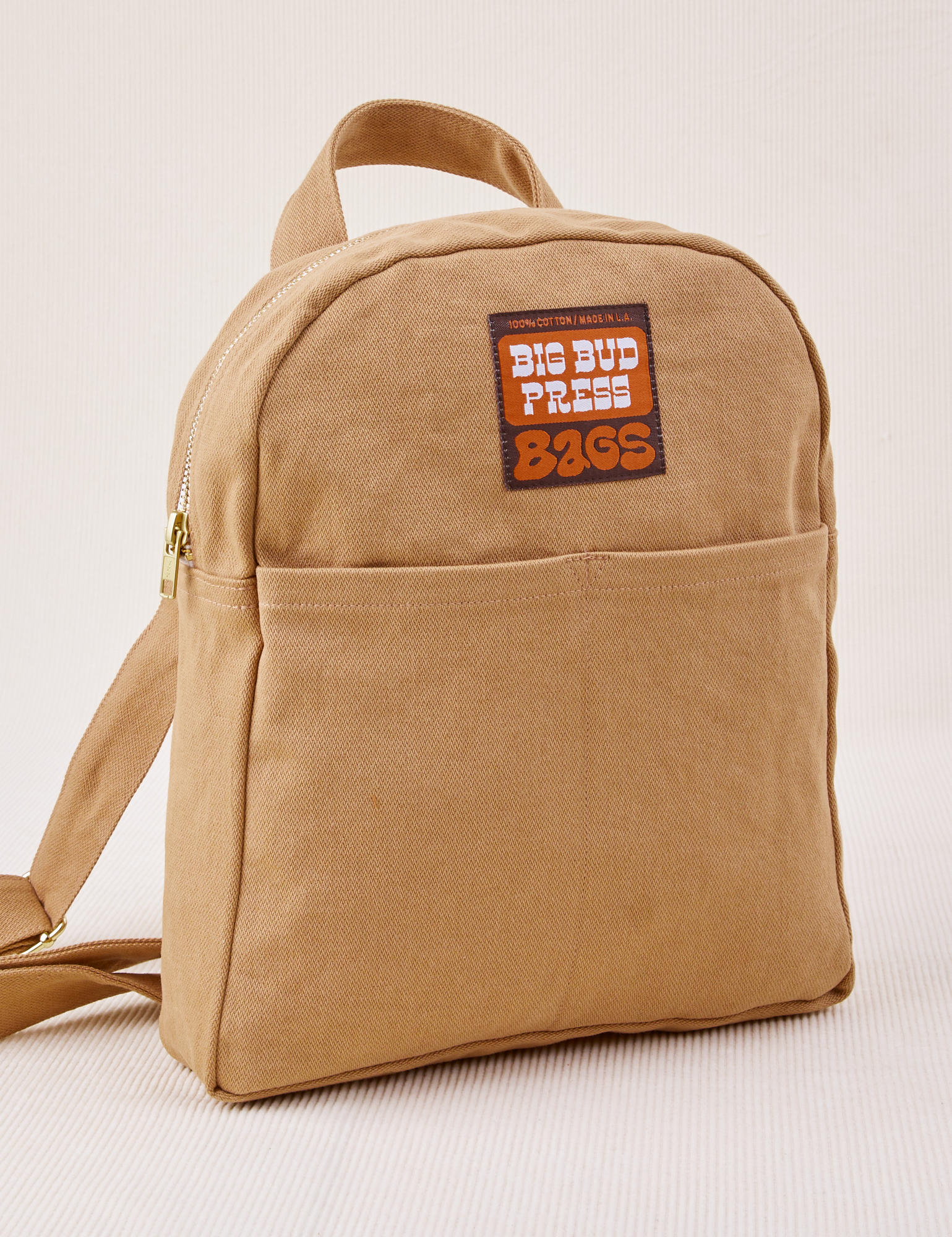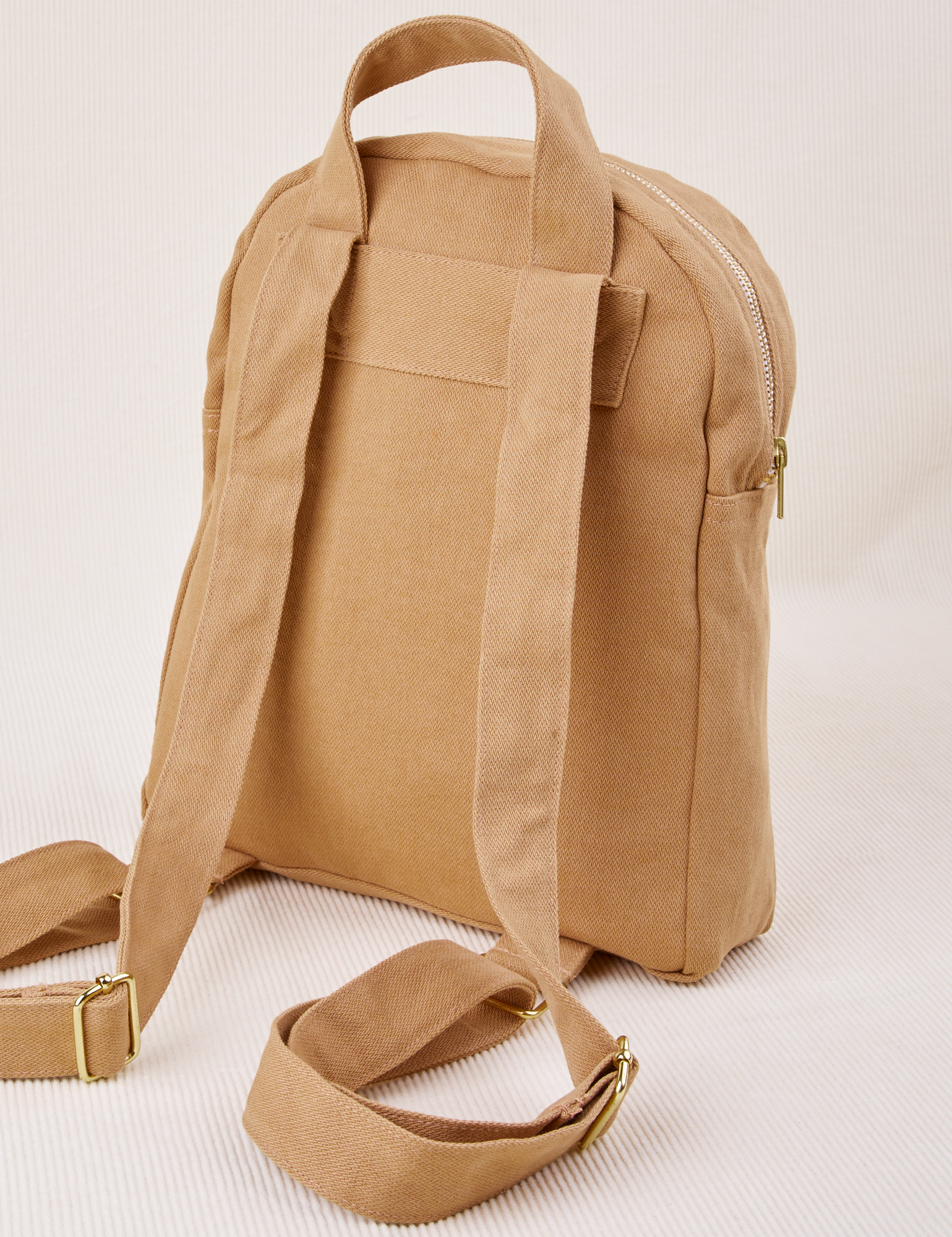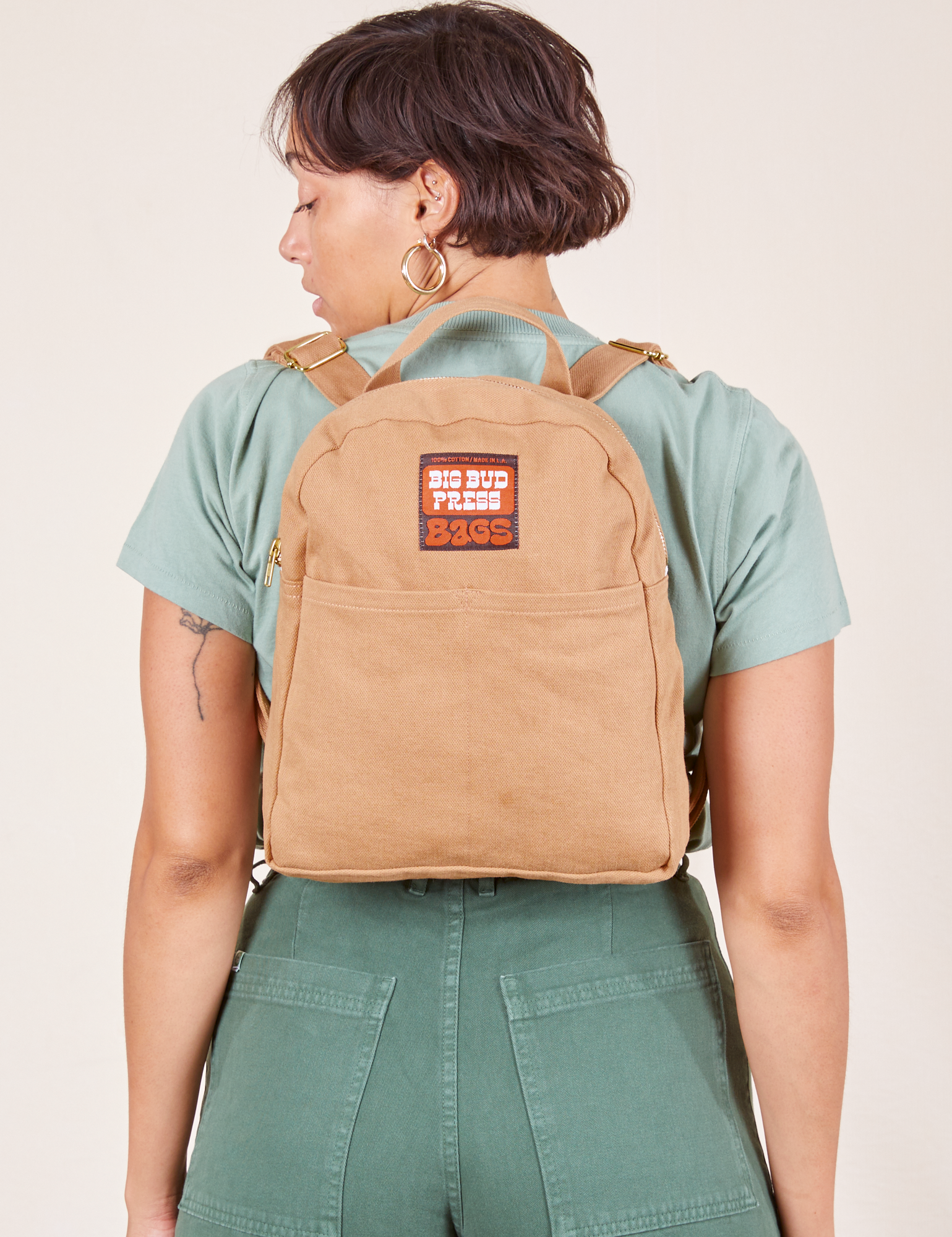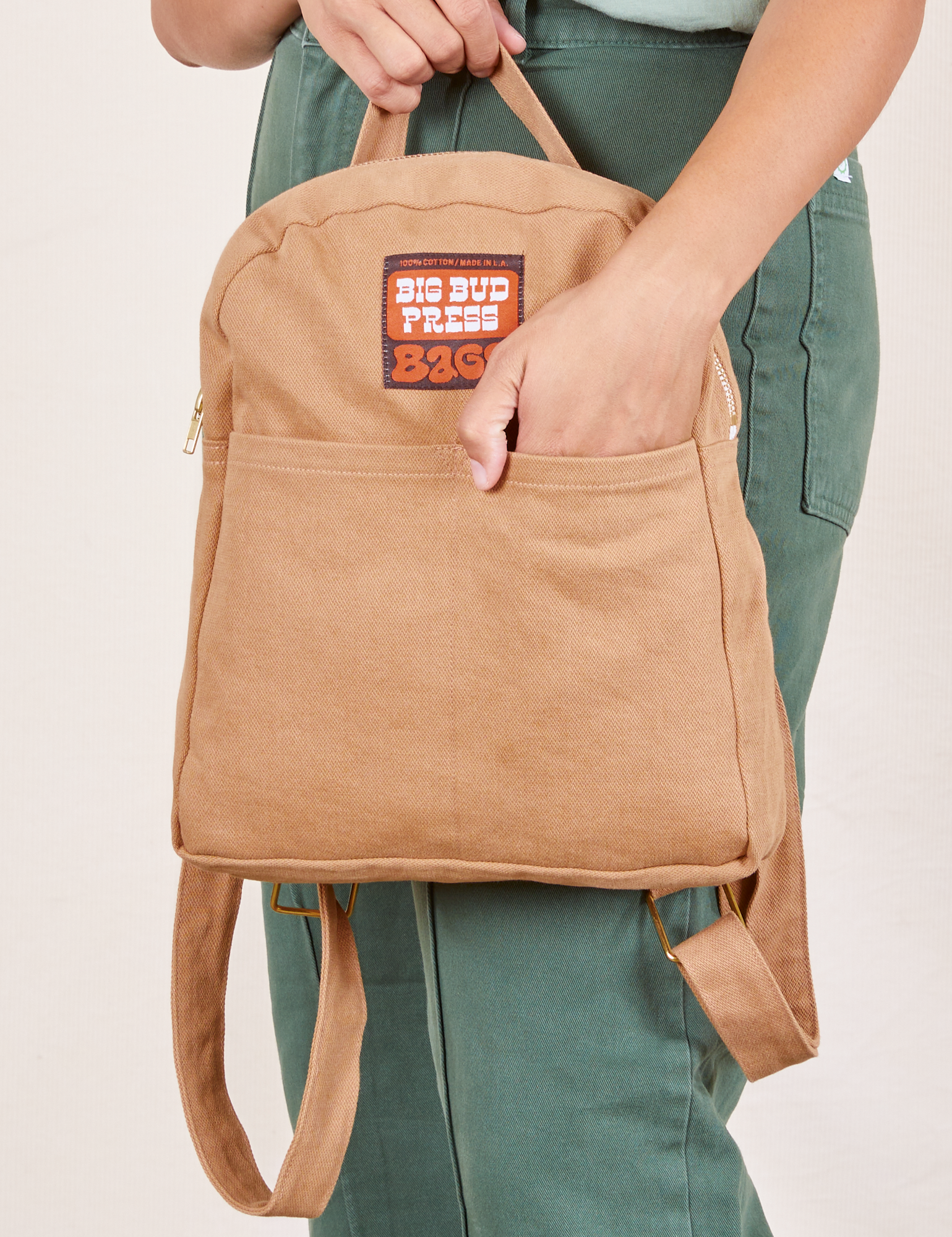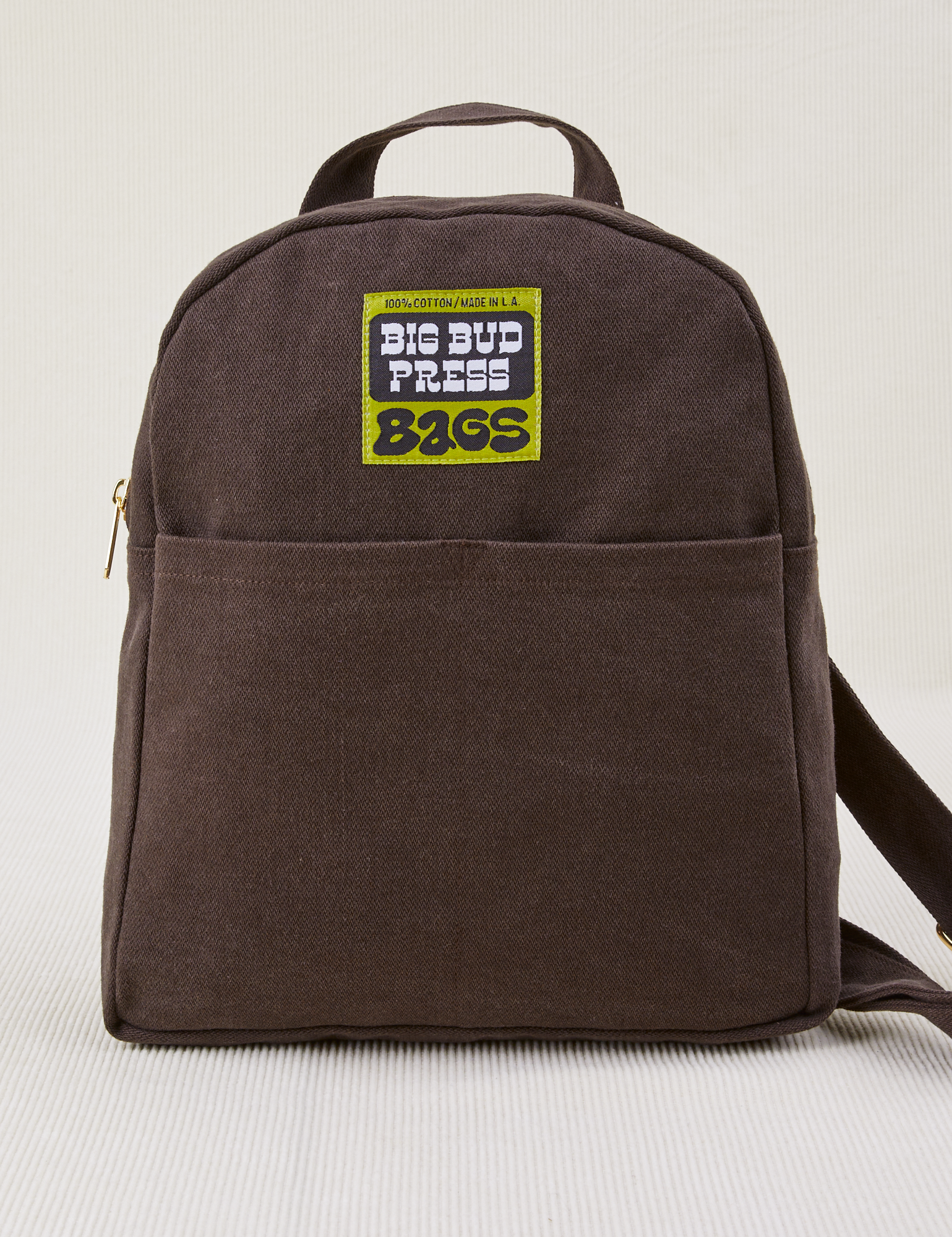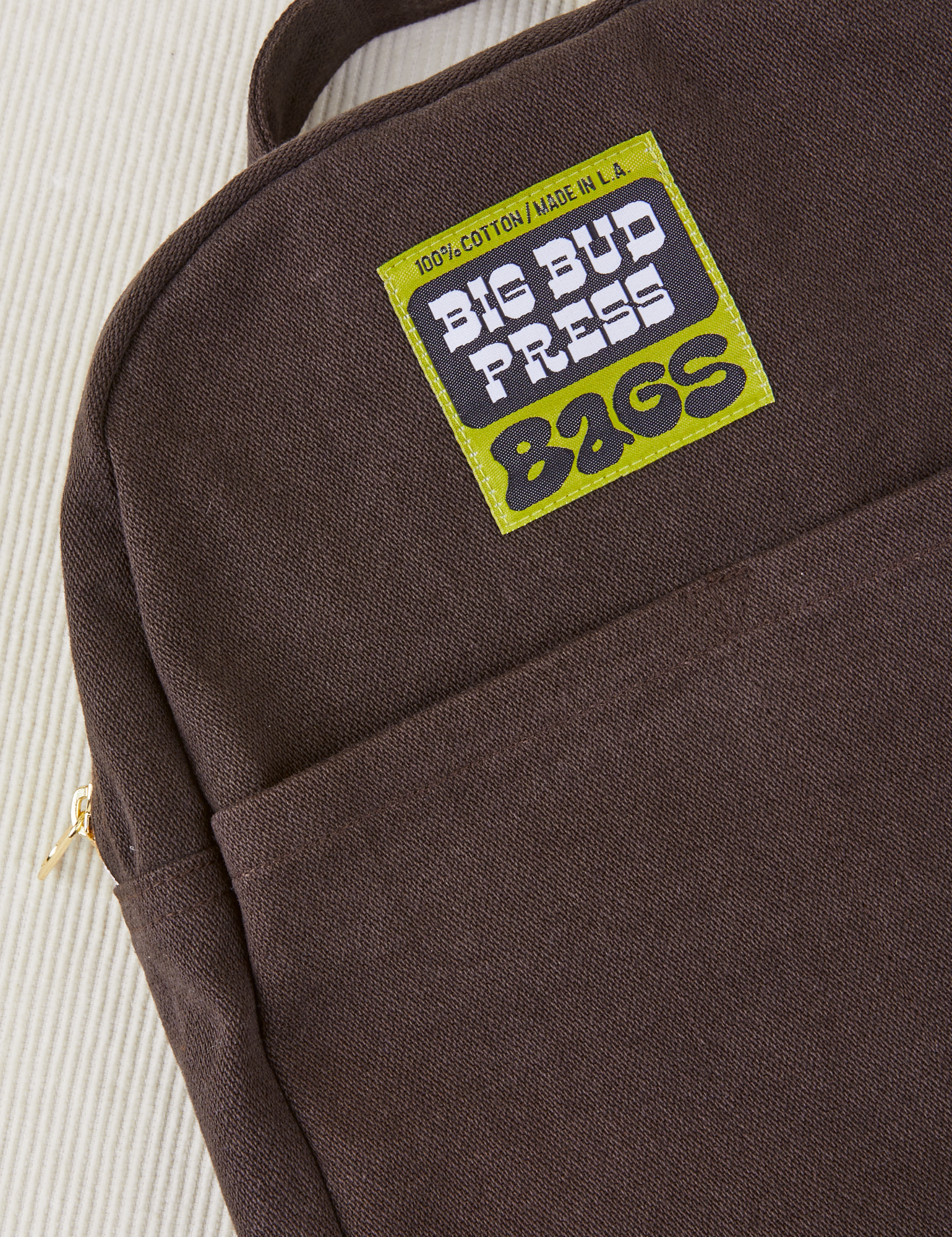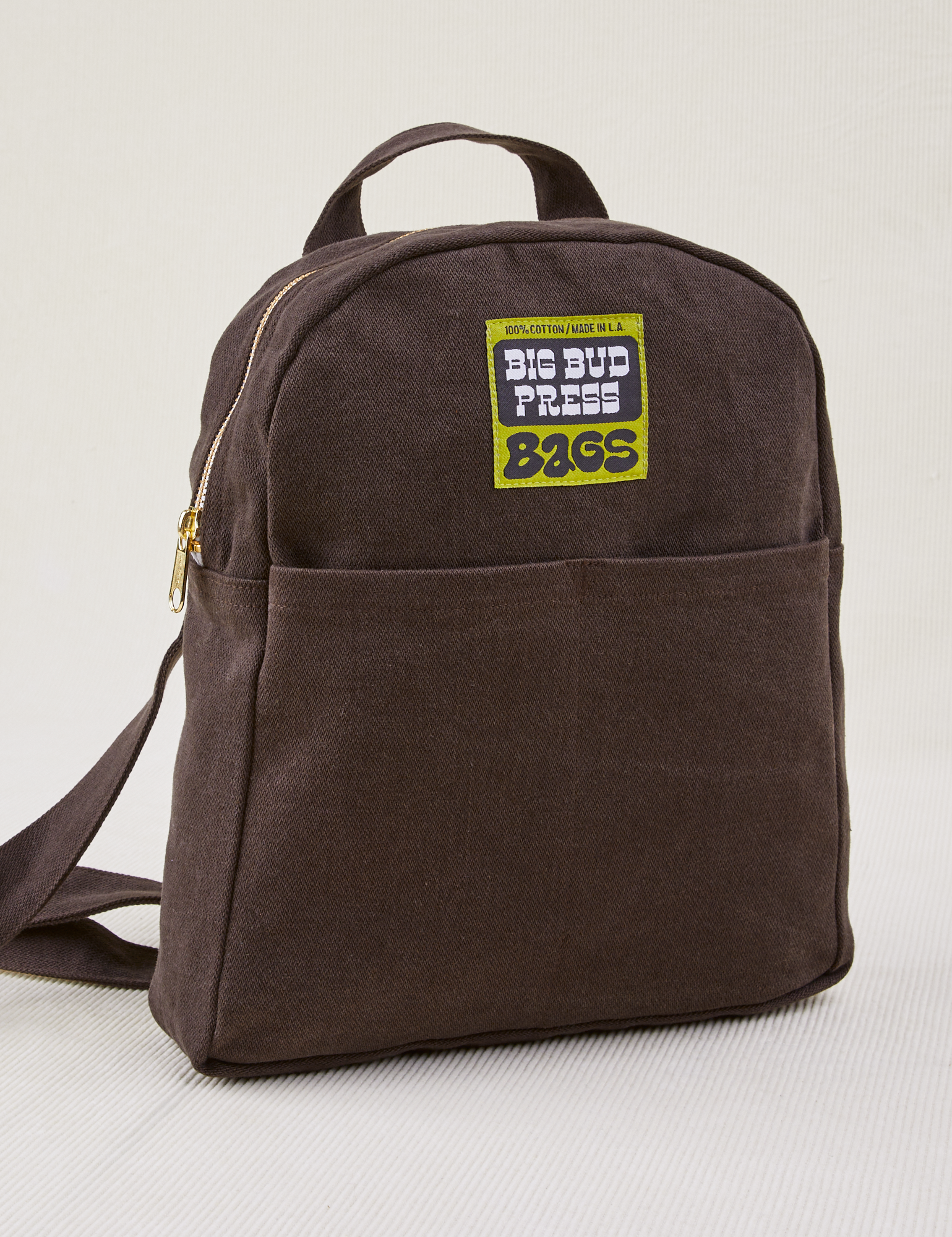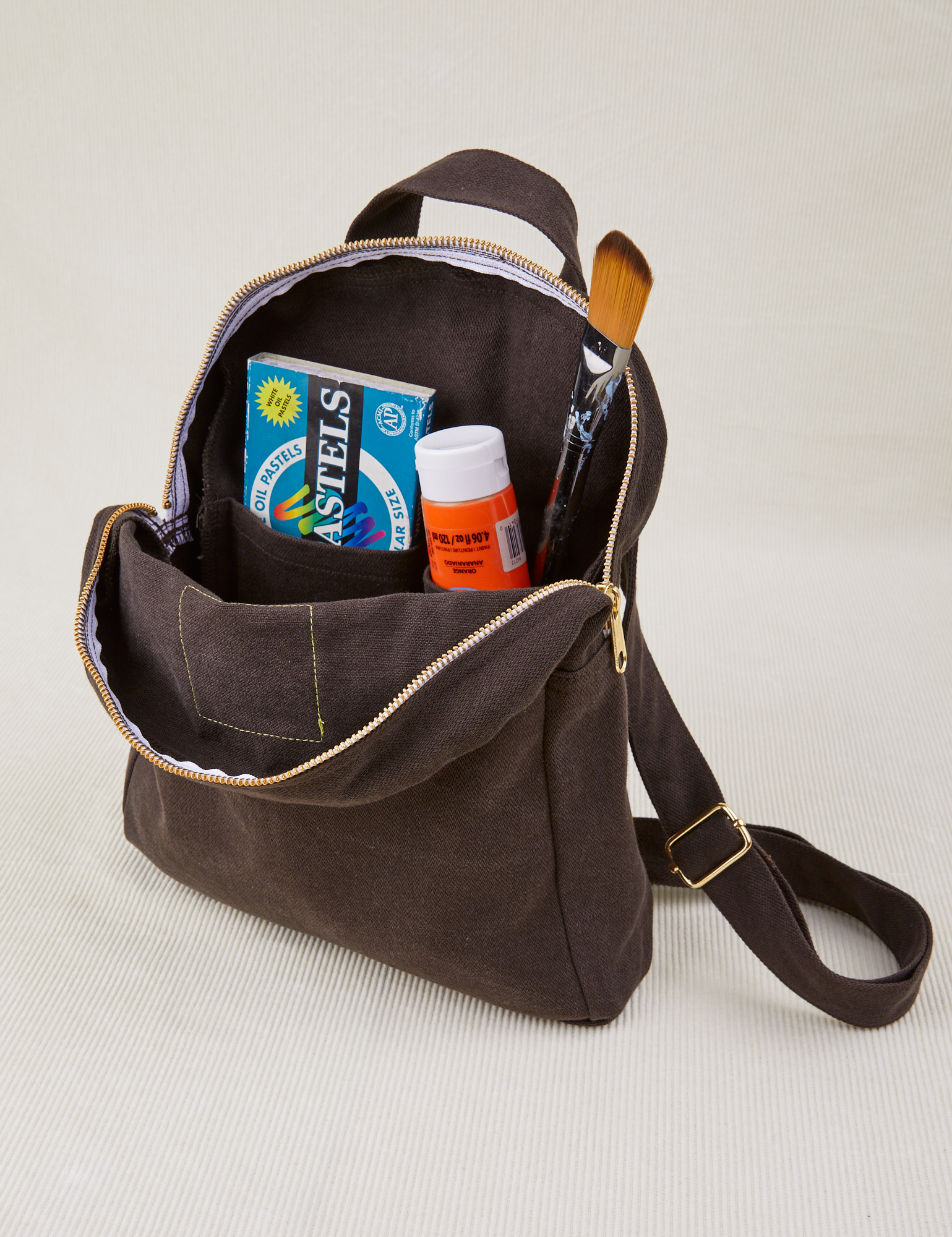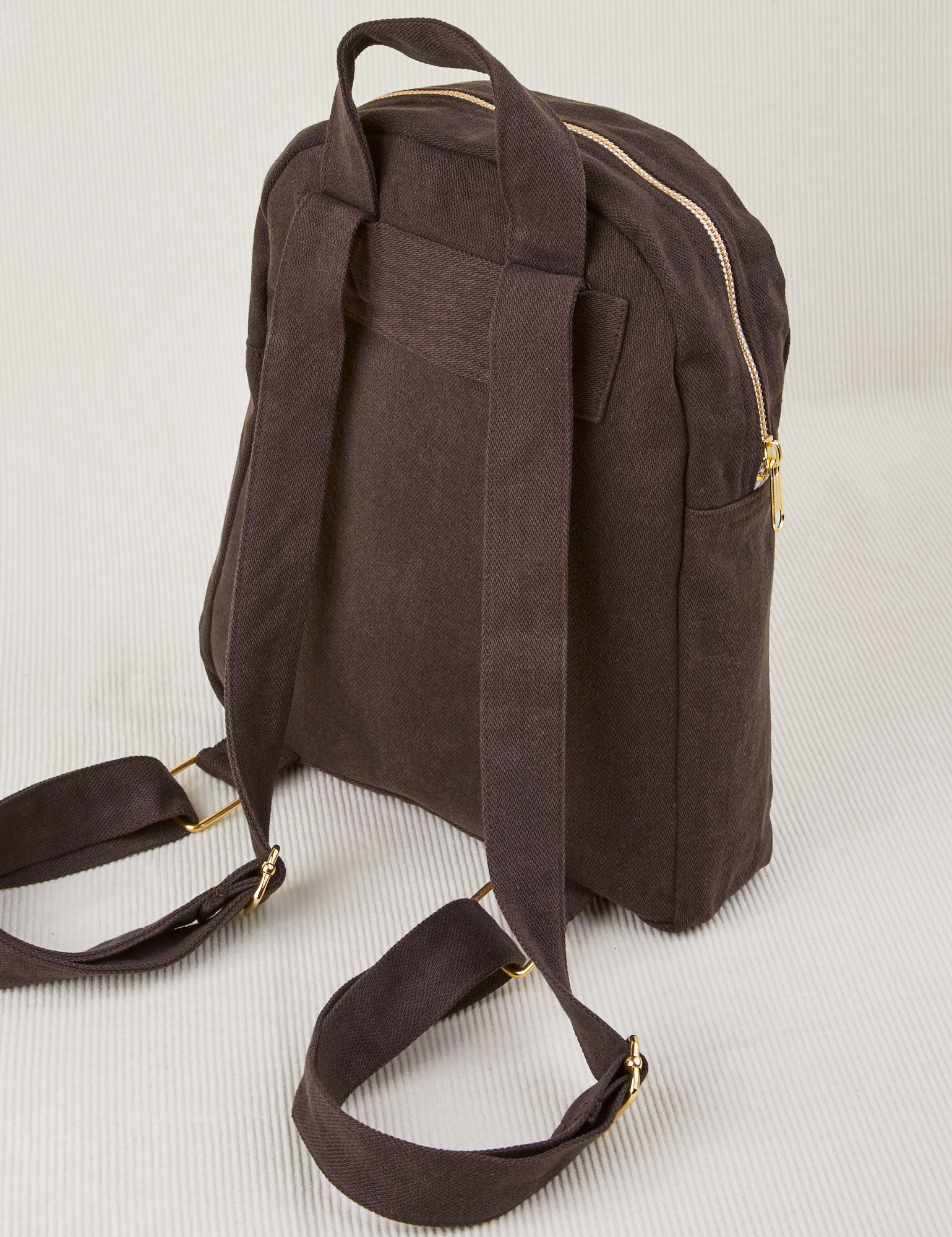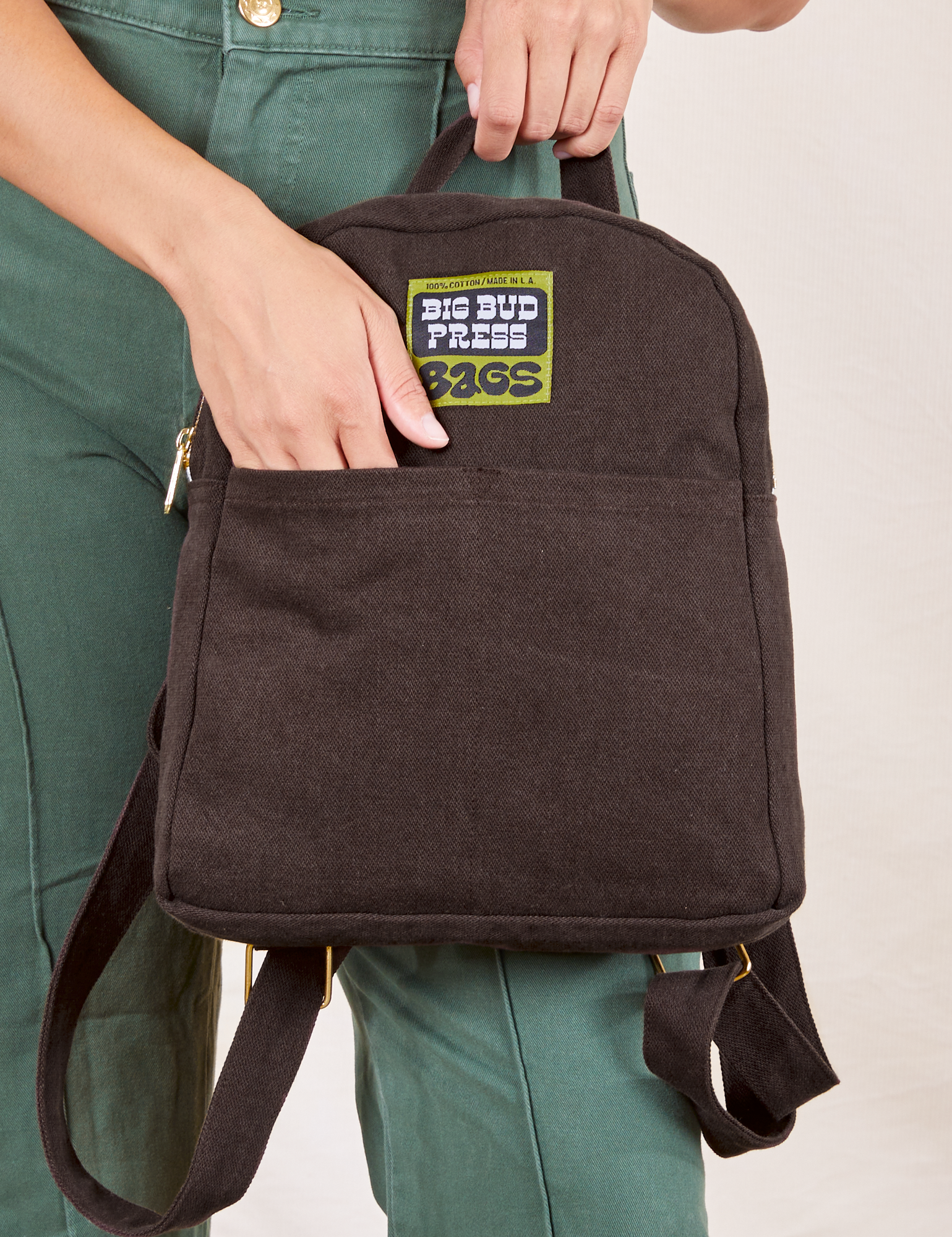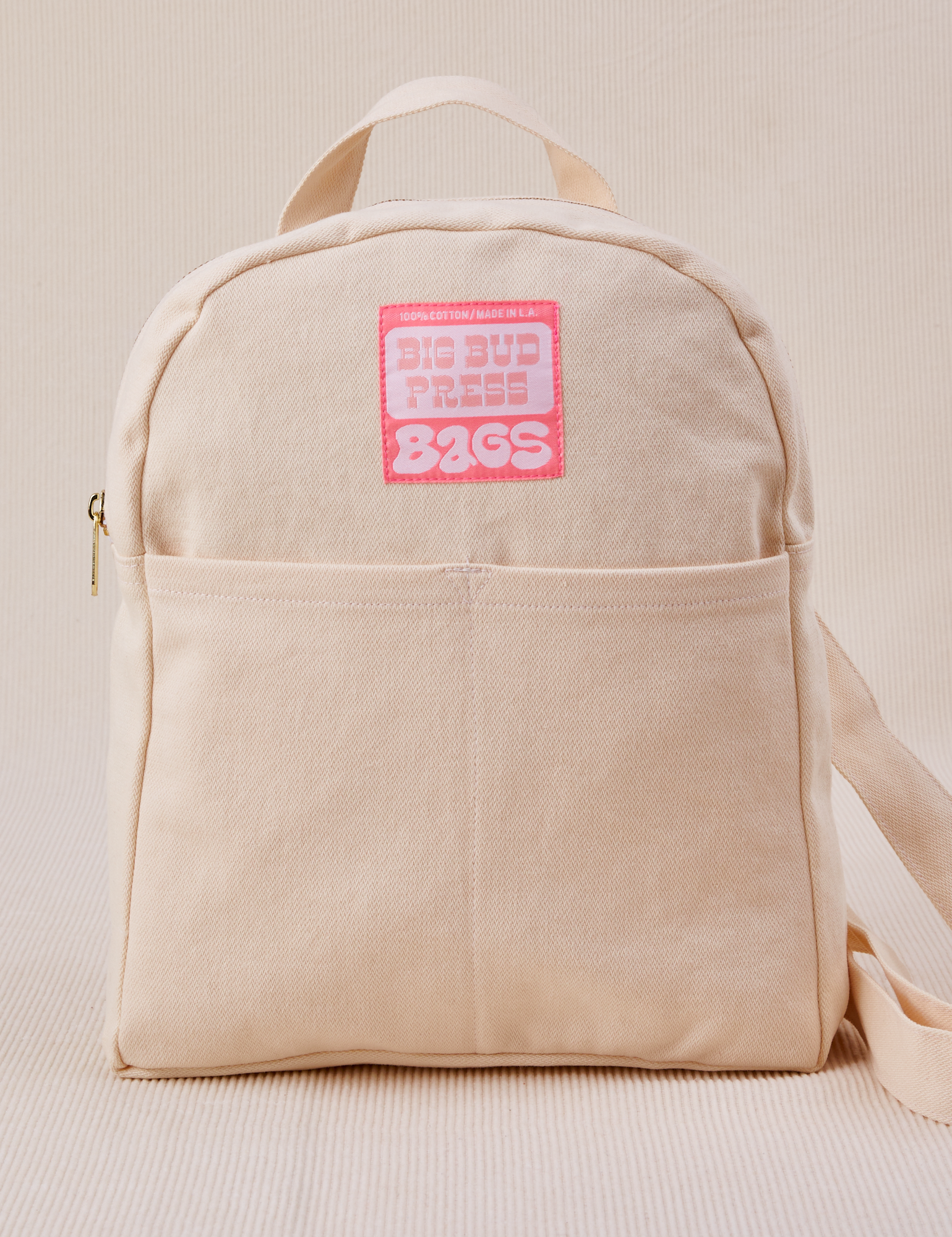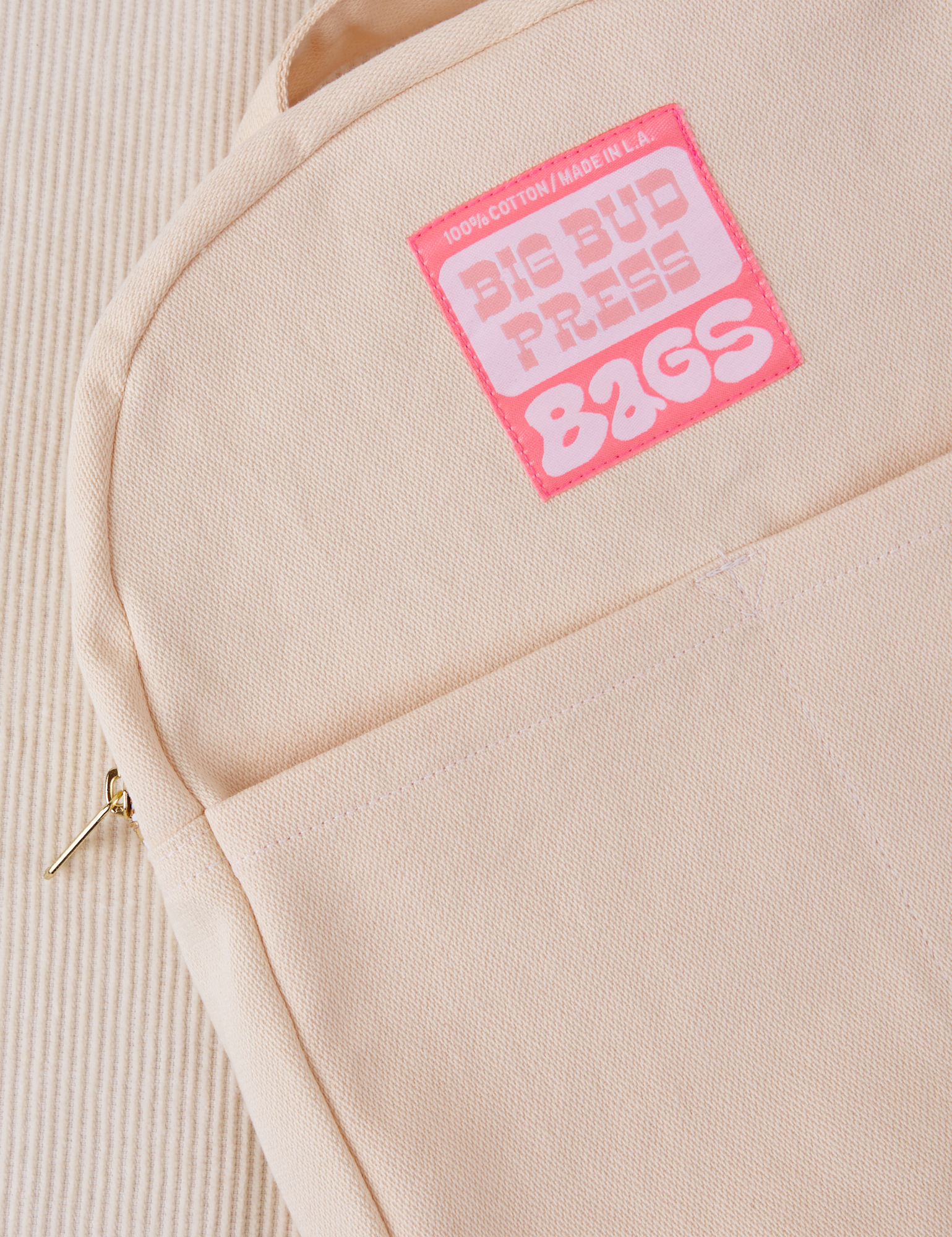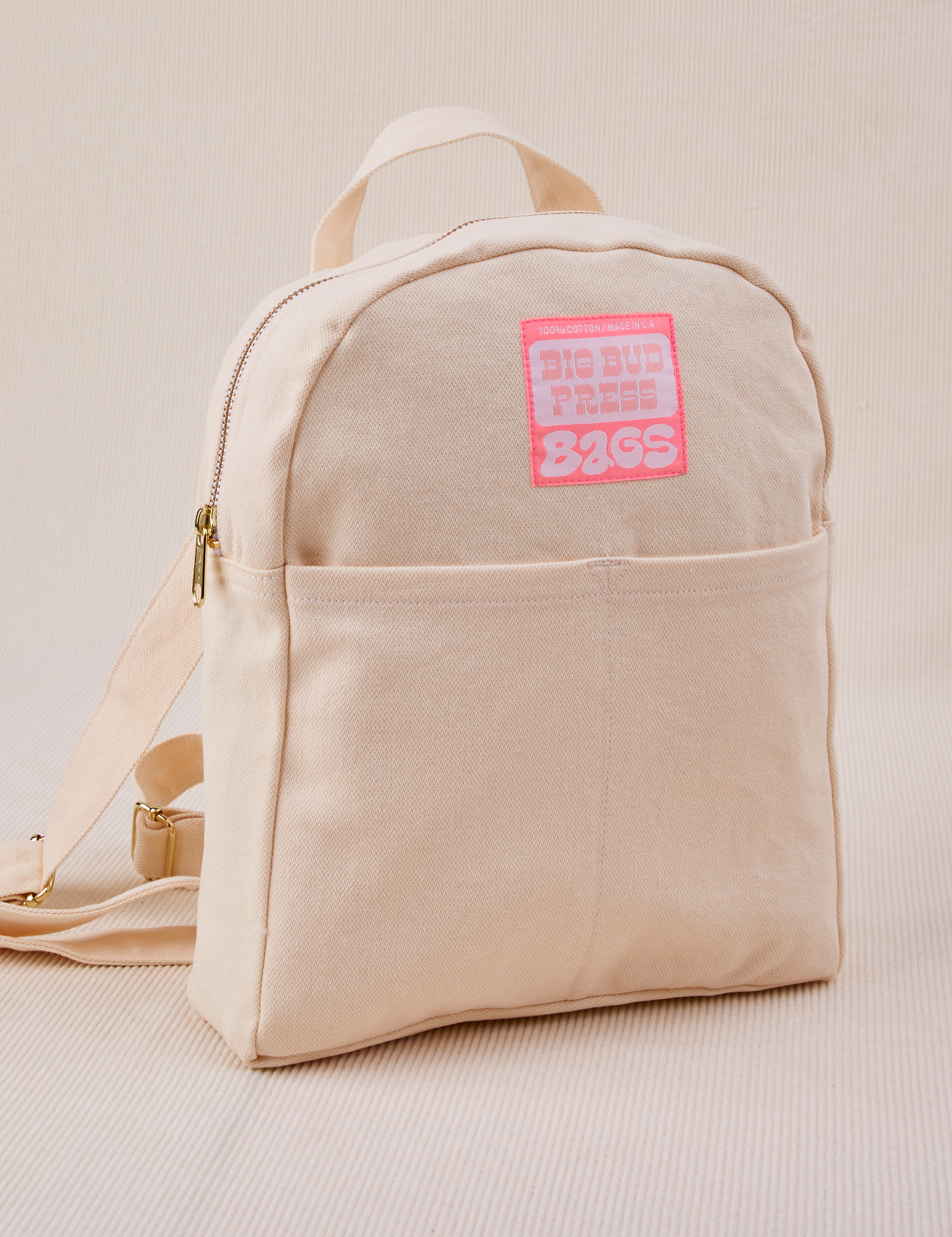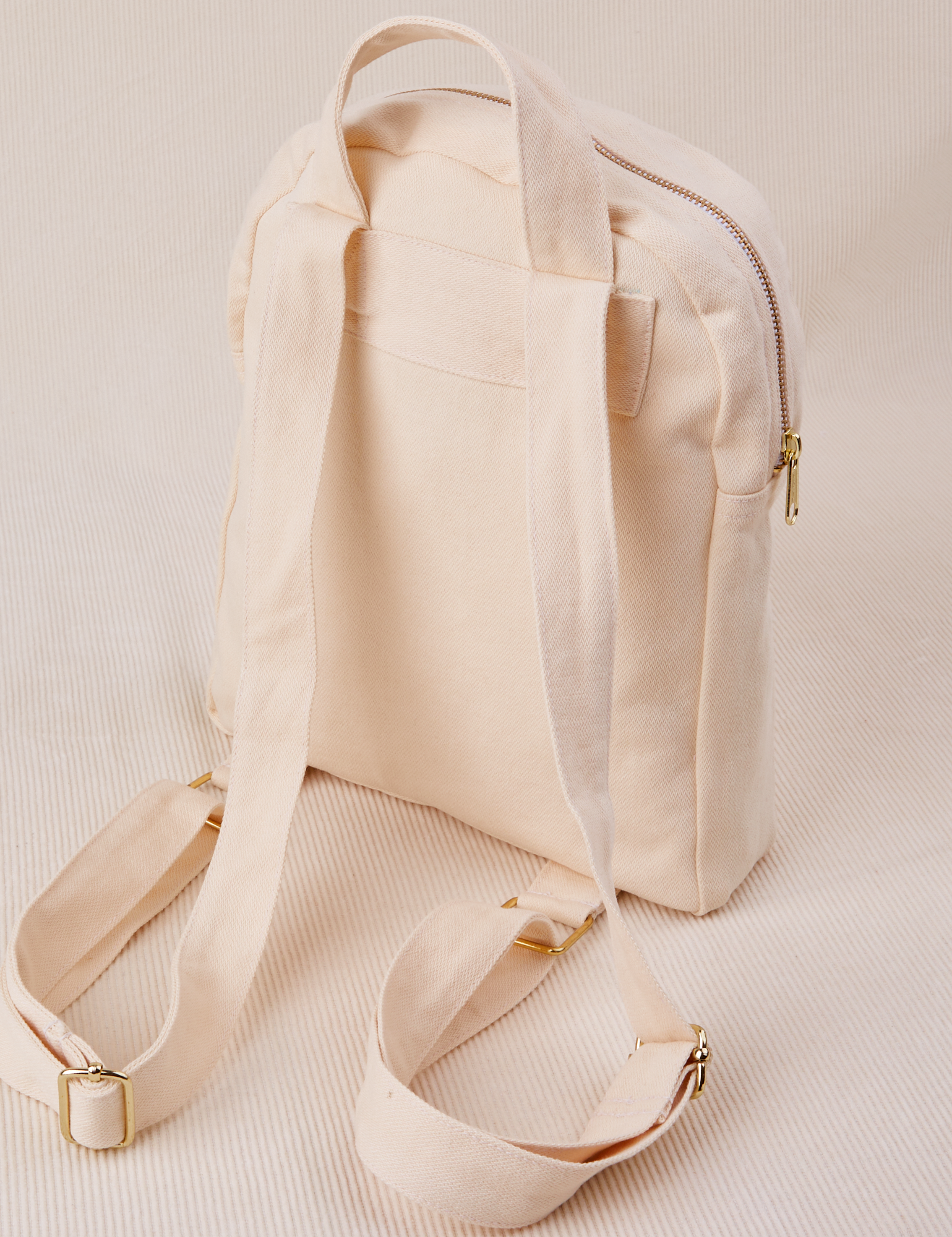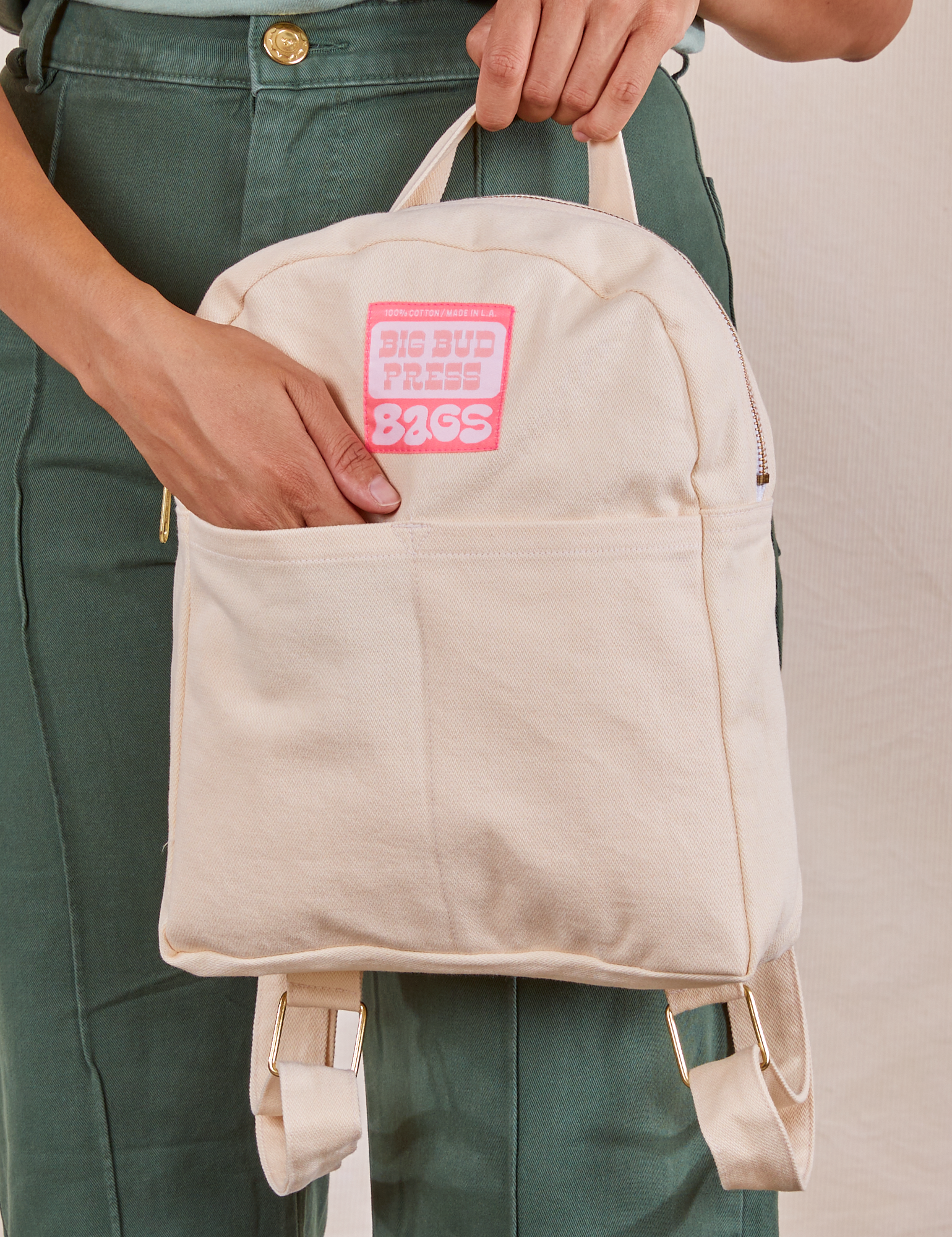 Mini Backpacks *FINAL SALE*
LAST CHANCE CLEARANCE! FINAL SALE!

Mini Backpacks are back for a limited time!

A perfect hands-free bag with adjustable straps. Each bag boasts our signature double pockets on the outside and another set on the inside for maximum organization and security! Made from a durable American milled 100% cotton denim made just for us. Dyed in a rainbow of hues and sewn here in Los Angeles. Choose your color below!

Floppy and flexible— these bags are not rigid. They are meant to be a purse or handbag replacement and aren't meant to carry laptops, textbooks, etc.!

Designed, cut, sewn, and garment dyed in Los Angeles. Made with American milled denim and dyed with non-toxic and low impact dyes.

100% Cotton Denim
Soft, Flexible
Adjustable Straps
Signature Double Exterior and Interior Pockets


YKK Zipper
Big Bud Label
Garment Dyed
Machine Washable


Backpacks roughly measure--
10.5" Wide
12.25" Tall
2.75" Depth
7.5" Front Pocket Height